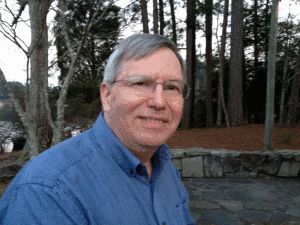 Tom Spigolon
Bio

Tom Spigolon is West Metro Bureau Chief and news editor of the Bartow and Paulding Neighbor newspapers. He is a graduate of the University of Tennessee at Knoxville and grew up in Memphis, Tenn.
The federal agency which oversees the nation's airports says it wants Paulding to do an environmental assessment of the planned site of a stat…
Paulding commissioners have approved paying part of a $300,000 settlement with a longtime Paulding District Attorney's office employee after s…
Two Bartow state lawmakers say they want to see the effect a proposed state income tax cut will have on state services in the budget before de…
A street is covered in debris from the Jan. 11 storm.
Storm damage seen in Paulding County after the Jan. 11 storm.
Lowe Deontae Payne, 26, was found guilty Friday, Jan. 10, in Paulding Superior Court on charges of Felony Murder, Aggravated Assault and Posse…
A Paulding County man will spend his life in prison after a Paulding jury found him guilty of the 2017 murder of a college student near the te…
A Cartersville woman got a ride to jail rather than the ride home she asked a police officer to give her after a wreck early Sunday.
Paulding Chamber of Commerce will present a new award to a prominent woman in the community while celebrating those who worked to improve the …
Graveside services are set for Wednesday, Jan. 15, for former Paulding County sheriff Bruce Harris who died last weekend.
View all