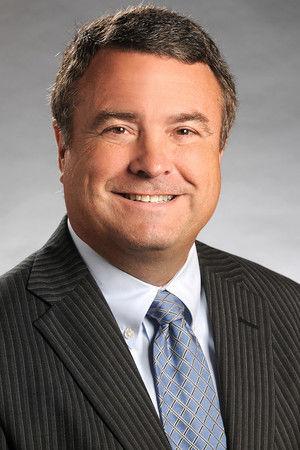 The Georgia General Assembly's adjournment early Friday morning marked the end of an era: It was state Rep. Earl Ehrhart's 28th — and final — Sine Die.
There's something to be said about an elected official who — for three decades — refused to walk on eggshells, engaged the public and press at every opportunity and never cowered to the joyless politically correct.
It's why Ehrhart, the longest-serving Republican in the Georgia House, has stood out as an exclamation point. Some may not agree with what he says, but it's always crystal clear where he stands. Voters in west Cobb's 36th District agreed with him often enough to elect him 14 times.
He was one of only 35 House Republicans upon his election in 1988 at the age of 28. The GOP minority leader and Ehrhart's mentor then was U.S. Sen. Johnny Isakson, R-Georgia.
"He was outspoken then. He's outspoken now," Isakson said.
At the time, long-reigning House Speaker Tom Murphy, a yellow-dog Democrat, held the House in his steel grip. Murphy vowed to give Ehrhart an office in the hallway, one that he would share with the janitor. It was initially a bumpy ride in the Democrat-controlled Legislature, and after just one term, Ehrhart lost his seat in 1990 to Democrat John Hammond, a man he described as "a Michael Dukakis clone."
But the times, they were a-changin'.
He returned in 1992 and was elected Republican House whip, where he would lock horns with Speaker Murphy. It was Ehrhart's role to feed the red meat to the partisans, putting him in the position of pit bull. He called it both an awesome and, at times, painful role to fill since the ruthless Murphy played to win.
"Republicans are like grasshoppers, we squash 'em with our boots,'" Murphy liked to say.
Outnumbered by Democrats, Ehrhart started the Republican Daily Briefing, in which the Republican caucus reviewed and read every bill that was filed. Since they didn't have the votes, their only chance to make a difference was to be smarter and better prepared than Murphy's Democrats. Those early Republicans decided on a strategy to crack Murphy's coalition of conservative, rural Democrats and liberal Atlanta Democrats by forcing votes on wedge issues. They would then visit the towns of those conservative Democrats to alert the locals what their lawmakers were up to in Atlanta. The strategy worked, and in 2005, Republicans took over the House, with Ehrhart appointed the first Republican rules chairman in the state's history. He described it as a heady and humbling experience as he spent years rewriting the House rules.
"Any time you've dealt with Earl, it's an event," Isakson said. "He's passionate about what he wants to do. He's a tough fighter. He doesn't give in easily. But when he sees the light, he'll come around to your side and your way of thinking. He's not one of these people that you met two years ago and you can't remember his name anymore. You'll always remember Earl's name."
What makes him unforgettable is the verbal blowtorch he brings to bear on the forces of liberalism.
Among those who have been on the business end of that instrument is Kennesaw State University whenever the liberal faculty indulged their progressive appetites and invited students to circle the drain with them. When the university hosted an art exhibit on AIDS — which was more about thumbing its nose at decency than the virus, displaying such items as a painting of a naked clown engaged in a sex act with a skeleton — Ehrhart called KSU on the carpet, saying "a fully loaded porta-potty would be a better artistic expression." His words carried weight given his position as chairman of the committee in charge of funding Georgia's universities. Yet the students and faculty who denounced him likely don't realize how much he's done for KSU, ensuring it has received nearly $300 million since 2005 through a combination of buildings and formula changes. When Republicans took over the House, there were 34 institutions of higher learning along with a number of junior colleges. KSU came in 37th in per capita spending on students.
"Murphy used to tell me, 'We ain't going to put no money in that little Republican school up there,'" Ehrhart recalled. That has since changed.
When Marietta and Kennesaw mayors began allowing well-connected developers to utilize financial instruments such as tax allocation districts and payment in lieu of taxes, Ehrhart brought down the hammer, authoring legislation to crack down on such abuses.
Cobb Sheriff Neil Warren called Ehrhart one of the most dedicated and hardest working people he's had the pleasure of knowing.
"In representing his constituents, you always knew how he stood on an issue. What he said is what he meant. A true man of his word," Warren said.
The sheriff spoke of Ehrhart's commitment to helping law enforcement locally and statewide, noting Ehrhart was the one he always went to.
"I've known Earl since he was about 10 years old. I coached him in youth basketball in Smyrna. He showed excellent leadership skills and determination to do a great job then, just as he has done the past 30 years in the General Assembly."
The conservative battle ax's greatest accomplishment is the rearing of his sons. In 1998, Ehrhart became a single father to his two boys, ages 16 months and 6 years. He remained a single dad for the next 18 years. While other lawmakers enjoyed the party culture of the Gold Dome, it wasn't an option for Ehrhart. He had to be home and have dinner on the table at 6 p.m.
Sheila Raney, his administrative assistant of 18 years, recalls that commitment.
"I would say, 'Are you going to go to this reception or that reception? He said, 'No. I have family waiting for me at home, and I'm going home,'" Raney said.
His commitment as a father paid off. The younger son is a KSU student while his brother graduated from the U.S. Naval Academy and flies fighter jets for the U.S. Marines. Three months ago, he and Ehrhart's daughter-in-law gave Ehrhart his first grandchild.
Ehrhart married Ginny McCormack two years ago after they were introduced by KSU economist Roger Tutterow, the latter two having known each other since attending Osborne High School. Mrs. Ehrhart has decided to run for her husband's seat, something he is thrilled to see happen. As for Rep. Ehrhart, he plans to do a little business consulting and serve on some local boards, but he is principally looking forward to the golf course and spoiling his granddaughter.
After 30 years of service to Cobb County in the Georgia House, Ehrhart has earned the right to kick up his feet. But it certainly won't be the same when the General Assembly meets next year and he's not there to tell the liberal progressive set to pound sand.
His service, honesty and knack for calling things as he sees them is admirable and deserves Georgians' thanks.
His presence has left its mark. His absence will be sorely felt.