QUITE A FEW eyebrows were raised here at 580 Fairground St. earlier this year when the county approved a $6.2 million contract to build one mile of hiking trail.
The plans extend the Bob Callan trail a little over two miles, with construction divided into two phases. The first segment begins at the existing Bob Callan Trailhead on Interstate North Parkway, and ends at the Interstate North Parkway crossing of Rottenwood Creek. Construction began early this year after commissioners approved a contract with Astra Group, Inc. in the amount of $6,228,888.
But how could a mile of 10-foot wide asphalt trail cost nearly $1,200 per linear foot? The devil, they say, is in the details. And building trails through a landscape densely developed with interstates, roads, buildings, utility lines and other infrastructure can get tricky.
According to county plans, the trail will cross under Windy Ridge Parkway and Windy Hill Road so hikers can avoid traffic. A timber boardwalk will run along portions of the trail next to Rottenwood Creek. Nine bridges will carry hikers over Rottenwood Creek tributaries.
As far as funding this first phase of construction, $5 million comes from the Georgia Department of Transportation. The remaining $1.2 million is being chipped in by the Cumberland CID.
Connectivity is the driving force behind the extensions which will link hikers and bikers to the nearby Kennesaw Mountain to Chattahoochee River Trail, the Silver Comet Trail, the Akers Mill Road East Trail, and the Palisades trails in the Chattahoochee River National Recreation Area.
Keli Gambrill has announced she'll run for the District 1 commissioner post currently held by Bob Weatherford. Gambrill says she's completed the paperwork to have her name on the Republican ballot for the May 22 primary election. This is her first run for public office.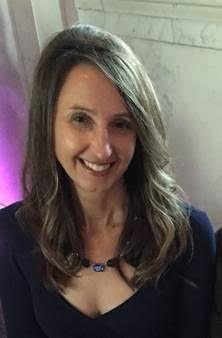 She has been working in her community the past 12 years on various Cobb County steering committees, such as People Looking after Neighborhoods, which focuses on the management of growth in West Cobb, the Friends of Green Meadows Preserve Park and the steering committee for Stout Park, which is tasked with recommending how to spend $5 million in SPLOST money for park amenities.
Gambrill, 48, and husband, Bob, have a son, Robert. She has worked as a consultant since moving to Georgia in 2003. The Gambrills live in Alexander Farms subdivision. An equine enthusiast, she owns a horse and often rides in and judges equestrian competitions.
She believes the No. 1 issue facing Cobb County is the budget and doesn't agree with the county's current approach. "I don't think we should be proud of going from a $21 million deficit to anywhere from a $31 million to a $55 million deficit, especially when our tax base is increasing."
She said her knowledge of numbers (she has a bachelor's degree in accounting from Sienna Heights College) would be put to good use working on the county budget.
And her approach to governing, she explained, relies heavily on listening to the people. "The way the constituents are being treated is not the level it should be in Cobb County … It goes back to respect and listening to other opinions when they differ from yours. District 1 is very diverse. The district has different needs depending on what area you go to. You have the people who don't want a single tree removed to those who don't want a yard. We need to respect those differences."
Weatherford announced his re-election run in early November.
POLITICAL PLATTER: Republican David Shafer of Duluth, president pro tem of the state Senate, will have a reception in support of his campaign for Lt. Governor from 5 to 7 p.m. Monday at the Taylor English Duma law offices in Cobb County. The 56 supporters' names touted on the invitation include some heavy hitters. Among the notables: Sheriff Neil Warren, Chuck Clay, Sharon Cooper, Matt Towery, the Bentleys, David Connell, Mayor Thunder Tumlin and John Williams. TED law offices are at 1600 Parkwood Cir SE No. 200. RSVP to jennifer@votedavid.com.
In related news, state senator and candidate for Lt. Governor Rick Jeffares announced his resignation Friday from his state senate seat to focus on his campaign.
… Reggie Copeland will be sworn in to the Marietta City Council Ward 5 position at an inauguration ceremony at 6:30 p.m. Thursday, Dec. 14. Justice Robert Benham of the Supreme Court of Georgia will administer the oath at the event at the House of Hope: Empowerment Center, 358 Roswell St. Suite 2180, Marietta.
.. Gubernatorial candidate Stacey Evans has endorsed Maryline Blackburn for the Smyrna Ward 3 City Council seat. Blackburn faces Travis Lindley in Tuesday's vote. The two were top votegetters in the Nov. 7 runoff election. The position became open when Teri Anulewicz whisked into Evans' state legislative seat. Wrote Evans in a letter of endorsement: "Smyrna is my home. It's your home, too. It's where we choose to live. Smyrna represents us, and we should expect it to reflect our values and concerns. That's why I'm voting for Maryline Blackburn."
MORE FEE FALLOUT: Many aren't happy about the Cobb Commission's vote to start charging Feb. 1 for its parking decks during night and weekend hours that are currently free. But what about the employees who staffed the booths? Since the changes include automated parking attendants, the county won't have a need for those staffers. Potentially affected were six part-time people who worked at the two parking decks. According to county spokesperson Ross Cavitt, only two part-timers will lose their jobs.
He said implementing the new paid parking plan at the county decks on Feb. 1 will lead to the eventual elimination of two part-time positions, saving an estimated $18,292 annually per job, while county staff have discussed moving the two affected employees to other positions if available.
It has not been determined how long the two affected employees will remain on the job after the new parking equipment goes online, Cavitt added.
OAKTON UPDATE: Marietta's oldest continually-inhabited home still has had no luck finding a buyer. Built in 1838, many want to see the stately home and gardens preserved. Owner Will Goodman and family would like to see that also, but it appears there's more interest from developers who would tear it down and rebuild for higher profit than from people who want to make Oakton their home. Goodman is asking $2.5 million and his instructions to the latest agent, this one from Coldwell Banker: "Your job is to sell this to someone who will live here for another three generations," referencing the fact his grandparents bought the 6,000-square-foot home on 5.5 acres in 1938 as the home turned 100 years old. Goodman continues to reside at Oakton. "Somebody's got to cut the grass," he said.
TICKET FOR A TESLA: Ever dream of owning a $160,000 Tesla? Here's your chance to do so for as little as $250. The Center for Family Resources will be selling 2,500 raffle tickets for $250 each. First opportunity to get your ticket to a Tesla is at a kickoff event at 5 p.m. Dec. 7 at the Mansour Conference Center. The drawing will be Feb. 24 during the CFR's Red Carpet Gala. The nonprofit CFR's mission is to help families become self-sufficient through financial stabilization, housing and education. Info and to RSVP for the kickoff: cfrraffle.com/rsvp.
KSU'S CARLSON CITED: Dr. Carolyn Carlson, veteran journalist and associate professor of Communication in Journalism and Emerging Media at Kennesaw State University, will be honored by the Georgia Chapter of the Society of Professional Journalists. Before landing on KSU's campus, Carlson worked at the Augusta Chronicle, the Orlando Sentinel and the Associated Press. SPJ will give her a commemorative plaque thanking Carlson for her many contributions to journalism and the SPJ, a group she joined in 1972 and served as national president of in 1989. The recognition comes at the SPJ holiday party 7 p.m. Dec. 9 at the Taco Mac in Lindbergh.