After 30-plus years in law enforcement that included stints at the Marietta and Cobb County police departments, Ricci Mason has seen a thing or two. And he doesn't like what he's seen.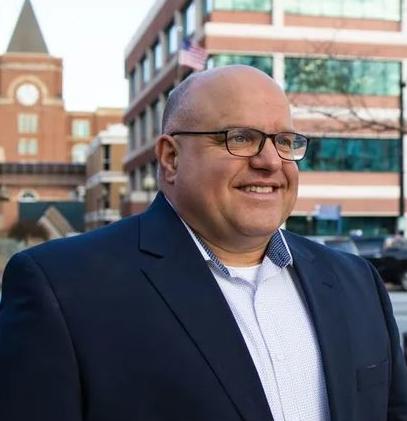 Mason kicked off his campaign for chairman of Cobb County this week. He will take on incumbent Mike Boyce and challenger Larry Savage in the Republican primaries. If he succeeds, he will likely face south Cobb Commissioner Lisa Cupid in the general election.
"Working in the cocoon of government, especially with the county, you see a lot of things that aren't necessarily good," he told AT. "You see a lot of misdirection, a lot of things that aren't ethical as far as spending and the way people are being treated and the way the county's being driven."
AT asked Mason to address four issues he would likely have to deal with should he assume chairmanship of the county. The Q&A has been edited for length and clarity.
Q: Do you believe east Cobb should become a city?
A: Typically I think it would be up to the citizens to vote on that. East Cobb, I lived in east Cobb for awhile, the resources the county can provide I think are adequate. I really don't see anything that's missing from the east Cobb area. Let me preface it by (saying) this: One of the points (for) the city of East Cobb … is increasing public safety, increasing officers on the street. … If we had the officers on the street that we are lacking right now — it can be up to 100 officers that we're short in the police department — it would discredit that talking point, because if we have enough officers on the street we have a complete, full precinct that pretty much services east Cobb. … I don't know if that's a viable city.
Q: Do you support MARTA rail coming into Cobb County?
A: That's something that I've really really never even considered. … You might have a criminal element involved in that. The gang activity in metro Atlanta is pretty bad, whether you want to acknowledge that or not. … Mass transit, I think it could be a good thing, but I don't think it's the answer. You could look at both sides of the coin, there's good and bad in each aspect of it. But I think you're going to deal with a lot more issues than in the present status.
Q: Chairman Boyce has indicated he will bring a transit referendum after the county SPLOST referendum is voted on this fall, which could raise the sales tax from 6% to 7%. Is this a good idea?
A: With the SPLOST specific to transit, I don't think that's a good idea. Because you have other issues in the county that you need to address before transportation (or) transit. The infrastructure in this county is suffering. ... We're building roads but we're not maintaining them.
Q: Should the Sterigenics plant remain closed?
A: I think there should be an in-depth investigation and the EPA should be involved in it. I think the federal government should step up. … If (ethylene oxide) is a carcinogen, that's going to affect the whole community. … There has to be some serious critiquing done of the facility.
---
SPEAKER CIRCUIT: State Reps. Erick Allen and Mary Frances Williams are scheduled to give an update on the legislative session during Saturday's "Donuts with Democrats" meeting.
The meeting begins at 10 a.m. at the Smyrna Community Center. ... Cobb Superior Court Judges Ann Harris and Mary Staley Clark will speak on the accountability courts in a program moderated by Cobb State Court Clerk Angie Davis at the next Cobb County Republican Women's Club luncheon on Friday, Feb. 21.
The meeting begins at 11:30 a.m. at the Marietta Hilton Conference Center, 500 Powder Springs St., in Marietta. For more information, visit the organization's website at www.ccrwc.org.
---
TRIBUTE: Cobb schools Superintendent Chris Ragsdale paid tribute on Thursday to the late Betty Siegel, the beloved president emeritus of Kennesaw State University who took the school from a small college with 3,500 students and 15 degrees in 1981 to a university with 18,000 students and 55 degrees when she retired in 2006.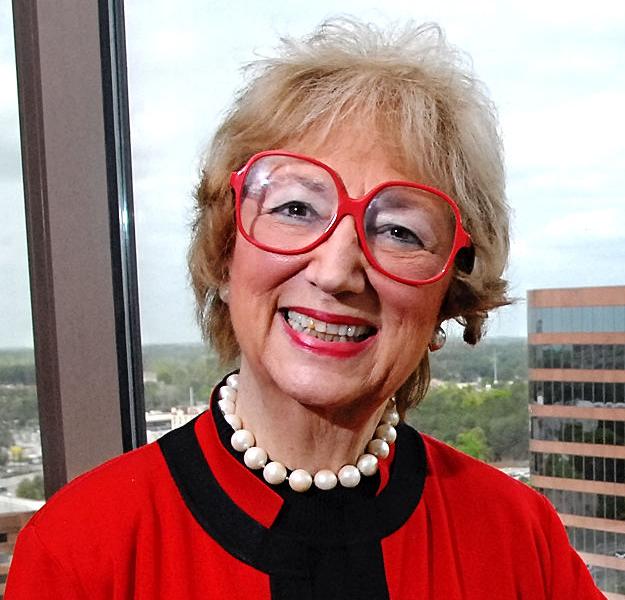 Siegel died Tuesday at the age of 89.
Ragsdale recalled shaking Siegel's hand as he walked across the graduation stage at KSU to receive his first degree in 1992.
"I remember a business and professional speaking class, she actually came into the class to watch us when we were doing presentations that day," he said. "I think that everybody that attended KSU while she was president there knew how much she truly cared about that university, those students and this county, and she will be greatly missed. Again, I can't say enough about the positive effect and impact she had on that university, and I think she's world-renowned."
---
REGULATIONS: Marietta Councilman Joseph Goldstein is pushing the city to rally against a pair of bills that would prohibit local governments from regulating building design elements on homes.
House Bill 302, sponsored by Rep. Vance Smith, R-Pine Mountain, and Senate Bill 172, sponsored by Sen. John Wilkinson, R-Toccoa, would forbid cities and counties from setting their own rules about what kinds of building materials they can use.
Goldstein is calling for the City Council to officially oppose the bills, as numerous other cities have done since they were introduced last legislative session.
Goldstein said the city developed its building standards in response to developments that became blighted years after they were built.
"Without (building standards), the same problems we had prior to putting the standards in place may resurface," he said. "The standards help our community look nice and maintain value. Additionally, it is important to have local input in our community rather than a one-size-fits-all approach."
Mayor Steve Tumlin said he supports Goldstein in this. He said the bills would negate the city's ordinances for home components such as windows and home siding.
"Most of our cities are not very happy with the Legislature," Tumlin said. "It's an important part of providing good housing, attractive housing, what's good for your city. I'm sure developers got to them and said 'We can't build as cheap a house as we want to,' so they're cutting it. … It's that old battle of local rule versus the Legislature."
Goldstein said he thinks the time is right for Marietta to speak out.
"While the bills are both currently in committee, because of the adverse impact these bills would have on our communities, I believe now would be an appropriate time for Marietta to state a position on the bills and to let our delegation know that position."
---
SPEAKING OF THE _OLDSTEINS: AT aficionados will recall from a couple years ago a sidewalk restoration project that brought down trees lining South Park Square, thus revealing that the Goldstein name on the face of downtown magnate Philip Goldstein's office building was vanishing. Missing a D, N and S, the nameplate read GOL STEI ' . The old willow oaks had been obscuring the alphabetical omissions for years, but once replaced by young saplings, the missing letters were bared for all to see. Eventually Goldstein, who sat on the Marietta City Council for a record 37 years and whose son Joseph followed him as Ward 7 councilman, eventually acquired the three missing consonants. Order, it seemed, had been restored. All good things, they say, must come to an end and if you look up while facing South Park Square today, you'll notice the sign is once again missing a letter, leaving the unenlightened to swear they are standing before the "Oldstein" building. So, once again, the elder Oldstein is in the market for a letter — this time the missing "G." Oldstein assured AT the lost letter is on order and his name should soon be restored.
It only stands to reason that Oldstein, who owns most of downtown, benefits greatly when the Square looks its best. Now, if he can just turn his attention to the Goldstein Gap (that big hole in the ground) on the north side of the Square.