THE BEST PART OF WAKING UP: Food Network gastronome Alton Brown has an idea for his city.
"Hey #Marietta ... we need a new coffee shop and I think I'm just the guy to open it," he tweeted Sunday.
Would the downtown support another coffee shop?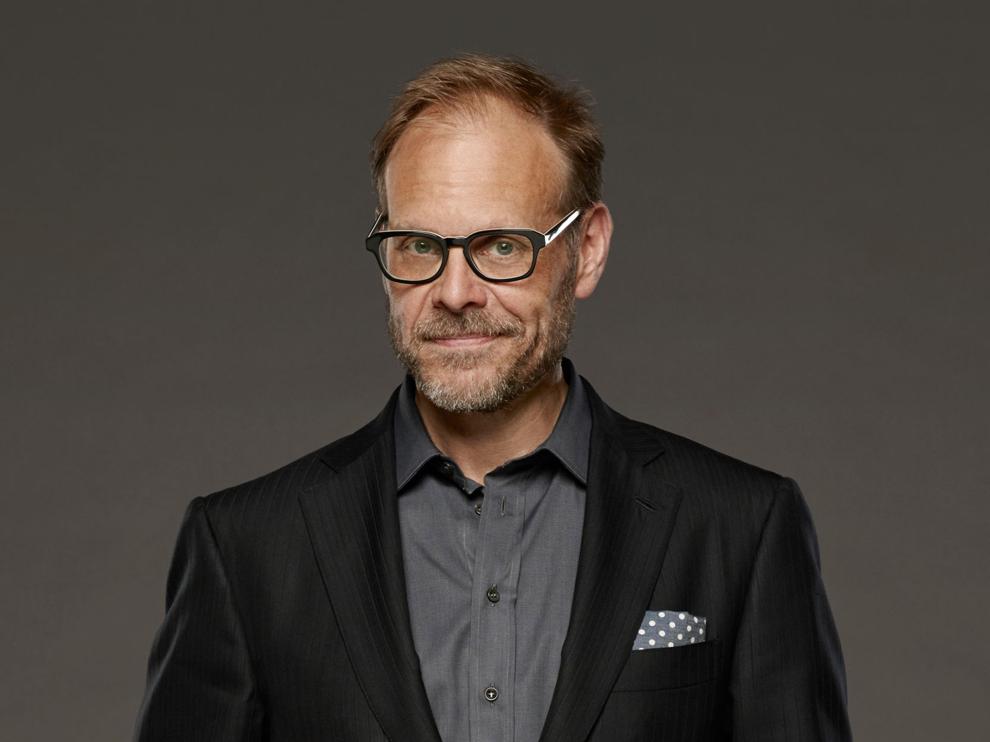 Fans of Cool Beans Coffee on Marietta Square fretted over its future when Starbucks moved into the old Krystal a few years ago, fearing the Seattle behemoth would put Cool Beans out of business. But the coffee bistro remains fully caffeinated.
"Starbucks, I think, has probably the bigger drive-in type traffic," said Mayor Steve Tumlin, who doesn't discriminate with his three to four cups a day as long as they're caffeinated with a splash of French vanilla.
"Cool Beans has the folks who like to go to local coffee shops. But I think he'd add a different twist, Brown would," the mayor added.
There's also Cleo Coffee Shop that recently opened on Atlanta Street near Roy Barnes' law office.
Does Councilman Philip Goldstein, whose family is one of the largest downtown property owners, believe another coffee shop would succeed here?
"I suspect it can," Goldstein said. "One, downtown Marietta is a great destination for food and drink for that matter, and basically, if you're a destination point, you attract people, plus you have a lot of developments that are building out now. These all generate potential customers as well. Having something slightly different or unique is a good thing."
SPEAKING OF DEVELOPMENT, David Weekley Homes hopes to convince the Marietta City Council to change its zoning and allow for a 55-detached-home development between Chestnut Hill Road and Powder Springs Street.
Existing zoning governing the 14.5 acres in question allows for 29 homes, says Rusty Roth, the city's planning and zoning manager. Roth said there are two vacant homes on the property now, which would be razed to make way for the development.
The Marietta Planning Commission will consider the proposal Wednesday followed by the City Council on Feb. 8.
Attorney Kevin Moore, who represents the developer, said the homes would sell in the $300,000s and have an on average square footage in the 2,000 and above range. If approved, Moore anticipates construction to begin in the second quarter.
---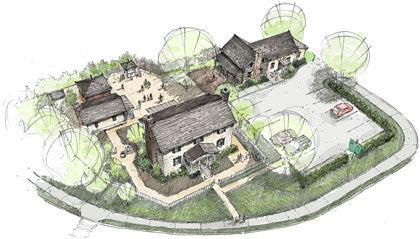 HISTORIC PRESERVATION: Cobb Landmarks & Historical Society plans to move the historic 1830s-era Manning Cabin to the William Root House Museum property. Once relocated to the Root House site, the 875-square-foot cabin will be used for events, lectures and exhibits.
A large addition to the cabin will contain executive offices, a research library, a conference room, public restrooms and a kitchen. Cobb Landmarks also plans to make the space available to rent for private events and meetings.
The property occupied by the William Root House is leased to Cobb Landmarks from the city of Marietta. The City Council granted Cobb Landmarks' request for an additional .082 acres located immediately adjacent to the Root House last month.
An early estimate for construction is roughly $600,000. Cobb Landmarks has already secured roughly a third of the funding needed to complete the project and plans to raise the remaining funds before construction begins. The projected timeline for fundraising and construction is three to five years.
Originally located on Macland Road, the Manning Cabin was owned by David Irwin (owner of Marietta's Oakton) during the 1850s and was occupied by members of the Manning family during the Civil War.
In the 1990s, the home was threatened by demolition and was saved by Manning family descendants. The cabin was dismantled one log at a time and lovingly reconstructed on family property near Powder Springs. The cabin was used for family gatherings, parties and photo shoots for the next 25 years before it was donated to Cobb Landmarks, according to the city.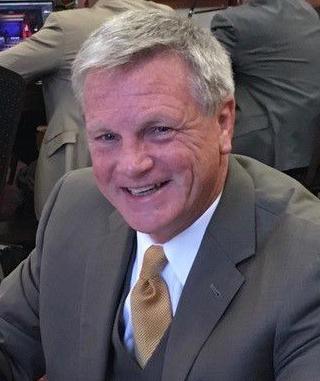 POLITICAL PLATTER: Republican Kurt Wilson of Roswell has thrown his hat in the ring for the seat soon to be vacated by U.S. Rep. Tom Price, R-Roswell, who is President Donald Trump's nominee as secretary of Health and Human Services.
Wilson and his wife have four daughters. He is active in St. David's Episcopal Church, having served on its vestry. A member of Brookfield Country Club, Wilson serves as its vice chairman.
Wilson is president of multi-unit licensee, fast casual Zaxby's restaurant group, NA Foodservice, partners in a commercial real estate company and owner of a premium cigar shop.
He said in a press release he is an advocate for a constitutional amendment restructuring congressional terms and imposing term limits.
"Whether you were for or against President Trump, whether you are a Democrat, a Republican, a Libertarian or an Independent, it is important to recognize and celebrate that President Trump's campaign proved the out-of-control political machine in Washington, D.C. is in fact vulnerable. There is hope. There is real opportunity to break into a system that has outgrown its purpose and build a modern, representative government," he said.
The campaign, Kurt for Congress, Inc., has filed with the FEC and will hold its first public reception on Thursday, Feb. 9, at Brookfield Country Club.
Other Republicans who have announced for the seat include state Sen. Judson Hill, R-east Cobb, and Dr. Mohammad Ali Bhuiyan of Cobb County. Democrats who have announced include former state Sen. Ron Slotin, a Sandy Springs businessman; Roswell attorney Joshua McLaurin; former state Rep. Sally Harrell, D-DeKalb County, and small business owner Jon Ossoff. Marietta plumber Joseph Pond is running as an independent.
ENDORSEMENTS: The Family Research Council Action PAC has endorsed Judson Hill in his bid to succeed Tom Price. The FRC announcement comes on the heels of former speaker Newt Gingrich's endorsement of Hill. As a former congressman of the 6th District, Gingrich announced how eager he was to support Hill as a longtime friend and the kind of "proven conservative leadership Georgia needs."
HOW MUCH IS THAT DOGGIE IN THE WINDOW? Licensed pet dealers who operate commercial pet stores selling dogs or cats would be required to improve standards of animal care and establish return policies for consumers under a bill sponsored by state Rep. Earl Ehrhart, R-Powder Springs.
Ehrhart said House Bill 144 establishes higher standards for out-of-state breeders who sell dogs and cats to Georgia retail stores than required by federal regulation. Retail pet stores could only purchase from Georgia licensed pet dealers, small breeders who are exempt from U.S.D.A. licensing or from U.S.D.A.-licensed breeders who are free of any report of a direct noncompliance violation of the federal Animal Welfare Act for two years and who have not been cited with certain violations of veterinarian care in their most recent inspection report.
Prior to introducing the legislation, Ehrhart said he reached a consensus with the Pet Industry Joint Advisory Council, the American Kennel Club, the Georgia Canine Coalition, and all comments received by the Georgia Veterinary Medical Association were incorporated into the bill.
"I am grateful for the cooperation shown by these groups in coming together and striking the right balance between pet availability and responsible consumer and animal protection," said Ehrhart.
THIS & THAT: The Cobb Legislative Delegation is scheduled to meet at 11:30 a.m. Wednesday in the State Capitol, CLOB Room 605. On the agenda is adoption of 2017-18 delegation rules, election of new officers, reappointments sought to Cobb Elections Board and reappointment sought to Cobb-Marietta Water Authority.
TAKES ALL KINDS: It was an eclectic mix of individuals at the Cobb Galleria Centre Saturday night. While the crowds from the Great American Motorcycle Show — decked out in denim, boots and bandannas — were leaving the center, guests for the Cobb Chamber of Commerce's annual gala — dressed in black ties and sequined gowns — were arriving. It made for some interesting scenes in the foyer/lobby of the Galleria. Is that diversity or what?