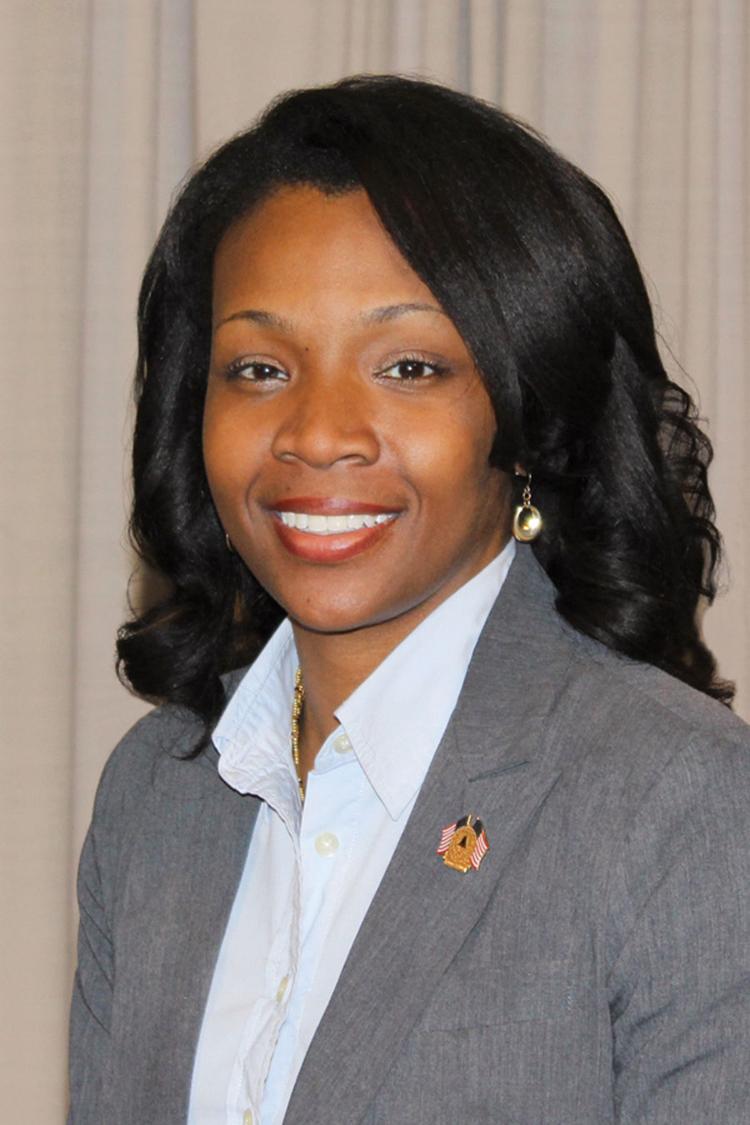 THERE'S NO SHORTAGE of folks hoping to fill the District 4 seat held by Commissioner Lisa Cupid, who hopes to oust county Chairman Mike Boyce in next year's election.
At least five people have filed declarations of intent to either accept campaign contributions or spend on campaign expenditures in the District 4 commissioner race to date.
One hopeful is community activist Monica DeLancy, 45, of Austell, a Daytona Beach native who works as a parent resource specialist with the Cobb School District.
The mother of two is active in such groups as the Austell and Powder Springs community task forces and the We Thrive in Riverside Renters Association, among others.
"I do it for the children. When I moved to this area ... this area was plagued with being crime-ridden, drug-ridden, all of those things, so I said I had to be involved in the community because I wanted to change that stereotype for the area. So that's why. It's for my kids," she said of her community involvement.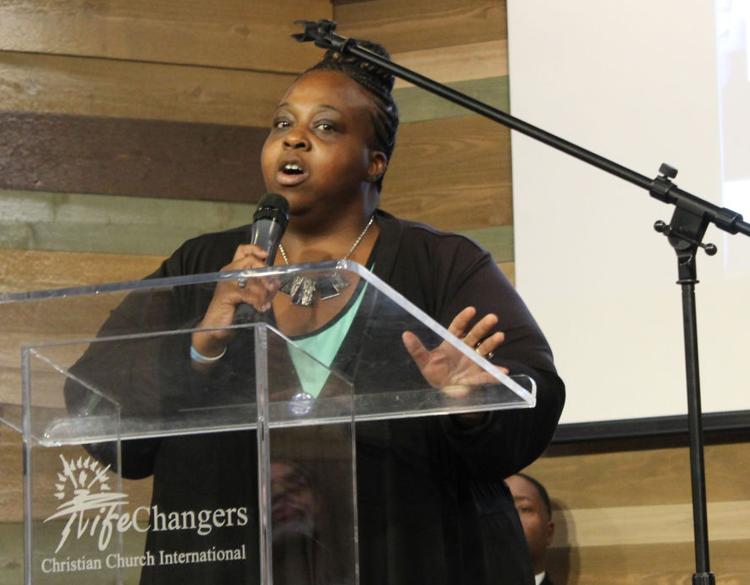 No stranger to the campaign trail, DeLancy previously ran against Cupid and has also run for the seat held by state Rep. Erica Thomas, D-Austell.
Housing options for economically disadvantaged families is a priority for DeLancy.
"If we're going to have jobs in Cobb County only paying $10 an hour and turn around asking for rent to be $900, $1,000 a month just for two bedrooms, that is out of reach for the hourly worker," she said.
DeLancy says the formula that calculates affordable housing prices only considers people making $50,000 to $60,000 a year.
"They're not meeting the low, low income housing. The formula that is used is just really high. We have teachers that are making $40,000 and still struggling to keep up with rent. They have to have roommates."
DeLancy's thoughts on the job Cupid has done as commissioner?
"Commissioner Cupid has done the best job she can do with what she has been offered," DeLancy said, noting Cupid is but one of five on the Cobb Board of Commissioners.
Another candidate vying for the seat is Democrat Elliott Hennington of Powder Springs, 61, a general contractor who retired from the Air Force with the rank of master sergeant. The single father of two chairs the Powder Springs Task Force and also sits on the Austell Community Task Force. A deacon at Destiny World Church, this is his first run for elected office.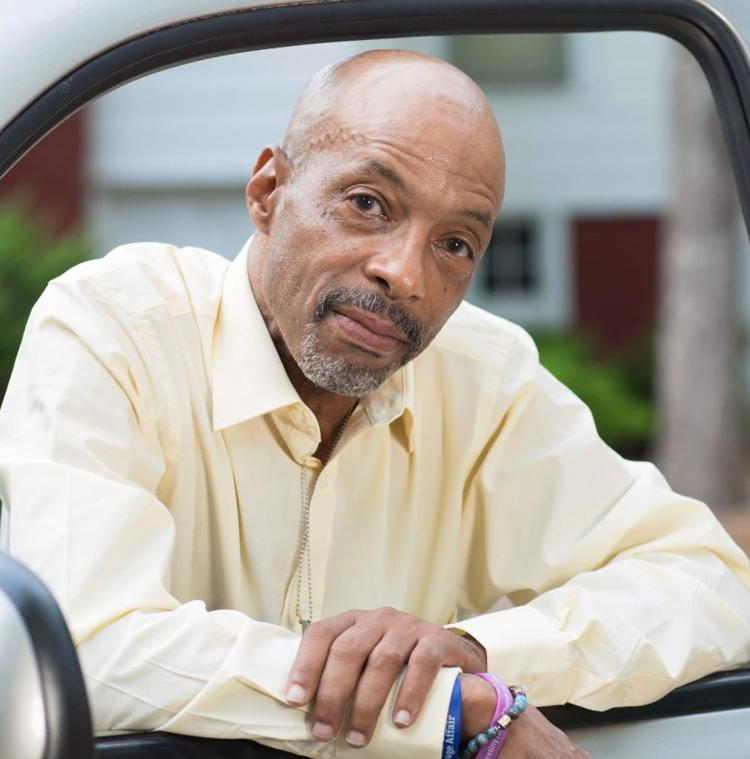 Hennington's No. 1 priority, if elected, is "trying to be a servant to the people, hearing what the people's concerns are."
A third candidate in the race is Sheila Edwards of Mableton, who challenged Rep. Thomas in the May 22, 2018, Democratic primary. Thomas won that four-woman race with 53 percent or 2,420 votes, but Edwards came in second at 32 percent of the vote or 1,451.
Others who have filed declarations to accept campaign contributions for the District 4 commissioner race include April McDonald and Monique Sheffield of Mableton.
AT asked state Rep. David Wilkerson, D-Powder Springs, chairman of the Cobb Legislative Delegation, about his take on the race.
"I would say Sheila's run before, Monica's run before and Elliott's been involved, so I would probably say those are probably the three most well-known people right now, but I'm hearing there may be more people getting in the race," Wilkerson said.
Wilkerson called it an open race without a front-runner yet.
"It's a huge district so everybody is going to have to get out and meet people because if you think about it, I guess Monica and Sheila are probably more well known in the bottom portion and then Elliott is probably more well known in the Powder Springs area."
Qualifying for the race is March 2-6 with the primary May 19 and the general election on Nov. 3, 2020.
---
CUPID HAD PLANNED on making an endorsement in the District 4 race.
"This particular individual has not only been active in things in the county but I've also seen her being involved politically," Cupid said.
However, Cupid said she made that decision before others entered the race, including one person she said was as close as a sibling.
"This is tugging on my heart in more ways than I thought," she said.
Cupid's advice to candidates on running a successful campaign?
"That's a weighty question. You can approach it from so many different angles. From a political perspective, I think it's important if you want to run that you know how to run to win, and for those that want to be successful that they would take time to invest to realize what it takes to do that."
From a service perspective, Cupid said, "I hope that whoever wins truly has a heart for not just the district and the physical development, but for the people and the human capital that's here. I think District 4, it holds a special place in my heart, and there's so many different people that make up our district who care about it, even if it is in different ways. And I think it's important for people to have a sensitivity to all people here, even those who may not necessarily hold your beliefs. But I know that at the end of the day people are here because they care about their families, they care about their futures, and they care about our community, and I think it's important to serve with a conviction that we're accountable to each and every one."
One message that comes through loud and clear from District 4 residents, Cupid said, is that they want "someone who will be an advocate for the district and a strong advocate for the district."
---
LAW & ORDER: The Cobb County Police Department has its first African American deputy chief of police, with the swearing-in of Scott Hamilton to oversee administration operations.
Hamilton was one of five Cobb Police staff to be honored during a July 27 police badge pinning ceremony at the Cobb County Senior Center, which was attended by dozens of police command staff members, elected and appointed officials, families, friends, peers and community stakeholders, the department reported.
Hamilton began his law enforcement career with the Cobb Police Department in 1995 as a uniform patrol officer.
During his tenure with CCPD, Hamilton served on the DUI Task Force, MCS Cobra Narcotics Team, Department of Public Safety Training Unit and Criminal Investigations Unit. He also served as the special operations commander, in which he managed traffic services, the K-9 unit, the DUI task force, the mobile field force, explosives disposal, the DIVE Team, the honor guard and special events.
"He has moral integrity and great character," said Deane Bonner, former president of the Cobb NAACP. "He has served our committees well," Bonner added. "We salute him in is new role and he makes Cobb proud."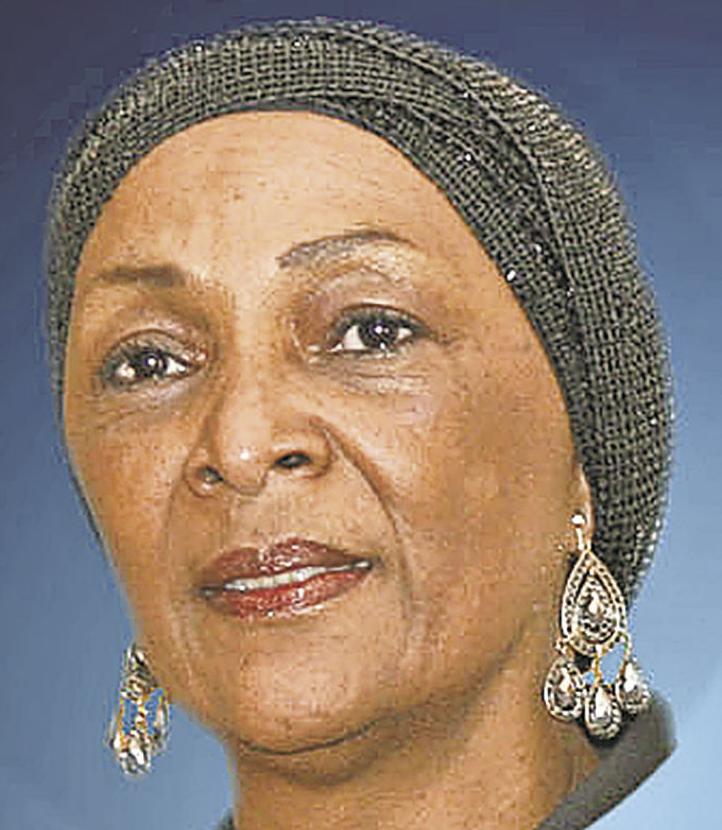 Hamilton joins Cobb Police's two other deputy chiefs, Jeff Adcock and Stuart VanHoozer, who oversee precinct operations and support operations, respectively.
"I've known Scott, he worked for me as an officer when I was a lieutenant, and I've known him ever since he started at the police department," Cobb Public Safety Director Mike Register said Monday. "And then of course, when I came back as chief, he was doing a great job down at Precinct 2 as the commander there. After that, he went to special operations and was in charge of all of our special response units … he did a great job there, too, and I was very proud and honored to be a part of the ceremony that promoted him to deputy chief."
Hamilton has a Bachelor of Science in health/physical education from the University of The Cumberlands and a Master of Science in Criminal Justice with a concentration in Critical Incident Management from Saint Leo University. He is also a 2018 graduate of the Northwestern University Center for Public Safety School of Police and Command.
"When you look at his credentials … he's got a very operationally diverse background. I think that the county is lucky to have him," Register said. "He has shown over the years that he is a committed servant to the community and a great representative of the Cobb County Police Department."
---
TOWN HALL: Cobb Democratic Women are hosting an education town hall with Democratic school board members Charisse Davis and Jaha Howard from 7 to 9 p.m. Thursday at Golden Corral, 2211 Cobb Parkway, Smyrna. The event is moderated by CDW President Chinita Allen.