Cobb's political parties celebrated Independence Day a little differently this year.  Cobb GOP Chair Jason Shepherd said the county government closed the Cobb Civic Center where they hold their annual Fourth of July BBQ, prompting them to come up with alternative plans. 
Instead, the Cobb GOP opted to hold a Fourth of July Sign-A-Palooza, with candidates passing out yard signs and Andy Smith, who is vying for the seat held by retiring Commissioner Bob Ott, grilling several hundred hot dogs for people to enjoy in the parking lot in front of the GOP headquarters.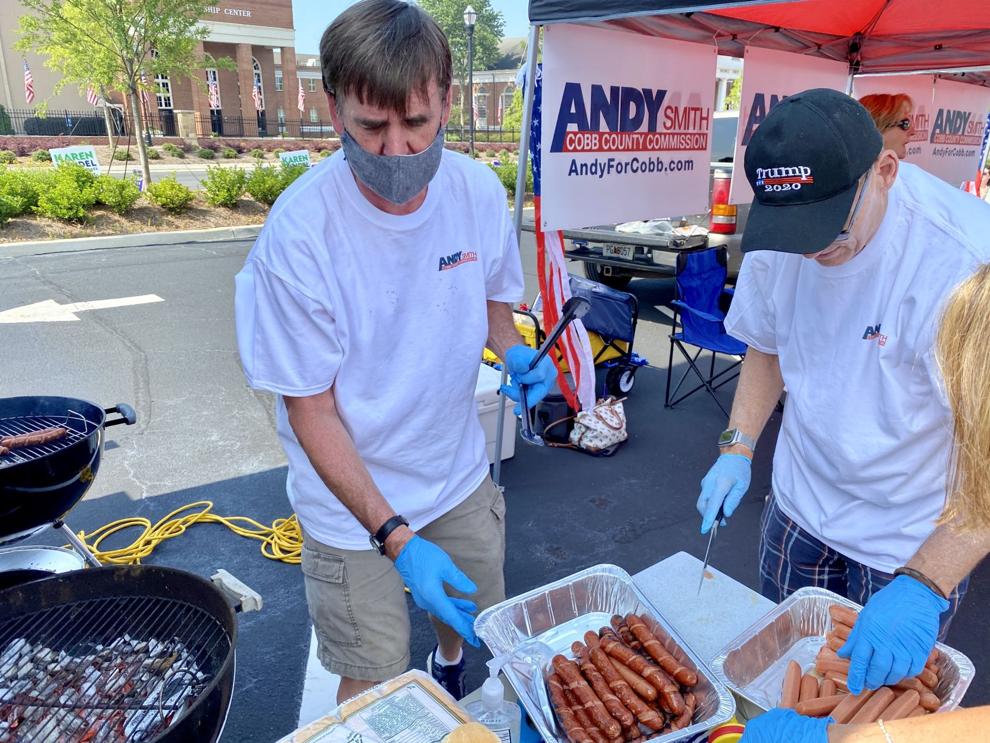 Among those in attendance was former U.S. Rep. Karen Handel, R-Roswell, fresh from her primary win.
"It was a big win. I was really incredibly humbled by earning 75% of the vote and that just bodes well for being able to bring all of us together as we head into November," she said.
Handel said she feels good about squaring off against the woman who unseated her, U.S. Rep. Lucy McBath, D-Marietta.
How will things be different this time around?
"She has a record this time," Handel said. "In '18 she had the benefit of being a generic Democrat. She will not have that. She has a 100 percent voting record with Nancy Pelosi. She votes almost 100 percent of the time with AOC (Rep. Alexandria Ocasio-Cortez, D-New York). You know this district. We are not a Pelosi-AOC district for the people of the 6th. Add to that beyond her voting record, she is just nowhere to be seen in this district. And I'm talking pre-the virus — no one saw her out and about."
(The MDJ has invited McBath in for an editorial board meeting ever since she was elected, to no avail.)
Records and experience matters, Handel continued.
"And when you look at what's happening here in our state and around the country, these are times that really do require a serious leader who has experience of getting things done in difficult environments, and I'm ready to take her on and talk about what I've been able to accomplish. It's no secret the Fulton County Commission was extremely divisive, but I still was able to bring people together and get things done and that's what we need in this district for the people of the 6th."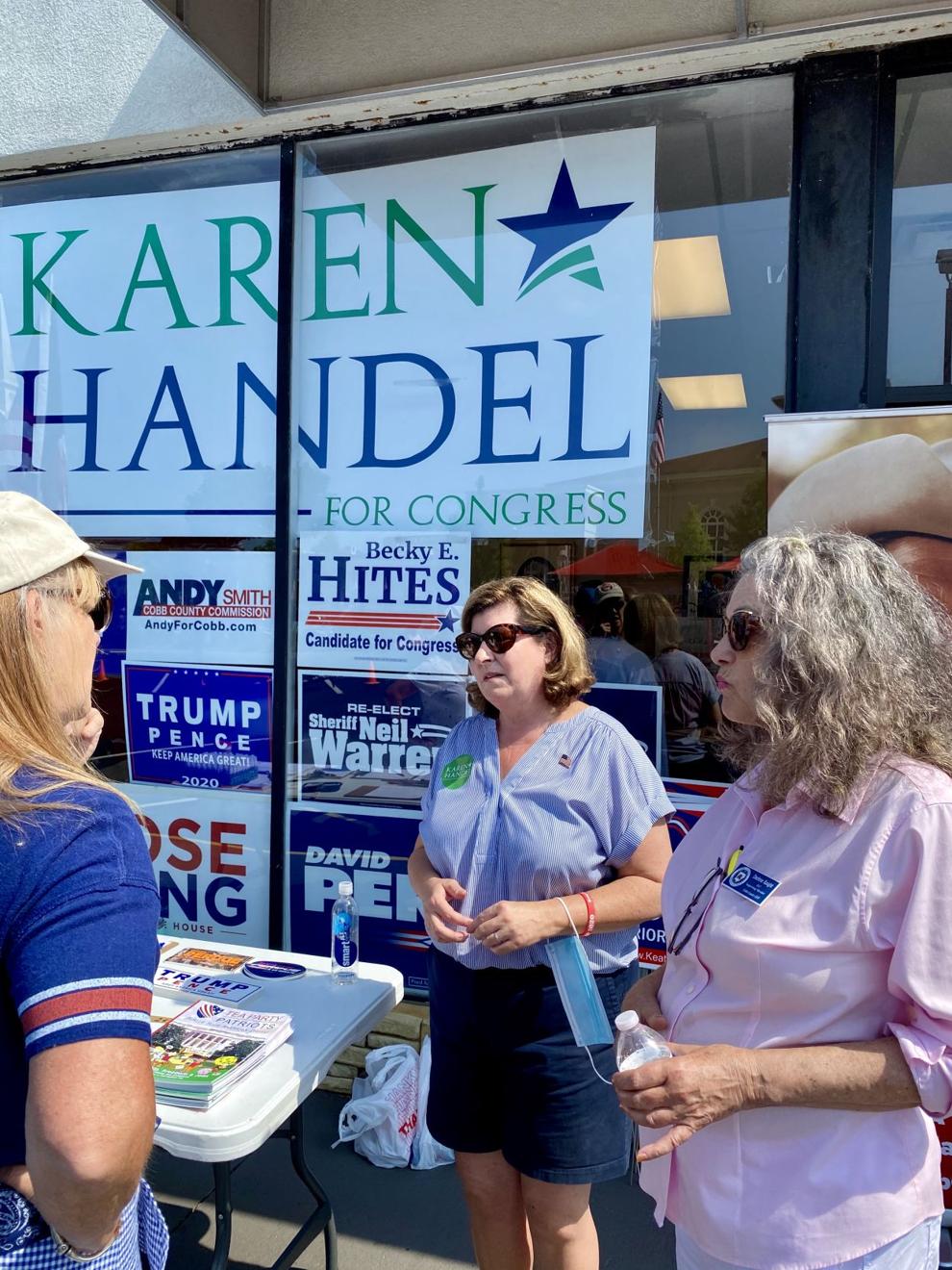 McBath became a gun control activist after her teenage son was shot to death, serving as the national spokesperson for Everytown for Gun Safety and Moms Demand Action prior to her election. Politicos say she uses this as a shield when people question her gun control position.
How then can Handel debate the policy decisions McBath advocates without being accused of bringing up McBath's personal tragedy?
"It's an unimaginable tragedy. I think we agree with that and grieve for her. Still though, being a member of Congress is about more than just that issue of gun control," Handel said.
How McBath's team attempts to paint Handel is out of her hands, Handel said.
"I can't control what they're going to do. I can only control what I'm going to do, and what I'm going to talk about it, and it is a fact Lucy McBath is a single issue gun control issue, and I want to be really, really clear: I'm talking about gun control,   not her personal story. That is her story and she has every right and should tell it just like I tell my story about how I got to where I'm at. We all have a story to tell and it shapes who we are. Beyond that however there are the issues of the people of the 6th District and I believe it's more about the 6th District's voters story than it is about mine."
Turning to what seems to be the cable networks' favorite topic of the season, Confederate monuments, what is Handel's solution to that issue?
"We're not going to be able to erase our history and our past. My July Fourth message I talked about this that our nation's greatest moments and our darkest moments inform us, they teach us, they enlighten us and they make us better going forward, and no one wants to have a situation where a group of any of our Americans feel offended, and I feel sure we will come together and figure that out, but let's make sure that we're not erasing our history because that's an important reminder of how we need to be better going forward in the future."
AT: "So you're on board with President Trump, who said changing the names of our military bases —
Handel: "I haven't even looked at that. I don't even know if that's going to come out of the Senate or not." 
AT: "Or say more locally, the Marietta Confederate Cemetery — off limits?"
AT: "And off limits because?"
Handel: "It's a part of our nation's history and we have residents and citizens here who have family members buried there."
AT: It's a sacred space for them. 
Handel: "Absolutely it's a sacred space. It's their family. It's their ancestry, and all of us can, I believe we should and can be able to say what happened in the past was truly one of our nation's most horrible moments in time, and let's use this as a way to reflect and be better as a country for all Americans going forward."
---
ON THE LEFT: Just like the Republicans, Cobb Democrats also traditionally participate in the Marietta Fourth of July parade with a float before heading off to the annual Herb Butler picnic. But when Marietta canceled its parade due to the pandemic, Cobb Democratic Party Chair Jacquelyn Bettadapur didn't have a plan B until a group of volunteers suggested they do a Cobb Candidate Convoy.
"At first I was a little bit skeptical, I didn't know if people were going to be up for that, but it turned out to be a resounding success so we have somewhere on the order of 12 candidates participate and then we had some members and Democrats join the convoy as well," Bettadapur said. "I think it's sort of a good example of how COVID has required us to sort of regroup and come up with some more creative and innovative campaigning techniques and we felt very grateful that we had a lot of committed volunteers that are able to think on their feet and come up with these new approaches to campaigning and celebrating and coming up with alternatives to these longstanding traditions that we have."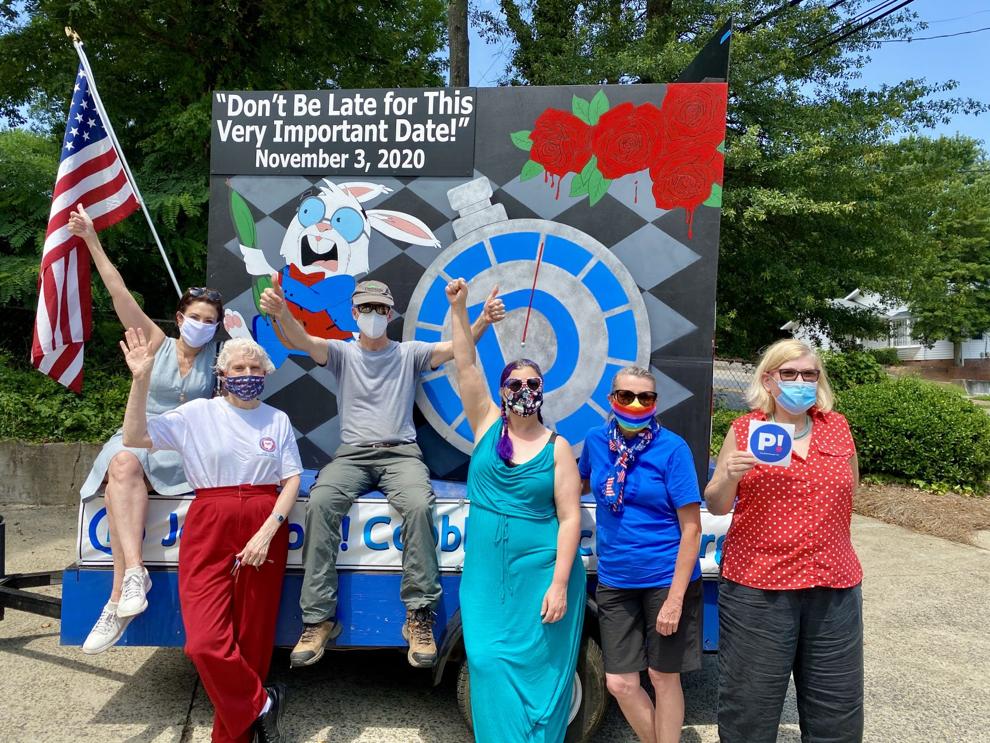 ---
ENDORSEMENTS: The race to succeed south Cobb Commissioner Lisa Cupid is heating up.
Tenants' rights activist Monica Delancy has thrown her support behind Commission District 4 candidate Shelia Edwards, who is headed to an Aug. 11 runoff against Cupid's former appointee to the Board of Zoning Appeals, Monique Sheffield.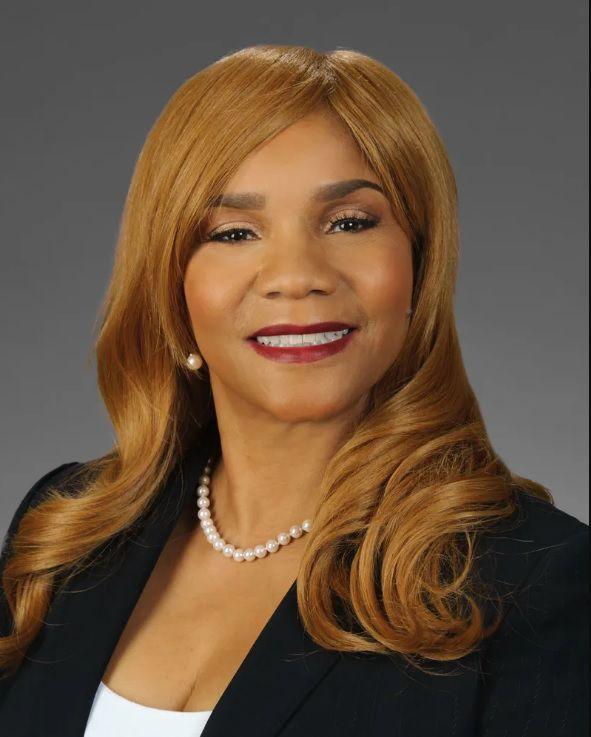 Delancy was one of seven Democrats on the ballot in the June 9 primary and came in third. Edwards narrowly finished ahead of Sheffield; both received almost a quarter of the votes apiece.
"The selection of our next Commissioner must be based on the best person to lead us forward and there should be no doubt that Shelia Edwards is the best qualified person based on her work and her leadership in our community," Delancy wrote in her endorsement letter. "She and I have both gone before the Board of Commissioners to advocate on issues including affordable housing, zoning issues, and the rights of renters. I have personally witnessed her advocacy for economic development and good paying jobs to come to our community, which for me (are) the qualities of a true leader. In addition to a high level of professionalism and a strong work ethic, Shelia has working knowledge and understanding of government and business and will begin working for us on day one."
She added that Edwards "understands the issues that working families like mine face every day and will be a champion for us on our issues."