In what was not all that different from a campaign rally, Smyrna mayoral hopeful Ryan Campbell and Smyrna Councilman hopeful Austin Wagner received cheers and applause from the party faithful at the Cobb Democratic Party's monthly "Donuts with Democrats" meeting Saturday.
Cobb Democratic Chair Jacquelyn Bettadapur introduced them by saying in the five-person race for mayor, Campbell came in second.
Because Councilman Derek Norton didn't receive more than 50 percent of the vote, a runoff is triggered. Norton came in first with 3,724 votes or 47.1 percent while Campbell came in second with 24.7 percent or 1,957 votes.
Meanwhile, Wagner is in a tie with Councilwoman Andrea Blustein.
"Now I don't know who in this room lives in Smyrna, who lives in Ward 2, but I hope you all voted, because I know there's Democrats out there that did not vote and they could have really made the difference for Austin," Bettadapur told the Democrats gathered at the Smyrna Community Center. "We have to do what it takes to support these candidates and get them over the finish line. I don't care if you live in Smyrna or not. This is a community, the Cobb County Democrats, we're a community, and we help people whether it's our race or not, our residential area or not, we need to just pitch in and do what it takes to help these two candidates."
Bettadapur introduced Wagner first, who observed that every vote matters.
"It comes down to a tie," Wagner said, adding " ... we get to do this again and we get to show Smyrna that it's ready for a progressive voice on the council."
Wagner said the Smyrna City Council lost such a voice with the defeat of Councilwoman Maryline Blackburn.
"Unfortunately Maryline was not able to be reelected. I'm disappointed that I won't have the opportunity to work with her on the council, so I think we need to get out there and support the progressive candidates and make sure that we show that Smyrna is not a conservative city, it is a progressive city, it's changing, it's very diverse, we need to celebrate that and we need to get people on the council who are willing to recognize and celebrate that and fight for that."
Bettadapur next brought up Campbell to cheers and applause after noting that Smyrna has indeed changed.
"Stacey Abrams won the majority of precincts in the Smyrna area. There are Democrats there and we can turn them out," Bettadapur said.
In his stump speech, Campbell applauded Wagner for going door to door in apartment complexes where people said nobody had ever come to visit them until this year.
"As we shift voter turnout and as we change the conversation here it's important that we're taking our message to people," Campbell said. "It's important that we have competitive elections and it's important that we're sharing our message as Democrats and pushing the city forward."
(It's worth noting that the Smyrna City Council elections are nonpartisan, but back to Campbell.)
Campbell said he ran against someone who had $100,000 more than he did and who had "every connection in this city and we're still here, y'all. We are still here. Let me make it clear: Since he did not get there the first time he's not going to get there the second time."
"When we didn't have the money, when we didn't have the connections, we had a message of one Smyrna, of a city that values environmental protection and sustainability, that fights for clean air and clean water. When we didn't have the money or the connections we had a plan for economic development because we understand that south Cobb shouldn't be in shambles and people shouldn't be living in poverty."
Campbell said his message is to push people forward so that nobody gets left behind.
"We can turn this city blue by giving more people opportunity and letting them know that their dreams can come true here as well. So let's continue to fight, let's be proud of the progress we've made as Democrats and let's continue to push forward and let's get out and vote on Dec. 3," he said.
---
What's in a name? Part II: Marietta Councilman Andy Morris raised eyebrows at Monday's City Council work session when he suggested a different name for the Lawrence Street Recreation Center.
Late last month, Councilwoman Cheryl Richardson suggested naming the facility in honor of the late Marietta Councilman Hugh Grogan, the first African American elected to the Marietta City Council. Grogan was elected in 1978 and served one term.
Grogan's election was not a simple affair. He had to sue the city in a landmark legal case that forced it to comply with the Voting Rights Act and create a majority-minority ward.
The rest of the council seemed to be in agreement with the renaming, and it was set to be approved Wednesday as part of the consent agenda, a list of items the council agrees to approve en masse at the start of their meetings.
But Morris seemed to blindside his colleagues by suggesting a different former councilman: James Dodd, the second African American elected to the Marietta City Council, who served from 1993 to 2001.
"I think he's done more for the city while he was on the council," Morris said.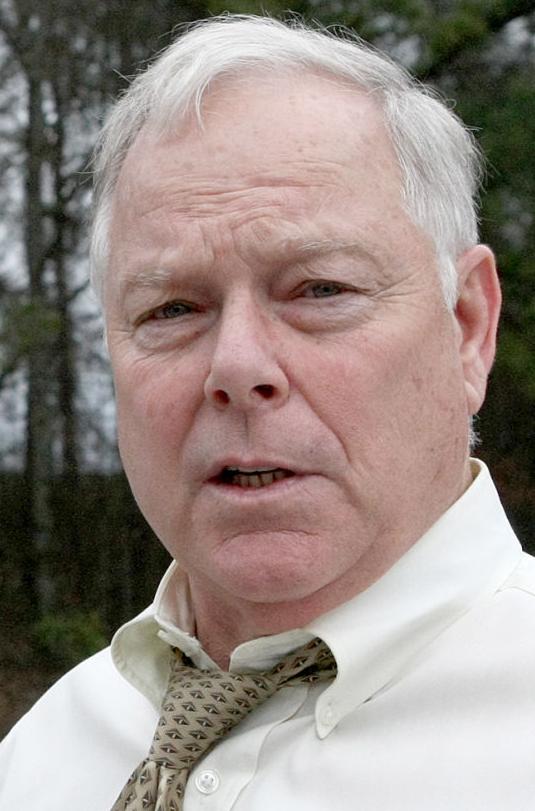 Though they did not vote, the rest of the council did not seem overly enthusiastic about Morris' suggestion.
Mayor Steve Tumlin said part of the reason he wants to honor Grogan is that his lawsuit opened the way for other African Americans to serve in city government, whether on the council, the school board or in an appointed position.
"That lawsuit brought a lot of leadership out," he said. "It wasn't Hugh by himself. It gave leadership roles to others, and I see five or six men when I see Hugh's name, and James Dodd is one of them. It gave them access to serve the city."
Tumlin told the MDJ that city guidelines suggest against naming things after people who are still living. Grogan died in 2009, but Dodd is still living.
"There are times when we get seven or eight people wanting us to name something for this or that, so we tried to set up some criteria, but I would say that's our favorite one given there are a lot of good folks in the community."
Morris said he would be fine with the renaming passing on the consent agenda as long as the record showed he was against it, but Tumlin said he wanted to remove it from the consent agenda to honor Grogan with a floor vote.
"I think for us to raise our hands in public for what he did in 1978, whether it's Rev. (Walter) Moon, whether it's James Dodd, (Grogan) empowered a lot of our friends who graduated in the '50s from Lemon Street and brought them into leadership."
The council agreed and removed the item from the consent agenda, which means it will be up for a vote Wednesday night. Tumlin said he hopes the vote is unanimous.