In March, the Journal reported on Albert Reeves, the 5-year-old son of former state Rep. Bert Reeves and his wife Amy. Doctors believe Albert contracted COVID-19 last July. In February, six months after his pediatrician noticed he had an irregular heartbeat, a cardiac MRI confirmed Albert had borderline myocarditis, an inflammation of the heart.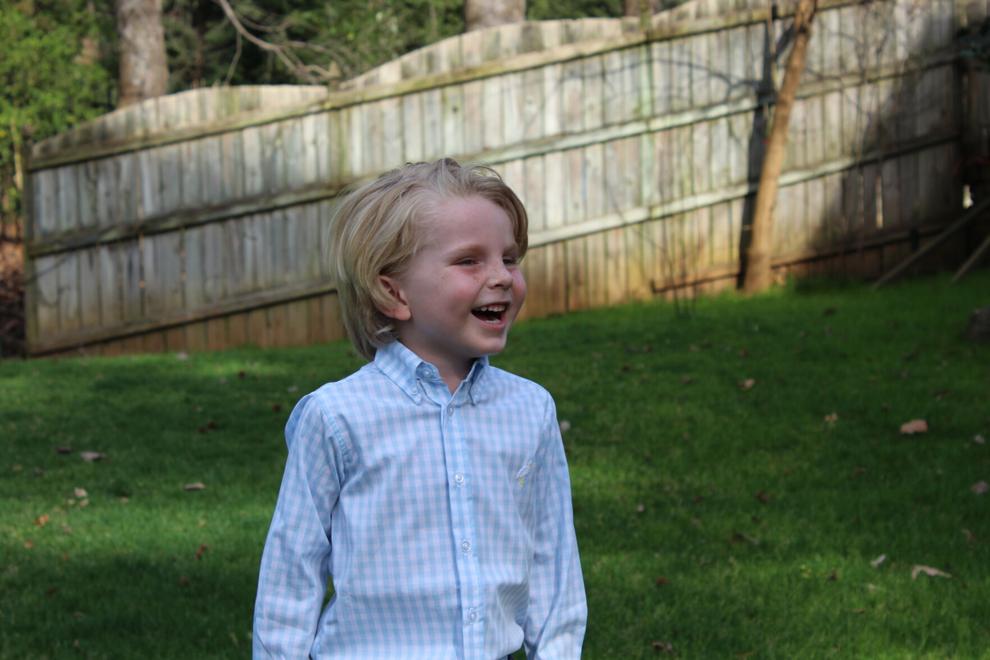 Around Town checked in with Bert Reeves, who is now vice president of the Office of Institute Relations at Georgia Institute of Technology, to learn how Albert is doing.
"We are so thankful for the encouragement, kind words, and prayers we have received since telling Albert's story. Not much has changed in the last few months. On the outside, he is still his same energetic self, but on the inside his heart is still beating extra beats. We are due for another MRI at Eggleston in August, at which point they will look for scar tissue and/or damage. We will be repeating the MRI's every six months for an indefinite period of time. Unless they find damage or if he begins to show other symptoms, the plan is to leave things at the status quo for the time being. All the other medications have severe side effects and the doctors do not want to expose him to those unless they have to. The doctors have encouraged us to let him run wild like a little boy should, as this is how we would know if he began experiencing a symptom such as fatigue, etc. While there is no ideal cure for this as of now that is working for Albert, we are hopeful and praying that over time the problem will correct itself and go away. Time will tell. Again, we are so thankful for the support we have received from the community and we hope that his story has encouraged others to make sure their children are getting their well child checks."
---
THE GEM CITY: "The real goal," the American economist Thomas Sowell writes, "should be reduced government spending, rather than balanced budgets achieved by ever rising tax rates to cover ever rising spending."
Such wisdom is rarely followed by local governments these days, which trumpet how they're not raising millage rates despite taking in boatloads more in tax revenue from rising property assessments. So when a government does reduce its millage rate, it's worth spotlighting.
A round of applause to the Marietta City Council, which recently adopted its annual fiscal budget that reduces its overall tax millage.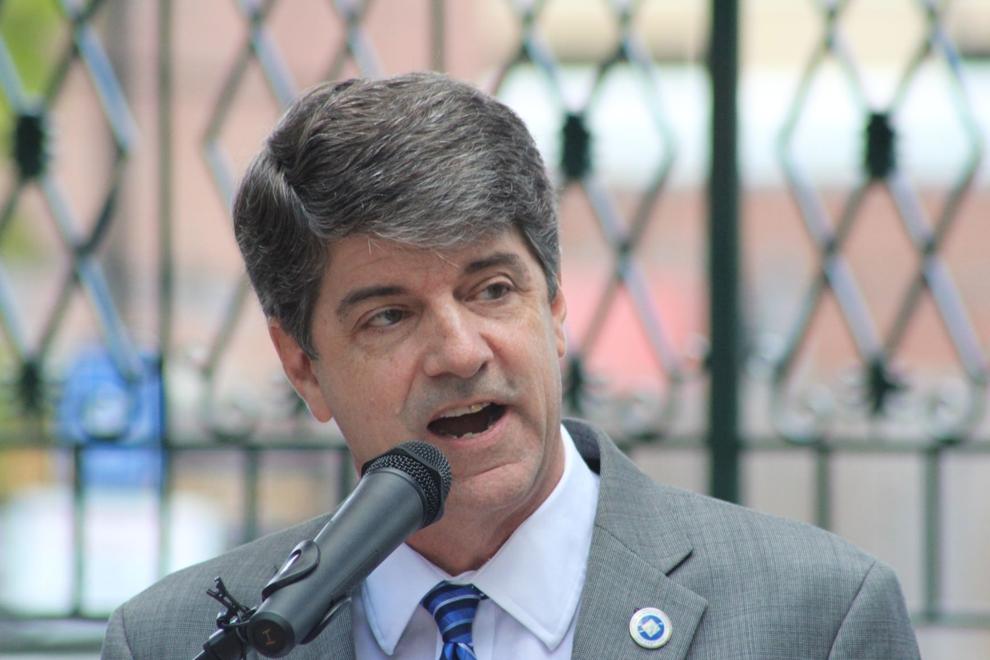 In fact, this is the third consecutive year Marietta has done so by reducing its bond millage rate. The total reduction over the 3 years is .5 mills.
City Manager Bill Bruton sends word that the reduction of .5 mills equals a $70 tax savings per year to a homeowner with a house valued at $350,000.
"The city was able to reduce the bond millage as the result of increasing revenue from the new building going on in the city and a refinancing of the Franklin Gateway Redevelopment Bond which lowered our annual cost," Bruton said. "Council decided to give these savings to property owners now instead of using the savings at the end of the bond's term.
Specifically, in 2019, the council passed a budget with an included .25 mill decrease.
In 2020, with a .125 mill decrease.
And in 2021, with a .125 decrease for a total of .5 mill decrease.
Marietta voters approved the $68 million Franklin Gateway bond at the ballot box as part of Mayor Steve Tumlin's vision of redeveloping the blighted Franklin Gateway corridor, an effort that has been successful with the relocation of Atlanta United's headquarters and Home Depot offices, among other development.
Between 2013 and 2020, for example, property values in the area have rocketed 95% from $270,612,064 to $528,407,107.
The 20-year bond has an end date of 2034.
---
SENATOR WALKER? Cobb GOP Chair Salleigh Grubbs got a thrill when she had the chance to meet Heisman Trophy winner Herschel Walker at the Marietta Country Club Sunday evening for a fundraiser for the George Rogers Foundation. Other legends in attendance included Archie Griffin, Lawrence Taylor and Steve Spurrier.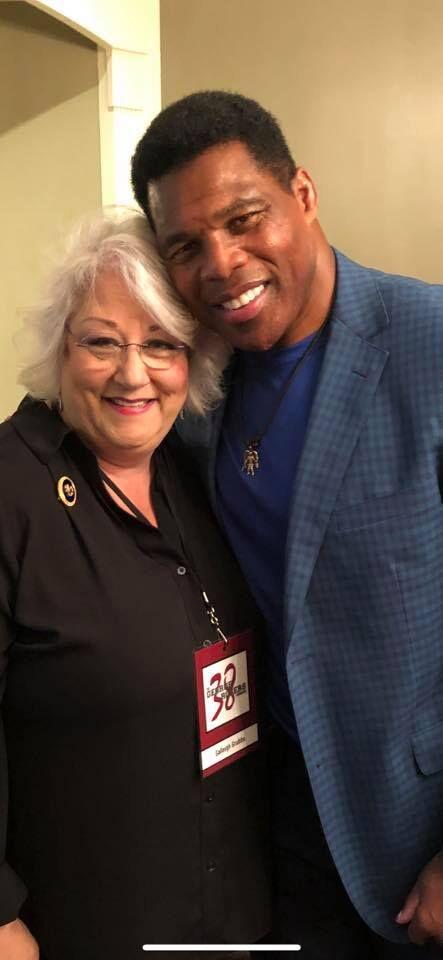 "It was my first experience with big sports figures like that and it was quite heartwarming," Grubbs said.
At that time, politicos were waiting for Walker to make an announcement on whether he'll challenge U.S. Sen. Raphael Warnock, D-Georgia, next year. Former President Donald Trump has been encouraging Walker to run (no pun intended). Grubbs said no politics were discussed at the fundraiser. Asked what she thought about Walker challenging Warnock Tuesday morning, though, she said, "I think Herschel Walker is an excellent businessman and he has great morals and ethics and I think someone like Herschel would be an excellent senator. He's a very smart man and he's very kind and I like him very much. I probably couldn't say enough kind things about it."
The Hill reported Tuesday afternoon that Trump said Walker told him he plans to run. 
Qualifying to challenge Warnock is March 7-11.
---
THE SIXTH DISTRICT: Sandy Springs Republican Suzi Voyles announced her bid to unseat U.S. Rep. Lucy McBath, D-Marietta, whose district covers east Cobb, north Fulton and part of DeKalb County.
"I'm running to take back the 6th from Nancy Pelosi's Democrat Party and bring honesty, integrity, and rational thinking back to Congress. I will restore unity with policies that educate, rather than indoctrinate our children," Voyles said in a prepared statement.
The Republican worked as the Trump campaign's Georgia field director in 2016 and as president of the Georgia Federation of Republican Women and the Georgia chapter of the Eagle Forum — the organization founded by famed conservative Phyllis Schlafly. She has secured the endorsement of Maggie's List, an organization dedicated to electing conservative women.
---
In related news, Jake Evans, son of Randy Evans, Trump's ambassador to Luxembourg, is also thinking about throwing his hat in the ring against McBath. 
Evans, who lives in east Cobb and is a partner with Hall Booth and Smith, just resigned as chair of the Georgia Government Transparency and Campaign Finance Commission. He introduced retiring Georgia Chief Justice Harold Melton in his talk to the Cobb Republican Women's Club on Friday.
"I'm strongly considering announcing a candidacy for the Republican Primary nominee for the 6th District," Evans told Around Town. "I think the people of the 6th District need true bold conservative leadership and it's something that me and my family are carefully considering weighing and praying on and we will make a decision here pretty soon."
Part of the challenge for Republicans in winning back that seat — something Karen Handel was unable to do — is the district goes down into heavily Democratic DeKalb County. How would Evans' overcome that obstacle?
"This year is an interesting year because there's redistricting," Evans said. "The lines will be adjusted at the end of this year. We'll see how the lines end up falling out. Me and my family are making the calculus not on the redistricting of what the lines are. We're making the calculus on bringing back true conservative leadership, safe communities, getting our international respect back to a level that the United State is a respected country across the globe and we're going to weigh it very carefully and make a decision here pretty soon."
---
SPEAKER CIRCUIT: The July 2021 speakers for the Kiwanis Club of Marietta have been announced.
July 8th – Dr. Matthew Booker: Oysters and American Cities – the collapse of aquaculture in the 19th century.
July 15th – Foundation Art Fund grant presentation.
July 22nd – Rashida Williamson and Lynnette Reid: Atlanta Beltline.
July 29th – Jeff Davis, founder: Truth in Nature program for young men without fathers.
All club meetings are held Thursdays at 12:15 p.m. Prospective members are welcome. Meetings will be held in person at the Marietta Conference Center. To register, contact executive director Pat Huey at pathuey@comcast.net.
---