PRESIDENT DONALD TRUMP's Monday tweet that U.S. Immigration and Customs Enforcement "will begin the process of removing the millions of illegal aliens who have illicitly found their way into the United States" next week has everyone talking.
Cobb GOP Chairman Jason Shepherd said Trump understands the country's immigration situation is an issue about fairness.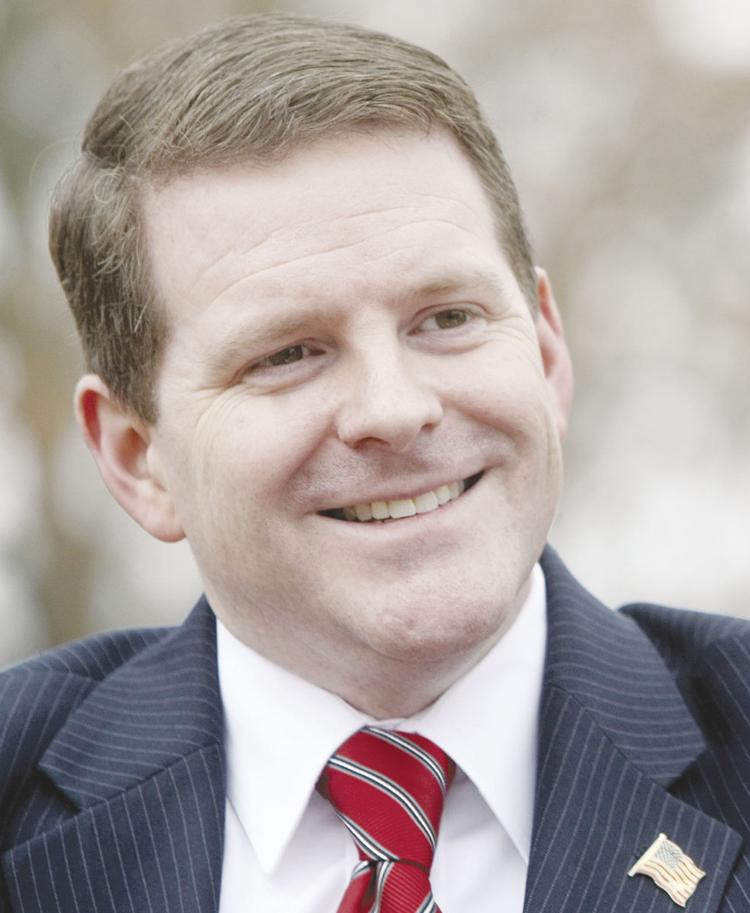 "With so many immigrants trying to do the right thing and follow the rules to become part of our American family, how can we as a nation have a different set of rules or ignore the rules for those who decided to ignore our laws?" Shepherd asked. "These deportations are not random operations or roundups like the left will try to spin them as, but carrying out lawful deportation decisions issued against individuals by judges which have been ignored and which we haven't, as a nation, followed through with or enforced. We are the most welcoming nation in the world, but we only ask that if you come here, you follow the rules. It should be no different for anyone else as it was for my wife and I when she immigrated to this nation. A nation that values fairness and equality under the law should do no less."
State Rep. David Wilkerson, D-Powder Springs, chairman of the Cobb Legislative Delegation, takes a different view.
Wilkerson said the Trump administration is "leading by fear" and "I don't think any leader should lead by fear."
Regardless of what ICE's plans are, Wilkerson believes Trump doesn't need to be sharing them with the world through Twitter.
"That happens too many times where government agencies have plans that are supposed to be secret and the president tweets because he thinks it helps him with his base," Wilkerson said. "He's going to be announcing his reelection bid, I guess, so he wanted to have something to run on, and scary illegal immigrants seem to work with his base. Granted, it's hurting everybody else in his party, but it's helping him."
If you're in this country illegally and you're a dangerous criminal, Wilkerson agrees that deportation should occur.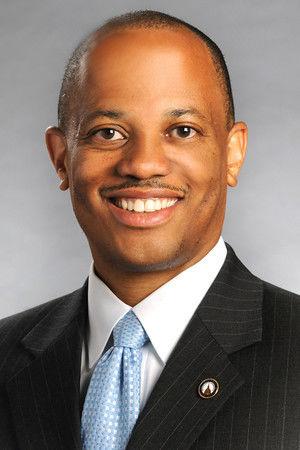 With this new directive from Trump, however, "unless they significantly increase their law enforcement personnel, what is taking the backseat to going after families? What high priority projects are no longer being targeted because we have decided to go after parents and kids?" Wilkerson wondered.
As people look back at history, Wilkerson said they always regret where they didn't have a better understanding of the situation people where coming from.
"None of our ancestors were probably native to this country. They all came here for different reasons. Now you're going to throw families into turmoil. As we start the new school year, you could potentially have children who are born here where one of their parents or maybe both are ripped from their homes. What does that do not only to the criminal justice system but the education system?"
---
BIPARTISAN BBQ: U.S. Sen. Johnny Isakson recently hosted his 11th annual bipartisan barbecue lunch for U.S. senators and staff from both sides of the political aisle. Following the lunch, he also spoke on the Senate floor to thank the team at South 40 Smokehouse in Marietta, a full-service catering company who served nearly 230 senators and staff members.
"For more than a decade, I've been honored to provide a summer barbecue lunch to my fellow senators and the staff who keep the Senate running," Isakson said. "It's a small thanks to each one of them as we enjoy each other's company over some of our favorite Southern foods."
In his floor remarks, Isakson recognized owners Dale and Tracey Thornton, along with the entire team at South 40 Smokehouse for food, fellowship and the opportunities sharing the meal may bring in the long run for the American people.
"[South 40 Smokehouse] prepared the best food we've ever had to eat. Republicans and Democrats shared and ate it all. And I hope the byproduct is us working together to find solutions for the American people's problems," Isakson said. "After all, our job is about … what's right for the American people, and you can always find that when you're working together."
South 40 Smokehouse smoked meats and prepared the sides for the luncheon overnight in Arlington and drove it to Capitol Hill. Lunch was served to nearly 70 senators in the Kennedy Caucus Room of the Russell Senate Office Building. The tradition is part of Senate Republicans' "Thursday Lunch Group," where a different host senator treats his or her Republican colleagues to lunch each week featuring their home state cuisine.
The menu included pulled pork, Texas beef brisket, Saint Louis pork ribs, South 40 baked beans, cranberry pecan broccoli salad, dinner rolls and Kansas City BBQ sauce, along with sweet tea.
---
POLITICAL PLATTER: Smyrna Mayor Max Bacon has drawn a challenger with Laura Mireles Anzures, who describes herself on her website as a Smyrna resident, former law enforcement officer, Air Force veteran, entrepreneur and community volunteer.
In an interview with Larry Johnson on the Cobb Courier news site, Anzures takes issue with Smyrna's relationship with Croy Engineering.
"Croy Engineering is managing all of the SPLOST projects. So everything has to go through them," Johnson quotes her as saying. "If you want to bid on a SPLOST project, you have to submit a check to Croy Engineering and they get a part of that and I guess the city gets a part of that. … Every day when I'm driving around, I see surveyors from Croy Engineering out surveying in all these different areas, and I'm like, I'm guessing the city's paying for all of that … We're covering a lot of their overhead … and operations on city projects when other cities are doing it in-house. We do have a city engineer, but perhaps we need to build up our engineer staff in the city of Smyrna, so that instead of outsourcing that to a big company, we can hire people through the city, and pay them through the city, and save the money that we're paying to Croy Engineering. … That is a huge issue to me. And I've heard other people complaining about the amount of waste, and the amount that they charge for smaller projects that they do."
---
SCHOLARSHIP: Commissioner JoAnn Birrell sends word that a reception and fundraiser will be held for the Janet and David Hankerson Scholarship from 2 to 4 p.m. on Sunday at the KSU Center. For information, contact Inger Eberthart at 770-528-3317.
---
POLITICAL PLATTER: Just before last Saturday's Cobb "Donuts with Democrats" monthly meeting was scheduled to begin, it was canceled for scheduling reasons, causing many to show up for no program. The party says the meeting has been rescheduled for 10 a.m. this Saturday at the Smyrna Community Center. Featured speakers include Richard Keatley, 2018 candidate for state labor commissioner, who will be discussing labor policy and campaign support; and Barbara Ann Luttrell, communications VP for Planned Parenthood SE, who will talk about Georgia's new heartbeat law.