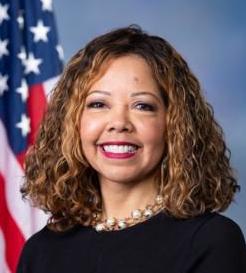 Republicans unhappy with being represented by U.S. Rep. Lucy McBath, D-Marietta, received good news from the Georgia Senate this week. 
McBath's 6th Congressional District is made up of East Cobb, North Fulton and North DeKalb counties. And it is DeKalb that allowed McBath to oust former U.S. Rep. Karen Handel, R-Roswell, in 2018, according to former Cobb GOP Chair Jason Shepherd. McBath bested Handel again in a 2020 rematch.
In the proposed congressional redistricting map released by the Georgia Senate this week, DeKalb is dumped from the 6th and Republican-rich Forsyth County is drawn into it. 
The thing to watch when the Legislature released its maps, Shepherd previously told the Journal, was whether McBath's 6th gained more Republicans or whether Republicans were added to the 7th Congressional District held by U.S. Rep. Carolyn Bourdeaux, D-Gwinnett County. Given the number of Democrats in metro Atlanta, both districts couldn't be drawn to favor Republicans, so one had to be chosen.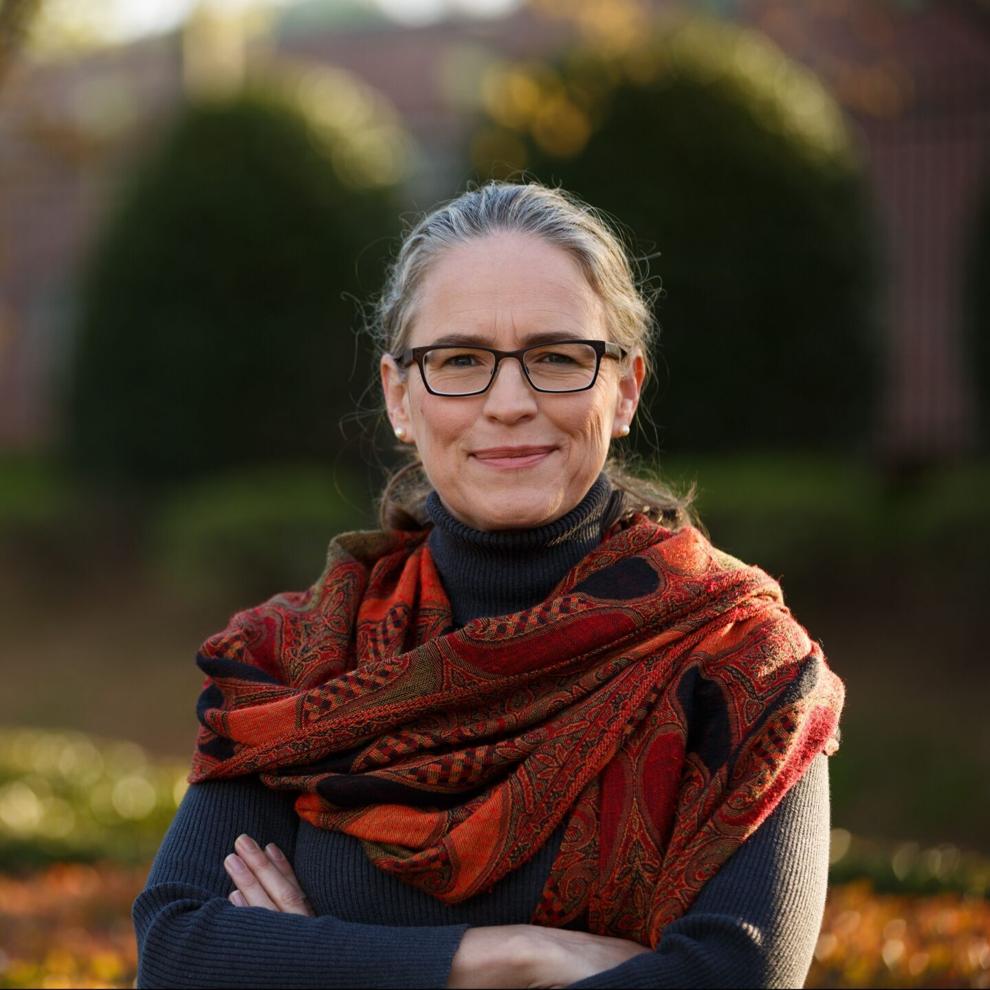 The Senate map leaves Bourdeaux's district Democratic and attempts to reclaim McBath's 6th District for Republicans. The map draws the 6th in such a way it "spells retirement for any Democratic incumbent who would want to run for it," Shepherd said. "By taking out DeKalb and shifting the 6th District north into Forsyth County that will make the 6th District Republican until the next redistricting happens in 2031."
Under the Senate map, Shepherd sees McBath running for the 7th Congressional District or perhaps striking a deal with Bourdeaux and one of them running for a statewide office.
Meanwhile, Republicans running for the 6th have their own calculations to make. Moving the district into Forsyth presents an opportunity for Republican Rich McCormick, who lost to Bordeaux in 2020. Shepherd said he could see McCormick, believed to have a war chest in the millions, entering the 6th Republican primary, which already has such candidates as Jake Evans, former chair of the state ethics commission; Suzi Voyles, president of the Eagle Forum's Georgia chapter; former state Rep. Meagan Hanson; and Eric Welsh, a retired U.S. Army colonel and former Coca-Cola executive.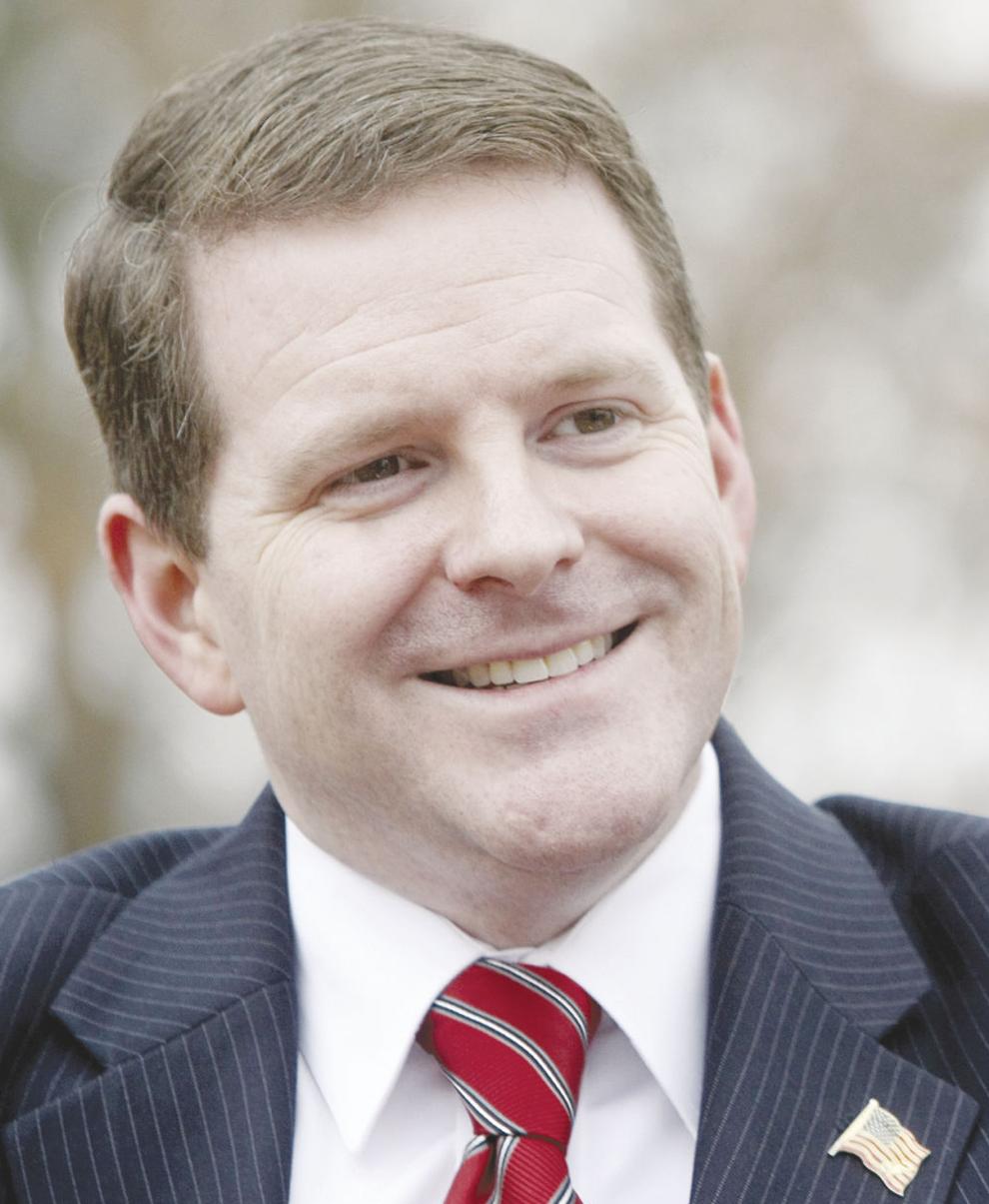 McCormick would have an advantage with the Forsyth voters who already voted for him in his race against Bordeaux, said Shepherd, who disclosed he has endorsed Evans in the race.
"Also during the Trump rally on Saturday, both he and Jake Evans got shout-outs from Donald Trump," Shepherd said. "It's going to be interesting to see how things shake up."
The 6th District is famous for sending former House Speaker Newt Gingrich to Congress in 1978. The district was later represented by Republican Johnny Isakson before he was elected to the U.S. Senate in 2004.
Shepherd said while Cobb residents like to think of the 6th as theirs, it used to be far west Georgia.
"Remember, Newt was elected originally to Congress being a resident of west Georgia and teaching at West Georgia College. So they moved the 6th District to the suburbs, Newt moved to the suburbs and only narrowly won his 1992 election, because most of the people in the 6th district had never heard of him. Certainly he had never represented them. So he was the incumbent, but as far as the voters were concerned he was someone brand new.
"One thing's for sure under that map, the 6th District is a solid Republican district," Shepherd said.
State Rep. David Wilkerson, D-Powder Springs, said he hasn't yet seen any of the data on the proposed map, such as demographics, but whatever the case, never count McBath out.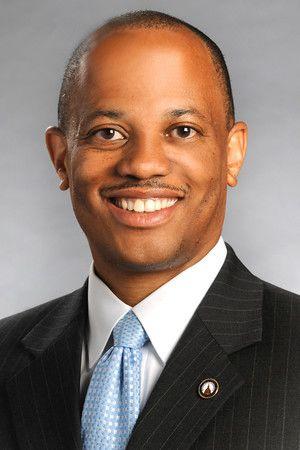 "She won that seat, and a lot of people counted her out in the first place, and 2) the demographics in the metro area are changing so much that you can't just look at what you consider a Republican county anymore because now people are voting differently."
Wilkerson said it's much too early to begin discussing looking at other options.
"I'm sure the congresswoman will wait until the final maps are out to decide what to do, but I mean, she's already proven she's done a good job up in D.C., and that's what people want. Even with (Sen. Raphael Warnock), I think he's done such a good job that people are just looking at what they are doing. So it's kind of early to speculate on that."
Wilkerson said the way it historically works is the Senate comes up with the state Senate map and the House agrees to it. And the House come up with its map and the Senate agrees to it. The congressional map can start in either chamber. For all he knows, the House Republicans have their own congressional map version.
"It's interesting they put it out so early," Wilkerson said. "The fact that this one is (Lt. Gov.) Geoff Duncan's map, you have to take it for what it's worth. The governor made his announcement for the $1,000 for law enforcement yesterday, and it was the governor and Speaker (David) Ralston. They didn't even mention the lieutenant governor. So it's way early to start speculating on anything."
Meanwhile, Dave Wasserman, a senior editor at The Cook Political Report and self-described map and data nerd, described the proposed map as "a weak gerrymander" on Twitter, saying he'd be surprised if it ended up being the official map.
"Under this plan, McBath's #GA06 would shift from Biden +11 to Trump +6 - a big shift! And probably enough to oust her in 2022," Wasserman wrote. "But at the rate the northern ATL suburbs are moving left, it could easily fall back into Dem hands in a few years."
---
ISAKSON'S ADVICE: Monday's luncheon honoring former Sen. Johnny Isakson was an afternoon ripe with reminisces. Synovus exec and former Cobb Chamber bigwig Kessel Stelling, the leadoff speaker, recalled a time some decades ago when he got nicked by the pages of this paper.
"In the late 90s, our local Marietta paper had written an article or editorial criticizing some of the work that I and others had done on behalf of our SPLOST campaign for our school system," Stelling recalled.
(Stelling was referring to an early iteration of Cobb's 1% sales tax to fund school capital improvements, or Ed-SPLOST.)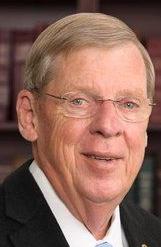 "It was the first time for me to be barbecued in a local newspaper. I was deeply offended and wrote, I thought, a riveting four-page letter to the editor, rebutting point by point everything in the article—and then took a few shots of my own in my closing paragraph," Stelling said.
(Mr. Stelling, you were neither the first nor last.)
"Johnny came by my office that day on Johnson Ferry Road. I showed him the letter before I was going to mail it. He read it and smiled and said, 'It's a great letter. Bet it makes you feel a lot better about yourself to have gotten this off your chest.' And I said, 'Yes sir.'
"He then said, 'Don't be an idiot. Put the letter in your desk drawer and don't mail it — just pull it out every now and then. It'll make you feel better.' And some of the best letters that he had ever written were in a file in his desk, never mailed," Stelling added.
Around Town always welcomes the opinions of our readers. But we also don't hesitate to commend the restraint of those like Kessel Stelling.
---
CANDIDATE ANNOUNCEMENTS: An assistant district attorney in the Cobb DA's office is running for the seat being vacated by Cobb Superior Court Judge Rob Flournoy.
ADA Gerald Moore, who served a four-year term as a full-time magistrate court judge, announced his plans to run last week. During his term as a magistrate, which lasted from 2016-2020, he also sat as an assisting Superior Court judge.
Moore also works with the North Georgia Elder Abuse Task Force "to educate and protect Cobb's elderly community," his campaign said.
A widower since 2019, Moore is a father of two teenage boys.
"I've lived in Cobb County for over 20 years. During my time here, I've built family and community and have dedicated my life to serving and protecting my neighbors," said Moore. "I believe the people of this county deserve to be treated fairly and with respect while feeling safe. If I'm elected Superior Court judge, my goal is to see that reflected in my courtroom." 
Taneesha Marshall is also running for the open seat, the MDJ previously reported. 
The election is May 24, 2022.
---