WHILE MOST in metro Atlanta are eyeing countywide referendums on a transit tax, Cobb's been given a second option. Winding its way through the past session of the Georgia General Assembly, HB 930 was amended to give Cobb the alternative of carving out a district where the 1 percent sales tax would be levied and spent. That move was based on legislator concerns that the desire to pay for and/or use public transit is geographic in Cobb, ranging from Smyrna and the Cumberland area where a higher density of residents and workers moves the interest needle up to west Cobb, where many consider transit a four-letter word.
Cobb consumers currently pay 6 cents on the dollar sales tax. Four of that is Georgia state tax, the other two were generously granted by Cobb voters and go to local schools and local governments. The legislation signed by Gov. Nathan Deal gives metro Atlantans the opportunity to assess themselves yet another penny tax to fund public transit projects.
A consequence of levying this tax in a special district is the "unleveling" of the cost of consumer goods within Cobb's borders. A florist in Marietta, for example, could be charging 6 percent sales tax while a florist in Smyrna would be required to levy a 7 percent tax. The added 1 percent on a dozen long-stemmed roses might only be a buck or two, but in a tough, competitive sales environment, retailers look for every edge. Apply that tax to bigger ticket items, say electronics or jewelry where margins are often razor-thin, and it can become even more difficult to outdo a competitor with a 1-percent advantage.
Compliance and monitoring is another matter. Someone will need to keep tabs on who's charging 6 and who's charging 7.
---
SPEAKING OF TRANSIT, residents of Powder Springs in southwest Cobb last week showed at least some appetite for improved transit in Cobb County.
More than 60 residents attended a town hall meeting held by the city at American Legion Post 294 last Thursday that featured the first look at the city's budget for the next fiscal year. Preceding the budget presentation was a presentation by Cobb Government officials on the future of transit in the county.
Using handheld devices to survey the crowd, Eric Meyer, planning division manager for Cobb County DOT, took a poll on what the county should do about transit. The takeaway was more than half of those in the room said "Go Big" on transit.
A. Eliminate — 10 percent
B. 20% Service Reduction — 0 percent
C. Stay the Course — 12 percent
D. 20% Service Increase — 22 percent
The "Go Big" results are typical of what Meyer said he has found elsewhere as he takes his dog-and-pony transit show on the road.
As previously reported in AT, members of the Kiwanis Club of Marietta back in March returned a 54 percent "Go Big" response with 14 percent requesting the service increase, 19 percent responding the county should stay the course, and just 7 and 5 percent calling for the service reduction and outright elimination of transit.
Of Marietta Rotary Club members, 42 percent of the respondents replied "Go Big," while the Smyrna Kiwanis Club had 82 percent of its members in attendance respond in kind.
---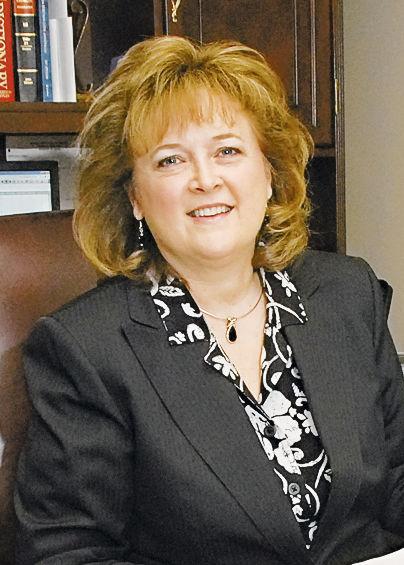 EDITORIAL UPDATE: Sunday's MDJ editorial, "Does Cobb have a taste for transit?" suggested some non-binding questions on this November's ballot could go a long way in supplanting an expensive third-party countywide survey. Cobb Board of Elections Director Janine Eveler, however, said the county hasn't the authority to place questions on the general election ballot. Parties can do it for the primaries and Mayor Steve Tumlin polled Marietta residents on term limits a few elections ago. But Eveler said the county can't do it. A second opinion was sought and, sure enough, it seems Cobb County lacks the license to use the ballot box to take the public pulse.
Here's Senior Associate County Attorney Nancy Gallagher's response to AT's query: "The County would not be permitted to place a question to the public in the nature of a straw poll on the election ballot. Counties are restricted to only those powers specifically conferred by the Constitution and the General Assembly, which do not include straw polls. Likewise, the Transit legislation itself, HB 930, does not confer any such authorization."
Using elections to poll the citizens could be a valuable tool — not only today on the transit issue, but in the future for many other issues. County leaders should look in to how this can be accomplished. If the mayor can do it, the county chairman should be able to also.
---
MIDDLE GEORGIANS TO VOTE ON TRANSPORTATION TAX: While Cobb works toward a sales tax referendum in November of 2019 for transit, other Georgians will be voting on a proposed sales tax for transportation on the May 22 ballot. If voters approve, collections begin this fall. The region includes: Macon-Bibb, Houston, Monroe, Jones, Crawford, Putnam, Twiggs, Peach, Baldwin, Wilkinson and Pulaski counties. A major difference is HB 930 focuses exclusively on transit – rail, buses, dedicated lanes, etc. — while the middle Georgia T-SPLOST collects funds for road construction and transit.
---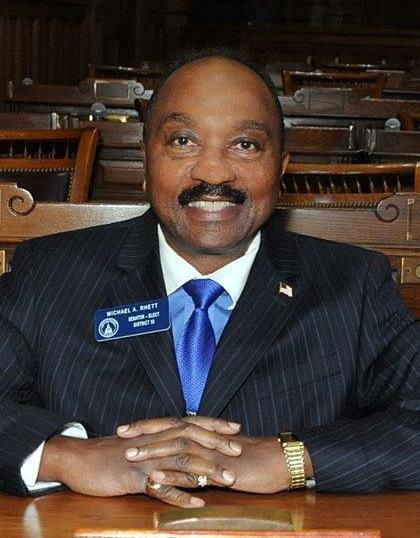 CELEBRATING GOOD TIMES: Democratic State Sen. Michael "Doc" Rhett has a couple of reasons to celebrate. He announced earlier this month that a bill he sponsored in 2017 came to fruition when Gov. Deal signed the state budget. In the document was an increase in the allowance for nursing home residents' personal items.
"It was a blessing," Rhett said. "After passing my bill a year ago, I had to work with the governor's office and lobbyists so that funding would be put into the budget."
Rhett explained that the change increases from $25 a month to $65 a month nursing home residents' Medicaid allowance for personal items such as toiletries.
To mark the achievement, a combination celebration/press conference will be held at 2 p.m. Thursday at Signature Healthcare, 26 Tower Rd. The public is invited.
The second event that has Sen. Rhett whistling a happy tune is his successful mend after knee replacement surgery May 2. He replaced the other knee a year ago. Both procedures went well. He told Around Town he is back in the garden tending to his roses and sent a photo to prove it.
---
APPOINTMENT: Sen. Kay Kirkpatrick, R-east Cobb, has been appointed to serve on the Senate School Safety Study Committee by Lt. Gov. Casey Cagle. The Senate School Safety Study Committee was created through Senate Resolution 935 during the 2018 Legislative Session. Members of the study committee will meet with parents, teachers and students across the state to prepare schools on how to respond in cases of emergency.
RECENT PRIMARY ENDORSEMENTS:
— The National Association of Home Builders endorsed U.S. Rep. Barry Loudermilk, R-Cassville, in the May 22 Georgia Republican primary. Loudermilk is unopposed in the primary.
— Cobb County Republicans Kirkpatrick, state Rep. John Carson, former First Vice-Chairman of the Georgia Republican Party Michael McNeely, former District Director for Congressman Loudermilk Caric Martin and former Cobb Republican Party Chairman Scott Johnson announced they are endorsing DeAnna Harris, Republican candidate for State House District 41, for the May 22nd primary.
— Cobb School Board Chair Brad Wheeler, who represents the District 36 voters, has endorsed Republican Ginny Ehrhart for state House District 36.
— Cobb Commissioner JoAnn Birrell sends word she's been endorsed by former Attorney General Sam Olens, state Rep. Bert Reeves, R-Marietta; District Attorney Vic Reynolds, Solicitor General Barry Morgan, Mayors Tommy Allegood, Steve Tumlin, Derek Easterling and Max Bacon, and former Chief Deputy Sheriff Lynda Coker.
---
LUNCHEON FRIDAY: Cobb County Republican Women's Club will have as its speaker Mike Daugherty, author of the "The Devil Inside the Beltway." Daugherty, CEO of cancer testing laboratory LabMD, has spent most of the last decade defending his company against charges that it had deficient cybersecurity practices. The early years of his entering and fighting Washington, DC, are recorded in the book.
The CCRWC luncheon begins at 11:30 a.m. Friday at the Hilton Atlanta/Marietta Hotel & Conference Center, 500 Powder Springs Street Southwest, Marietta. To make a reservation, email rsvp@ccrwc.org.