You can't reopen what you never closed.
State Sen. Lindsey Tippins, R-west Cobb, used that argument in rising to Gov. Brian Kemp's defense on Friday.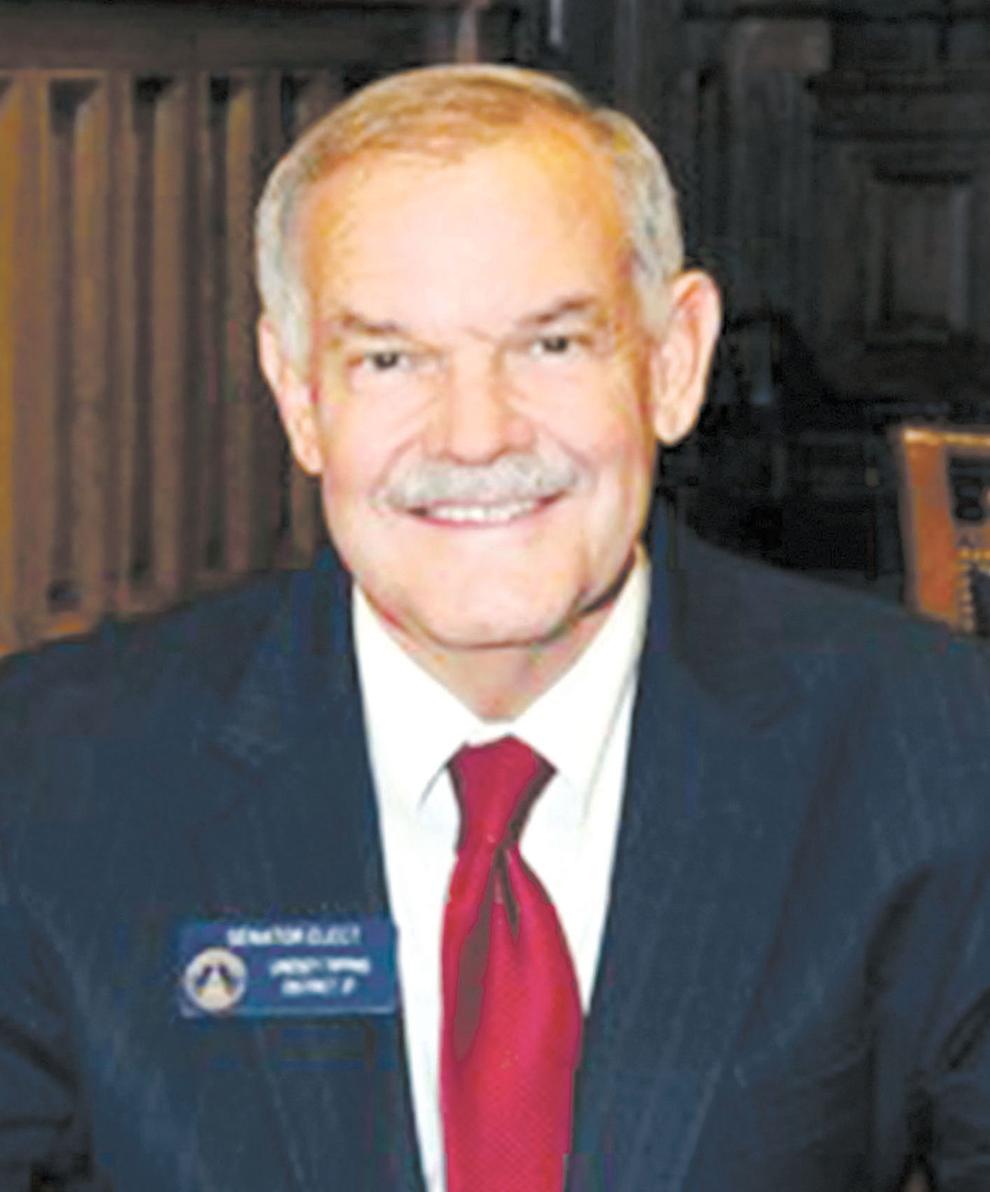 Kemp has been ridiculed by national media and others for his executive order which allowed certain businesses like hair salons to reopen this week.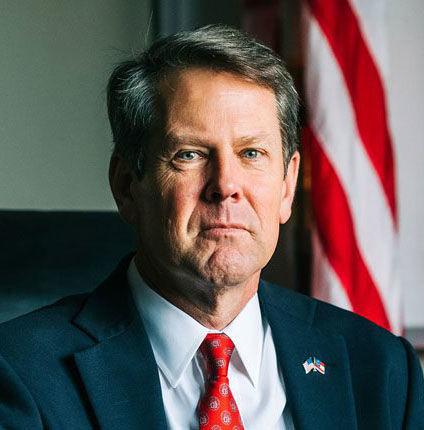 Tippins said he's heard the argument 30 times by now. Folks ask why Kemp is allowing tattoo parlors and bowling alleys to reopen before retail stores.
Even his wife asked him the question.
"She asked, 'Why was Belk closed?'" the senator said.
Tippins, who had read the governor's order, said he didn't believe the order closed Belk, but just to be sure, he called the governor's staff to confirm the question. The answer: The executive order of April 3 didn't close retail stores like Belk. Belk closed on its own accord.
"He cannot reopen Belk because he didn't close Belk. The only businesses that the state had to close were those 20 categories of business, of which 18 of them will be open Monday morning if the owners so choose, and you'll only have two that are still closed: bars and nightclubs," Tippins said.
The logic in opening those smaller businesses is that small businesses by and large don't have the capitalization some bigger businesses have.
As a businessman, Tippins said Kemp understands the implications of going from an unemployment rate of 3.9% to over 21% in a month.
"When you have that part of the people out of work — that is not a situation that is sustainable. This is not a conversation of health versus jobs because the health issue is going to be a health issue. You've got just as much of a health issue going out to the grocery store as you do going to work, and is it a risk we're going assume? We're going to have to determine are we going to wear a face mask every time we go out? Or do we trust the government to say 'You've got to stay at home until we have a completely safe environment'? We have never had a completely safe environment."
Bear in mind, Tippins said, the reason Kemp issued the order to begin with was to flatten the curve of demand on the state's health system to allow it to build the capacity to take care of the influx of cases. It was not a matter of closing everything down until, for instance, every Georgian could be tested, as no one knew how soon testing would be available. It was to buy time. And Tippins said Kemp's plan worked. He said Georgia now has about three times the medical capacity than that which is currently being utilized.
"So really his objective to build that capacity is either in place or it's very, very close to coming to fruition within another week or two. We don't have the demand right now."
Tippins said he wanted to make it clear that COVID-19 is more contagious than the typical flu based on everything he's read.
"But flu kills a lot of people every year that we don't even hear a peep about. All that being said, the virus is something we're going to have to live with. We're going to have to be able to manage our affairs and everybody is going to have to operate more safely in terms of contagion."
The United States is not a risk-free environment, he said.
"We're not in a nanny state where you dictate every action people take and where it's the government's responsibility to do everything, so we just need to clearly understand what the governor has and has not done, and I think he's catching undeserved grief over actions that he really did not take. I just wish people would completely read the executive order of 4/3."
---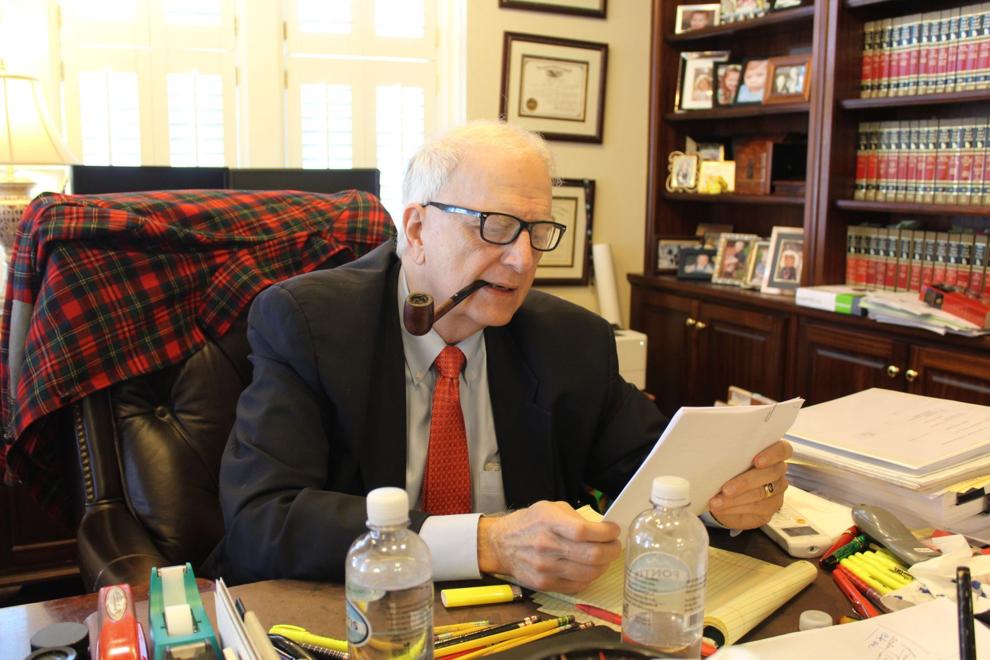 HEARING THAT former Gov. Roy Barnes had made an endorsement in the Cobb County sheriff's race, Around Town rang him up to see how the Govna was fairing in the pandemic. 
"Well, I come to the office, but I'm here by myself, and I lock the front door. You know, I've got all my files in here and I can work. But I'm ready for this to be over. I'm used to picking up my satchel, getting in my pickup truck and driving to the courthouse every day. I'm having withdrawals."
Earlier this week, Gov. Kemp made the decision to allow certain businesses closed due to the pandemic to reopen. After making that announcement, Marietta Mayor Steve Tumlin said his personal calendar involved getting a haircut and workout on Friday when those establishments reopened, and eating breakfast, lunch and dinner at Marietta restaurants on Monday when Kemp allowed restaurants to begin dine-in service again.
Would Barnes be following a similar routine? Not for a while, he said.
"I'm in that group — and so is Thunder — that's at risk, and I'm not opening back up until we have a better idea of what to do," Barnes said, noting that would likely be a month to six weeks.
That doesn't mean he isn't able to work. He had several Zoom hearings Tuesday where the judge was in Tennessee, one of the lawyers was in Alabama and he was at his Marietta office.
"(The judge) went on the bench, he had his robe on, and we argued the case before him, and he made the decision, so we're still working. A month ago I didn't even know what Zoom was, now I've become its best friend."
But how will Barnes get his ears lowered?
"Well, I don't have much to cut and Marie (his wife) can trim around it. I'm going to be very cautious," he said.
"Be very careful. You know, I love history and if you study the Spanish flu, what happened in the Spanish flu is that they opened up too quickly, and the second wave that came back in the fall was more deadly than the first wave, and I think history teaches you things. And I understand it's difficult for business and everything else. It's even affected farming. I still raise cows. We were supposed to have a sale last Saturday and we did it all online, the whole sale all online."
Barnes isn't even risking having his grandchildren over.
"We do Facetime with them. On Easter we went by and drove in the front yard and waved at everybody. All of that stuff. I am being very careful and when I leave here I go directly home, but if I have to go somewhere like to the bank yesterday, I put on a mask and gloves, and I go through the drive-in."
As for his endorsement in the sheriff's race, Barnes first had nice things to say about Sheriff Neil Warren and his wife Penny.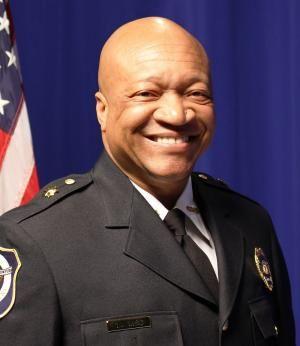 "I'm very fond of Neil Warren and particularly his wife who I think is a saint on the face of the earth. But I'm a Democrat and I think that Craig Owens is the best candidate in the Democratic primary, and I'm going to vote for him, I'm going to be for him, and I'm going to be for him in all of the election."
Owens is one of three Democrats running in the primary, along with Gregory Gilstrap and Jimmy Herndon, for a chance to face Warren in the general election.
AT couldn't recall Barnes endorsing Warren's opponent in previous elections. Why now?
"When Neil did not have Democratic opposition or if I considered the Democrat to be less qualified, I have supported and contributed to Neil, and I am very fond of him 'cause I've known him forever, but I think the county is turning Democratic and I think Craig Owens is an exceptional candidate," Barnes said.
Owens is campaigning on a promise to bring "truth, trust and transparency" to the sheriff's office and said he hopes to make Barnes and all Cobb residents proud.
"As a longtime Cobb County resident, I am humbled to have the support of one of our most prominent and engaged citizens in Roy Barnes," Owens said. "As a Democrat, I am honored to have the endorsement of the last Democrat to serve as governor and one who has worked tirelessly to get Democrats elected across the state."
---
A MARK, A YEN, A BUCK OR A POUND: On Tuesday, Cobb commissioners are scheduled to vote on whether to make $1 million available to county nonprofits.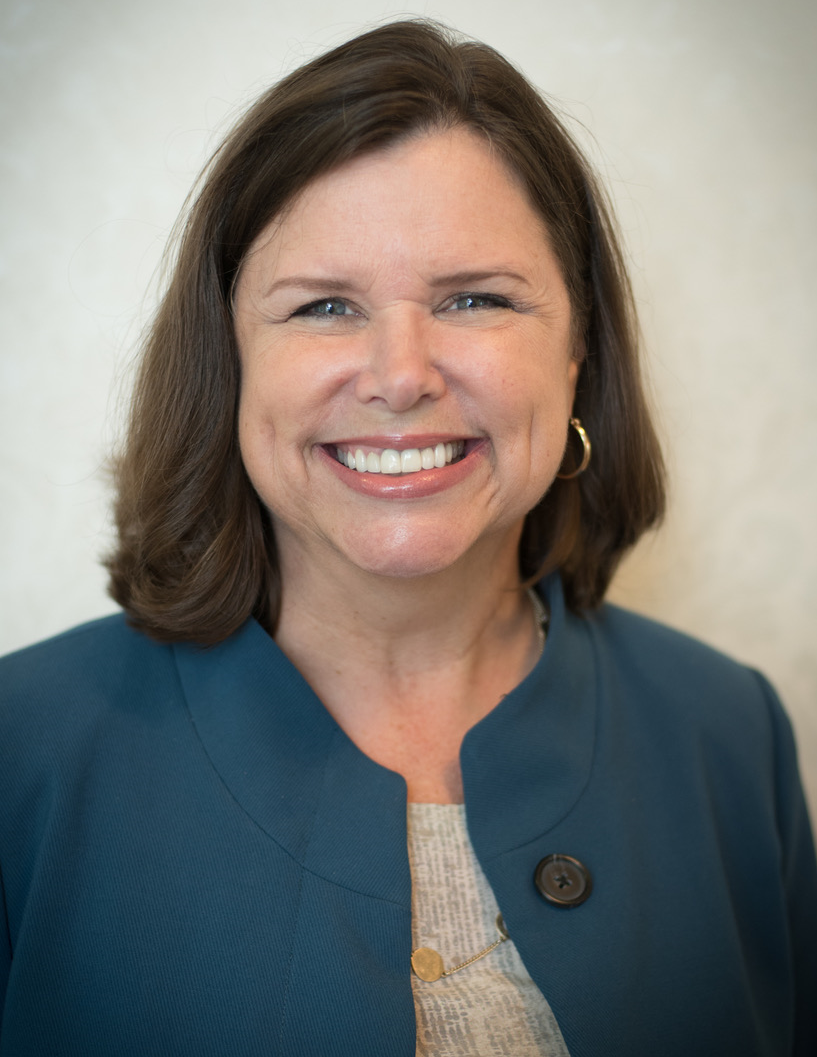 Shari Martin, the head of the Cobb Community Foundation, told the MDJ earlier this week that nonprofits have been inundated with requests for food ever since a statewide lockdown sent more than a million people to the Georgia Department of Labor to claim unemployment benefits.
The money, she said, would be used only to reimburse nonprofits for their purchase of food or supplies used in the storage or distribution of food, such as refrigerated trucks.
At least one Cobb commissioner is skeptical.
"Personally, I think this is just a way to get the county to be funding nonprofits again," said west Cobb Commissioner Keli Gambrill. "It's not necessarily for everything that they said it was."
Gambrill said there has been no shortage of giving during the crisis, citing Freedom Church, which collected $1.6 million in donations to forgive medical debt recently.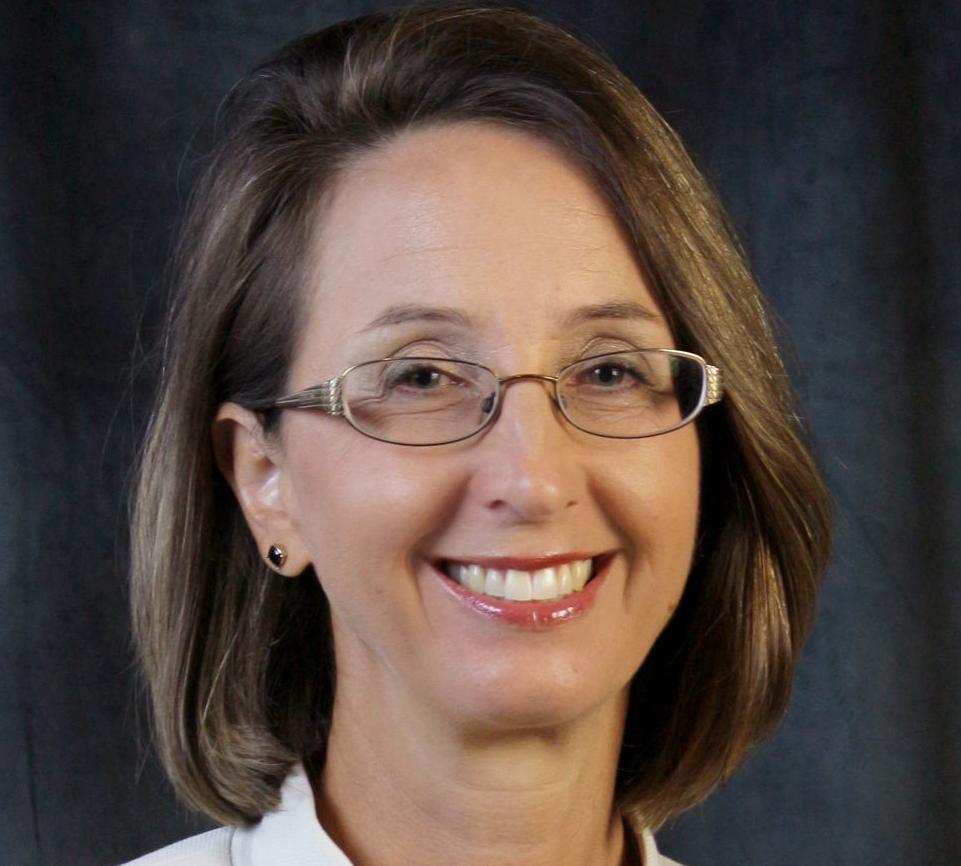 "So why isn't the Cobb Community Foundation raising money like everybody else is?" Gambrill asked.
The $2.2 trillion stimulus bill Congress passed at the end of March, the CARES Act, made billions available to small businesses to help keep them afloat in these early stages of state-imposed lockdowns.
But it also made money available to nonprofits, Gambrill said.
If (the foundation) didn't put in an application the day that opened, why not? Gambrill asks.
AT asked Martin about Gambrill's concerns. Following is her response:
"As you all reported, we opened our Cobb COVID-19 Community Response Fund on March 16 and have raised $225,000 to date. We have distributed $30,000 in grants and will be announcing more next week.
"While the PPP loans that we and others have applied for will be forgiven if used for payroll and a few other things, they will not be forgiven if used for food. The request on Tuesday is strictly for the purchase of food and payment of expenses associated with its procurement, storage and distribution. It is not to cover anyone's operating expenses.
"The number of people seeking help from nonprofit food providers right now is over 3 1/2 times the norm. Over 1 million unemployment claims have been filed in the past four weeks in Georgia, 30X the norm, and most of the people whose jobs were impacted by the COVID-19 crisis were in lower paying jobs to start with. The need for food is truly unimaginable, but it is also undeniable."