Saturday will be "the most extraordinary convention ever hosted in the history of the Cobb County Republican Party," says Cobb GOP Chairman Jason Shepherd.
That's because despite the pandemic, he said they must elect delegates and alternates.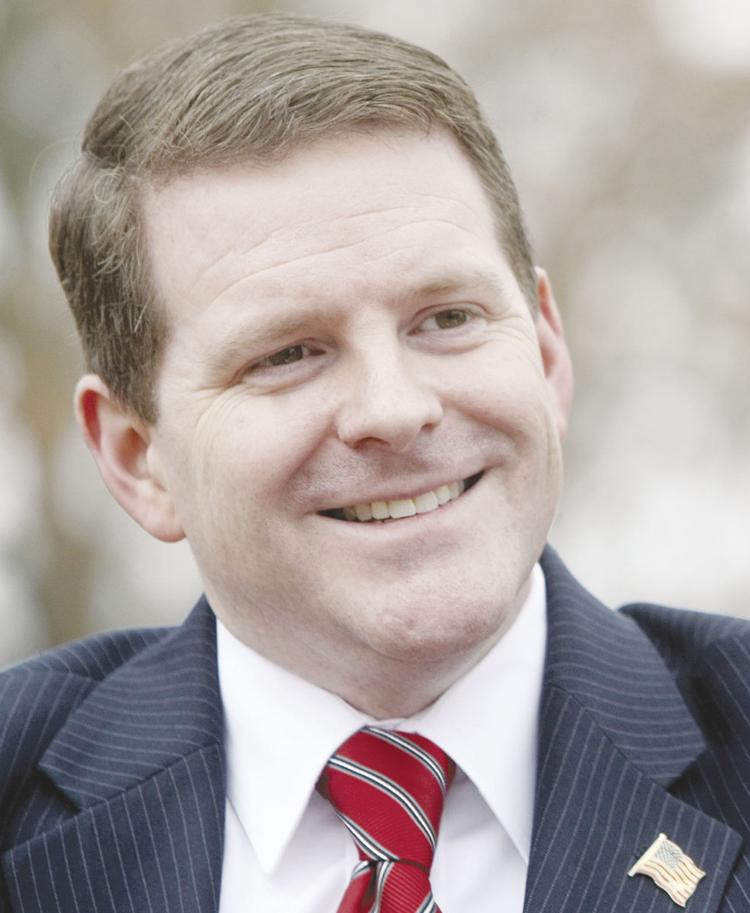 The Cobb GOP was planning to hold the event at NorthStar Church, but was told Tuesday they couldn't, so it has been moved to the GOP's Marietta headquarters.
Shepherd said the party is actively discouraging attendance, not only for member's safety, but the safety of families and loved ones.
"As such, our goal is to only elect delegates and alternates to the congressional district and state conventions. We will need only a minimal number of delegates to do that, and we will be working to get the lists out to you later this week," he said in an email.
Shepherd reminded the party faithful they are not required to attend the Cobb GOP Convention to be a part of the proposed slate of delegates and alternates to the district and state conventions.
"Not attending will not count against you for future consideration. Your safety and well being is our #1 PRIORITY!" he said.
For those who do plan on attending, remember to:
Avoid handshaking or hugging.
Bring and use hand sanitizing gel or wipes.
Try to sit at least 6 feet from other attendees
Do not attend if you are feeling ill or have a dry cough, fever, shortness of breath, or have been in contact with anyone diagnosed with COVID-19 in the past two weeks.
The convention process is the only mechanism the Republican Party has to elect delegates and alternates to the Republican National Convention, Shepherd explained.
In February, all Republican voters were invited to attend precinct caucus meetings where voters from all over Cobb elected delegates to represent their voting precinct at Saturday's county convention. On Saturday, those elected precinct delegates normally would vote to elect the delegates and alternates to the congressional district and state conventions, as well as hear speeches from candidates and elected officials, and pass resolutions and rule changes for the county party.
"This year, we will be forgoing speeches, and hopefully any resolutions and rules changes," he said.
The congressional district conventions will elect three delegates and three alternates to the Republican National Convention in Charlotte. The state convention in May at the Cobb Galleria will elect the remaining delegates and alternates to Charlotte as well as the national committeeman and committeewoman, the two individuals who, along with the state party chair, represent the state on the Republican National Committee.
"We are also looking at an over-$6,000 hit in revenue," he said. "Normally through delegate fees and vendors, we would bring in nearly $9,000. We will still have a lot of the expenses, most from last month's precinct caucuses, but we won't see the income we normally would. Here, we are like a lot of nonprofits which had to cancel events these last few days."
---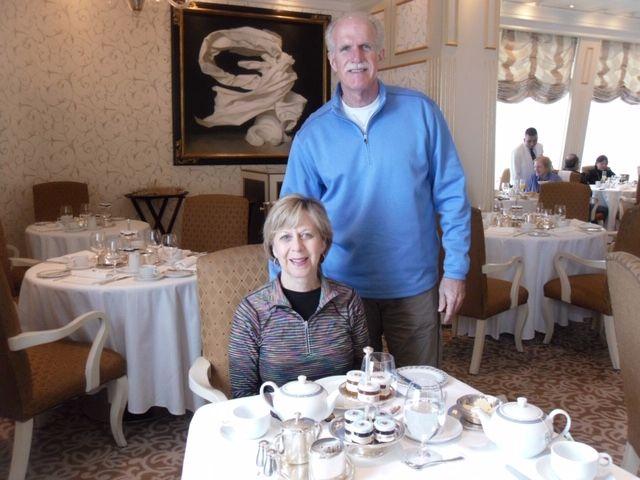 CIRCLING SOUTH AMERICA: As Cobb Countians hunker down in their homes to wait out the pandemic, former Cobb Chamber of Commerce Chairman Tony Britton and his wife Pam are stuck aboard a cruise ship off the west coast of Peru.
"Our trip should have ended this morning but the past 2 days we have been trying to find a port that would accept the ship," Britton said in an email.
The couple are aboard the Oceania Marina for a 20-day Buenos Aires-to-Lima trip, which departed Buenos Aires on Feb. 24.
Britton said they were denied entry to Peru and told to return to San Antonio, Chile.
"Eighteen hours later, Chile informed the ship that they would deny entry, and now we've turned around once again and are heading to the Panama Canal with hopes we can transit and find a country open to accept our ship."
To date they have not seen or heard any indications of the virus on board or at any port they've visited.
"Our ship's captain tells us it will be Wednesday before we reach the west side of the canal before we transit, if allowed. Anyway, our 20 day cruise looks to run 25 or 26 days or longer with lots of unknowns at this point," Britton said.
Britton said calls can be made off the ship from their cabin, but not into the ship.
"Thus far the 1,200 passengers on board are taking this pretty well. Fortunately everyone appears healthy."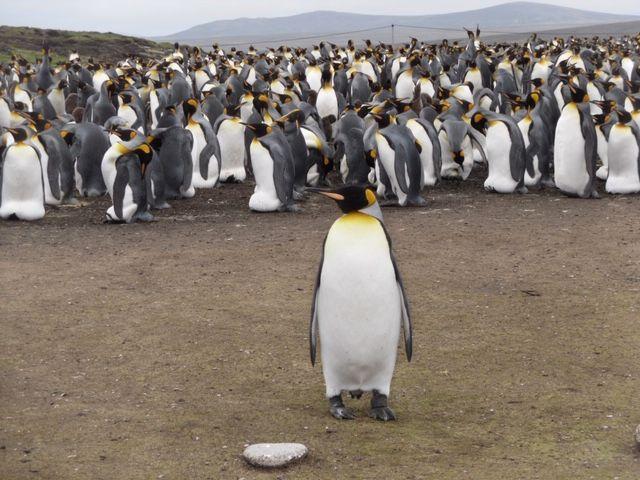 ---
RUNNING FOR WHAT? When publishing its list of candidates who are officially running for office, the Marietta Daily Journal unintentionally missed what will surely be the most closely watched election of this season: that of the Cobb County Soil and Water Conservation District.
Yes, tucked deep in the state's list of people running for office was our own county manager, Rob Hosack. He is an incumbent of the five-person body. Hosack explained the district's role and his interest in the position.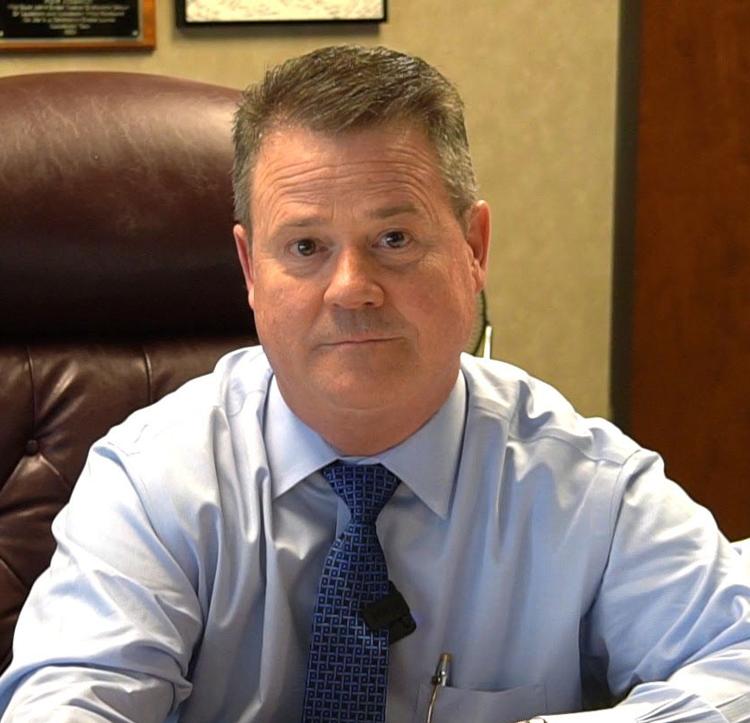 "It's kind of a thankless job, but I think it's an important job," Hosack said.
Hosack was the county's community development director until 2015, a position that required his attendance at the district's monthly meetings. He found their work interesting, and shortly after retiring from the county and entering the private sector that year, saw that a seat had opened. He decided to jump in.
"This is something I want to do, and I know a lot about it and I think I could do a good job at it," he recalls thinking.
The district has five members, three of them elected, Hosack said. The other two are appointed by the three elected members.
"Soil and water conservation districts are kind of attached to a bigger organization called the (Georgia) Soil and Water Conservation Commission ... basically with the charge to make sure we are protecting, you know, the state's soil and water resources," Hosack explained.
Part of their work is helping landowners figure out how to manage their land. For a long time, the focus was on agriculture.
Over the years, however, and especially in metro Atlanta, "it kinda more turned into making sure that we keep sediment out of the streams from development sites, and that's kinda how I got involved with it," he said. "Nobody else signed up to run mainly because it is a pretty obscure office," Hosack said. "But it's something I really have enjoyed doing and it's something I have knowledge about, so I was like, you know what, I think I'll do it again."
District members are nonpartisan and serve four-year terms, and Hosack has no challengers this year. So, despite his impending second retirement -- his last day as county manager is April 1 -- Hosack isn't going anywhere.
"Not at all, man, which is what I've been telling a lot of the folks I've been working with," he said. "I'm going to be around, man. I'll probably just go back to being a consultant like I was before."
He'll need to. Serving on the district is not the most lucrative gig.
"I think it pays like $20 bucks a meeting," Hosack said.
---
RANKED 39? Personal-finance website WalletHub has released a report on the "Most Aggressive States Against the Coronavirus," and Georgia falls closer to the bottom than the top.
Out of 51, (50 U.S. states and the District of Columbia), Georgia ranks 39th, making it one of the less aggressive states in the Union battling the virus. The company also ranked the Peach State at 46th in terms of prevention and containment.
"Many states have taken the CDC's advice and have legally enforced social distancing, to the point of banning large gatherings and mandating that restaurants and bars close in some cases. Other states have focused on laws ensuring greater funding for combating the pandemic or guaranteeing that treatment is covered by insurance. Some states have even taken hygiene into their own hands – for example, New York is manufacturing its own hand sanitizer to deal with shortages," WalletHub's report summary shows.
The list incorporates data set ranges from tested cases of COVID-19 per capita and state legislation on the pandemic to the uninsured population and share of the workforce in affected industries.
---
SARTORIAL SUGGESTION: Marietta attorney Justin O'Dell, made the following observation on his Facebook page:
"If anything positive can come from this virus, it would be the elimination of the necktie. They are unsanitary (doctors don't wear them). From someone who wears one everyday, can we all agree to just stop?" O'Dell inquired.