IF YOU THOUGHT the Great "Gender-neutral" Pronoun Debate of KSU had died down in Owl country, well, so much for wishful thinking.
It continues to broil, most recently by a student group accusing KSU of removing from its website documents that offer alternatives to students who don't want to be referred to as a he or a she (alternatives include they, ne, ve, ey, ze/hir, ze/ziror and xe), along with directions to where on campus the gender-neutral bathrooms are. Further, KSU's American Studies Student Organization says the university has removed the university logo from those pamphlets, as if to strip them of their Good Housekeeping Seal of Approval.
The story was first reported by the campus newspaper, The Sentinel, and has since made its way into the alternative press. KSU spokeswoman Tammy DeMel told AT she would look into the matter on Monday, and we had yet to hear back as of press time.
A subsequent check showed the pronoun pamphlet and restroom info had returned to the KSU website albeit without the KSU logo.
The pronoun pamphlets were among the topics raised in a March hearing by the House Appropriations Subcommittee on Higher Education as part of an inquiry into allegations that KSU was favoring leftist groups over conservative ones. The committee chair, state Rep. Earl Ehrhart, R-Powder Springs, inquired at the time if KSU had used state funds to print the chart of alternative pronouns and why it was being endorsed with KSU's logo.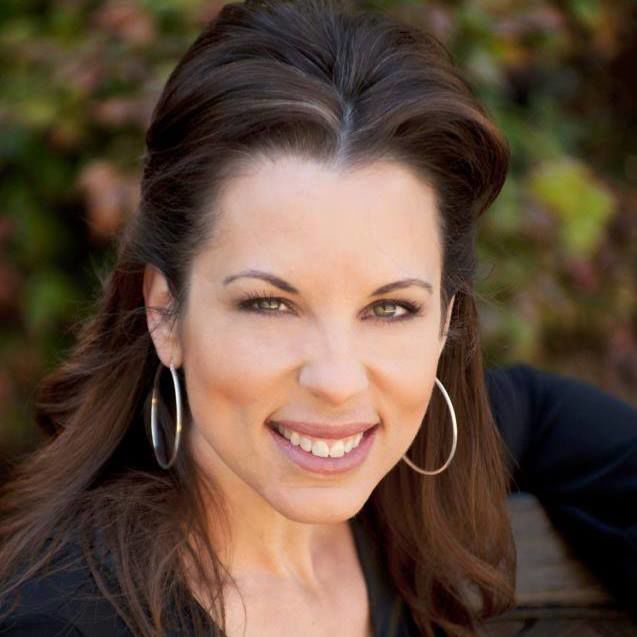 While Rep. Ehrhart is retiring at year's end, his wife, Republican Ginny Ehrhart, is running to replace him on Nov. 6. The topic shows marked differences between her and her opponent, Democrat Jen Slipakoff, an LGBTQ advocate with a child who is transgender.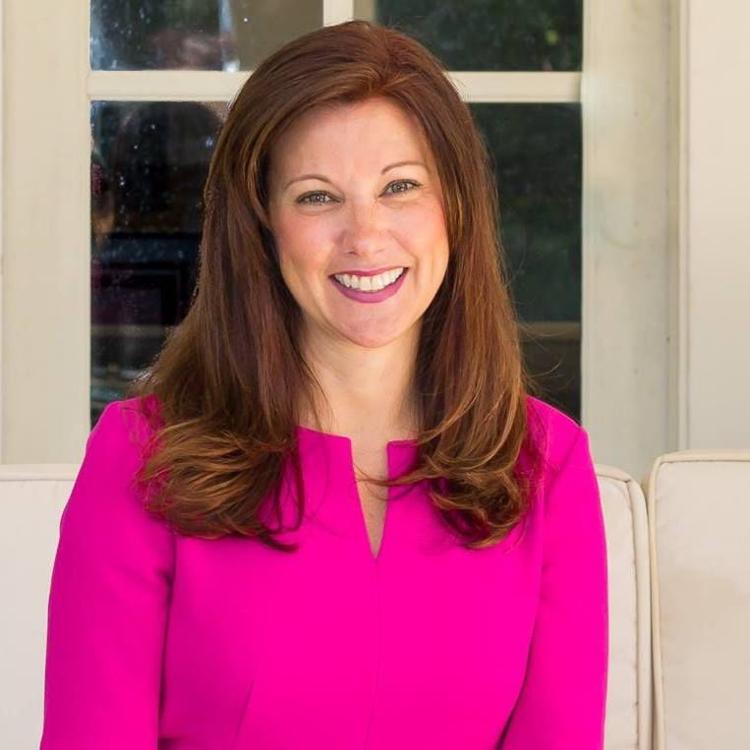 There are, Slipakoff maintains, two issues at play in l'affaire pamphlet.
"First is Earl Ehrhart's continued and blatant overreach of power. For someone that claims to be from the party of small government, he certainly seems to be elbow-deep in the administrative affairs of Kennesaw State University," Slipakoff said.
Secondly, Slipakoff continued, is the question of why KSU's LGBTQ resource website would remove information about the location of gender-neutral bathrooms.
"No one is being hurt by having access to this information," she said. "The emotional health of transgender and non-binary students can dramatically improve with access to appropriate facilities."
Slipakoff cited a Georgia State University study showing the rate of attempted suicide based on denial of access to appropriate facilities was as high as 60 percent.
"If there is a way to reduce this risk, then KSU needs to make those facilities easy to find. It's a small effort with a big impact," Slipakoff said. "I'd like to remind Earl and Ginny Ehrhart that their neighbors are diverse. West Cobb is diverse. While we may not all look the same, pray the same and love the same, we are no less valuable. Part of being a good representative is being willing to represent everyone."
Regarding restrooms, Ginny Ehrhart said she gives KSU's transgender students far more credit for common sense than Slipakoff does.
"Apparently, she believes that intelligent young adults who have been admitted to a fine university require a pamphlet to help them locate a single-stall bathroom. If I were them I would find such an assumption very insulting. This is college, not preschool. These students are perfectly capable of locating an appropriate bathroom and do not need a 'helicopter advocate' labeling them as 'emotionally unhealthy,'" Ginny Ehrhart said.
The Republican candidate agreed that all citizens are indeed valuable and worthy of respect.
"This does not mean certain individuals are entitled to special favors, rights and accommodations because they've been identified as 'victims' by leftist ideologues. Whether a person identifies as a man or a moose, he does not have the right to demand special treatment from his neighbors," Ginny Ehrhart said.
She cautioned Slipakoff not to refer to her collectively with her husband, something she said Slipakoff has been doing.
"Such a reference suggests the assumption that a woman walks lock-step with her husband. Most independent women would find that wholly inaccurate — and somewhat demeaning. This is not 'A Handmaid's Tale,' Mrs. Slipakoff. Going forward, I suggest you address me independently. After all, I am the Republican nominee, not my husband," Ginny Ehrhart said.
---
POLITICAL PLATTER: Wheeler High School's PTSA is hosting a candidate forum for the race between Republican Cobb school board member Scott Sweeney and Democrat challenger Charisse Davis from 6:30 to 7:30 p.m. Thursday at East Cobb Middle School. … The League of Women Voters of Marietta/Cobb is sponsoring a candidate forum from 7 to 9 p.m. Thursday at the Cobb County Government building. From 7 to 8 p.m., the forum will feature the races of State Sen. Jen Jordan, D-Buckhead, challenged by Republican Leah Aldridge; state Sen. Kay Kirkpatrick, R-east Cobb, challenged by Christine Triebsch; and state Sen. Lindsey Tippins, R-west Cobb, challenged by Democrat Andy Clark. From 8 to 9 p.m., the forum is devoted to the race of Commissioner JoAnn Birrell, who is being challenged by Democrat Caroline Holko. … U.S. Rep. Karen Handel, R-Roswell, and Geoff Duncan, Republican nominee for lieutenant governor, are the speakers at the Cobb GOP's Saturday breakfast. Doors open at 8 a.m. with the program from 8:30 to 10 a.m. at the Cobb GOP Headquarters, 799 Roswell Street, Marietta. … The Cobb NAACP is hosting a candidate forum from 7 to 9 p.m. Tuesday, Oct. 9, at the Cobb County Board of Commissioners meeting room.
… The Vinings Village Civic Club will host a candidate forum on Monday, Oct. 15, at the Cochise Club, 3795 Cochise Drive, Atlanta. All candidates have been invited to speak and will respond to written questions from the audience as submitted to the moderator. All are invited. For further information, contact blimardo@hotmail.com.
---
ENDORSEMENTS: Cobb County NAACP President Jeriene Bonner-Grimes is endorsing Republican DeAnna Harris, who is challenging state Rep. Michael Smith, D-Marietta.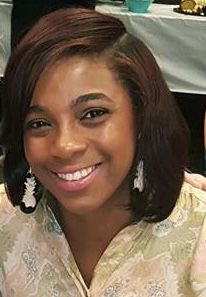 "I am proud to endorse DeAnna Harris for House District 41," Bonner-Grimes said. "She has the background and values that will serve any community well. I have watched how hard she has worked during this campaign and she will work just as hard for the citizens for District 41. We believe DeAnna will ensure the political, educational, social and economic equality for all Georgia's citizens."
---
JOHNNY ISAKSON: With all the headlines last week, it was easy to miss that Georgia's senior senator, Johnny Isakson, introduced new legislation and had some of his previously introduced bills head to the president's desk.
Last Tuesday, Sept. 25, the Senate unanimously passed Isakson's bipartisan legislation to reform the U.S. Peace Corps.
Also, Sept. 25, the Senate passed Isakson's legislation to increase veterans' disability benefits from the VA. This bill would increase the rates of VA disability compensation, dependency compensation for surviving children and spouses, as well as the clothing allowance for veterans, based on rising costs of living.
Last Friday, President Trump signed into law Isakson's legislation to ensure veterans continue to have access to critical programs at the U.S. Department of Veterans Affairs. The legislation continues many important programs, including veterans homelessness prevention, adaptive sports programs for disabled veterans and workforce training for injured service members.
Last Thursday, Isakson introduced legislation to combat Sudden Unexpected Infant Death and Sudden Unexplained Death in Childhood and strengthen existing efforts to understand these tragedies and improve prevention efforts.
Last week, the House approved Isakson's legislation to extend the life-saving food security programs managed under the "Feed the Future Initiative" for another five years. This legislation previously passed the Senate in June and is headed to the president's desk to be signed into law.
Also last week, Isakson introduced the "Preserving America's Battlefields Act" to ensure our nation's living memorials honoring those who fought for our freedoms are protected for current and future generations. This legislation would provide for the restoration of battlefield sites across the country, including the one in Chickamauga, helping transform them into historic tourism destinations.