The hot topic around town the past couple of weeks has been — you guessed it — the return to school for Marietta and Cobb students via remote learning.
The MDJ has been hearing from a lot of parents: phone calls, emails, comments left online beneath our stories and on our social media posts. There have been many questions, unsubstantiated statements and outright rumors being bandied about.
As a lot of this "info" is coming second-hand regarding Marietta schools' return, Around Town reached out to Superintendent Grant Rivera to set the record straight.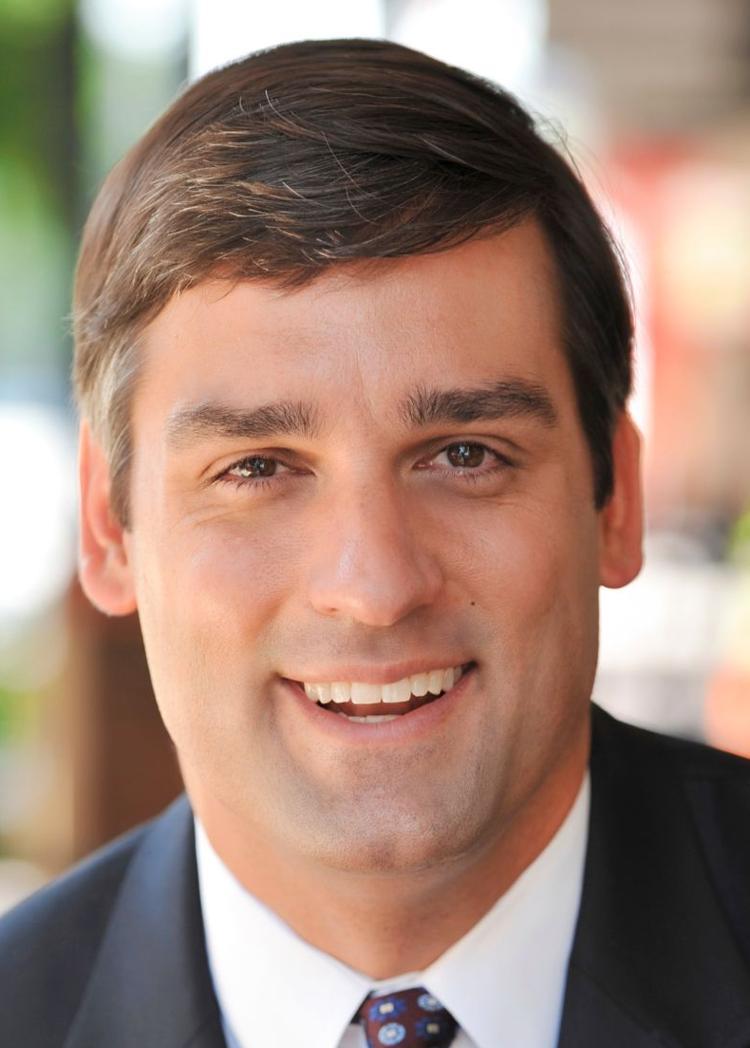 The superintendent was more than happy to respond and took time out of a busy day (in addition to preparing for the Aug. 4 start of virtual learning, Marietta High School's commencement was scheduled for Friday night) to address these questions, comments and rumors.
AT: What changed that prompted you to reverse course on allowing students to return to classroom?
The rumor: Cobb public health said they could no longer deliver the testing and tracing originally promised to ensure a safe return.
Rivera: Correct. I'll elaborate just a bit to add additional context: Our original return-to-school-plan was contingent on identification of students and staff who tested positive for COVID. Further, it was also dependent on the ability to contact trace so we could appropriately identify students or staff who were "close contacts" (within six feet for at least 15 minutes) 48 hours prior to an individual showing symptoms or receiving a positive test. I was informed Tuesday, July 14 (by CDPH) that test scheduling and subsequent results were delayed 13-17 days, thereby rendering contact tracing useless. I was also told at this same time that, given the aforementioned dynamics and timeline, that contact tracers would not be available from CDPH for MCS schools.
AT: What COVID-19 metrics are you monitoring?
The rumor: Positive rate number and spread rate number.
Rivera: Correct. In my conversations with CDPH and subsequent data reports provided by their epidemiologists, there are multiple data points (hospital data, EMA data, Georgia DPH data, just to provide a few) that both correlate and inform the conversation; however, the two most critical data points are the positivity rate and current designation for Cobb County and Marietta (depending on the model, may be categorized as "High Spread" or red in color).
AT: Have you been given any indication of what future COVID-19 spread will be in Georgia?
The rumor: Georgia is two to three weeks behind Florida and Texas.
Rivera: I continue to be concerned about the critical data points relative to COVID spread and the trajectory for Cobb County and Marietta; however, such numbers change by the day. I am not qualified to make predictions regarding future trends — would defer this question to CDPH.
The rumor: You really want to find a way to get K-2 back on campus first.
Rivera: As I stated during the July 17 BOE meeting, our potential reopening plan could include a staggered return to school (PK-2, then 3-5, then 6-8, then 9-12). We recognize and prioritize the increased academic and social-emotional needs of our youngest learners and will coordinate any such plan accordingly.
The rumor: Teachers aren't the issue and are ready to go back to the classroom. There is a pool of backup teachers ready to fill in where needed.
Rivera: I believe that our MCS staff want to be back with our students; I also believe that many have personal or medical concerns that cause them to have both apprehension and anxiety about returning to a school building or school bus where we can't guarantee social distancing.
As for a pool of back-up teachers, in June we started recruiting prospective certified teachers who were impacted by the hiring freeze and any reduction in positions in other districts. We have secured 20-25 teachers across all grade levels; however, this number would not be sufficient to cover teachers who do not return (due to COVID-related personal or health reasons) or those who have to be isolated or self-quarantined due to a positive COVID test, symptoms, or identification as a "close contact".
AT: Why are private schools going back along with some public?
The rumor: They don't have a choice. Can you explain?
Rivera: I don't make decisions for private schools; can't answer their rationale for returning or not returning to in-person learning.
AT: Why can't kids go back to the classroom, but sports are OK?
The rumors: There have been roughly 300 athletes and 25 coaches statewide who have tested positive.
That you would prefer GHSA would make the decision, but you don't think they will.
That it will come down to what each superintendent and board thinks is best and this will be another deeply divisive decision.
That right now metro supers are split in their thinking on the issue. Some view coaching and playing as a voluntary choice that should be left up to students/parents.
Rivera: This past week I was provided an update that the number was 300 student-athletes and 25 coaches.
As for your question about my preference, I do feel that GHSA should provide explicit directives to schools; however, given the pattern of GHSA and other agencies involved in providing such protocols to school districts, I expect discretion to be given to local school districts. I have concerns inconsistencies will result from such discretionary decisions in our region, and similarly, how this will negatively impact student-athletes, coaches, and our community.
Metro Atlanta superintendents are regularly collaborating on this and many other issues. While all would prefer a directive by the GHSA or a consensus among the region, it's reasonable to state that each superintendent, if given such authority, will make athletic-related decisions that he/she feel are best for their community.
AT: What has been parental response?
The rumor: Up to 85% of parents surveyed want kids back in the classroom. Is that true?
Rivera: Here are the numbers I have provided to the BOE at various intervals in this process.
June survey regarding a family's intentions should we return to in-person learning:
Total number of respondents — 2,148
Percentage of respondents who stated "Not at All Comfortable" with a return to in-person learning: 20%.
Percentage of respondents who stated "Slightly Comfortable" with a return to in-person learning: 16%.
Virtual learning registrations (students who enrolled in full-time virtual learning, during late June and early July, when they had a choice between in-person and virtual):
Total number of students opting for full-time virtual (K-12) — 2,223
Percentage of total MCS enrollment — 25.6%
---
DISTRICT 4 RUNOFF: A couple weeks ago, we said the race to represent south Cobb on the county's governing board was "heating up."
The top two vote-getters from the June 9 primary, Monique Sheffield and Shelia Edwards, are headed to a runoff Aug. 11. On Monday, the first day of early voting, Edwards slammed her opponent for accepting "tainted money."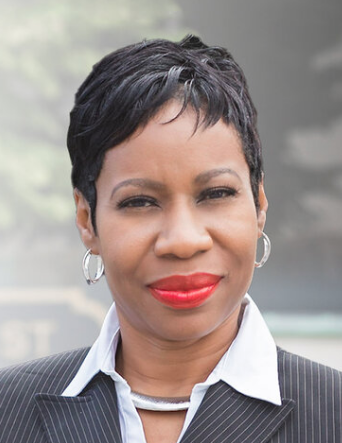 Edwards, a businesswoman and longtime community activist, made a name for herself when she fought off plans to place a waste transfer station in south Cobb several years ago.
The attorney representing the waste transfer station was Garvis Sams, a fixture of county zoning hearings. Sams' firm, Sams, Larkin and Huff, has donated to Sheffield's campaign.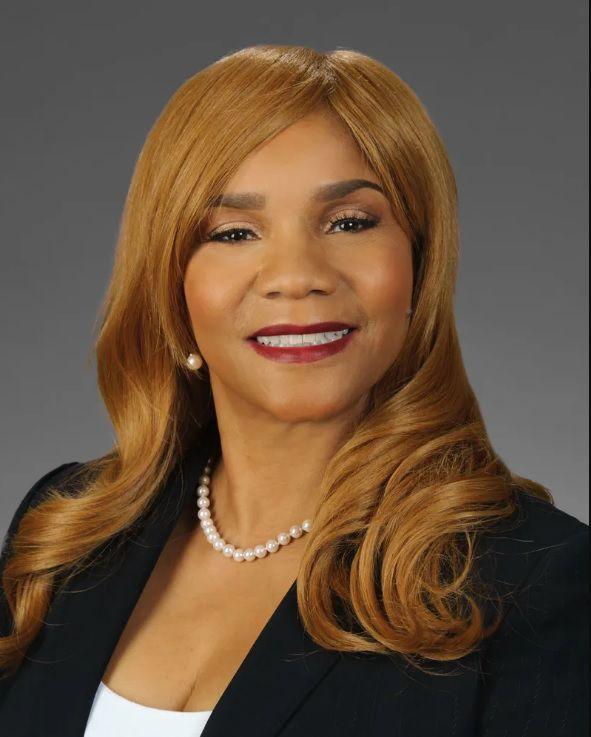 AT did not attend a Monday news conference organized by Edwards' campaign. A release sent after the event noted Edwards was joined by several area activists, including Ben Williams, SCLC president and donor to Edwards' campaign and Edwards' former campaign opponent Monica Delancy, a tenants' rights activist who has since endorsed the businesswoman.
"I know candidates in the past have returned donations received from controversial companies or unsavory figures and I am demanding that Monique Sheffield do the right thing and remove her tainted funds from this race," Edwards said in the release. "She should immediately donate the money to charity or an organization that fights environmental racism.
"Her acceptance of this money suggests that if she is elected, she will do the bidding of the waste company and not the work of the people of our community," Edwards continued. "I am also demanding that dubious parties cease in trying to influence the outcome of the race and allow the voters of our community to choose their next Commissioner. As Community Leaders, I ask you to join me in demanding that the funds, and the stench that comes with it, be removed from the race."
Sheffield did not respond to a request for comment.