A battle is coming next year, Cobb Sheriff Neil Warren warned the party faithful at the Cobb GOP's Independence Day BBQ bash.
"They have already targeted the sheriff. Now that's pretty bad when they're already wanting to take on the sheriff. So we need to get together."
Warren outlined what should be done.
"Ladies and gentlemen, the United States is the best country in the world and we cannot have a bunch of folks that do not believe in law and order and other issues that will take this country down. So we have got to stand up to these people."
Warren said he was proud of the work President Donald Trump was doing.
"We have got to stop these gangsters, dope dealers from coming across our border," Warren said. "We have got to secure that border. We have got to build that wall. We can no longer talk about it and go up to Washington and not do anything about it. We have got to stop it. We have got to stop bringing dope dealers, gang members coming across our borders and taking down our kids, our youth. They're passing on some of the most dangerous drugs that you can find."
Warren singled out U.S. Rep. Barry Loudermilk, R-Cassville, and former Cobb Sheriff Bill Hutson in his talk, thanking them for being fellow travelers.
"And he knows it's time that we cannot sit back and lay down and take it easy. So I've even brought him out of his retirement from the mountains," Warren said of Hutson. "He ... like me and a bunch of you folks are concerned about where this country is headed."
Warren said he favors immigration.
"But they need to come the right way. So one more time: Build that wall," he said.
"Build that wall!" the crowd shouted back.
"One more time. Build that wall," the sheriff said.
"Build that wall!" the crowd chanted.
"And the last time. Build that wall," Warren said.
"Build that wall!" they roared.
"God bless y'all," Warren said.
For the last four elections, Democrat Gregory Gilstrap has challenged and lost to Warren in the sheriff's race.
♦ In 2004, Warren beat him by 66%
♦ And in the 2016 election, by 56.22%.
Commenting on the 10-point gap Gilstrap closed between the 2004 and 2016 elections, state Rep. David Wilkerson, D-Powder Springs, chairman of the Cobb Legislative Delegation, said "I think a big part of it is the trending of the county being a Democratic county. That plus the name ID helped. Someone did briefly mention there would be a candidate. I definitely think it's going to be a very close race this time."
Wilkerson said he wasn't aware of any Democrat to have yet announced for sheriff, but stay tuned.
As for Warren's comment that they're coming for him, Wilkerson said, "Our sheriff has taken a lead on the tough policies regarding law enforcement when it comes to illegal immigration. He's going out of his way to attack fellow Republicans that are judges just because they may have belonged to a group that he didn't believe in. I don't think anybody is coming after the sheriff. I think it's just the sheriff has been very vocal on what his feelings are."
The question is, are those feelings compatible with Cobb County, Wilkerson said, answering that question by saying he doesn't believe they are.
"I get along with the sheriff, but I don't think his views on a lot of those extreme measures are compatible with Cobb in 2020, so I think it's going to make it a very competitive race."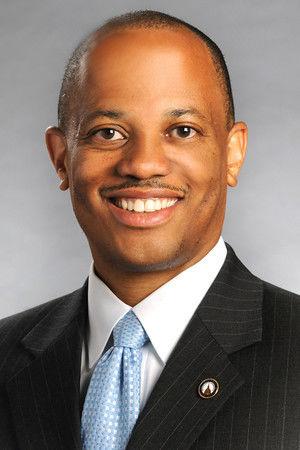 ---
ROADS & BRIDGES: At the same barbecue, state Sen. Brandon Beach, R-Alpharetta, who is vying for an opportunity to challenge U.S. Rep. Lucy McBath, D-Marietta, in next year's election, gave attendees a specific example of what he'd done for Cobb County.
Prior to serving in the Georgia Senate, Beach was on the Georgia Department of Transportation board.
"I was instrumental with Gov. Deal in getting the North by Northwest Corridor built. It has saved time on everybody's commute. It has been a huge success. Thirty miles of reversible lanes. We're going to continue to build more of those type projects," Beach said.
The senator also offered a commitment if elected to Congress.
"I will never, ever vote for a bill that sends billions of dollars to Afghanistan and the Middle East to build roads and bridges when we need to build roads and bridges here in America. I will make sure we keep that money here. I will help President Trump rebuild our infrastructure, rebuild our roads and bridges and get our country back in shape from an infrastructure standpoint. We will create jobs, we will secure the border and we will build infrastructure. That's what I'm known for."
---
ELECTION PLANNING: Last year's midterm elections broke early voting records in Cobb County, and Cobb Elections Director Janine Eveler said her department is planning to add more capacity throughout the county for next year's presidential election.
Eveler said nothing is concrete yet, but for now, the plans call for renting the Mansour Center near the Big Chicken as a second centrally located polling site, seeking out new polling sites throughout the county and expanding polling times and dates.
Eveler said the department is negotiating with the Mansour Center to rent space for three weeks and two Saturdays for the March 24, 2020, presidential primary, two weeks and two Saturdays for the May 19, 2020, general primary and two weeks and one Saturday for the July 21, 2020, general primary runoff.
The four regular satellites — the East Cobb Government Center, NorthStar Church, the South Cobb Community Center and the West Cobb Senior Center — are set to be open for two weeks and at least one Saturday for the March, May and November 2020 elections, and Eveler said a second set of four satellites could be opened for the third week as well.
Jim Miller Park will also be available for early voting for three weeks, including two Saturdays, in November.
Eveler said all locations are scheduled to be open from 7 a.m. to 7 p.m. at all locations.
"Nothing is definite until we publish the information to the public," Eveler said. "We make an early voting list available prior to each election and that's when it becomes certain. We are still working out the reservations with the facilities for 2020."
Eveler added that the elections department is recruiting new poll workers, and interested parties can apply at www.cobbelections.org.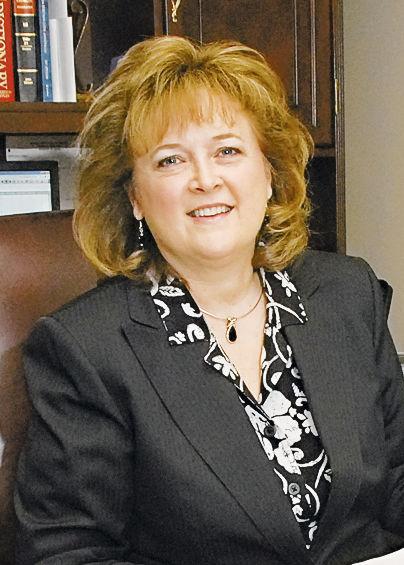 ---
APPOINTMENT: Gov. Brian Kemp has appointed former U.S. Rep. Bob Barr to the Judicial Qualifications Commission. The JQC has 10 members with three on a hearing panel and seven on an investigative panel. Barr succeeds Edward Tolley on the investigative panel for a term ending on June 30, 2021.
"Throughout his entire career, Bob Barr has served our country and state with the utmost integrity, earning numerous accolades and honors for his work ethic and advocacy," Kemp said. "I am confident that Bob Barr will serve Georgians well on the Judicial Qualifications Commission, and I am truly honored that he accepted this appointment. He has the right background, expertise and temperament for this important role."