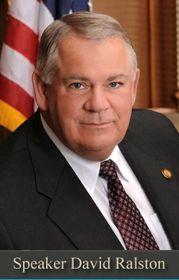 The Cobb Republican Party held its annual convention on Saturday where members passed a stinging resolution calling on Georgia House Speaker David Ralston, R-Blue Ridge, to resign.
Cobb GOP Chairman Jason Shepherd said many metro Atlanta Republicans are not interested in fighting a wave of advertisements they believe Democrats will run in the 2020 election about Ralston's clients, particularly after the losses metro Republicans saw in last fall's election.
"That's just another battle that I don't think a lot of grassroots Republicans want to fight," Shepherd said. "And there is a lot of dissatisfaction I think with the Speaker's response thus far. He's talked about changing the law, he's talking about not taking any more clients, but I don't know that that goes far enough. And I think a lot of the grassroots members of the party think that, too."
Shepherd said as a lawyer, the judges who have allowed Ralston to delay his cases share almost as much blame as he does.
"But he's the one that they're going to run ads against," Shepherd said.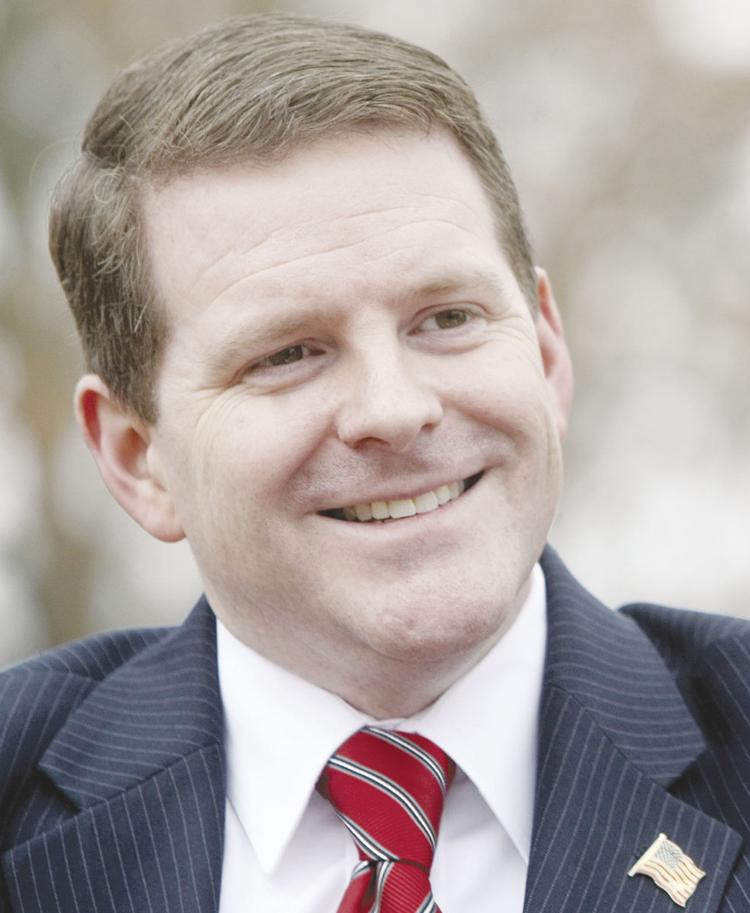 The Cobb GOP's resolution reads:
WHEREAS, it has been brought to the collective attention of the Georgia Republican Party that Georgia House Speaker David Ralston is perversely abusing the power of his office, which is conferred upon him by the elected members of the State House, to needlessly delay the trials of his private clients for financial gain; and
WHEREAS, Speaker Ralston, in both his capacities as a private defense attorney and the Speaker of the House, has allowed these near indefinite trial delays for individuals indicted for child rape, child molestation, DUI, domestic violence and other serious crimes against the public; and
WHEREAS, such delays carried out by Speaker Ralston are unethical exploitations and perversions of a century old law, O.C.G.A 17-8-26, that was intended to allow temporary continuances for lawyer-legislative members of the General Assembly to conduct public business on behalf of the citizens of Georgia during the 40 day legislative session; and
WHEREAS, by commanding obscene retainer fees to dispense such perverse exploitation within our judicial system, Ralston's abuse of power permits criminals to escape justice, whereby such immorality is repugnant to U.S. Constitution's Sixth Amendment (right to a speedy trial) and to Georgia's Speedy Trial Code (O.C.G.A. 17-7-170).
NOW, THEREFORE, BE IT RESOLVED BY THIS CONVENTION that the delegates of this convention and its executive committee urgently demand the resignation of the Georgia Speaker of the House of Representatives, David Ralston (R-Blue Ridge), as a result of his egregious abuse of power and moral turpitude.
BE IT FURTHER RESOLVED THAT THIS CONVENTION urge all Republican members of the State House vote to remove David Ralston as Speaker, should he be defiant in resigning his leadership post and, in addition, to change O.C.G.A. 17-8-26 to prevent any future Speaker of the State House from abusing such power by delaying justice for victims.
BE IT FURTHER RESOLVED THAT THIS CONVENTION recognizes that these egregious acts exhibited by Speaker David Ralston are injurious to the political prospects of Georgia Republicans succeeding in the 2020 elections, including the U.S. Presidency down to locally elected offices throughout the State.
BE IT FURTHER RESOLVED THAT THIS CONVENTION calls on the House of Representatives to set a two-term limit on the future Speakers of the House.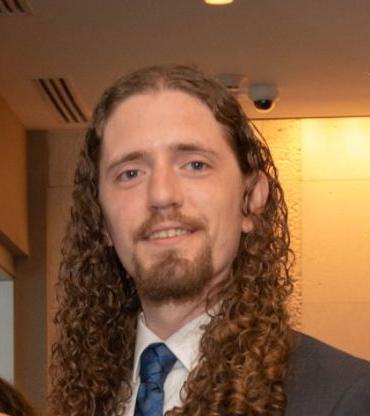 THE HATE DEBATE: Democrat Matt Southwell, who unsuccessfully challenged state Rep. Bert Reeves, R-Marietta, in the November election, took to Facebook to denounce Reeves for voting against the hate crimes bill, House Bill 426. (The bill passed the House in spite of Reeves' opposition.)
Southwell interpreted Reeves' opposition to the bill as opposing LGBT rights.
"Yet again, Bert Reeves has chosen to vote against me and my community," Southwell said in his post. "He has failed to acknowledge the hatred that ended the lives of folks like Matthew Shepard. He has refused to condemn with his vote the bigotry that pushes LGBT youth to attempt suicide at a rate three times the national average. If there was ever a time for Bert Reeves to support our community while still maintaining his strong religious principles, this bill would have been it. By voting no, despite nearly two dozen of his fellow Republicans voting yes, he has proven that there are no circumstances under which he will be an ally in our fight to exist free from hatred, discrimination and bigotry."
Reeves tells Around Town that Southwell's accusations are simply wrong.
To begin with, Reeves said he's not certain the hate crimes legislation would withstand a constitutional review by the high courts, citing how the last Georgia hate crimes bill was found to be unconstitutional in 2004.
"But to look at the substance of the bill, I can speak with a little bit of experience on the topic of sentencing in criminal cases, as I've spent the last 14 years in this arena as a lawyer," Reeves said. "Most felonies in Georgia carry a sentencing range with a maximum of five, 10, and 20 years, and in some charges, higher than that. Very rarely does a judge sentence to the maximum."
It's been Reeves' experience that when cases are particularly egregious, such as crimes motivated by hate and racism, a judge will utilize the sentencing range differently and punish appropriately. He said that's why there is flexible sentencing ranges, so that the court system may find the appropriate balance, depending on the facts of the case.
"In addition, if someone were to commit a crime with discriminatory purposes, it is possible there are additional criminal penalties that could be charged against the offender, such as 'terroristic threats' and 'terroristic acts.' In summary, the allegation that those who commit crimes for reasons of hate and discrimination are not punished adequately is not reflective of what actually goes on in our courtrooms," he said.
As for Southwell's personal allegations against him, Reeves said, "The claim that my vote on this bill signifies that I am generically against a group of people in Georgia, such as those who are part of the LBGT community, is 100 percent false. I have countless friends who are part of this community, and I care for them and respect them for who they are, as much as I do anyone else. As a legislator, I have demonstrated action, not just words, on this topic, as I fought publicly and vigorously to keep my adoption reform bill, which I worked on for several years, clear and clean of any anti-LBGT provisions. Hatred and discrimination against anyone is unacceptable and we must continue to condemn it. But in my opinion, passing a 'thought crime' law does not achieve this."
---
MEET THE PRESS: Cobb County was the subject of a national news story over the weekend on NBC's "Meet the Press" show. The political changes unfolding in the county were used to illustrate how Georgia could be in play once again for Democrats in the 2020 election. Among those who were interviewed for the piece were Sue Robinson of Robinson's Coins, Loren Martin, owner of the West Cobb Diner, Bobby Thomas, owner of Red Hare Brewing, Michael Owens, chair of the Cobb County Democratic Party and Jason Shepherd, chair of the Cobb GOP.
The broadcast observed that Mitt Romney won the county by 12 points in 2012, Hillary Clinton won the county by two points in 2016 and Stacey Abrams won the county by 9 points in November.
Reasons cited for the shift included transplants moving from outside the state, the explosive growth of Kennesaw State University and the county becoming more racially and ethnically diverse.
---
IT'S A GIRL: Congratulations to Cobb politico Rob Lee and his wife, Blair, on the birth of their 6 pound, 11 ounce baby girl Monday. Their new daughter, Amelia Blake Lee, will go by Blake.
---
---
RE-ELECTION: Congratulations to Jason Shepherd, who was elected to a second two-year term as chairman of the Cobb Republican Party during the party convention on Saturday. Shepherd ran unopposed. The last time there was a convention without opposition was 2009 when Scott Johnson ran unopposed for re-election. Johnson is presently running for the seat of Georgia GOP chairman. Elected with Shepherd as part of his leadership team for the 2019-21 term are Kimberly Sherk, 1st vice-chair; former Cobb school board member Scott Sweeney, vice-chair of party and grassroots development; Bernard Reynolds, communications vice-chair; Pamela Alayon, member vice chair; John Hightower, secretary; Jim Boyd, treasurer; and Robert "Bud" Urich, assistant treasurer.
Cobb caps its chairs at two terms.
"I'm now officially a lame duck," Shepherd quipped.