Gov. Brian Kemp gave a shoutout this week to Cobb County's efforts to combat the coronavirus spread. In an online news conference, Dobbins Air Reserve Base, the Cobb County Chamber of Commerce and Chairman John Loud all received kudos.
Dobbins was the initial destination of passengers from the Grand Princess cruise ship out of California, which reported passengers having active coronavirus cases. Nearly 500 passengers were placed on base until they could be cleared to leave, and though many of those passengers have returned home, the base continues to serve as a quarantine location for coronavirus patients. None of those still quarantined on the base are Georgians.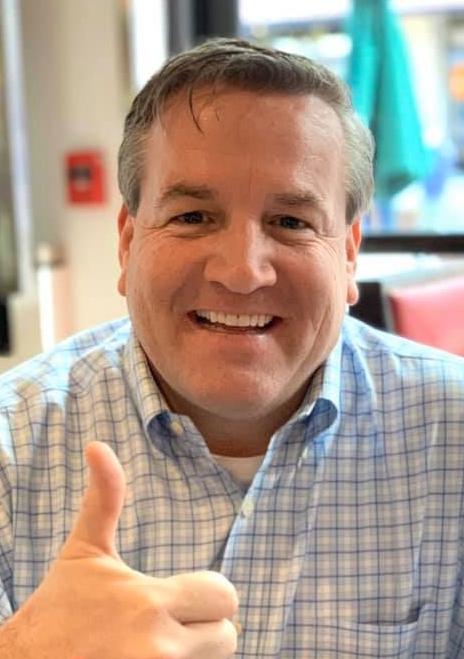 Kemp thanked the chamber and Loud for its "quick action" in putting together and handing out care packages for residents of other states who'd had their stay in the Peach State extended by the coronavirus quarantine.
"Cobb Chamber really stood up very quickly with care packages, and I know we got some good social media posts and texts from folks inside the facility thanking us Georgians for helping them in a time of need. And we were glad to do that," Kemp said.
Loud said the chamber has raised thousands of dollars from locals and began delivering toiletries, snacks, meals and other items to those quarantined at Dobbins early this week. They continue to make deliveries.
"If you and I were living our normal life and now we're in this confinement quarantine environment, there are folks that have lots of needs that they just don't have (supplies for)," Loud said. "It was just a neat thing, Southern hospitality, to say, 'Welcome to Cobb County.'"
He said the list of delivered items includes toothbrushes, toothpaste, shampoo and conditioner, bars of soap, deodorant, soda, chips, candy bars, Chick-fil-A sandwiches, board games, puzzles and magazines.
"Our community has definitely been rising up and putting out that call to say, 'Hey, let's take care of the guests over there," Loud said.
---
GOING THE WAY OF DEKALB?: Toria Morgan, campaign chair for the Cobb County Republican Women's Club, had a few things to say in the club's Thursday newsletter. Under the banner "Major Crisis in Cobb County," Morgan observed that of the three congressmen representing Cobb, two are Democrats.
Not only that: "Because of the way the U.S. senatorial campaign is playing out, we could divide the vote as Republicans and end up with a Democrat U.S. senator," she said.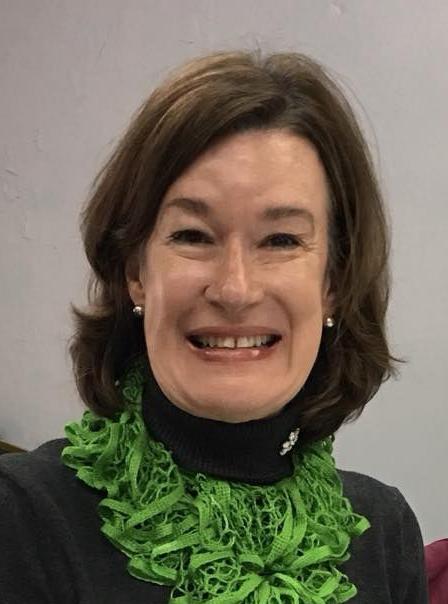 "Our sheriff is being assailed in the paper because he won't coddle the inmates.
"Our Cobb state delegation is Democrat and they are challenging all of our Republican seats!
"If we lose one seat on the school board it will flip from Republican to Democrat."
Morgan went on to say that only four Republicans (out of five seats) serve on the Cobb Board of Commissioners, a board with three seats up for election this year.
"... we stand the possibility of dividing the votes and having a Democrat elected, we could conceivably be transformed into a Democrat-led county commission," she warned. "Cobb has trended blue often enough to render us a purple county. If you have been around for very long, you will remember that in the 1960s and '70s DeKalb County was the garden spot of the metro area. If we don't take these challenges seriously we are going to be in the same situation as DeKalb is now, a former garden spot."
"Listen to the candidates and then make a decision as to who you not only will vote for, but who you will work to elect. A decision to do nothing at all is a decision to allow Cobb to turn blue," she said.
---
SICKBAY: In the same newsletter, Sheila Brower, CCRWC president, said longtime member Babe Atkins-Byrne "is in bad shape (according to the call I received) and has been transferred to Kennestone. They found gallstones throughout her system and have scheduled another surgery for her today. ... Please keep her and Bill in your prayers."
---
WALL STREET SHUFFLE: U.S. Sen. Kelly Loeffler, R-Georgia, is in the news for selling off stocks just before the steep decline due to the global pandemic.
The Associated Press reports Loeffler sold off hundreds of thousands of dollars worth of stock in late January, as senators began to get briefings on the virus, also according to Senate records.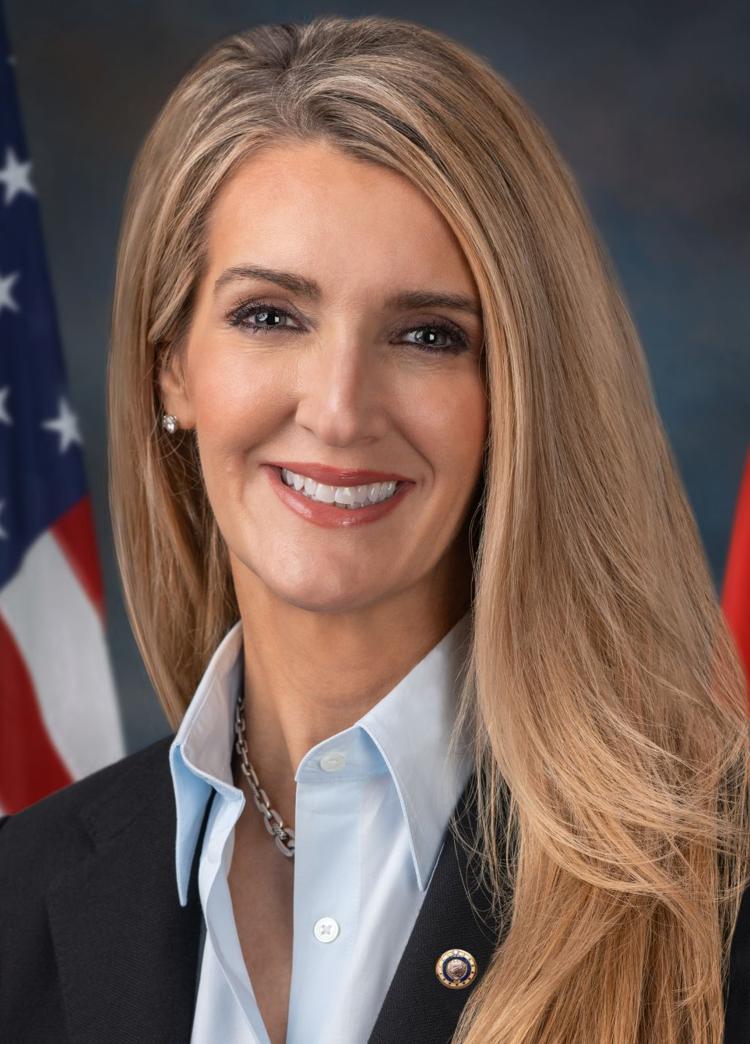 In the weeks that followed, Loeffler urged her constituents to have faith in the Trump administration's efforts to prepare the nation.
"@realDonaldTrump & his administration are doing a great job working to keep Americans healthy & safe," Loeffler tweeted Feb. 27.
The Daily Beast first reported that Loeffler dropped the stock in late January. The senator is married to Jeffrey Sprecher, the chairman and CEO of Intercontinental Exchange, which owns the New York Stock Exchange.
In a tweet early Friday morning, Loeffler said the report was a "ridiculous & baseless attack" and that she doesn't make investment decisions for her portfolio.
"Investment decisions are made by multiple third-party advisors without my or my husband's knowledge or involvement," she tweeted.
She wrote that she was informed of the decisions three weeks after they were made.
---
SUSPENSION: Larry Savage, a Republican candidate for Cobb commission chair, announced last weekend he would suspend campaigning "in an abundance of caution and to minimize personal interaction … until the risk (of COVID-19) has been mitigated."
Explaining its reason for doing so, the campaign cited the Trump re-election campaign's suspension of door-to-door canvassing of voters and its recommendation that local political campaigns do the same.
---
FLY LIKE AN EAGLE: Robert Quigley, Cobb sheriff's office commander, says it's time to chase the dream.
In 1991, Quigley said he was graduating from UGA and had narrowed down his ambitions to two career paths. One was aviation with the U.S. Coast Guard and the other was to be a police officer.
"At the same time I was madly in love with a pretty girl from Mableton who was just starting her nursing career at Piedmont Hospital," he said. "Lucky for me, I picked the girl and here we are 29 years later, I am still married to the pretty nurse, we are on the verge of being empty nesters and after 29 years of public service, I get to pick again! Definitely keeping the girl, but this time I am chasing the aviation dream."
Quigley starts a full time 24-month flight training/instructor program out of Peachtree DeKalb Airport the day after his son graduates from North Cobb Christian School in May.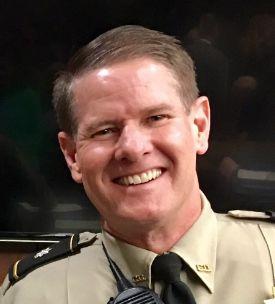 "I hope to fly jets for a regional airline in a few years and maybe even make it to the big leagues like Delta before I hit that mandatory airline retirement age of 65," he said, noting Cobb County is his home and they will continue to live here while he's in training.
"My eventual role as an instructor may pull me out of the area for a bit, but Cobb will always be my home base," he said.
Quigley spent eight years in total with the Cobb Police Department, 15 years with the county's communication department, and the last five years at the sheriff's office.
"Each was a great experience and I could not be prouder than to have finished my career here at the Sheriff's Office. Sheriff Warren has been a great boss and leads a wonderful team of dedicated law enforcement officers. I look forward to supporting him and his campaign for sheriff in the coming months. Who knows, I might be towing a 'Vote Warren' banner high in the sky this fall. It would be my honor," he said.
As far as Around Town is concerned, Quigley will always be the gold standard in which other communications directors fall short.
We once suggested he open a finishing school for the PR set since so many of them seem to struggle. As the county's director of communications, Quigley had a reputation for being prompt, accurate, non defensive and good humored, something quite a few of today's public information officers would be wise to imitate.