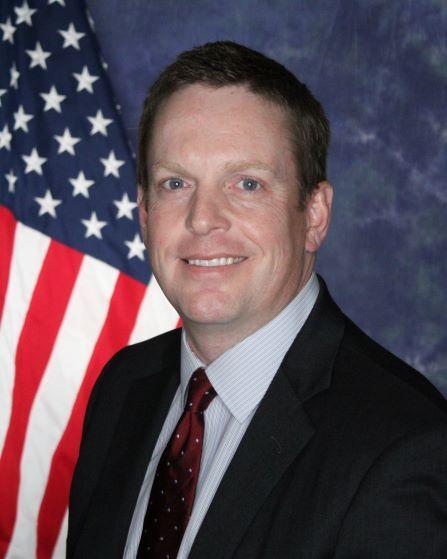 Loyalties are being carefully considered in Smyrna, where Tuesday's elections prompted a runoff between top-polling mayoral candidates Derek Norton and Ryan Campbell.
Norton, on the Smyrna City Council the last four years, is the front-runner in the race and is widely considered to represent the status quo, having the endorsement of retiring Mayor Max Bacon, who served in the job for 34 years.
Norton, 42, works as a lobbyist for the Medical Association of Georgia and has openly praised Bacon's leadership and legacy, expressing a plan to build on that platform if elected.
He won 47.1% of Tuesday's vote for the Smyrna mayoralty, 1,767 votes ahead of nearest rival Campbell, who secured 24.7%, or 1,957 votes.
Campbell, a 26-year-old financial analyst and Caribbean bistro co-owner, grew up in Smyrna and is campaigning on the ticket of "bridging the gap" between the city's ever-diversifying communities.
He has impressed supporters with his enthusiasm and vision for the city, which includes better schooling and sustainable infrastructure.
Norton is well known and liked in Cobb, his supporters say, and has more civic duty experience.
If elected, Campbell would become the city's first African American mayor. Politicos say Smyrna's population has rapidly become increasingly multicultural and that's likely being reflected in the polls.
It would appear Campbell got ahead of himself when he claimed Wednesday to have the endorsement of Steve Rasin, who was also running for mayor Tuesday.
Rasin rang the MDJ to say he had not made a formal endorsement of anyone in the Dec. 3 runoff.
Campbell hopes to win with the combined support of everyone who voted against Norton Tuesday, believing he can "solidify" the 53% of votes not in Norton's name.
Wrapping up her first term, Councilwoman Maryline Blackburn thinks Campbell can do it.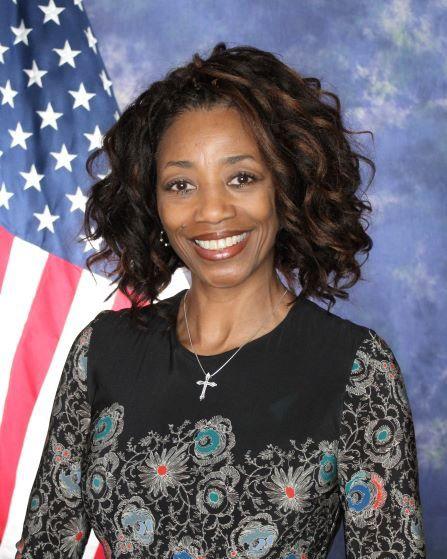 "He's a very educated individual, very engaging, and is one of those individuals I believe will be able to bridge that gap in our community," Blackburn told the MDJ on Thursday. "He's very inclusive and someone who understands the importance of making sure that all voices are heard in our community."
Blackburn looks likely to lose her Ward 3 seat, sitting 96 preliminary votes behind sole challenger Travis Lindley, although total votes still have to be confirmed once provisional ballots are counted Tuesday.
Elected as the first black member of the Smyrna City Council in December 2017, Blackburn said she's proud to have made history in her first term in office.
"Not only was that an accomplishment for me and our community, it just goes to show the importance of our council looking like our community," she said.
Blackburn just hopes Smyrna residents return to the polling locations in a few weeks, citing poor turnout as the most likely of any potential concerns in the runoff.
"People have had to go to the polls already and it's hard to convince them to return, but it can be done and I think Ryan has what it takes, that 'it' factor, to get them to vote," she said.
---
SCHOOL BOARD RELATIONS: Take a dive into the Cobb school board policy and you'll find quite a few interesting entries, including some that focus on the board members and their First Amendment rights.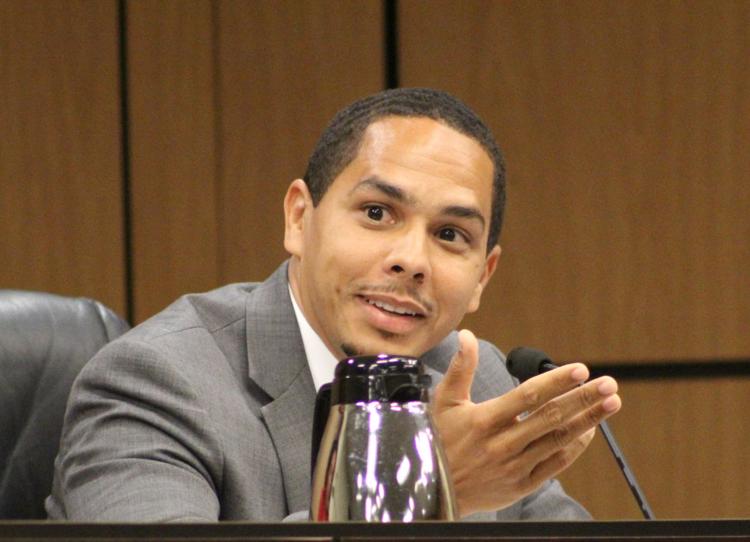 Under "communication with the news media," is an entry that suggests, "communication by board members to the news media should be helpful and not harmful."
Under "board meetings" and "conduct as board member" there are entries suggesting that board members communicate respectfully with one another, even in the face of a difference of opinion. This four-Republican and three-Democrat board certainly posts its share of respectful communications, but there have also been increasing instances of less-than-cordial interactions.
An item of particular interest stands out in the context of one recent board member action:
"Abide by all decisions of the board."
Speaking technically, each board member agreed to uphold the code of ethics containing this line. But last month, board member Dr. Jaha Howard broke ranks.
In September, the board voted 4-3 to discontinue the longtime practice of giving each board member the opportunity to address their colleagues and the audience. A month later, Howard kept his word that he would find ways to say what was on this mind. He had signed up to speak during public comment and did so when his name was called.
Howard, a Democrat who voted against the removal of board comments, told Around Town this week that he stands by that decision. His comments from the lectern brought into question his adherence to the earlier board decision. But Howard said it's a matter of interpretation.
"Between the board attorney, superintendent and fellow board members, I have yet to hear any objection," Howard said.
He added that included on the Nov. 14 board meeting agenda is the consideration to hire an architect for the construction of a new Smyrna middle school. Howard's comments in September included discussion of overcrowding in the Smyrna area, and the board member said it couldn't have hurt to "hear from me and Smyrna parents about the urgency of moving forward on the new middle school."
"It's bigger than board comments. I do this for our children, period. If the adults are getting in the way, I'm going to call it out," he said.
Board member Randy Scamihorn, a Republican who voted for the removal of board comments, said he stands by his earlier comments that Howard intended to make a point to the board with his decision. But, Scamihorn added, when something is open to interpretation, it can go either way.
Scamihorn said though it's true Howard is a member of the public as well as an elected official and therefore may be able to speak from the lectern, certain roles (school board member for example) carry an expectation to follow certain guidelines.
"There are positions in life that when people voluntarily accept them, then they need to accept the responsibility that they are leaders and should set a good example," he said.
---
STUDENT HOUSING: Railing against "apartment corporations" and "homeowners that cling to the past," Richard Pickering, owner of a three-bedroom house he rents to Kennesaw State University students, recently told the Cobb Board of Commissioners a crisis was brewing.
There are some 36,000 students at Kennesaw State University; that number is expected to reach at least 50,000 within the next 10 to 15 years, he said. Where are they all going to live?
Pickering argued commissioners could make an exception to the rule that a house have no more than two unrelated adults.
"Students who don't have the same last name cannot choose to live together," he said. "Give them fair housing, give them a break and change this rule. I ask that you think about this so that you can give me — give us a two-year variance on this house while you think about the larger issues at hand here."
Pickering bought the house so his two children would have a place to live while attending KSU. After they left, he continued renting to students, including the three that live there now. They are not related and, because of the rule, one of them has to go.
Clark County, he said, has already changed a similar ordinance to deal with its affordability crisis.
One of his tenants, a student at KSU, stood beside him.
"I work and go to school. That's my life. That's it," the student said, lest the commissioners think approving the variance would be cosigning an opium den or frat house.
Commissioners weren't having it. The house was in violation of a county ordinance, and the only question was when — not if — they would have one of the students evicted.
"It's commendable that he's looking out for the students," east Cobb Commissioner Bob Ott said. "But the fact of the matter is, he knew what the rule was and put himself in this position."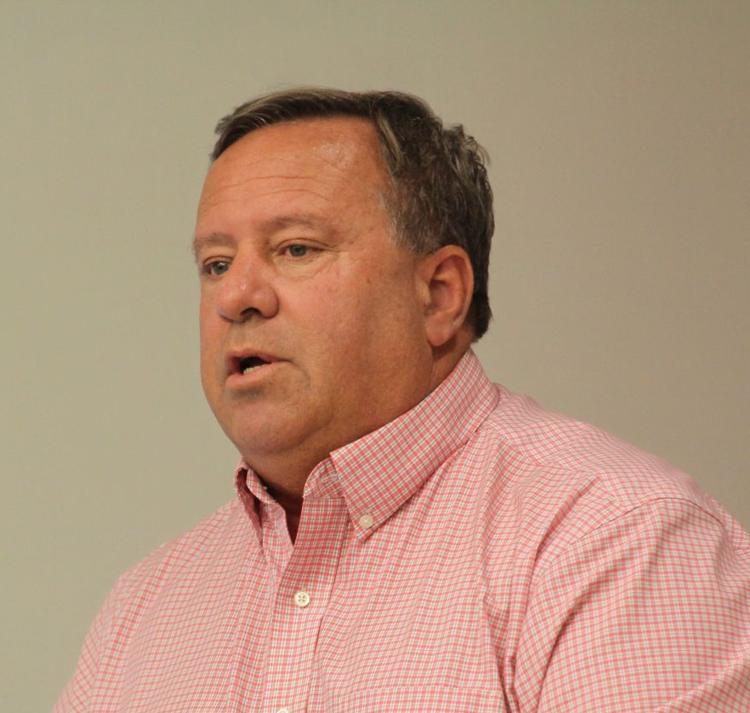 "The problem is, we're going to put three students at risk," Chairman Mike Boyce said. "Let's approach this from being compassionate human beings."
Ultimately, the board voted to deny Pickering's request with the understanding the next student due to graduate could stay until the end of the school year, in May.
After the meeting, as attendees milled about the room, Boyce could be heard saying to Ott:
"Who's campaigning? I'm trying to help these kids out!"