Aside from dropping the bombshell news of his retirement, Smyrna Mayor Max Bacon was in usual form Thursday, having the crowd in stitches during his annual State of the City address.
Linda Kenney said she had the honor and privilege of introducing her "baby brother," and in doing so delivered "The Top 10 Things You May Not Know About Max...or Don't Care to Know About Max."
No. 10: He was born and raised in Smyrna.
No. 9: He is the second child of Arthur and Dot Bacon.
No. 8: When his younger brother David was born and he looked in the bassinet, he said, "That doesn't look like the puppy you promised me," Kenney said.
No. 7: Many may think Bacon is something of a space cadet, Kenney said, showing as proof a 1958 photo of Bacon at a Boy Scout exposition wearing a Sputnik hat.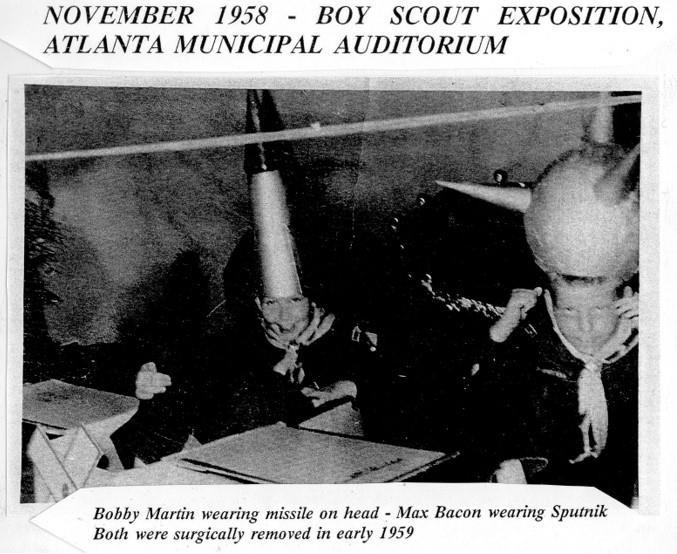 No. 6: Max is very generous, especially on birthdays. Kenney showed a fake $10 million check he gave her for her birthday along with a packet of expired tuna fish.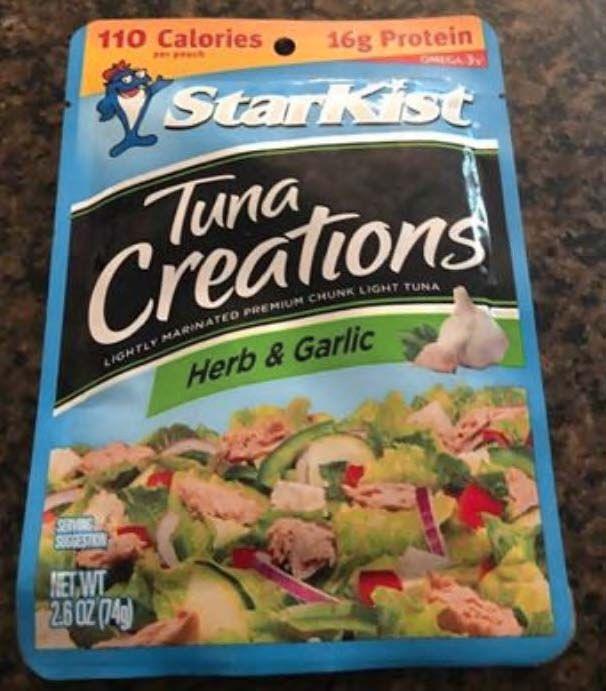 No. 5: He ran for City Council at the age of 31.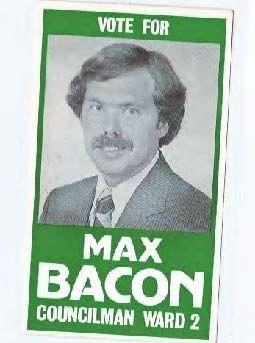 No. 4: "He never could get the best of Daddy. Even when he served on council with him. There was a regular fight on Sundays when we went to Sunday lunch where Max thought he could wrestle Daddy," Kenney said, showing a photo of the older and younger Bacon squaring off. "As you can see, Daddy's got his hands down and he's getting ready to bring him to his knees … Probably voted against everything Max voted for when Daddy was mayor and Max was a councilman."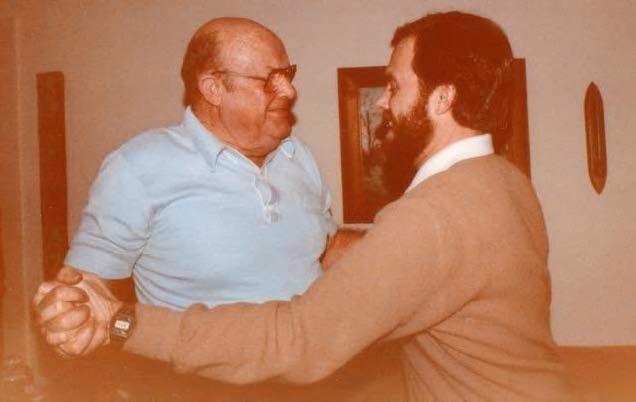 No. 3: "Has a wicked sense of humor that sometimes can be inappropriate. So on behalf of the Bacon family, I'm here to apologize if he has ever offended and to tell you that he really didn't mean anything evil or mean by it, that's just his sense of humor."
No. 2: "Max is quick to tell you that the success of this city is not due to him but instead it's due to the citizens of Smyrna, the council people of Smyrna, and the employees of Smyrna, and it's all of them working together that's what has made Smyrna one of the top 50 cities in the United States."
And the No. 1 thing about Mayor Bacon?
"You're not going to find anybody in this city that loves this city and cares about its people and your quality of life (more) than Max Bacon," she said.
---
Elected to the Smyrna City Council in 1979, Bacon was first elected mayor in 1985, the year his father, Smyrna Mayor Arthur Bacon, died in office.
Taking the lectern, Bacon observed that the Smyrna Community Center's gym, which had been transformed into a banquet hall for the occasion, with black curtains, would be a great place for a funeral.
"Boy have I had a storybook life, living here, growing up here, born Oct. 10, 1948," Bacon said.
"There's not too many natives left, and that's OK. We're a very diverse community which I'm very proud of. It didn't used to look like this back in the '50s and '60s," he said.
Students at Campbell High School told him one of the things they like best about their school is its diversity.
"One of the students went to Pope High, which was about 90 percent white, and they said, 'Smyrna is more like the world,' and they felt like they could learn more, interact with people and felt like it was an advantage to them to come to Campbell," Bacon said.
Bacon praised Smyrna's schools. And while he enjoys going to the schools to read to children, Bacon said they have to be young.
"Third grade class and below is what I will read. Second grade class. Because I get corrected. It really sort of aggravates me."
The mayor gave a shoutout to the city's attorney, Scott Cochran.
"They've been our city attorneys, I want to say my dad appointed them in 1975, maybe something like that, and they have been our city attorneys since that time. I love Scott Cochran. I love to hear him give advice to eight elected officials, and every time he gives us serious advice, we do the exact opposite. When he says 'The less you talk about this issue on the agenda tonight in the public hearing, the better off you're going to be.' So what does that tell you? Everybody gonna talk."
The mayor also gave a shoutout to Porch Light Latin Kitchen, calling it one of the greatest restaurants in Atlanta.
"If you've not been to Porch Light, I can't tell you. I love Puerto Ricans. Any Puerto Ricans in here?" the mayor said, surveying the packed room.
"One? It's OK. Puerto Ricans, their food is unbelievable!"
Of Porch Light, Bacon said, "I swear if you go up there and you don't get a good meal, I'll pay for it. Now, I'm not paying for your drinks ..."
---
In his slideshow presentation, a photo of the mayor's dog flashed on the screen.
"This is the only woman that has never left," Bacon said, causing the audience to roar with laughter.
"I was thinking today, I've had three wives. You would have thought I could have kept one of 'em. ... I think if you asked all three wives they'd tell you they still love me — they just don't want to have anything to do with me. … That's OK. ... I'm paid up. … I loved my first wife, who was the mother of our children, I loved my second wife. I loved my third wife. … I don't know ... just something happened."
Bacon said he mentioned this not to hurt anyone. He really did love all three women, listing them off by name.
"It took (Smyrna) a while to get where we're at. That's what I'm trying to say is for those who just moved here a few years ago, it hasn't always been like this. It was a struggle for all of us. Not just me. … It took us a while to get like this but I think that shows the character of Smyrna," Bacon said ticking off all the achievements of the city under his tenure.
He couldn't have done the job without his assistants.
"I'm surprised they haven't had a heart attack," he said in reference to the two heart attacks he had in 2016.
Toward the end of his speech, Bacon's voice thickened with emotion.
"I was listening to a song today by Kenny Rogers which says something about when to hold 'em and when to fold 'em, and you get to a point in your life and you try to figure out when it's time to fold 'em."
At that moment, the heavens opened, unleashing a flood of rain.
"Is that the rain? This is a sign, ladies and gentlemen!"
His voice choked, Bacon announced he made the decision the day before not to seek reelection.
"Voters of Smyrna have been so good to me. For me to be in office this long has just been unbelievable," he said. I'm going to be fine and the city is going to be fine."
The room greeted him with a standing ovation.