In a week when Smyrna officials showed concern for what was in the air, there came a big stink at the City Council's Committee of the Whole meeting Thursday night.
Following reports that toxic pollution is wafting from two medical device sterilization plants in metro Atlanta, including one near Smyrna, Mayor Max Bacon on Monday told Around Town he'd be ordering city staff to pursue an air quality study.
His announcement came after Georgia Health News released a report concerning ethylene oxide emissions in the area, a toxic gas which the company Sterigenics uses to sterilize medical equipment in a facility just outside Smyrna's city limits.
Hizzoner's remarks were echoed by Smyrna Councilman Tim Gould during a community meeting Tuesday night at Campbell Middle School.
"The mayor asked me to let you know that the city is going to move forward with independent testing. I know we'll coordinate with the other agencies also, but we just wanted to make sure we were doing what we could immediately to engage with a third-party testing company," Gould told the crowd, noting he was "speaking on behalf of the city."
Gould's remarks, and his knowledge of the matter, seemed to irk two of his peers.
"I've been on the council for eight years, I have never gone out and spoken on behalf of the council without it being a decision of the council," said Councilwoman Susan Wilkinson.
Wilkinson also referenced an email from Bacon that said if council members were to go on a tour of Sterigenics, which occurred earlier Tuesday prior to the community meeting, "that it was to be understood that we do not speak on behalf of the Smyrna City Council in any way, shape or form."
"People have been speaking on behalf of the council when the council hasn't ever discussed it or been informed about it, and I've been reading about it in all kinds of different places," Wilkinson said. "I didn't even know about it when I first got a phone call from a citizen. I wasn't even aware of the whole thing, and it was already posted on our Smyrna Facebook page."
Wilkinson's reference to Bacon and Gould's remarks was then grabbed by Councilwoman Maryline Blackburn.
"I have an issue with that, too," Blackburn said of the air testing announcement, "because I think that should have come before the council."
"Not necessarily, it doesn't have to," Bacon responded before saying shortly thereafter, "What's the deal? I'm the chief executive officer, and maybe some of y'all don't want to realize that.
"I very rarely exercise that, quote, 'power,' but in this case, I said we were going to step out front and we're going to do this, and if you have a problem with that, then I'm sorry," Bacon added. "It's not like I just asked that we spend $12 billion on a study."
Wilkinson responded by saying that while she was in favor of the air testing, she wanted "the respect of being communicated with, like other council members have been."
Blackburn, meanwhile, piggybacked minutes later off of what Wilkinson had said, saying the air testing announcements had caught her "off guard."
"To find out that the city is moving forward with partnering with the county to do … emissions testing. That took me off guard when people were asking about it, I didn't know we had made the decision to do that. Yeah, you're the CEO," Blackburn said, turning her comments to Bacon, "but I think that it would've been nice for the entire council to be included in that to know what the city was going to be doing so that we would be able to explain that to them as well, but it appears that though there were certain people that were privy to that information."
Blackburn concluded that the air affair had shown a "breakdown of communication" among the council.
Council members at Thursday's meeting did not discuss any measures to be considered at Monday's City Council meeting regarding Sterigenics or air testing, but as the MDJ previously reported, Smyrna will be partnering with Cobb County in discussing emissions testing procedures related to the Cobb facility.
County commissioners are expected to consider a measure at their Aug. 13 meeting that would authorize a contract with an EPD-certified air testing firm, along with a partnership with Smyrna and an agreement on how the governments would pay for the work. Yet to be determined, according to Commissioner Bob Ott, is where air samples will be taken and how many. Those decisions will factor into the cost of testing, which Ott declined to give a potential range for.
---
Democrat Leroy "Tre" Hutchins, PTA president at Pebblebrook High School and outspoken advocate for south Cobb schools, has announced his candidacy for Post 3 on the Cobb school board, a seat held by Democrat David Morgan.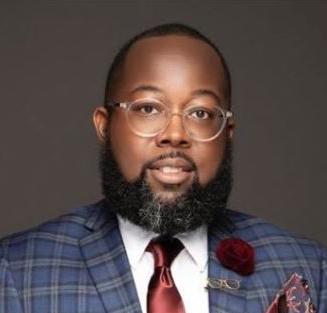 Post 3 includes Pebblebrook and South Cobb high schools.
In addition to Morgan, other Cobb school board members up for election next year are Republicans Randy Scamihorn, David Banks and Brad Wheeler.
Hutchins said Morgan, who works a full-time job, can't give south Cobb constituents the representation and access they deserve. A 35-year resident of the county now retired, Hutchins said his service on the board would be his full-time job.
"At this moment, we need a school board member who's responsive and who has the time that they can dedicate to actually being involved in the community and helping to change the narrative of south Cobb. I ... actually have that availability and dedication and time to do so," he said.
Hutchins said his first priority should he be elected would be the development of a plan to close the achievement gaps between the district's high-achieving and underperforming schools. He added that south Cobb schools have not received the support they deserve from the school board and district, and they've suffered as a result.
For their performance so far, Hutchins says Superintendent Chris Ragsdale and the school board both get a "B." Closing the achievement gap would bring them to an "A," he said.
As a member of the first graduating class from Pebblebrook High School's performing arts magnet, Hutchins balked in May at school board Vice Chairman Brad Wheeler's suggestion of moving magnet schools off of overcrowded campuses in the county to campuses with fewer students, calling it short-sighted.
"To even suggest something like that in an effort to keep open schools that are grossly under capacity ... doesn't really make sense," he said then.
He took a more neutral approach this week.
"I want to do what's best for the program. If that means moving, then I want to see what's best for the program. But I also want to see what's best for Pebblebrook as a whole," Hutchins said. "The program is the school. It's been there for 30 years. So it has to be something that's going to be best for the performing arts program and what's best for Pebblebrook."
When pushed on whether that meant he would support a plan to move if that indeed was determined to be best for both parties, he left it at "I'd want to see the plan."
Hutchins said he is a minister, entrepreneur, child advocate, foster parent and single father of three. He is also involved with various local civic organizations, advisory boards and school councils.
---
APPOINTMENTS: Gov. Brian Kemp has sworn in Cobb Probate Court Judge Judge Kelli Wolk to the Board of Commissioners of the Judges of the Probate Courts Retirement Fund of Georgia. The Judges of the Probate Courts Retirement Fund of Georgia provides a retirement benefit to probate judges.
Wolk has been judge of the Cobb County Probate Court since 2009. She earned her law degree from Georgia State University College of Law. She and her husband, Ron Day, live in Smyrna, and they have a daughter. …
Cobb Chief Magistrate Court Judge Brendan Murphy has reappointed Joe Atkins to the Cobb County Board of Ethics.