One of the more surprising results of the June 9th primary occurred with Cobb Superior Court Senior Judge Reuben Green's defeat by Angela Brown, a county magistrate judge.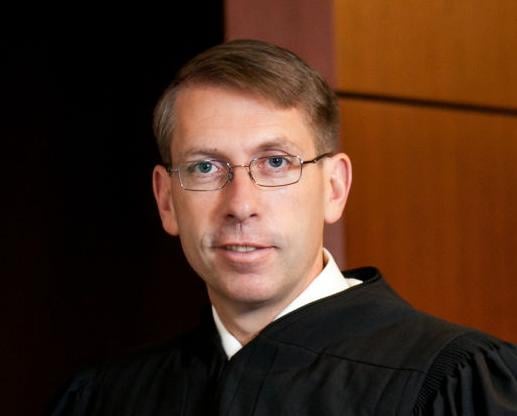 With some 58% of the vote, she cleaned Green's clock. The public doesn't normally pay attention to judicial races, leaving the incumbent with a big edge, according to Kerwin Swint, director of the School of Government and International Affairs at Kennesaw State University.
So to see a sitting judge unseated by a challenger is unexpected.
"It's very unusual," Swint said.
For how Brown was able to unseat Green, AT rang longtime Marietta attorney Tom Cauthorn, himself a former Superior Court judge and legislator.
(Cauthorn prefaced his words by cautioning that these were simply his water cooler remarks, to which we say Cauthorn has a pretty knowledgeable water cooler.)
To begin with, there is the demographic shift the county is undergoing, he observed. As we know, Hillary Clinton won Cobb County in 2016 and Stacey Abrams won it in 2018.
"It becomes important for a candidate to work through the churches. I believe that the challenger was able to effectively mobilize the African American churches, the active members of whom are always active in the community and in the political process. I believe she did so effectively."
Then there is the Ken Nix factor, Cauthorn said. Green was appointed to the bench by Gov. Sonny Perdue in 2010, replacing Nix, who had stepped down after a scandal.
"I think that whether it's appropriate or not, many of Ken Nix's old line Republican supporters in the Smyrna and Fair Oaks and West Cobb area held him responsible for Ken Nix's demise. I'm not saying that's true or not, I'm just saying that's what happened," Cauthorn said.
Nix, one of the first Cobb County Republicans elected to the Legislature, resigned from the bench as a result of what was perceived to be at the time the inappropriate touching of a female, Cauthorn explained.
"In politics it's not a question of what really is. It's a question of what people perceive to be the truth, and I think there were a significant number of people that had been devoted Ken Nix supporters."
Cauthorn believes another factor at play was there was an effective group of criminal defense attorneys who felt alienated by Green. This became public when security footage of the courtroom seemed to show Green being overly friendly with prosecutors, leading to a lawsuit and widespread media coverage, which did Green no favors.
"And a number of them were able to quietly communicate with the people they had influence over in the community," Cauthorn said.
In full transparency, Cauthorn told AT that he was a Green supporter and has contributed to his campaign.
"So I'm not speaking from the standpoint of somebody that was interested in Reuben not getting reelected, but that's just my analysis of what I think."
And don't count out that Brown was a formidable opponent. The daughter of a Tuskegee Airman who earned her undergraduate degree from Ivy League Brown University, she had quite the resume.
"I think it was a witch's brew of all those aspects as well as the gradual demographic changes in Cobb County," he said.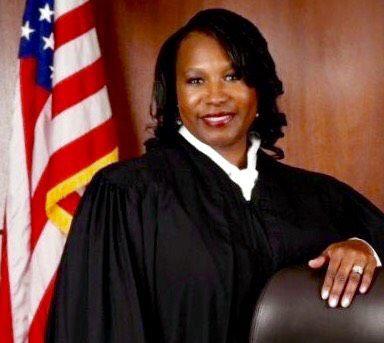 Also of significance, Brown, along with Kellie Hill, another county magistrate judge who won the race to fill retiring Judge Lark Ingram's seat, will be the first two African Americans to serve on the Cobb Superior Court, Cauthorn observed.
"It is a significant event in Cobb County political history. It's very similar to the event that occurred in 1976 when (Republican) Tom Charron beat (Democrat) Buddy Darden for the district attorney's race. It is an indication of a sea change in our local politics."
---
SPEAKING OF SEA CHANGE, what to make of Donald Trump receiving around 64,000 Cobb County votes compared to the 101,000 or so all the Democratic presidential candidates on the ballot brought in, of which Joe Biden received around 85,000?
Besides Cobb trending blue, Democrats had a competitive U.S. Senate primary race and the Republicans did not. No Republican challenged U.S. Sen. David Perdue, R-Georgia.
"The Democrats also had I guess what you could call a competitive presidential primary where the Republicans did not," Swint said. "So you have a tendency to chalk some of that to enthusiasm and campaign ads for Democratic candidates where the Republican side you didn't have as much for the presidential and the U.S. Senate, but having said that, we are trending Democrat."
Expect voter turnout to increase in the general election if the past is anything to go by.
"The general turnout is going to be a lot greater, and so you might have some of that enthusiasm for the Trump side to manifest itself in November so we'll have to watch and see," he said.
In Cobb, two races to watch, Swint said, are the sheriff's race and the race for chairman of the Cobb Board of Commissioners.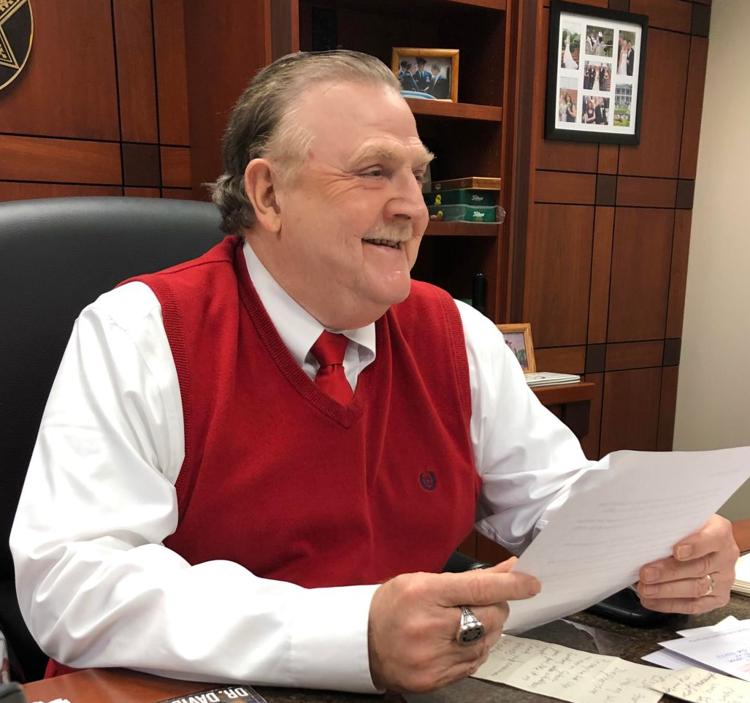 Sheriff Neil Warren, who brought in more than 63,000 votes, had no Republican challengers. Yet the three Democrats vying to unseat him brought more than 98,000 votes.
The Democratic primary winner, Craig Owens, pulled in more than 49,000 of those, avoiding a runoff.
(One politico observed that having the likes of Caroline Holko, Charisse Davis, Jaha Howard endorse one of his opponents, Jimmy Herndon, only helped Owens.)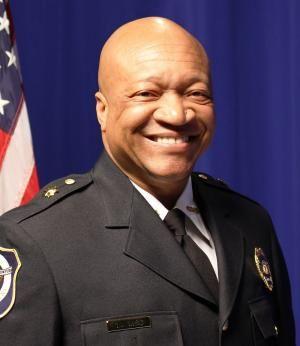 "Craig Owens has done really well, he's raised support. I tell you, I think that's the race to watch," Swint said.
Meantime, the ACLU has painted a target on Warren's back, and with all the bad press he's received on jail deaths and campaign violations, he could certainly be in trouble this November.
Turning to the county chairman's race, incumbent Mike Boyce blew his two Republican opponents out of the water, winning 68% of the more than 66,000 votes cast. The trouble is Republican turnout was dwarfed by Democratic turnout.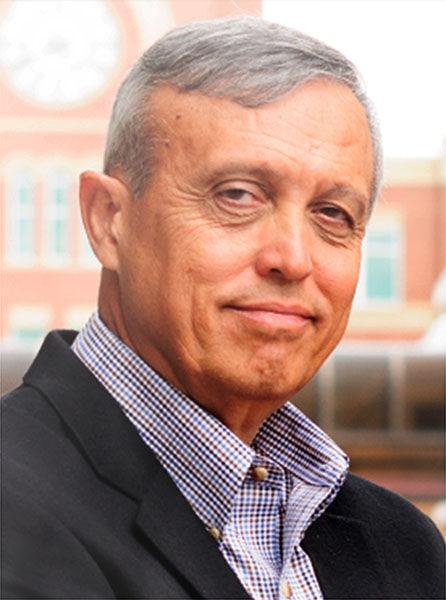 Commissioner Lisa Cupid, the sole Democrat candidate for chairman, pulled in more than 90,000 votes.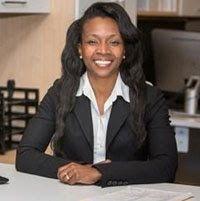 Swint believes Cobb Republicans understand what they're up against.
"They have to focus on recruiting the best candidate they can get. Raising the money to support them and getting out there with the vote, knocking on doors, going to local meetings. They can still win races, even after Georgia flips purple or blue. Whenever that happens Republicans can still win, it's just going be very competitive. They're going to have their work cut out for them."
---
SPEAKER CIRCUIT: Kennesaw State University economist Roger Tutterow is the speaker at the Cobb Republican Women's Club's next meeting on Friday, June 26.
The event takes place at the Atlanta/Marietta Hilton Conference Center, beginning at 11:30 a.m. The club advises attendees to remember to wear red, white, and blue and masks.
Cobb Chamber of Commerce Chairman John Loud will introduce Tutterow and give a synopsis of how the chamber has helped our business community to recover.
The club will also introduce and announce the recipients of the Babe Atkins-Byrne Scholarships. And there will be a remembrance ceremony for Atkins-Byrne as club members accept contributions for the scholarships in her honor. For more information and to make reservations, please visit the organization's website at www.ccrwc.org.
---
"The heart of a father is the masterpiece of nature," says Abbé Prévost.
Around Town wishes you and yours a Happy Father's Day.