It's hard to remember now, what with the technological and national security innovations of the last two decades, but America was a much less connected place in that late summer of 2001, former Congressman Bob Barr said in a Thursday talk to the Kiwanis Club of Marietta. 
Those downright pre-modern times made the events of the Sept. 11, 2001, all the more chaotic and harrowing. Barr shared what it was like to be in the nation's seat of power on that infamous day.
He recalled flying into Washington, D.C., from Georgia in the early morning hours of September 11. His chief of staff met him at the airport and told him a plane had struck one of the World Trade Center buildings in New York. Barr assumed, along with the rest of the nation, it was some horrific accident, and proceeded to the Capitol.
It was shortly after arriving that the second plane hit, and Barr realized "it was something extremely serious that was going on." Then, in the Rayburn House Office Building, as Barr was walking into a judiciary committee meeting, the third plane struck the Pentagon.
"As soon as we got back, the full magnitude of what was unfolding was sort of hitting us," Barr told the Kiwanis audience.
The rest of the day was one of blind confusion as the streets of D.C. were locked down and thousands of flights were grounded. Congress members weren't issued cell phones at the time as they are today and it was a struggle to contact their families back home (Barr noted Air Force One didn't even have a TV connection).
"The big wigs — the Speaker and Majority Leader, the Ranking Member, Minority Leader, and so forth — they were all whisked away to a safe place. The rest of us, you know, the other 425 or so members of the House were sort of left on our own," Barr said.
Most hung around glued to television screens, until around 6 p.m. that evening when the House's "more proletarian members" finally received a briefing on what was going on.
The following weeks and months brought more chaos. Barr and his colleagues were stuck in D.C. for some time until they could secure flights home. Then came the anthrax scare, and its accompanying paranoia, and then, of course, war.
The congressman who served Georgia's 7th Congressional District as a Republican from 1995 to 2003, moved on to other topics during the Q and A portion of the meeting. On a question about Afghanistan, Barr quipped, "Started out well. Ended in disaster. Next question." He then offered a more considered answer. Echoing a refrain from the Vietnam era, the congressman opined that when the military is left to do their job, they can usually get it done, and in efficient order. It's when politics gets involved that things get messy. For that, he added, "there's plenty of blame to go around."
He also said the folks running the show in Washington at the time — and even now — didn't have a clue about what the Middle East is really like.
"This goes back to the days after World War I when the British and the French carved up the Middle East with arbitrary boundaries, and arbitrary monarchs, and so forth," Barr said. "It's been problematic ever since."
That explains, he said to another question, why we focused our energies on Afghanistan for so long instead of Saudi Arabia, where Osama Bin Laden and most of the hijackers hailed from. It explains, to a degree, why the withdrawal has been such a humiliating affair.
"Some of that work in Afghanistan, that made sense," Barr said. "But staying there year, after year, after year, after year, after year, to me didn't make a lot of sense. It didn't really accomplish very much in terms of our national security. And it was terribly, terribly expensive in so many ways. I think a lot of it is simply because, one, nobody in Washington ever wants to admit they made a mistake. Secondly, they just really don't understand that part of the world. It's a real shame."
---
About that health board vote: When you walk into Marietta City Hall, you can wear a mask. Or not. It's your choice, really — although the high priests in the Centers for Disease Control and Prevention would really prefer you wear one — because neither the city manager nor City Council have instituted a mandate, à la Cobb County government.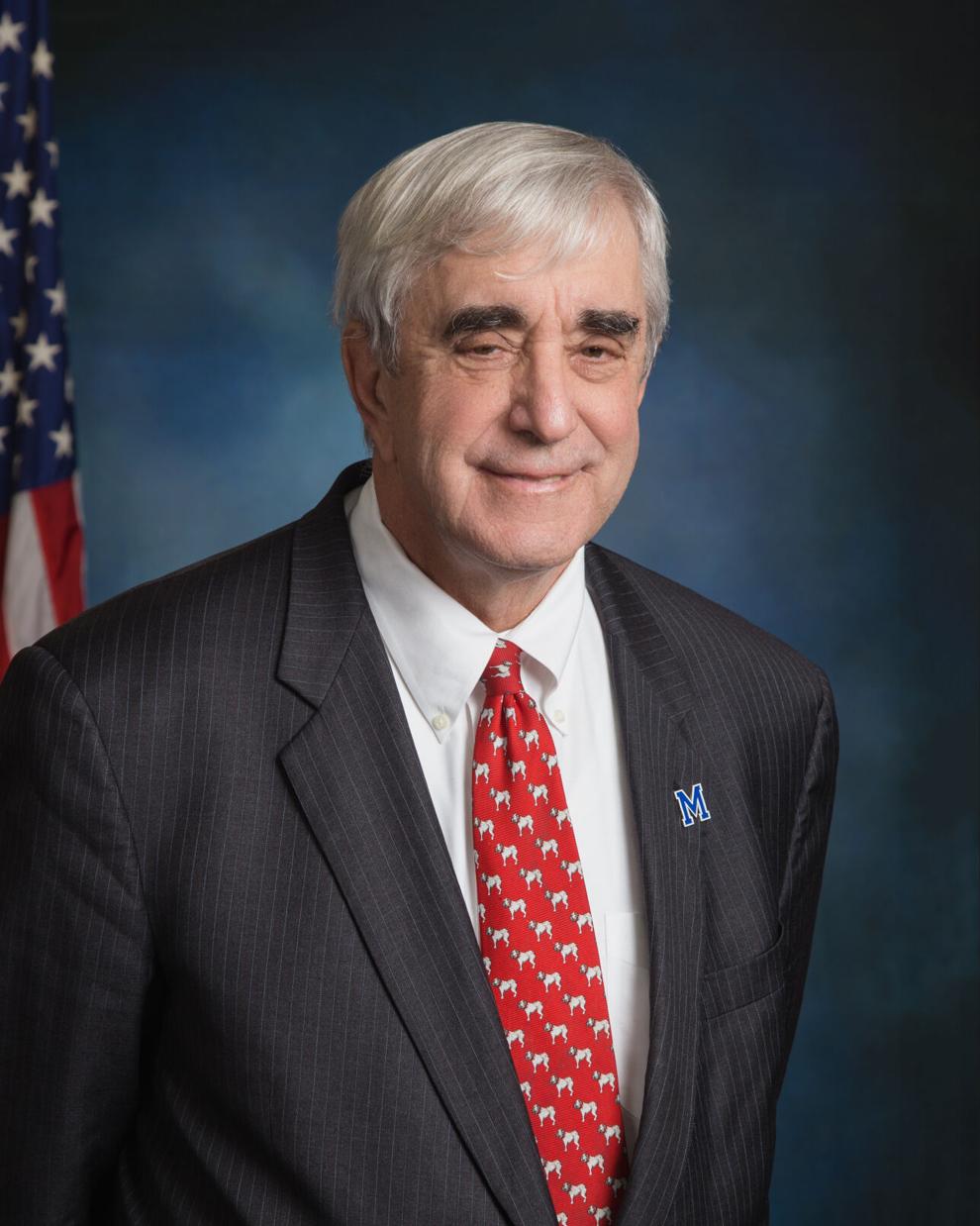 So observers might have found it curious, then, that Marietta Mayor Steve Tumlin, a member of the Cobb County Board of Health, joined six of his fellow board members in voting to recommend that Cobb schools, public and private, mandate mask-wearing for everyone older than 2.
Tumlin told Around Town this week his reasoning was quite simple.
"These children can't be vaccinated. That was the main reason behind this," the mayor said.
There are three coronavirus vaccines authorized for use in the United States. The Moderna and Johnson & Johnson vaccines are authorized for use in people 16 and older, while the Pfizer-BioNTech vaccine is authorized for use in people 12 and older. While children are least likely to fall seriously ill from the coronavirus, it is not impossible, and there is no protection available to them save mask-wearing, social-distancing and hand-washing.
As for a potential mask mandate in city of Marietta buildings?
"We've discussed that for a year and a half," Tumlin said with a chuckle. "I think we would wait on the governor for that."
---
Finally, I figured out/But it took a long, long time: The Jonquil City has a birthday coming up, so we hear. On Oct. 9, Smyrna will be throwing a birthday bash at Village Green with music and fireworks.
Two bands are lined up, described by the city as "a special back-to-back lineup of powerful music with musicians who helped define the late grunge era through the 90s and beyond."
Rock bands Sister Hazel and Gin Blossoms will perform. The action starts at 5 p.m. Tables can be bought for $50 for Smyrna residents and $60 for non-residents.
---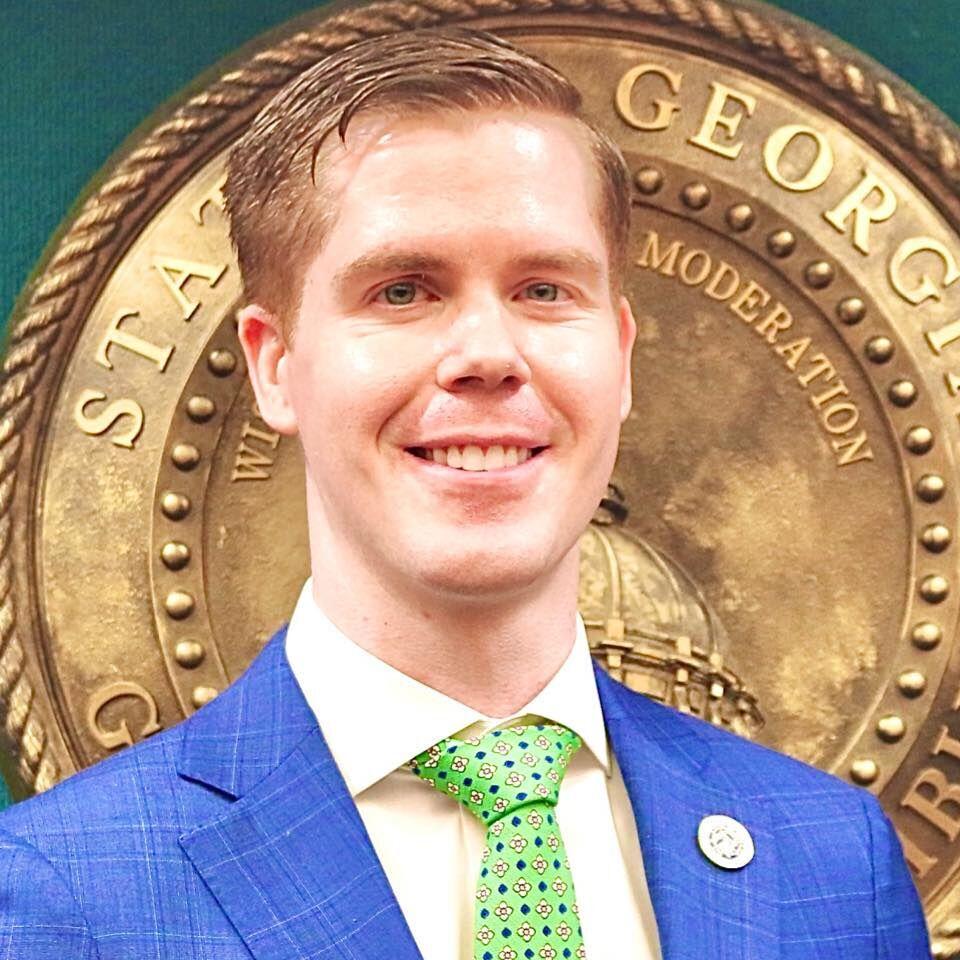 ENDORSEMENTS: Cobb School board Chairman Randy Scamihorn has endorsed Republican Jake Evans in his race for Georgia's 6th Congressional District.
In a statement, Scamihorn called Evans a "bold conservative" in a time when "the Left is imposing anti-American values through the media, woke corporations and even in our education systems."
"Here at home, I'm on the front lines fighting to keep divisive teachings like Critical Race Theory out of our schools," Scamihorn's statement continued. "Right now, we have a member of Congress who is working against us on these principles, and we have the power to change that at the ballot box."
Evans in turn said, as a graduate of Georgia public schools, he has "tremendous respect for our educators who give their all every day," and said those educators would have a friend in him if elected.
"I'm grateful for the support from respected local leaders like Randy, who work every day in the trenches to give students the opportunity that education brings in our country," Evans said.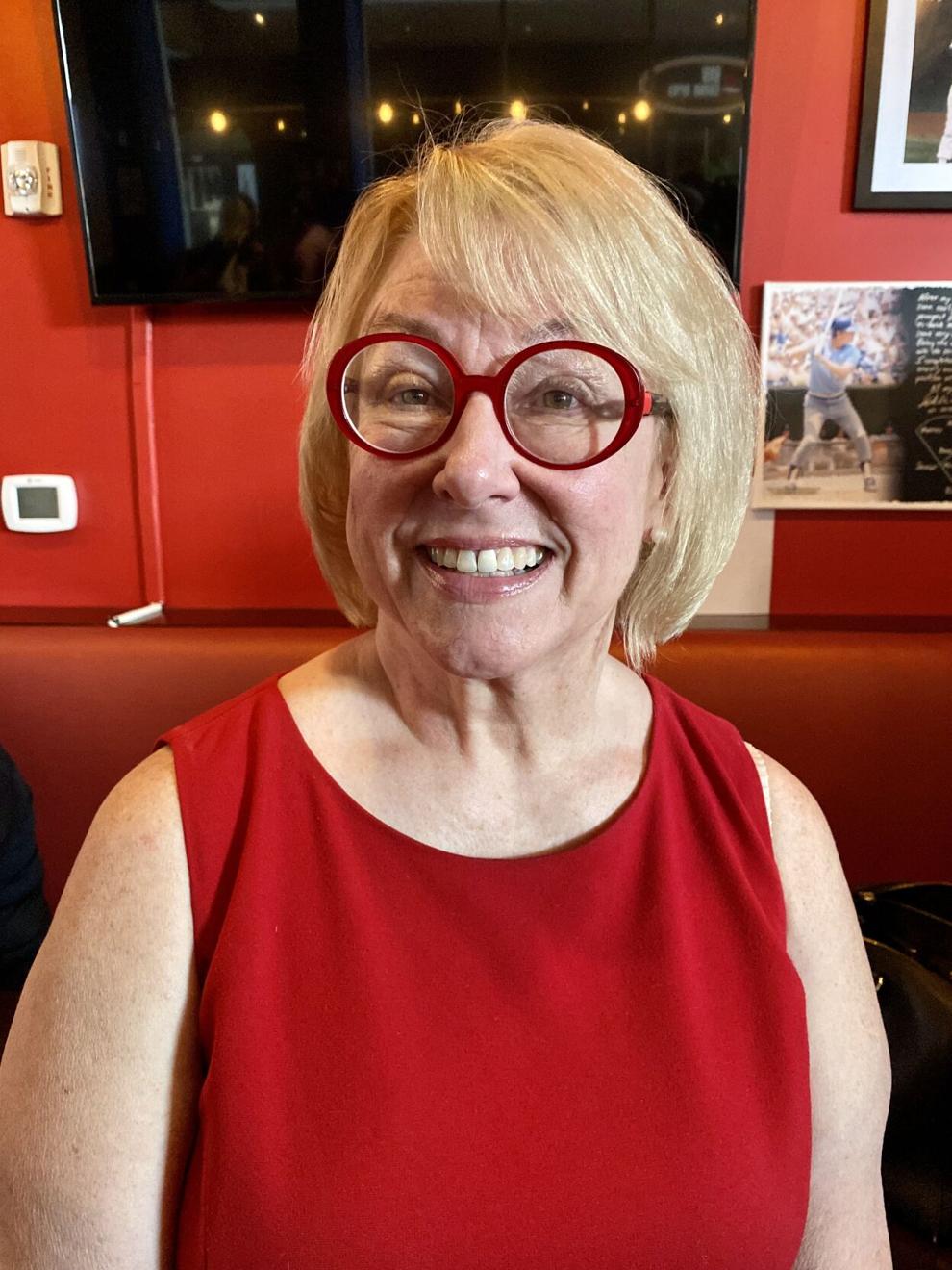 In related 6th Congressional District news, Republican candidate Suzi Voyles, president of the Eagle Forum's Georgia chapter, has hired Ascent Strategic to serve as general consultant to her campaign.
"As our campaign and momentum continue to grow, I am proud to be working with the Ascent Strategic team," Voyles said. "Their knowledge and experience, as well as focus on electing conservative women, will be a huge asset to our campaign. I look forward to working with them to achieve victory next fall."
---
APPOINTMENTS: Gov. Brian Kemp has appointed Robert Allen Kelly, an orthopedic surgeon in Kennesaw, to the Georgia Board of Athletic Trainers.
Kelly received his medical degree in 1984 from the University of Miami Leonard M. Miller School of Medicine and currently works with Resurgens Orthopedics, where he has served on their board of directors.
Kelly is considered to be "at the top of his profession," the governor's news release said, with accomplishments including recognition in Atlanta Magazine's Top Doctors in Orthopedic Surgery eight times.
He has received certification through the American Academy of Orthopedic Surgeons and has areas of expertise in sports medicine, arthroscopy and joint replacement.
---
HALL OF FAME: Marietta High School is preparing to induct its newest class of Hall of Fame athletes. A Hall of Fame induction ceremony and luncheon will be 11 a.m. on Sept. 17 at the high school. Luncheon tickets are available for purchase at the Marietta High School athletic office for $20.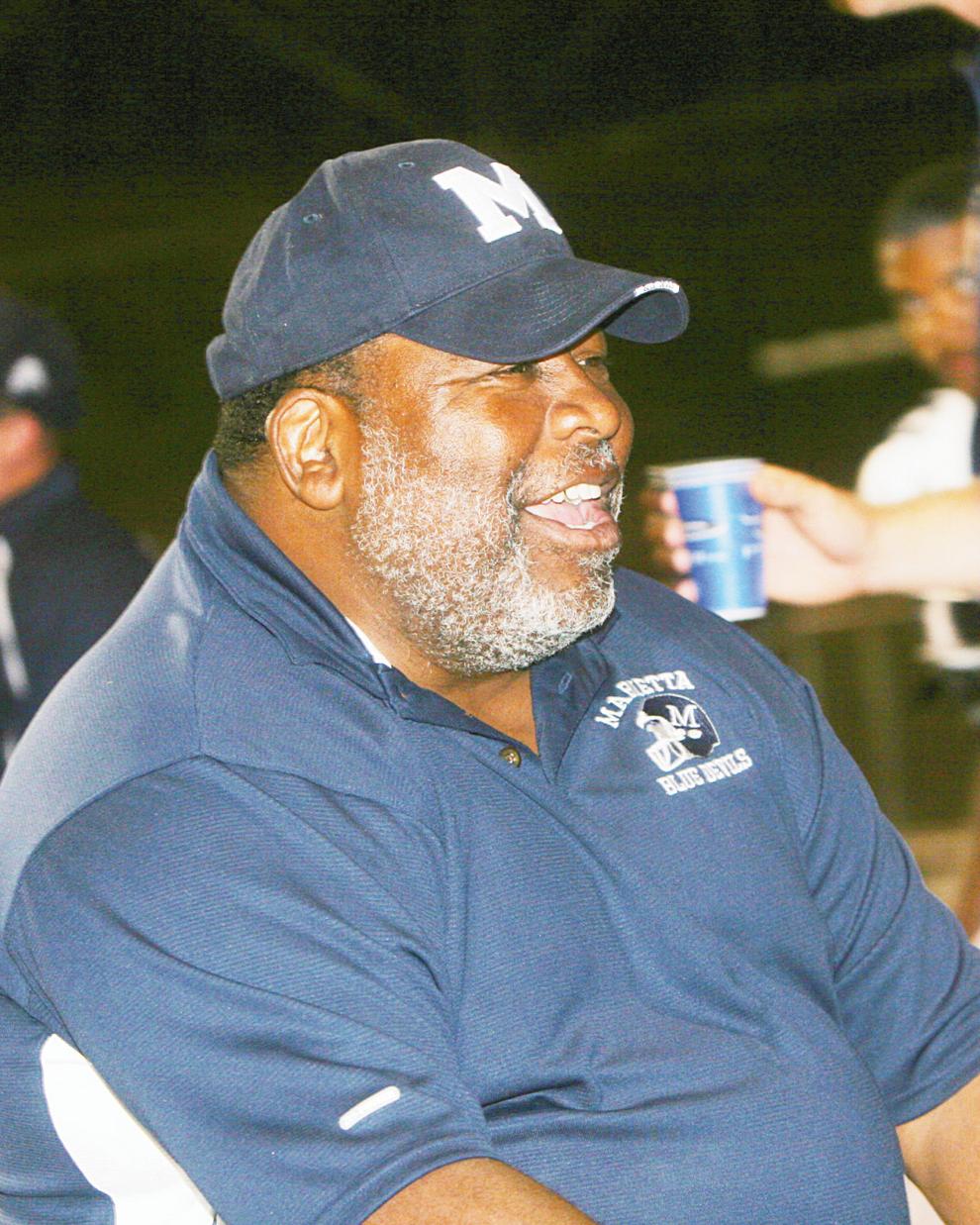 In the evening, the newly inducted class will be introduced before the varsity football game against Parkview High School at Northcutt Stadium. Tickets to the game are available for purchase for $8 at gofan.co/app/events/340079.
Here are this year's Hall of Fame inductees: Mark Bost (MHS 1997); Steven Goolsby (MHS 1994); Terrance Huey (MHS 2000); David Hunter (MHS 1967); Telia McCall (MHS 2009); James "Friday" Richards, coach (MHS 1972); Tissilli Rogers (MHS 2002); Kim Tedder (MHS 1993); JC Ward (MHS 2009); Travis Zachery (MHS 1997); and the 1962 boys cross country team.
---