With the Nov. 3 election causing no changes in Cobb's 21-member legislative delegation, Around Town rang the delegation's chairman to learn what was in store for the coming year.
State Rep. David Wilkerson, D-Powder Springs, said tradition holds that the chair steps down after two years, a tradition he intends to honor.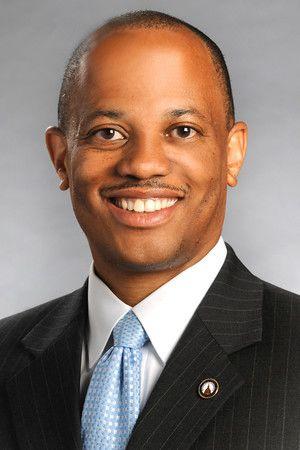 So come January, a new chair will be elected.
Cobb has six state senators, evenly divided between Republicans and Democrats. In the Georgia House, Cobb has 15 members with Democrats holding eight of those seats, a slim majority.
Any local bill to pass the delegation requires a simple majority from both Cobb's senators and representatives. At least that's how local bills are usually approved. When Wilkerson was elected chair, Cobb's House delegation didn't adopt its governing rules by the deadline, meaning all it took for a local bill to fail was one representative objecting to it.
And that's exactly what happened when it came to giving raises to the Cobb County sheriff and his top leadership. Several Democrats objected, killing the sheriff's pay raise bill earlier this year.
Wilkerson said the delegation would not make that mistake again when electing its new chair in January. But because Cobb's Senate delegation is 3-3, and Cobb's House delegation is only majority Democrat by one legislator, cooperation is vital.
"We just need to go back to passing our rules, and I fully hope and expect that will happen, that come January we'll pass our normal rules and get back to the way we've done business for however many years. I expect it to go back to a simple majority when we meet in January," he said.
A big-ticket item next year is kicking off the redrawing of district boundaries for elected officials. The Cobb delegation is in charge of redrawing the lines of two governments: the Cobb Board of Commissioners and the Cobb Board of Education. Cities draw their own boundaries.
"That is up to the Cobb County Legislative Delegation, the 21 of us will decide what those maps look like. We can take input from the school board. We can take input from the commissioners, but at the end of the day it's something that falls upon the legislators to draw," Wilkerson said.
Given how the Democrats only control the delegation by a slim margin, Wilkerson believes compromise is key to a successful redistricting.
"What I would like to see is different from what we did 10 years ago, and that means that we actually work together to draw lines that make sense based on the school boundaries. You know, let the natural boundaries fall as they may and not try to maximize one party's advantage over another," the chairman said.
Wilkerson said tradition dictates that the full House and Senate respect the decision of the local delegations to draw their local districts.
Legislators in both chambers will be busy enough drawing the lines of their own district seats, which "usually is a nasty process."
"(Republicans) control the House, Senate. They get to draw those lines however they want. We're kind of observers. But at the end of the day, if you take Cobb County, the majority was 60 percent or whatever it was Democratic. You would think your legislative body would reflect that somewhat. They're going to do their best to draw as many Democrats out as they can, but it's going to be a challenge just based on the fact that the state is changing so much."
When the census data is released this coming summer, Wilkerson expects lawmakers to get to work on the maps, with approval likely in the 2022 session.
---
LAST TIME, Wilkerson said the Cobb school board presented a redistricting map its members had agreed on to the delegation and then-state Rep. Earl Ehrhart, R-Powder Springs, presented another map. He said Ehrhart's map moved one of the school board seats west which some believe caused Democrat Cobb school board member Alison Bartlett to lose her seat to Republican Brad Wheeler.
Those were the days on the board when Republicans and Democrats worked together. For instance, although the board was majority Republican, Bartlett served a term as chair. And that wasn't unusual. Democrat Betty Gray, a retired Cobb County principal, also served as chair when she was on the board in addition to being then-Republican school board member Lindsey Tippins' closest ally.
But that was then. Nowadays, the school board is bitterly partisan, voting along party lines.
"I don't know if it's a reflection of society as a whole. That could be part of it, but I've been getting calls about trying to make the board nonpartisan," Wilkerson said. "I think after this last election people saw people were locked down by party."
Wilkerson said he hates to see the ugly partisanship.
"I'd like to see it go back. I've always had good relationships with both parties on the school board and it is getting harder to actually discuss legislation. I don't know what it is, but it definitely seems to be more difficult."
By contrast, the Marietta school board, whose members tend to get along with one another, is non-partisan.
"It's a big difference, but that's a whole 'nother conversation for another day. I think (Superintendent Grant Rivera) is doing a great job over there. He gets in the weeds with everyone else and is not afraid to be visible so I think they're doing a good job at Marietta," Wilkerson said.
Tippins went from serving on the Cobb school board to serving in the Georgia Senate.
The west Cobb senator said looking at changing the Cobb school board to a nonpartisan board was certainly worthy of discussion.
"I don't think providing education for kids ought to be something you see a board constantly wrangling over," he said. "If it would make the wrangling on the school board go away, I'd say do it in a heartbeat. But I'm not sure that's going to do that."
The senator said his desire is to see the school board operate as a cohesive unit.
"And realize you're going to have differences of opinion, but one thing I think all elected bodies ought to learn, at least when you're in public you need to be respectful of your fellow board members. If you're going to argue and work out problems, it doesn't need to be a public spectacle. People have to individually commit themselves to the resolution of differences in an adult manner instead of trying to fire off volleys at one another and see who can insult the other to the greatest extent. You need to No. 1 define the problem, and then you need to work toward a common solution."
That doesn't mean you'll always agree, he said.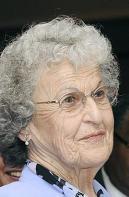 "There were times Betty Gray was my closest ally. There were times Betty and I didn't vote the same way. But we were always friends, and that's what we agreed on right from the start was that regardless of what the outcome was, when the discussion was over Betty Gray and I were still going to be friends, and we stayed that way the entire time."
---
ON THE LEFT: The Rev. Raphael Warnock and Jon Ossoff, the two Democrats vying to unseat Georgia's Republican U.S. senators David Perdue and Kelly Loeffler, rallied at the Cobb Civic Center on Sunday. Wilkerson said his truck was turned into a makeshift platform, with a lectern hauled up on the truck bed in which to speak from.
"The crowd was energetic. It was pretty amazing. That parking lot was full of cars and people. It was easily a couple hundred," he said.
Wilkerson has high hopes for the Dems winning the special election.
"I would put it as our best shot in years of winning a special election," he said.
Speaking of Ossoff, he's hosting a drive-thru yard sign pick-up event in Marietta at 11 a.m. Wednesday. Supporters have the chance to meet Ossoff safely from their cars while wearing masks and receive an "Ossoff for Senate" yard sign. The event is at Turner Chapel AME Church, 492 North Marietta Parkway, Marietta.
---
UNCORKED: Friends of Kennesaw Mountain is hosting a meet & greet from 2-4 p.m. Saturday at the Marietta Wine Market. The public is invited to stop by and meet the group, along with Patrick Gamman, the new superintendent of Kennesaw Mountain National Battlefield Park.
There will be a wine tasting and hors d'oeuvres, plus live music. Cost: $10. Location: 18 Powder Springs St SW, Marietta, GA 30064.
COVID-19 protocols will be followed, so wear a mask.