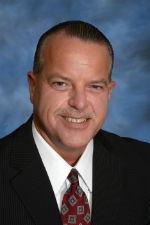 Cobb Schools Superintendent Chris Ragsdale was the star of the show at this week's Kennesaw Business Association luncheon. In classic Ragsdale fashion, the superintendent made his way on to the stage at the Governors Gun Club as ACDC's "Back in Black" blared through overhead speakers.
He touted the strength of Cobb teachers throughout the pandemic and reflected on the challenges the virus created for schools when it prompted the closure of buildings on a Friday the 13th in March 2020. He said rocks had been slung over the district's decisions throughout the pandemic. The school district's decisions came on the heels of advice from health experts, he noted.
Ragsdale also said virtual school options were likely here to stay, noting that his district will offer "a virtual option" next school year.
Government officials are allowed to educate but not advocate for the passage of sales tax referenda. Ragsdale walked confidently up to that line, tiptoed on top of it, but didn't quite cross over, saying he believed most people in the room would support the 1% sales tax for education, if of course they, not he, desired. The referendum, which he called "vitally important" for facility upgrades and major projects, comes in November.
He only teased what he called expected projects, new projects and huge projects, without giving details, citing school board members' aptitude to wring his neck should he present information publicly that he hadn't yet brought to the board.
On that note, AT can't help but notice that November is only six months out and both Cobb and Marietta voters have no idea what projects they'll be asked to approve hundreds of millions of dollars for — though Ragsdale did promise a presentation at the May 20 school board meeting.
Then, "as dangerous as it sounds," the superintendent turned the mic over to the audience to field their questions.
The audience members threw mostly softballs, asking about the future of opportunities for new teachers just graduating from college, what the district's employee retention rate was and geographic placement of SPLOST projects.
At several periods in his presentation, Ragsdale came close to addressing the elephant in the room — the impending special review of the school district by its accrediting body, Cognia.
Without pointing fingers at any one (or three) person (or board member) or issue, Ragsdale said politics had no place in the operation of a school district or education of children, prompting applause from the crowd.
Ragsdale got even closer to the Cognia review topic later, saying there was "a lot of noise, a lot of distraction going on right now, but we'll get through that."
"We're not a nationally renowned district for no reason," he said.
But a direct exploration of the topic was conspicuously missing — so MDJ senior reporter Thomas Hartwell asked the superintendent about it after his talk.
Ragsdale said he had no update on the status of the upcoming accreditation review. And in response to the school board's three Democrats saying at a recent meeting of the Cobb Democratic Party that the district's accreditation is not threatened, Ragsdale said "that's their opinion."
"Anything less than full accreditation is a ding on accreditation. It's not positive," Ragsdale said, adding that the optics of a review even occurring is bad for the district.
Asked what options the three board members had other than going to Cognia and asking for a review after attempts to meet with him and Republican members of the board, Ragsdale said, "My door is always open."
---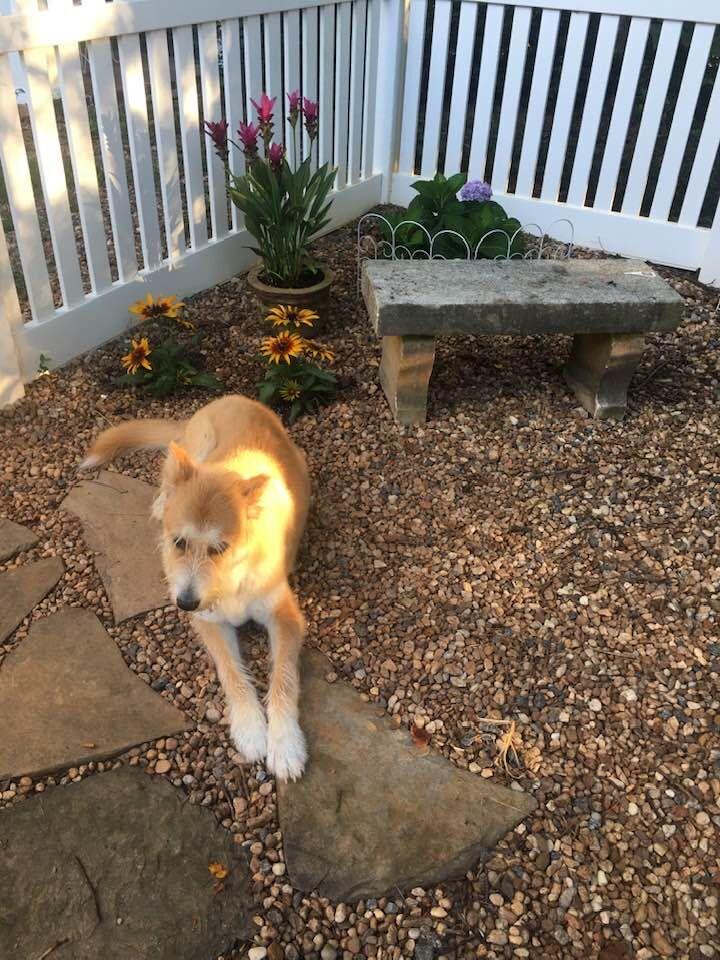 Careful where you step: Victor the dog is often out and about in downtown Marietta with his owner, Jim Glover.
"He's a regular on the Square. Everybody up there knows him. They don't know me, they know him," Glover said of his rescue dog, an 11-year-old Wolfhound-terrier blend.
Glover, who is manager and vice president of the Cobb office of Atlanta Fine Homes Sotheby's International Realty, said he noticed something wrong after Victor returned to the house from being let outside Wednesday. Victor was hobbling and licking his paw as if he had a splinter. Glover trimmed the dog's toenail, thinking that was the source of irritation.
"He just started swelling up overnight and the next morning he just chewed himself raw and it was bleeding so I took him to the vet. His foot swelled up just like a club foot almost. It looked grotesque," Glover said.
The vet kept Victor overnight for observation.
"He's an older dog and he's had cardiac problems so they wanted to watch him. They treated the wound and had him on IVs."
The vet told Glover that it was a venomous bite, either from a snake or a brown recluse spider.
"I've seen copperheads out in my yard, so I just assume it was a copperhead. I'm too far away from water for it to be a water moccasin," Glover said.
The vet also told him snakes don't always release all of their venom when biting dogs.
"They would on a human because they really view humans as a threat but they don't necessarily view dogs as that much of a threat. It was total news to me."
Victor was back home Friday, and, after drinking lots of water while wearing the cone of shame, sleeping peacefully.
"I think he's rounded the corner — the fact that he made it through the night last night," Glover said, advising dog owners to be aware when walking outside and observe where your dogs go.
"I walk the trails of Kennesaw Mountain a lot and we see a lot of snakes on those trails. And I think it's just very important that people be very aware, and I might even just take Victor out on a leash just so he doesn't wander off where we can't see. Watch where you walk," he advised.
---
SOCCER AND THE GEM CITY: Did you know Marietta has a semi-pro women's soccer team? Well, you do now. They're called the Atlanta Panthers, and they were invited to Marietta's City Council meeting Wednesday night by Councilwoman Cheryl Richardson.
The Panthers are a pro-am (professional-amateur) team. Pro-am teams serve as feeder teams to the National Women's Soccer League, the top level of women's soccer in the U.S.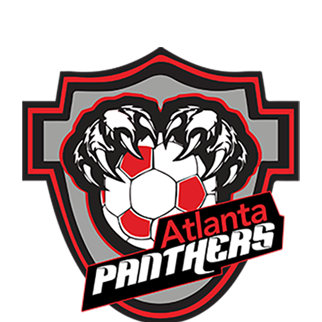 Per the Panthers' website, some pro-am players are college athletes staying in shape over the summer, while others are ex-pro players or just amateurs who love the game.
A few of the Panthers played at Marietta High School, City Manager Bill Bruton said.
"We're very glad to be a part of the city of Marietta, because we've been trying to find a place to play … I'm excited to allow these great women to have this opportunity to play, because of the fact that there's not a team — a semi-pro team or a pro team — for the women (in Atlanta)," said Bernadette "Bernie" Beale, the owner and general manager of the team.
There's been lots of interest already, head coach Ron Apollon said. He said 48 players have signed up — the team has been training, and he's still figuring out who will be in the starting lineup.
The Panthers play at Life University. Their first match is June 5 at 7 p.m. against Pensacola FC.
---
THE VACCINE QUESTION: The great state of Maine announced recently it would bribe vaccine-hesitant residents with credits to L.L. Bean, the state's pride and joy, as well as hunting and fishing licenses.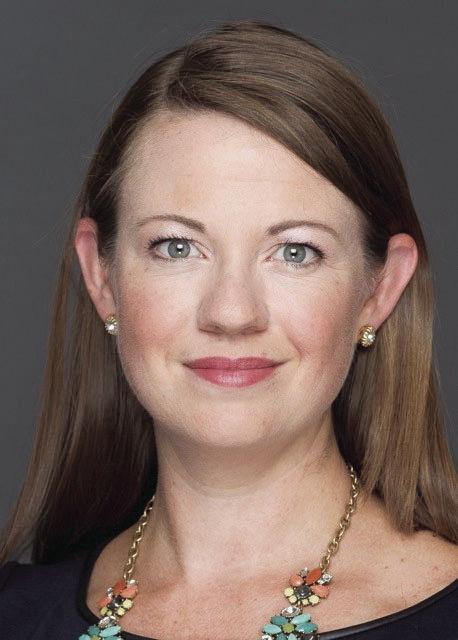 State Rep. Teri Anulewicz, D-Smyrna, thinks it's time for Georgia to do something similar.
"If you want to motivate someone to do something, you've got to know their currency," she wrote on Twitter Wednesday. "We've tried @krispykreme in GA & that worked well but it may be time for the big guns cc: @WaffleHouse @ChickfilA @GeorgiaWild let's get some licenses!"
---
APPOINTMENTS: Among the winners of Senate Bill 202 (alternatively, the "Jim Crow 2.0," or, "easy to vote, hard to cheat" law) was the Georgia State Elections Board, the five-member body responsible for overseeing elections across the state. The bill invested in the board new powers to review local elections boards, and if deemed necessary, suspend them for up to nine months.
That board now has a new member, who will be a familiar face to Cobb voters—Sara Tindall Ghazal, the 2020 Democratic opponent to state Rep. Matt Dollar, R-east Cobb.
Ghazal, appointed by the state Democratic Party, was the party's first voter protection director from 2018 to 2019, before leaving the position to take on Dollar (a less successful venture; she earned only 45% of the vote).
She is also the first addition since the SB 202 shakeup to the statewide board, which still awaits a chair. Secretary of State Brad Raffensperger was removed by law from his voting chairman's post. The state legislature is tasked with choosing a new chair, with the option for Gov. Brian Kemp to appoint one when lawmakers aren't in session. That, so far, has yet to happen.