When it comes to the November referendum for a new 1% special purpose local option sales tax for Cobb and Marietta schools, state Rep. David Wilkerson has just one question: What's the rush?
During a meeting of the Cobb Legislative Delegation this week, the Powder Springs Democrat shared why he believes the vote should be moved this November to March of 2023.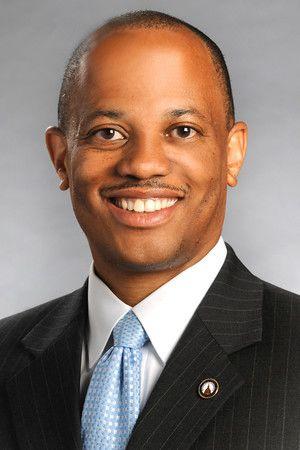 For one, the existing E-SPLOST doesn't expire until December 2023, and he said holding the election this early is unprecedented. And since the county government wants to hold its transportation SPLOST vote next year, it doesn't want to jeopardize that tax by adding a second one to the ballot.
There is also the matter of the Cobb school board's leadership to consider.
"I think there are some serious questions out there before you give $1 billion to this school board," Wilkerson said, arguing one can't blame it on partisanship because the board has had Democratic chairs in the past who have worked well with others, such as Betty Gray and Alison Bartlett.
"It's just never been this way before. And they don't care," Wilkerson said. "If there was some critical thinking as to when they bring a contract forward, I think people would feel more comfortable, but they've brought contracts forward and said, 'We don't have to discuss it.' So I think right now, would you give anybody that much money without any accountability? My concern is the way the board is acting now they have no desire to put the needs of those in different parts of the county they represent above their own."
Wilkerson said there's no reason why the E-SPLOST referendum can't be held in March of 2023, well before the existing E-SPLOST expires at the end of that year.
There will be at least one new school board member come January 2023 if Dr. Jaha Howard follows through on his announcement to run for state school superintendent. Were that to happen, Howard would qualify for state school super in March of 2022, serve out the rest of his Cobb school board term that year, and whoever won his seat would take office in 2023, Wilkerson said. Board members David Chastain and Charisse Davis are also up for reelection next year.
Cobb school board Chairman Randy Scamihorn told Around Town to begin with, it is up to the school board to decide when to hold the referendum.
"He is disingenuous at best and hyper partisan at worst if not distorting the facts. I don't know where to start with that," Scamihorn said in responding to Wilkerson's comments.
Anyone who's been around a while knows that past school boards have at times been extremely rancorous. The reason for holding the E-SPLOST vote early is to make sure there's enough time to hold a new referendum should there be confusion with this one.
"So he is absolutely trying to sabotage the school board. I don't appreciate it. He knows exactly what he's doing on behalf of the three Democrats on the board, two of them being leftists. And I'm disappointed in Rep. Wilkerson, because I thought he and I had a much better relationship than what he's indicated in recent weeks," Scamihorn said. 
The chairman said he thought there was agreement not to hold a SPLOST referendum during a special election, but to hold it during a primary and preferably a general election so everyone has a chance to weigh in.
"It is disappointing that Mr. Wilkerson would jeopardize a school system of such excellence and our ability to fund our many programs for partisan reasons," Scamihorn said.
---
In other election news, the delegation heard from Janine Eveler, Cobb's elections director, who asked them to consider moving back next year's primary election to the summer, Wilkerson said. The reason for this has to do with the legislature's upcoming redistricting decisions. Next month, the legislature meets to redraw the lines of congressional districts and state Senate and House offices. It won't take up the lines of local school board and county commission seats until the January session. And that worries elections officials about having enough time to hold the primary. Ultimately, the legislature will have to decide whether to move the primary back.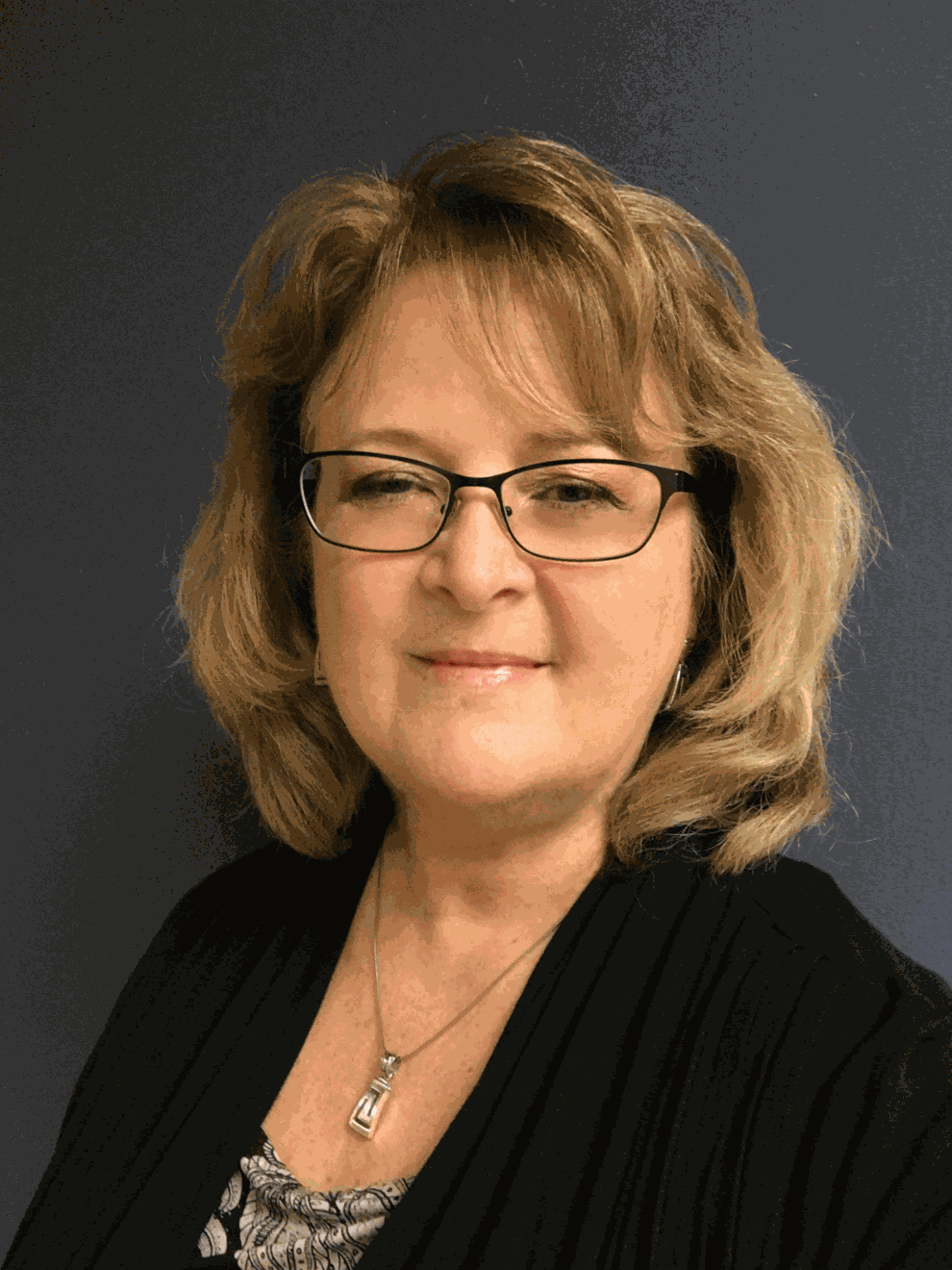 Wilkerson supports pushing back the primary while he said state Rep. Don Parsons, R-Marietta, is opposed to it and others were listening in.
---
ICE CREAM POLITICKING: Whether it was the ice cream truck or a particularly civic-minded neighborhood, the meet and greet Mayor Steve Tumlin and Councilman Grif Chalfant held at the Lee's Crossing clubhouse Thursday night saw a large turnout.
Former Marietta Mayor Bill Dunaway was there as were Councilman Johnny Walker and Marietta school board member Jason Waters, among others.
The neighborhood, said Tumlin, who knows his Gem City history, was part of a larger property that encompassed the Charlton Forge community all the way to Powder Springs Street. It used to be farmland owned by the Manning family. When Superior Court Judge James Manning died in the 1970s, Lee's Crossing, located off Whitlock Ave., was developed along with Burruss Elementary School. The new homes probably saved the school system, Tumlin said, given that Marietta City Schools was down to 4,500 students at the time. 
Ashley Greenacre brought her three children to the ice cream social, Connor, 8, Dylan, 5, and Brayden, 3, all of them enjoying a treat from the ice cream truck. The oldest plays sports with one of Tumlin's grandchildren.
"Connor has seen Mr. Tumlin all over and kind of plays a game of 'Where's the mayor?' and tries to find him like he's Waldo. He's very anxious to come meet him tonight," Greenacre said.
Greenacre moved here from California two years ago and intends to vote for Tumlin, who faces Councilwoman Michelle Cooper Kelly in next month's election. 
"We sought Marietta out because we like what it's all about and we want it to stay that way," she said.
Another couple, Gary and Lisa Baker, said they had some questions for Chalfant.
"Doesn't hurt that there's ice cream here," Mr. Baker said.
For him, the No. 1 issue is public safety.
"I think we've got a good thing going with the Marietta police, but we absolutely, in this day and age, we absolutely have to keep them strong and in the communities, because that just makes for a safer, more cohesive neighborhood throughout Marietta, so I'm big on supporting the police," he said.
The Bakers plan on voting for Tumlin, but say they're going to give some thought to the race between Chalfant and challenger John Silvey, a local Zaxby's franchise owner.
"It was good to talk to him but I'm going to still sleep on it," Mr. Baker said. 
"We're going to ponder it," Mrs. Baker added.
Tumlin said the No. 1 issue he hears on the campaign trail is public safety. Housing is also a frequent topic.
"We hear more and more about affordable housing because we have had a tremendous streak, but we're still below our goal," Tumlin said, noting the city's ratio is 42% owner occupied to 58% rental. "It's been an 18-year thing to balance. We have a lot of affordable housing especially compared to the suburbs. Some of them are too affordable with absentee landlords."
Chalfant also cited issues of zoning density as a frequent topic that arises on the campaign trail. 
"People are wanting us to fight a lot of big zonings just to keep these big apartments, like they say, 'non-owner occupied,' get these things out," Chalfant said. "People take care of their own property. They're just not as likely to care for somebody else's property if they just come in and live in it."
Lee's Crossing resident Dave Freedman, who chairs Marietta's Historic Preservation Commission and Historic Board of Review, said he's staying out of the mayor's race given his role on those boards. But he's happy to support Chalfant. 
"He's lived in this community a long time. He's a member of this community who really cares about Marietta and its citizens," Freedman said.
For Freedman, the No. 1 issue he wants the new mayor and council to address is public safety and traffic.
"I think the main thing is safety. Make sure our community is safe. You know, we live in a community now where you can go out and just about any time of night walk the streets and we want it to stay like that."
Cooper Kelly tells Around Town she had her meet and greet at Lee's Crossing on Tuesday and one at Charlton Forge last week. She has a town hall scheduled for 6:30 p.m. October 28 at Fire Station 56 on Sawyer Road.
---
ON THE LEFT: The Cobb Democrats will host a virtual forum for Kennesaw City Council candidates on Saturday.
"All politics is local, and it doesn't get any more local than this election. Housing, traffic, schools, law enforcement, neighborhood zoning — these are the things of local government. They are quality of life issues that impact Cobb citizens each and every day," the preview reads.
The party says two candidates are confirmed to attend — Antiono Jones, Post 4 candidate and Jon Bothers, Post 5 candidate. Chris Henderson, Post 4 incumbent and Trey Sinclair, Post 5 candidate, haven't responded.
The party also invited the two candidates for Acworth's Post 4, but both declined to attend.
The forum is 10 a.m. to noon and can be watched on Facebook Live or by registering to be on the Zoom call.
---
SPEAKER CIRCUIT: John King, Georgia's Insurance and Safety Fire commissioner, will speak to the Metro Marietta Kiwanis Club next week.
King will speak about his office, which regulates insurance companies, investigates insurance fraud and inspects buildings for fire safety. King also will speak about his time as a major general in the U.S. Army National Guard assigned to NORAD and U.S. Northern Command.
The meeting is Monday at Roswell Street Baptist Church, starting at noon. It can also be watched via Zoom.
---
RIP Axle: The Cobb community has shown itself to closely follow police K-9 officer news, and the latest is tough to hear.
The Cobb County Police Department this week took to Facebook to announce the death of K-9 Axle, after what police said was a medical issue.
"He served the police department honorably. Please keep Officer Johnson, his family and the K-9 Unit in your prayers," the post reads.
Axle joined the police department in January of 2014 and served as a patrol narcotics K-9 with his handler, Officer Johnson. The K-9 was deployed about 600 times to search for narcotics, violent suspects and general evidence, according to CCPD.
During his service, Axle located 29 suspects that had fled police, more than 277 pounds of narcotics with a street value of $1.3 million dollars and assisted in the seizure of about $100,000 in drug money, according to police.