Things are heating up in the judicial runoff race between attorneys Jason Marbutt and Greg Shenton, which will be decided in Tuesday's runoff election.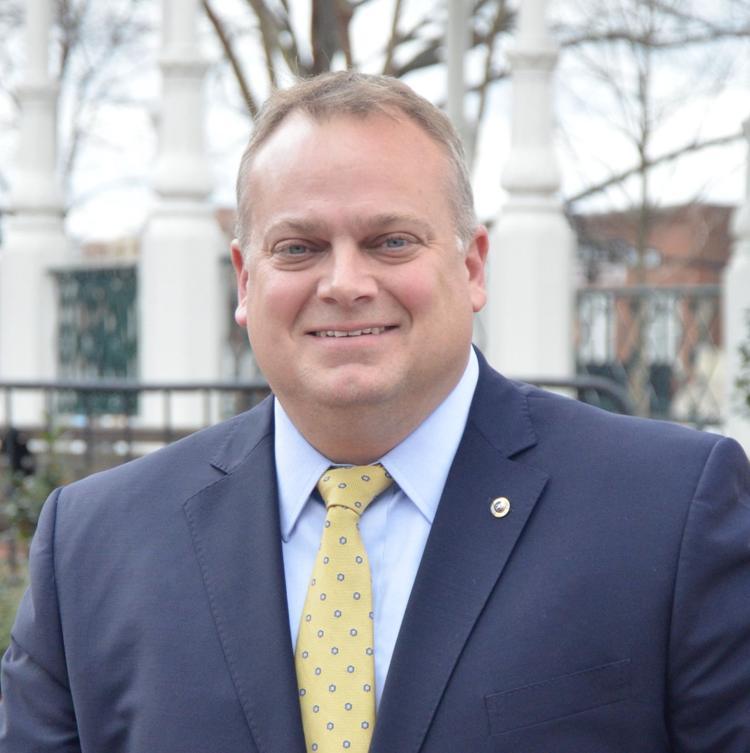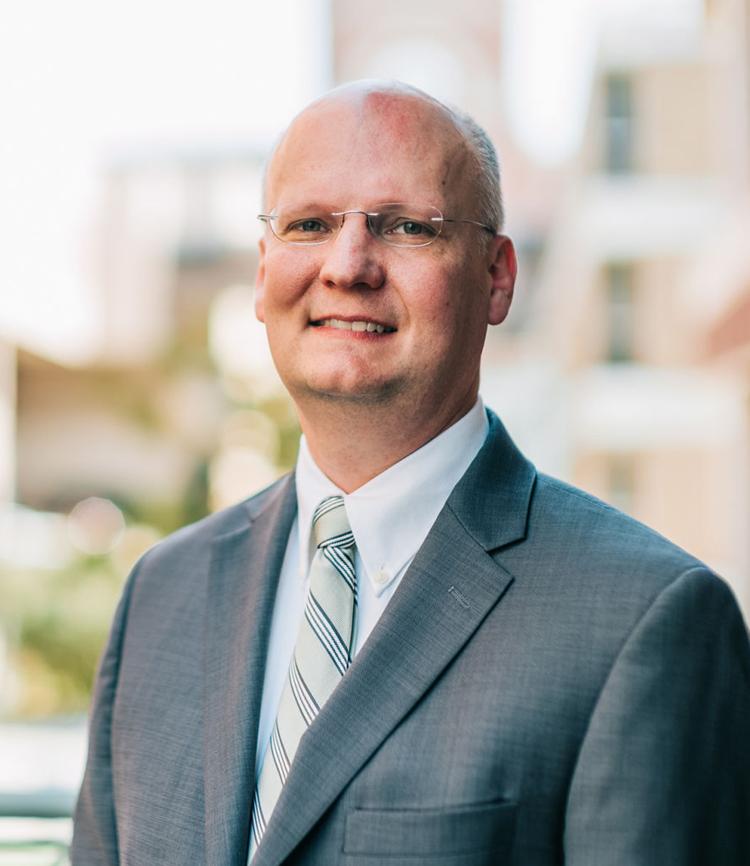 The race to replace retiring Superior Court Judge Stephen Schuster has seen its share of headlines, mostly around bantering over election rules.
Around Town readers will recall the candidates' previous squabbles over ticket prices and sponsorships made to the Cobb GOP Breakfast and at a forum hosted by the Cobb Democratic women. Those issues have withered from scrutiny, only to be replaced with fresh news out of both campaigns.
Here's the latest: Shenton's campaign, Friends of Greg Shenton, appears to have accepted more than the legal limit from its top contributor, O'Dell & O'Neil, when the firm donated $2,800 in late June.
The Georgia Transparency and Campaign Finance Commission, which regulates election campaigns, maintains that individual contributors can give cash and in-kind up to $2,800 in general elections like the primary held June 9, and an additional $1,500 when that election becomes a runoff — a total of $4,300.
O'Dell & O'Neil's contributions — $1,000 cash and an in-kind contribution valued at $1,706 from hosting the campaign kickoff party in March, and then $2,800 in cash June 25 — have a total value of $5,506, or $1,206 over the commission's requirements. Law firms often back judicial candidates and it's incumbent on the campaign — not the contributor — to track the donations and when they reach their limit.
After the overage was uncovered, the Shenton campaign hired RTA Strategy as a legal consultant. The firm is run by former state ethics commission chair Rick Thompson and Jason Boles. Shenton refunded the $2,800, and the law firm replaced it with a $1,500 contribution Wednesday, a new report filed Thursday shows. That makes the contributions copacetic.
Shenton said no one from the campaign finance commission contacted him about the contributions and his hiring of the firm, and the refunds, were self-initiated.
The campaign also refunded a contribution from Barnes Law Group, headed by former Gov. Roy Barnes, of $2,800 "out of an abundance of caution" because it was given after the initial June 9 election, Shenton said.
"What we've done is any contributions that could even arguably be over the limit, we've already refunded those back," he said. "Candidates run into issues like this all the time, and the proper thing to do is just refund the money, and that's what we've done. I'm not saying I've done anything wrong, what I'm saying is I'm taking the course of greatest caution."
A representative for the state commission said that they can't comment on potential violations by candidates running for an election in the next 30 days.
Last week, Marbutt came under fire from some local leaders when some residents received mailers from his campaign that featured a photo not of him, but of two Black men in what was apparently a stock image.
Monica DeLancy, who ran for District 4 Cobb commission seat, and is a supporter of Shenton's, said on social media she was among the south Cobb residents who received the flyer with the Black men, while other residents received a different one with a photo of Marbutt, who is white, and his family.
"Jason MarButt claims he is for equal justice but ... there were 2 different flyers delivered in Cobb County, the one with his picture on one side of town and the one with 2 black men on the other side of town," she wrote on her Facebook page.
As reported by Law.com's Daily Report, state Rep. David Wilkerson, D-Powder Springs, and Cobb County Commissioner Lisa Cupid also received the mailer, and Wilkerson called using the different mailers "racist campaigning." Defense attorney and vocal Shenton supporter Ashleigh Merchant said she received the same mailer, calling it misleading.
Marbutt said that the Daily Report story, in which his statements were later corrected, was a "concocted story," and that he did not send any mailers to known supporters of his opponent.
"When I used stock photos on earlier mailers, nobody complained," he said. "I have been out in the community. There's no secret who I am. I'm a public figure and have been a public figure for years. There's nothing misleading and nobody was misled."
---
SAUSAGE MAKING: State Sen. Kay Kirkpatrick, R-east Cobb, was on hand for Gov. Brian Kemp's final bill signing of the 2020 legislative session Wednesday. During the session, 342 bills and resolutions were passed — 11 of them carried or sponsored by the lawmaker from east Cobb.
"In spite of the challenges of the 2020 legislative session and my own bout with COVID, I had a very successful session," Kirkpatrick said. "I was able to pass six important bills that help the citizens of Georgia and carry five others that also passed. These bills are helpful to patients, especially women, as well as victims of domestic violence, nonprofit organizations and the Holocaust Commission. As a physician, I look forward to continuing my healthcare agenda and representing District 32."
In other lawmaker news, State Sen. Michael "Doc" Rhett, D-Marietta, was especially proud of the passage of his Senate Bill 20. That piece of legislation signed by Kemp Monday allows for the establishment of Banking Improvement Zones to encourage the opening of banks in areas that are underserved by financial institutions.
---
FUNDRAISER: Commissioner Lisa Cupid will host a fundraiser on Aug. 27. Would-be attendees will have to make a minimum donation of $100 to attend the Democrat's virtual fundraiser.
For those who don't know, Cupid, the county commissioner representing south Cobb, is running to unseat incumbent county Chairman Mike Boyce, a Republican.
---
TO THE RESCUE: The tradition of firefighters rescuing cats continues with Cobb County Fire and Emergency Services.
Fire Engine 23 responded to a 911 call from two residents who heard a kitten stuck in a stormwater pipe. The male kitten got in the pipe when it rained and was too small to escape, the fire department said on its Facebook page.
The crew found the kitten on some debris in the flowing water, waded through the water to get him and carried him out and took him back to the station, where he was cleaned and dried.
They gave him the name "Storm."
Capt. Sue Addyman adopted the kitten, and by now he is likely acclimating to his cat siblings at his new home.
"When asked about the harrowing incident and how it feels to be rescued by the brave crew of Cobb County Fire and Emergency Services, Storm responded, 'Meow, mmeeeeeow!'" the department said.
---
FOUL CALLED: Kelly Loeffler's row to hoe keeps getting deeper. Appointed to fill the giant shoes of Cobb's own Johnny Isakson, Loeffler, the junior U.S. senator from Georgia, ran into issues over some suspect timing of stock sales in the early days of the pandemic, she wasn't the first pick of President Trump, and is facing a Nov. 3 "jungle primary" free-for-all with some 20 candidates.
Now, WNBA players are sporting "Vote Warnock" T-shirts in support of the Rev. Raphael Warnock, who is among those candidates. Not lost on anyone is that Loeffler is a co-owner of the WNBA's Atlanta Dream, whose players were among those donning the Warnock campaign shirt.
Catering to conservatives, Loeffler has been openly critical of the WNBA's embrace of the Black Lives Matter movement. And she's sticking to her guns. In an appearance on Fox News' "The Ingraham Angle," the senator had this to say: "This isn't about playing basketball, it's about playing politics ... But I stood up for our American flag, suggested that we replace the divisive idea of this political organization Black Lives Matter. ... I had to draw the line, and I had to speak out.
"I think we all know the power that sports has to bring people together ... and that's been totally eradicated here in this moment where, because I have a conservative voice, they want me out, they want to cancel me. … This is emblematic of what's happening across the country."
---
GIVE THANKS: The pandemic has certainly changed America's shopping habits and it looks like that trend will carry on right through Thanksgiving. Not that long ago, retailers couldn't wait until Black Friday to lure Christmas shoppers into their stores. Over time, the start of the official holiday shopping season moved from the stroke of midnight to earlier and earlier on Thanksgiving Day. But no more. Two major retailers have announced a reversal. They will not be open Thanksgiving, Nov. 26. Target and Walmart both have announced most employees can spend time with their families, eating turkey and watching football (if there's any to watch). We look for others to follow suit. Alas, if you think this heralds a reversal of Christmas creep, you'd be wrong. Target will offer its biggest holiday deals earlier than ever, starting in October.
And for those who always thought of Black Friday as the busiest shopping day of the year, think again. That honor goes to the Saturday before Christmas. This year, that'll be Dec. 19.
It all reminds AT of an old "Dennis the Menace" cartoon where he says to his pal Joey, "Look, the Christmas decorations are up in the stores. That means Halloween can't be too far away."
---
WHAT WE EAT: For many, the virus curbed the appetite to eat out. But as Georgia opens, more diners are venturing out to their favorite eateries. The TopData marketing agency reports grab-and-go fast food shops are faring much better than the sit-down restaurant. Obviously, the need to social distance has something to do with that. Still, TopData surveyed every state to see where people were dining in. Here are Georgia's top casual dining chain destinations: 1. Longhorn Steakhouse. 2. Chili's. 3. Waffle House. 4. Cracker Barrel. 5. IHOP.