A Smyrna pastor has a message for city leaders: Slow down.
The Smyrna City Council is scheduled to vote Monday on a nondiscrimination ordinance that would ban city businesses from discriminating against customers or employees on the basis of race, sexual orientation and other characteristics.
Mayor Derek Norton organized a July 14 town hall on the topic, which drew some two dozen speakers, most in support of the measure.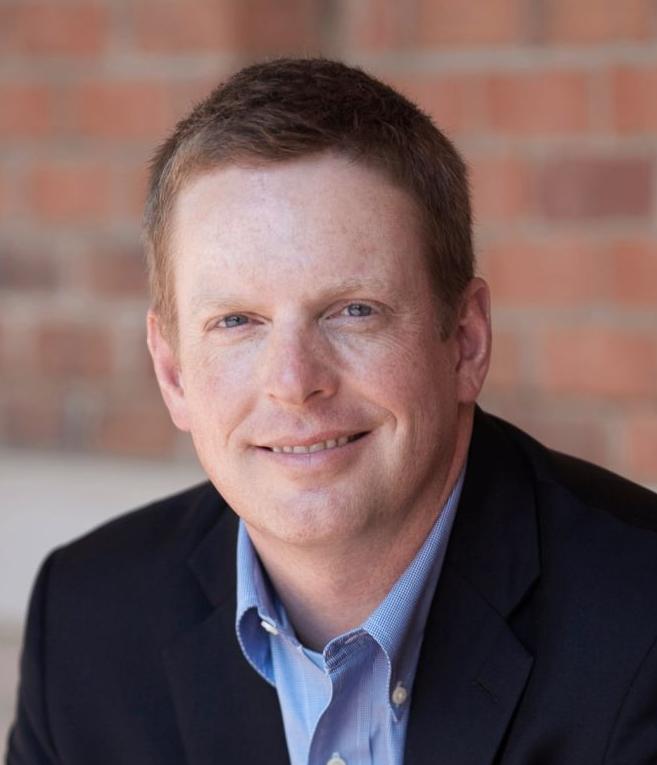 Dr. Jeffrey D. Pennington, senior pastor at Smyrna's First Baptist Church, acknowledges this. He also agrees "invidious discrimination has no place within our city."
Pennington was among the few who spoke in opposition to the ordinance at the town hall.
In a letter he shared with AT, the pastor laid out what he described as a "sensible opposing view" and urged the council not to rush to pass the ordinance.
Every non-discrimination ordinance is "systematically flawed," Pennington argues, because they "set up a clash between two protected parties, and then local government determines which party's protected rights prevail."
Pennington says there are many in the city who share this view.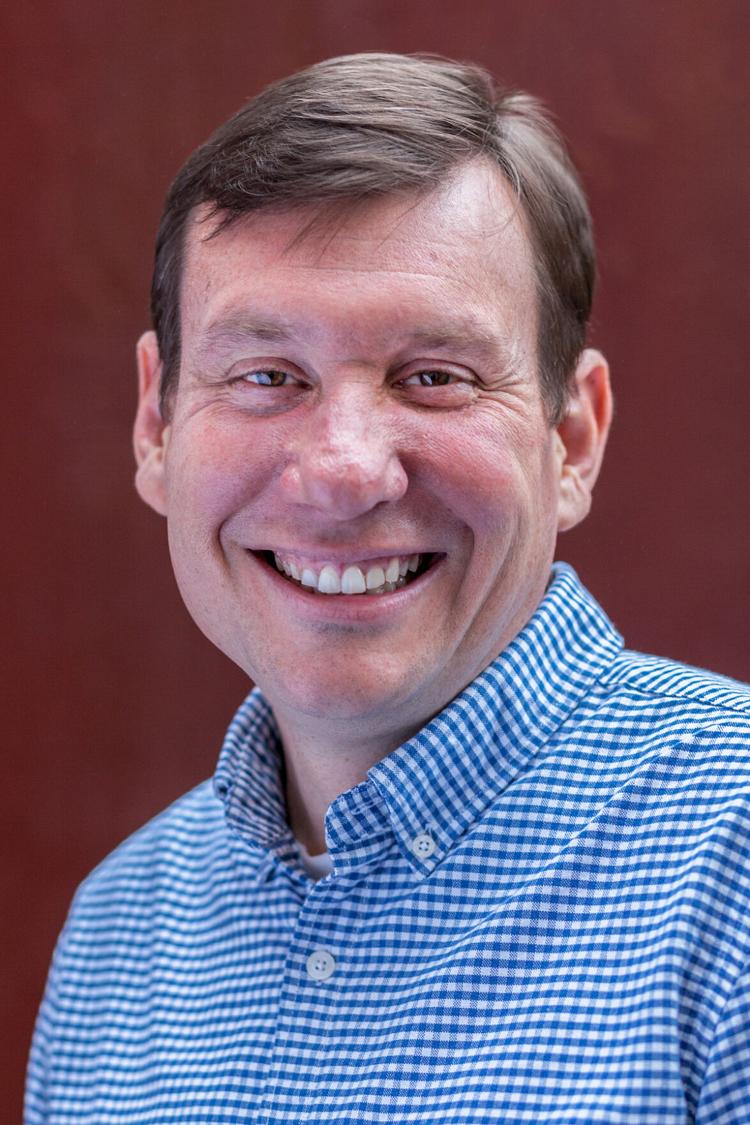 "Unfortunately, (the July 14) Town Hall meeting did not evidence this to be the case," he acknowledged before laying blame on the pandemic.
Since Father's Day, his congregation has met for Sunday worship. Temperatures are checked, attendees are distanced, masks are worn.
And yet "many who might regularly attend public gatherings are carefully and rightfully reluctant," he wrote.
Pennington says Norton told him the ordinance wouldn't be voted on before the pandemic is over and "discourse could freely occur."
"As COVID-19 numbers rise, the situation has yet to change and allow for this healthy gathering," he wrote. "Our city has carefully provided other avenues of public feedback, but I have always found that balanced, neighborly in-person gatherings are always what works best."
In a subsequent email, Pennington expanded on this point.
"The city did give us all the opportunity to call in and voice our views, and for that I am thankful," he wrote. "Yet, it is intimidating to voice your position over a telephone call that is broadcast for everyone in the community center to hear. Often, a citizen's presence at an event allows them to demonstrate support or opposition for a position. Right now, the pandemic makes this kind of participation challenging."
Although city attorney Scott Cochran, who wrote the ordinance, says its goal is to foster dialogue between parties, Pennington sees it having the opposite effect.
"We need to have a city in which everyone feels safe and respected," he wrote. "This culture comes through sincere care and honest dialogue, not through forced compliance to legislation."
---
ENDORSEMENTS: The Fraternal Order of Police's Kermit Sanders Lodge #13 is out with endorsements in the Aug. 11 runoff election. In the runoff to succeed retiring Cobb Superior Court Judge Steve Schuster, the membership endorsed prosecutor Jason Marbutt over attorney Greg Shenton.
"I think they went with somebody they know," said lodge president Steve Gaynor.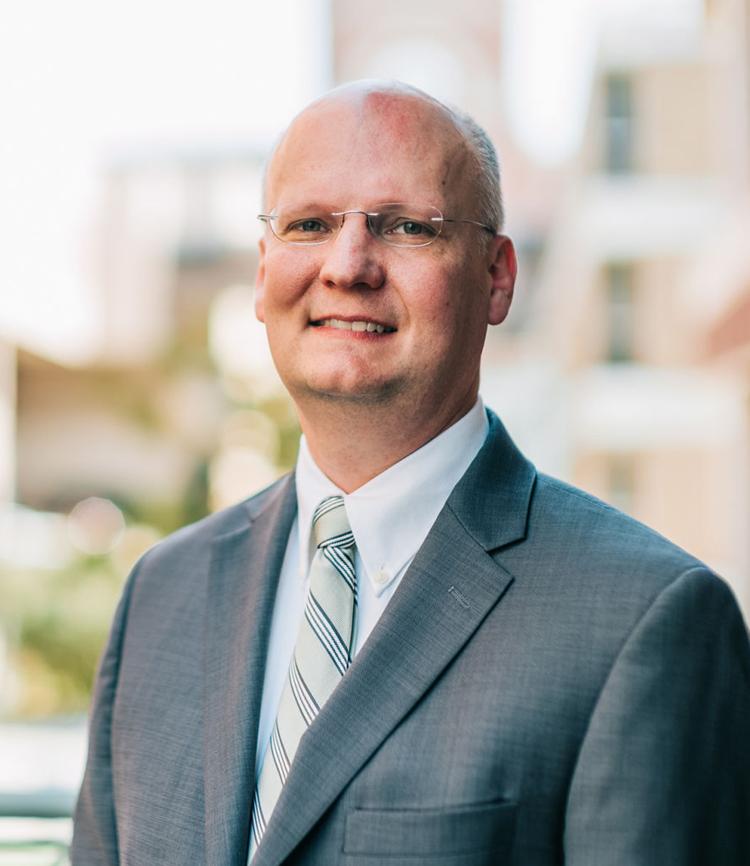 Might that be because Marbutt is a senior assistant district attorney, AT inquired?
"Greg told me he expected it because of that same thought process you just had," Gaynor said. "He said he would have been surprised if the FOP supported him, but it wasn't a surprise that they went with Marbutt given the fact that he's a career prosector."
In the runoff to succeed retiring Cobb State Court Judge Toby Prodgers, Gaynor said the lodge endorsed Diana Simmons over Trina Griffiths.
"I think the presentation that was given by Trina just didn't sell them," Gaynor said.
Gaynor himself has been working on the campaign of Democrat Craig Owens, who will challenge Republican Sheriff Neil Warren in November's election. To avoid any conflict, Gaynor said he turned the endorsement process over to the lodge's two vice presidents, John McCraw and Jon Byrum.
Moving forward, Gaynor said he does not expect the lodge to be making endorsements in the race for chairman of the Cobb Board of Commissioners or for any seats on the commission.
"They're not touching it because you know we didn't have a good result from backing (Chairman Mike) Boyce or (Commissioner Bob) Ott. I mean, they just weren't always there to support us. They promised a lot during the endorsement process, they promised they were always going to be there for us, and then when it kind of came time critical, they weren't. So there's a big push not to even go near the commission races this time."
An endorsement for sheriff is expected in the coming months though, Gaynor said.
---
STATE OF THE CITY: Marietta Mayor Steve "Thunder" Tumlin is scheduled to deliver his 2020 State of the City address on Wednesday, Aug. 5.
The program is from 11:30 to 1:30 p.m. at the Hilton Marietta Conference Center. Registration is required by close of business Monday to attend in person. Attendees will be asked to wear masks during event check-in and while moving through the event space. Temperature checks will be conducted before entering the ballroom. To attend virtually, attendees will register for the event by Monday, selecting the virtual attendance option. You will be sent the link to view the Marietta Area Council of the Cobb Chamber of Commerce livestream in advance of the event. The registration link to attend in person or virtually is: https://tinyurl.com/y38znvdg.
---
POLICE-YOUTH RELATIONS: The Cobb Police Department is collaborating with members of the community to bring law enforcement and Cobb youth together to discuss the challenges young people of color face.
Riverside Epicenter will host the conversation along with participants from Destiny World Church, Word of Faith, community advocate Marcus Coleman and former state Rep Alisha Thomas Morgan, D-Austell. 
"In recent years, a series of high-profile incidents have sparked a national dialogue on how youth and police interact," said Cobb County Police Chief Tim Cox. "This is an important conversation between young people and the police, with the intention of fostering better police-youth relations and finding common ground."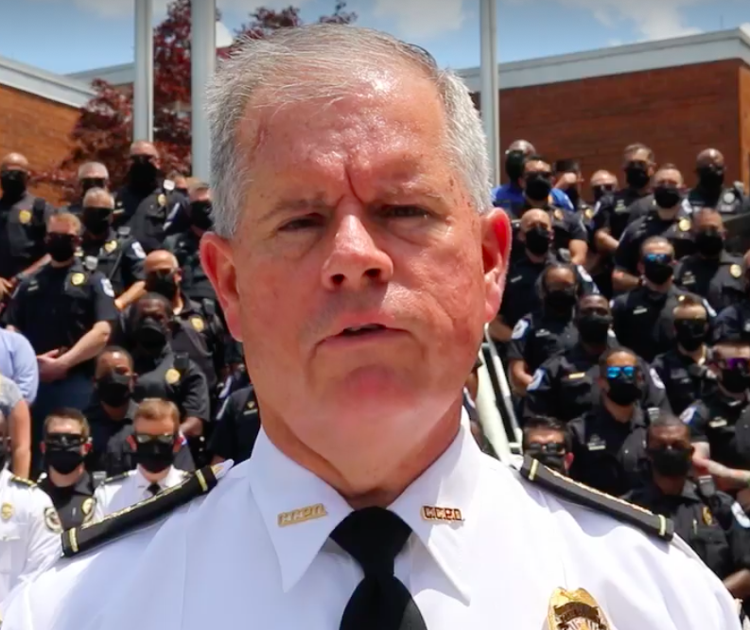 The event, which is not open to the public, takes place Wednesday.
---
REGIS PHILBIN, RIP: Radio personality Jenn Hobby, wife of Marietta Superintendent Grant Rivera, shared some thoughts about "the hardest working man in show business" following his death.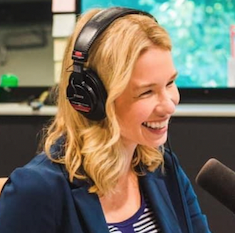 "Working alongside such a Hollywood legend, you learn how a true gentleman runs the show," Hobby posted on her Facebook page.
"Regis knew how to make an everyday conversation hilarious and he was the best storyteller. Before every show he met his co-host at her dressing room and escorted her to the set. (This was amazing, when I had the opportunity to fill in for Kelly (Ripa) on just one episode!) His talent, wit, and grace are unmatched. I will always remember how he made me feel important, respected and welcome, when my nerves were through the roof and I felt like a fish out of water."
Hobby said when they met again for his book tour in Atlanta she learned the challenge of interviewing the ultimate interviewer.
"... he was always turning the questions back to me! Regis has a passion for education and always engaged in deep conversation with Grant about the challenges facing children and teachers. Regis was one of a kind. I feel so blessed to have known him. He left the world a better place; may we all be inspired by his life and do the same."
---