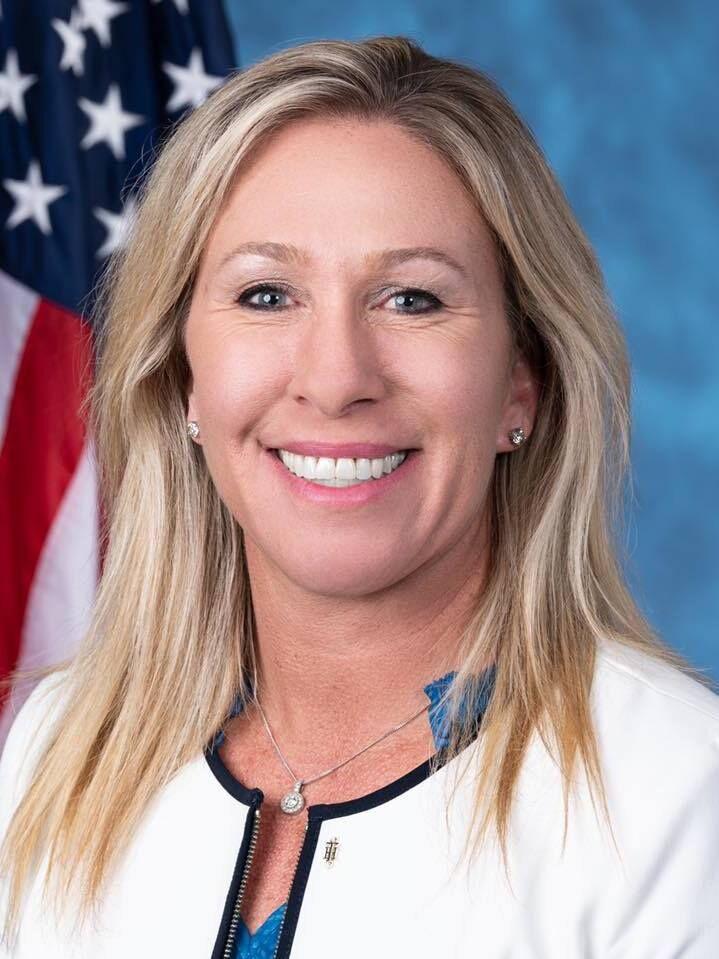 Cobb Democrats let out a cry of alarm this week upon learning that part of the 14th Congressional District represented by lightning-rod Congresswoman Marjorie Taylor Greene was drawn into Cobb County.
"CALL TO ACTION!" the Cobb Democratic Committee roared on social media, warning if you live in the Austell or Powder Springs area, Greene could be your new congresswoman.
"Not kidding," Cobb Dems continued. "Time to make some noise and register opposition to Marjorie representing your community."
Commenting on the post, Cobb GOP Chair Salleigh Grubbs seemed to relish their dismay.
"This is the best thing I've read all day," Grubbs wrote, adding "Run fer the hills!"
On Thursday, Cobb school board member Tré Hutchins, a Democrat and Austell resident, attended a redistricting hearing to voice his unhappiness.
"It's important that we have representation that represents the ideals … of the community," Hutchins said. "We are an urban, metro Atlanta area. We're in Cobb County, but we very much look like metro Atlanta."
Policy priorities for his area include tourism and transportation, he said — a far cry from the issues that likely bedevil folks in the rest of the Greene's 14th Congressional District. 
"The current map, the way it looks, would be more focused on agriculture and more rural opinions versus what we're looking at here in our southern portion of the county," he said.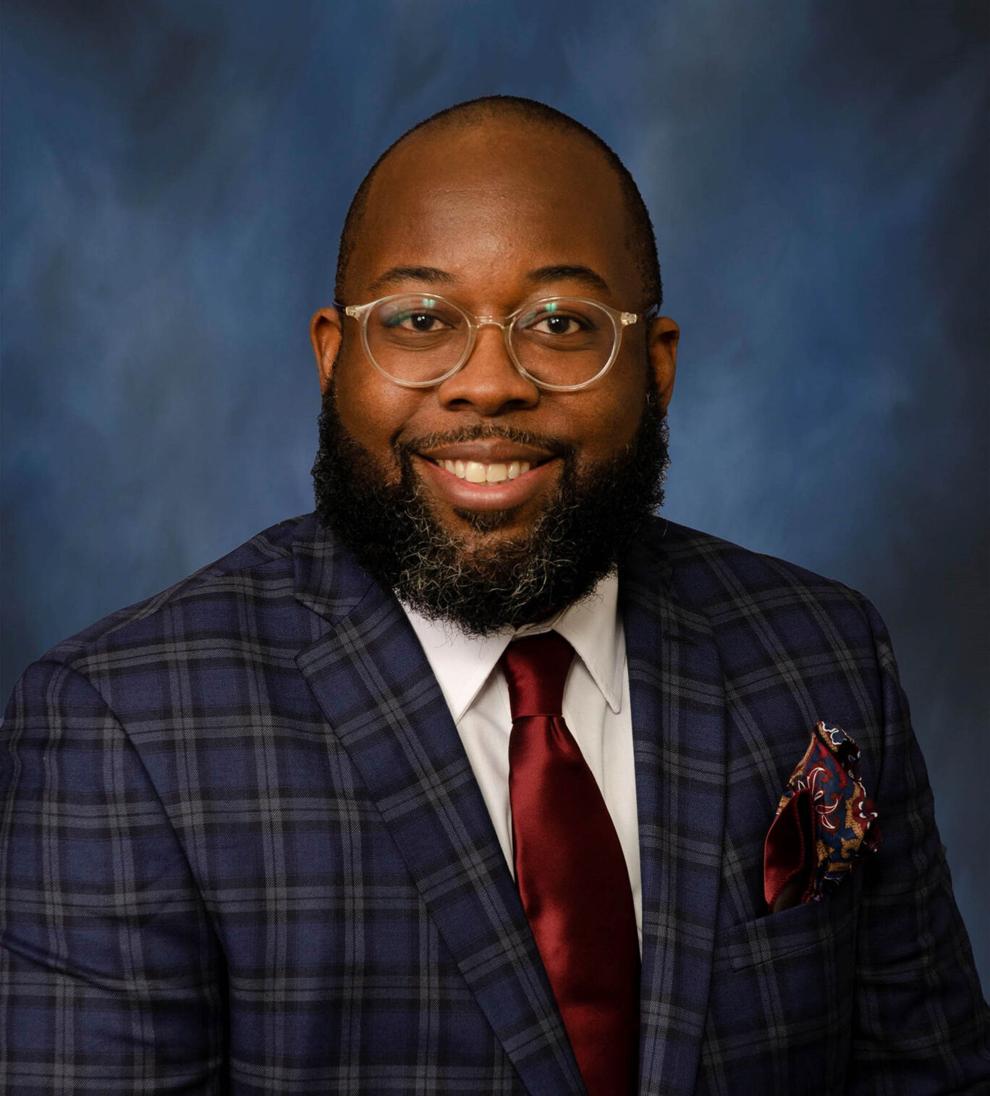 Then he took aim at the notion that Greene is not fit to represent part of south Cobb.
"We're going to need representation that mirrors what we're trying to do to move forward," Hutchins said. "(Greene) does not represent those values. What we saw in January was despicable, it's not American and her opinions of that day do not represent that of the area and our communities."
He ended his comments with a call that might sound familiar to those who've been following the controversy on the Cobb school board.
"There is a concern with not having our voice heard in south Cobb," he said. "The sleeping dragon is awakened, and we're ready to make sure we are no longer cast aside and decisions are made to us, instead of made for us. And so we want to be at the table when these decisions are made, and we want to be inclusive in that conversation, to make sure that we have the right representation. And right now this is not the right representation."
Drawing Greene's district into Cobb wasn't the only big news the General Assembly made in the maps it released this week. They also turned the 6th Congressional District represented by Congresswoman Lucy McBath, darling of the gun control lobby, red. 
For some nonpartisan analysis, Around Town turned to Kerwin Swint, director of the School of Government and International Affairs at Kennesaw State University. Swint prefaced his comments by saying the majority in the Georgia Legislature just did what legislative majorities across the country have always done: draw districts they believe will give them the best chance of winning a majority of seats. After crunching the numbers, Republican legislators believe the maps they've drawn give them the best chance to win Republican seats while passing legal muster.
Greene's 14th Congressional District was already very red.
"And I think to have the addition of these southwest Cobb precincts don't really change the overall calculus that much. It gives (Greene) a few more Democratic voters, but not so much that she can't overcome that," Swint said. "I think that the calculation is if you look at the 14th, the 11th (Barry Loudermilk), the 6th (Lucy McBath), the 9th (Andrew Clyde), they're drawing these districts in a way that gives them the best chance of holding on to all of those, making all of those Republican districts."
While some have wondered if adding Cobb Democratic areas to Greene's district is a way to punish her for her extreme views, Swint doesn't see it that way.
"I don't think by drawing those precincts into her district there's any intended message there. I just think it's a way of doing the math and doing the calculations that gives the Republicans the best chance of winning the seats."
Political consultant Brian Robinson, a former aide to Gov. Nathan Deal, said much the same thing.
"These maps weren't drawn with just the politics of today in mind," Robinson said "Republican legislators wanted to ensure that the 11th and 6th districts – both of which have part of Cobb – would not only produce a GOP seat in 2022 but also in 2030. The 6th required significant changes and the 11th needed to get rid of some Democratic areas. Some of that Democratic vote was put safely into Greene's district. Her district remains firmly Republican, with a margin so big it can easily absorb some Democratic precincts. This is about more than the incumbents, who may or may not be there in 10 years."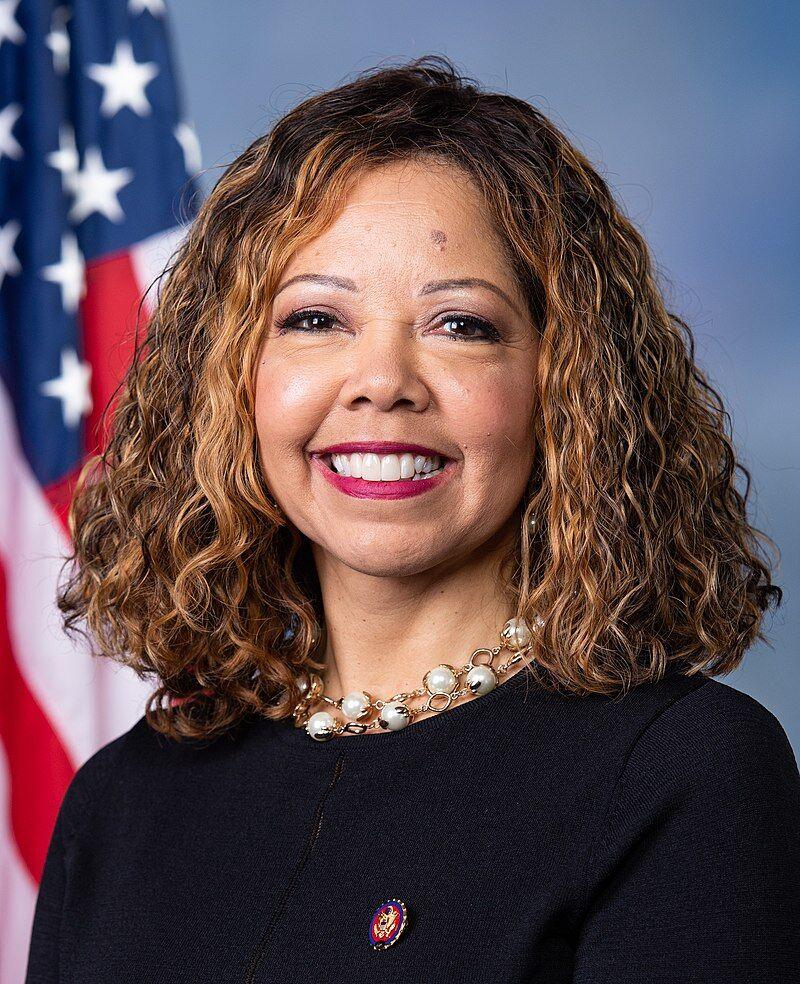 Turning to McBath's 6th, Swint said legislators eyed the numbers in that district and the neighboring 7th held by Democratic Rep. Carolyn Bourdeaux.
"So they said how can we make one of these Republican? And they looked at the numbers, and they said our best chance is to carve out a more Republican area right here in the 6th. They made the 6th a much more Republican area, making it very difficult for McBath to be reelected there."
This in turn gives Bourdeaux a far more Democratic district. Swint can't speak to motive as to why they chose to do this to McBath's district over Bourdeaux'.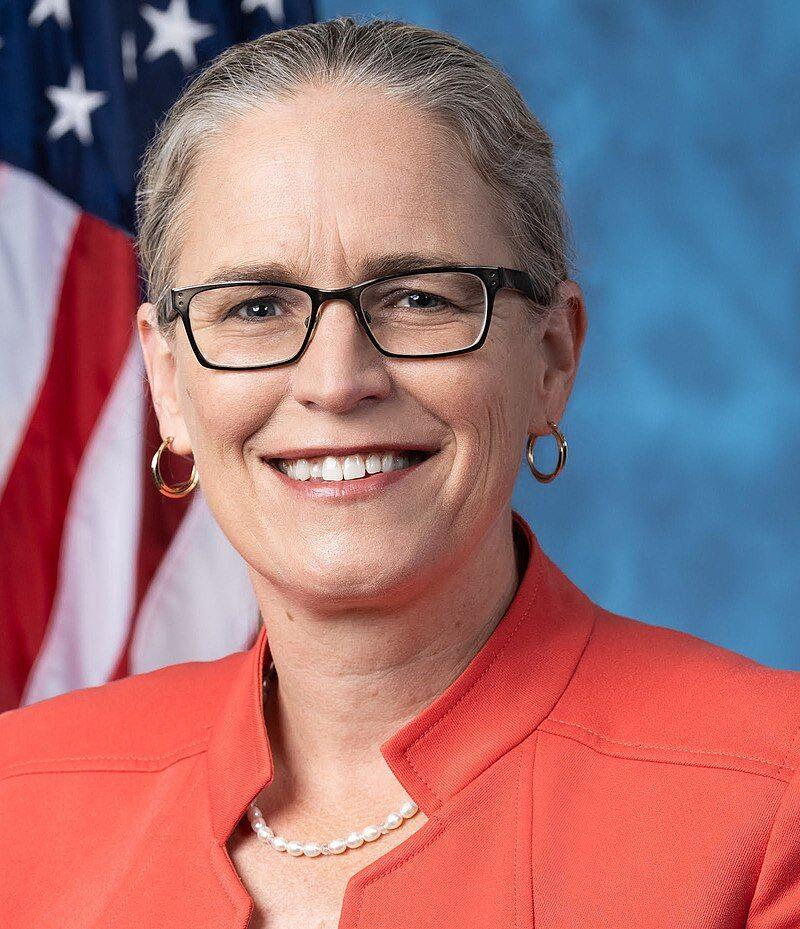 "But as an analyst, (Republican legislators) said we're looking at the maps. That's where we can find Republican votes. That's where the votes are that we can comfortably find without threatening surrounding districts like the 11th, for example. So they created this Republican district and McBath is going to have a hard time if she runs again."
Historically when this happens, there are different scenarios that unfold. Sometimes the incumbent will challenge another incumbent in a friendlier district since members of Congress don't have to live in the district they represent. Other times they may move to the friendlier district to better stake their claim.
Either way, Swint believes McBath will not be successful if she runs for the 6th again.
"If she wants to have a chance of winning she would run in the Bourdeaux district. Another option for her is to run for something statewide," he said.
And what of Greene's future?
"Marjorie Taylor Greene should easily win reelection. And so what it looks like is we're going to have 9 Republican (congressional) districts, 5 Democratic, whereas right now it's 8 and 6."
---
ENDORSEMENTS: As Gov. Brian Kemp looks to shore up support for his 2022 reelection campaign, no doubt quite anxious by the talk of former U.S. Sen. David Perdue entering the race to challenge him, Kemp rolled out 276 endorsements this week from Georgia's county commissioners.
Among them were Cobb's Keli Gambrill and JoAnn Birrell, representing west and north Cobb, respectively.
---
STATE OF THE CITY: On any given day, come 2 p.m., half the parking spaces at Acworth's Logan Farm Park will already be occupied, according to Mayor Tommy Allegood— a sign of the park's enormous success, he told a crowd of businesspeople at the Governors Gun Club Wednesday.
Allegood and Kennesaw Mayor Derek Easterling dropped by the meeting of the Northwest Cobb Area Council to hand out their Citizen of the Year awards, but also to discuss the success their downtowns have recently enjoyed. Allegood attributed that success, in part, to outdoor recreation his city offers, including Logan Farm Park.
"There was big swamp there in our downtown area, and we bought the swamp," he said, sharing the park's origin story. "We're the only city in Georgia that is really draining the swamp!"
The crowd loved it. Not one to be outdone, however, Easterling chimed in shortly thereafter.
"They drained the swamp, but if you drive down Pine Mountain Road, you'll see we built the wall," he quipped.
---