Two Cobb school board members are named in filings with the state on a corporation that says it means to "take action against the racism that pervades every aspect of American life," but little is known about exactly what role they play.
The nonprofit Families Against Racism, Inc. was created on Dec. 18, 2020, several months after the police killing of George Floyd in Minneapolis and subsequent protests against racism and police brutality. A certificate of incorporation on the secretary of state's website lists it as a "domestic nonprofit organization," and Cobb school board member Charisse Davis as its CEO.
Board member Dr. Jaha Howard is listed as an incorporator, but he holds no officer role, according to the filing. However, the organization's address matches the address of Howard's pediatric dentistry practice, at 4300 Paces Ferry Road SE, Suite 405 in Vinings.
The certificate also says the organization "will not have members."
Howard declined to comment on his role in the organization, and Davis did not return multiple requests for comment. Messages to the organization's Facebook account and its email address also went unanswered.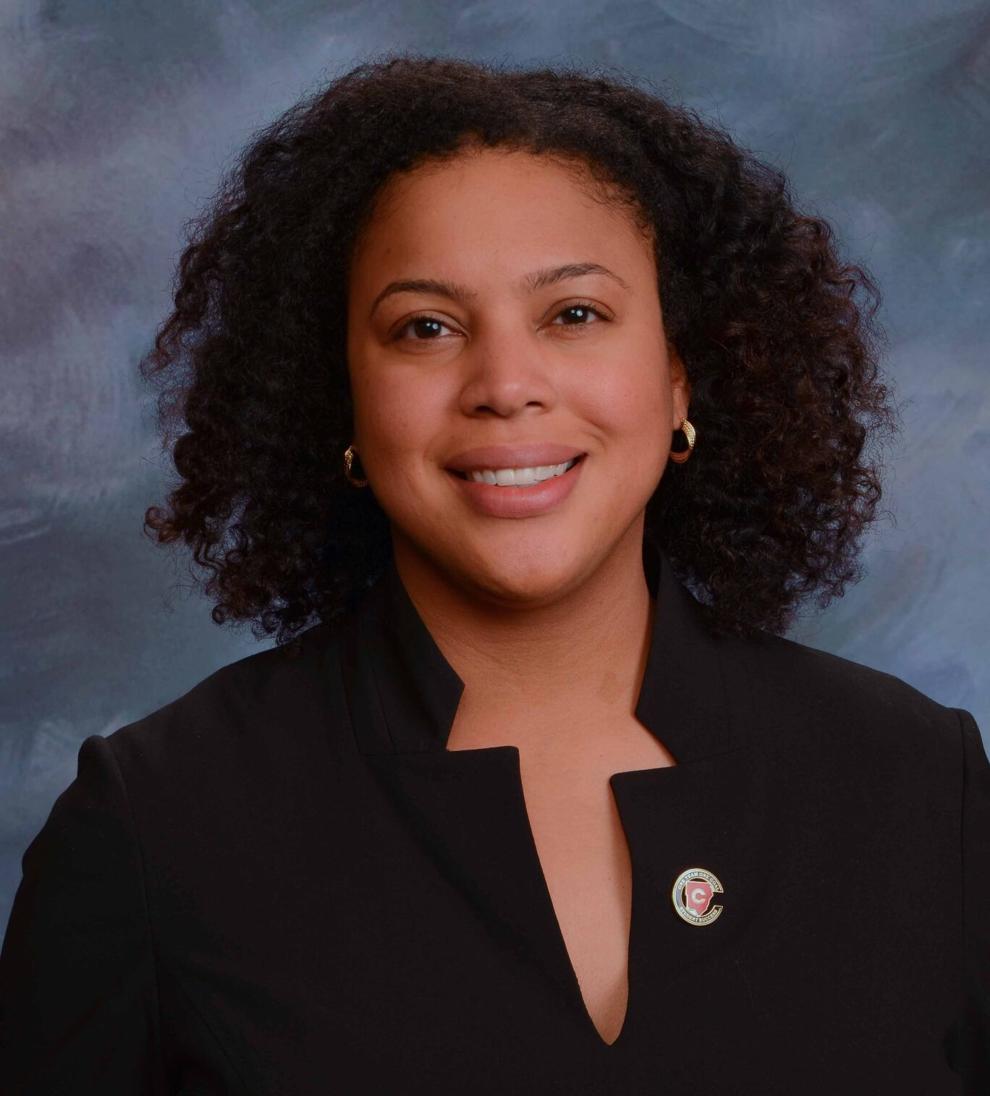 Other names listed on the filing include Alan Seelinger (incorporator and CFO) and Matthew Martin (incorporator and secretary).
The group's Facebook page — which has received likes and other interaction from Democratic state lawmakers, as well as county judicial and Democratic Party leaders — promotes activism for racial issues and hosts occasional events on matters relating to race relations. For example, the group held a recent online discussion on critical race theory, but the discussion was not recorded, according to a post from the Facebook account.
A video posted on the group's Facebook page from April 25 shows masked parents and children gathered at Smyrna's Taylor-Brawner Park holding signs with messages such as "Black Voters Matter," "Black Lives Matter," "Racism is a public health issue!" and "Honk if you support Families Against Racism."
While they have not shared with the Journal what their role in the organization is, Davis and Howard have occasionally shared the group's videos of events or gatherings or interacted with posts about the group's goings-on.
In a video posted to her board member Facebook page on June 7, 2020, Davis gave her thoughts on a Families Against Racism event responding to the murder of George Floyd by former Minneapolis police officer Derek Chauvin. (The group's Facebook page predates its incorporation with the state.) 
"Cobb County families showed up! They came fired up and they left fired up. We took a knee for 8 minutes and 46 seconds (the amount of time that an officer's knee was on George Floyd's neck before he died) while we read just some of the names of those that have been killed by police," the post read. "We shared examples of what systemic racism looks like today in housing, wealth, education, and criminal justice. And we let people know that the work is so much more than protesting and it is only just beginning."
Davis's post continued, prompting followers to call out systemic racism, demonstrate in their neighborhoods, "Be outraged," and "Do better for your fellow man and woman."
Davis said it gave her hope to "see so many people come out to say Black Lives Matter and that we're Families Against Racism..."
"I have to have a little of that so that I keep going. Thank you to my friends, Dr. Jaha Howard and Alan Seelinger, who I planned this with and the Battery Atlanta for accommodating us," she closed. "Get in the fight and stay in the fight."
The attached brief video shows a crowd of hundreds holding signs and cheering.
The group's public gatherings at parks and the like have typically featured remarks by Davis and Howard, as well as other organization members and discussion over reports of racism in Cobb Schools. Those events last year also followed contentious board meetings where disagreements between Davis and Howard, both Democrats, and Republican board member Randy Scamihorn, who now serves as board chairman, were on full display.
Specifically, at a June 2020 board meeting, Howard challenged Scamihorn's comments that systemic racism did not exist in Cobb Schools, as well as Cobb Schools Superintendent Chris Ragsdale's avoidance of saying the phrase "Black Lives Matter" when prompted.
Davis also pointed at that meeting to a "call to action" that included asks of the district that she and Howard said could make lasting change for the district's record on dealing with reports of racial issues in schools.
District officials maintain there is already a system in place to deal with those reports, and that the district takes reports of racism seriously and investigates those allegations.
Regarding whether board members being in business together or their activity with the nonprofit runs in conflict with their roles as board members, there doesn't seem to be any direct issue with Davis and Howard's roles in the organization.
But district officials say the board's code of ethics includes clauses that direct members to "take no private action that will compromise the Board or school system administration," as well as to "recognize the authority of the Board rests only with the Board as a whole, not with individual Board members ..."
Davis and Howard were two of the three Democrats on the board who authored a letter of complaint with the school district's accreditation organization, Cognia, which reported receiving 50 complaints from members of the Cobb community. Cognia says those complaints launched a special review of the school district that begins next month.
---
PONY UP: In crosswalk news, Marietta Public Works Director Mark Rice told the City Council Tuesday that the Cobb County Sheriff's Office has requested safety improvements to the crosswalk between the two courthouses on Waddell Street.
"They've had numerous incidents and near misses and one serious injury from a vehicle striking a pedestrian there," Rice told council.
Such improvements could include a raised median crosswalk, additional striping and signage and rapid flashing beacons.
Councilwoman Michelle Cooper Kelly and Mayor Steve Tumlin seemed open to the idea, but Public Works Committee Chairman Grif Chalfant was miffed over the cost.
The sheriff's office, Rice explained, had originally said they had money to help fund the project but had later retracted that commitment. The improvements would cost an estimated $20,000-25,000.
"They got plenty of money," said Chalfant. "I say we put it on hold till we talk to them some more. They think we're pushovers … that's just not right."
---
LAW & ORDER: On Thursday, Jesse Evans, the former Cobb County chief assistant district attorney, spoke to the Acworth Business Association, weaving together stories of homicide cases he prosecuted with his leadership philosophy.
Evans, one of the top prosecutors in the state, abruptly left the Cobb DA's office after 21 years of service in April. The reasons for his departure weren't publicized. He now serves as chief assistant district attorney in Paulding County.
Around Town caught up with Evans at the meeting in Acworth to ask if he was willing to share why he left after Flynn Broady became the new district attorney, but he opted to say only that he's "just happy for the opportunity in Paulding. And I share the same set of values for the DA out there, Matt Rawlins, he's a good guy."
We asked Evans about the highly publicized crime uptick across metro Atlanta.
"It's really troubling," he said. "And I'm glad to see that the state is taking some action. But more needs to be done for the entire metro area, there's been a real focus on the troubling things … south of us, in Fulton County, but we've seen a really troubling uptick in Cobb as well this past year."
Before leaving the Cobb DA's office, Evans had been tapped to prosecute the Ahmaud Arbery case that sparked outrage across the country and has already led to the repeal of Georgia's citizen arrest law. Evans said he still speaks with Arbery's family and is disappointed to not be part of the trial. The case is still "in good hands," he said.
---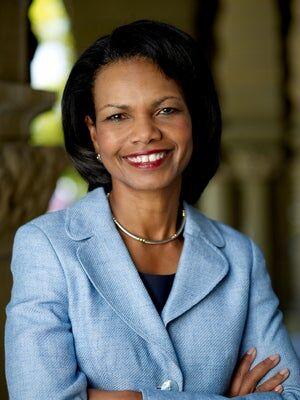 Sunday is Independence Day and the Journal lists many different ways to observe the holiday in Cobb County in today's edition.
"The essence of America — that which really unites us — is not ethnicity, or nationality or religion," said former U.S. Secretary of State Condoleezza Rice "— it is an idea — and what an idea it is: That you can come from humble circumstances and do great things. That it doesn't matter where you came from but where you are going."
Around Town wishes you and yours a happy Fourth of July and remember: If you drink a fifth on the fourth, you won't go forth on the fifth.
---