The Cobb Democratic Party took a swing at Cobb school board Chairman Brad Wheeler in a viperish post to its Facebook page Thursday.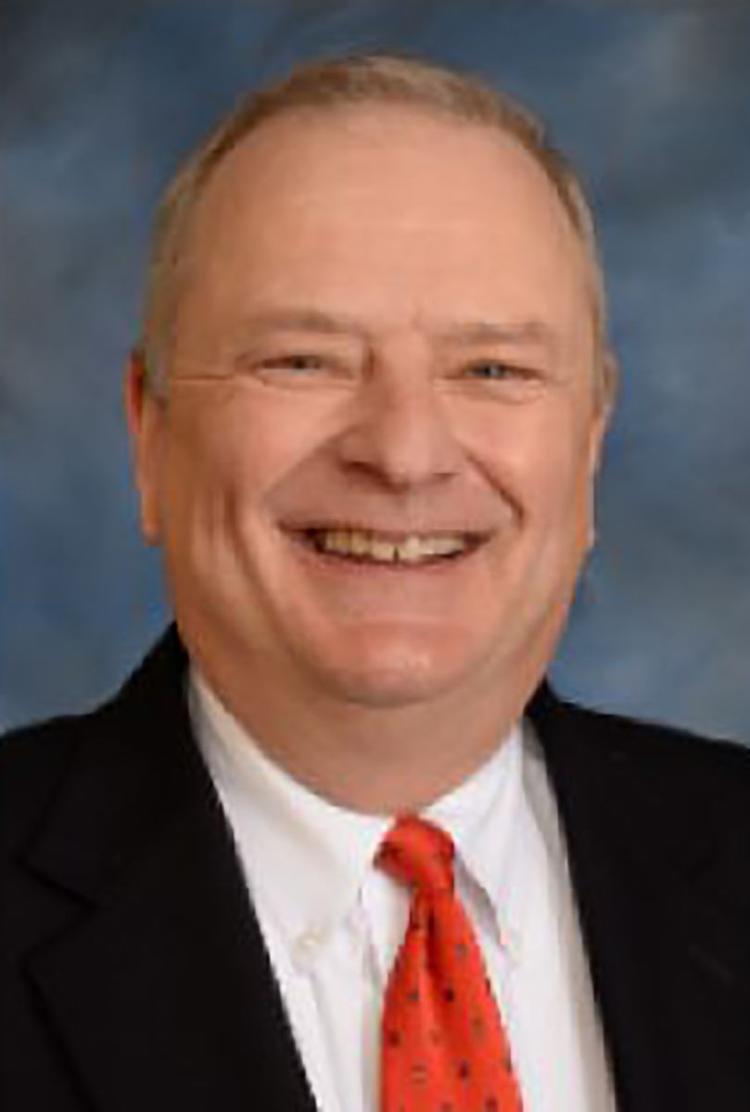 "Why is Brad Wheeler, Chair of the Cobb County Board of Education shutting down all discussion of social justice in our public education system? Apparently, he and the other old white male CCSD Board members do not support the basic principles outlined below, nor does the Cobb GOP judging by their latest email rallying the troops in support of Brad Wheeler against the 'social justice radicals'.
"The modern, metro Cobb County we live in today was born of white flight out of Atlanta in the 70's and 80's. What were they fleeing? School integration for one. To quote the southern author William Faulkner, 'The past is never dead. It's not even past.' So what do Brad Wheeler and his like-minded, old, white male colleagues do when presented with two newly elected African American School Board members committed to advocating for the whole of Cobb's student body, 60% of whom are black and brown? They shut it down. Cobb deserves leadership that reflects our community values; the values of the community that Cobb County has become, not the Cobb County of 30 years ago. Voters have a choice on November 3. A vote for Dr. Vickie Benson, Julia Hurtado and Lindsay Terrebonne is a vote for a School Board that represents the future, not the sordid past."
Quite a post, huh? As one wag observed, who do the Dems think their nominee for president is? The Cobb Republican Party wasted no time in responding to the screed. Here is the GOP's rebuttal:
"Cobb County's Democrats are doubling down, once again calling our Republican Board members 'old, white guys' and praising the 'social justice' warriors who are running to politicize our schools, which threatens the accreditation of all Cobb County Schools and jeopardizes the future of all Cobb County students, regardless of their race, creed, ethnicity, religion, national origin, or gender. Don't believe us? Remember it was Democrat-controlled school boards in Clayton and DeKalb counties which, in the past few years, lost, or nearly lost the accreditation for those school systems. If we want to protect our students from being politicized and our schools from losing accreditation, the ONLY choice in November is to re-elect our Republican team! The Democrats are coming for our students and we can't let them!"
Three of the four Republicans on the seven member Cobb school board face Democratic challengers this November. All it takes is for Dems to unseat Randy Scamihorn, David Banks or Wheeler to have a Democratic majority on the board. If that happens, Democrats Charisse Davis and Jaha Howard will have the votes to elevate themselves to school board chair.
---
THE GRAY LADY: Marietta City Schools makes an appearance in Thursday's "New York Times" under the headline: "Big Mess' Looms if Schools Don't Get Billions to Reopen Safely."
The article features photographs of a classroom at Marietta High with the caption: "The district plans to spend $200,000 on desk partitions." Another photograph that ran with the piece shows an empty classroom at the high school. "Some budget experts have suggested that schools cut music programs during the pandemic," the caption reads.
The article begins thusly: "Bus monitors to screen students for symptoms in Marietta, Ga.: $640,000. Protective gear and classroom cleaning equipment for a small district in rural Michigan: $100,000. Disinfecting school buildings and hiring extra nurses and educators in San Diego: $90 million. As the White House, the nation's pediatricians and many worn-down, economically strapped parents push for school doors to swing open this fall, local education officials say they are being crushed by the costs of getting students and teachers back in classrooms safely."
The article quotes Rivera saying teachers can ask to go on leave if they are uncomfortable returning to physical classrooms, but they might not receive full pay and will not have the opportunity to work from home.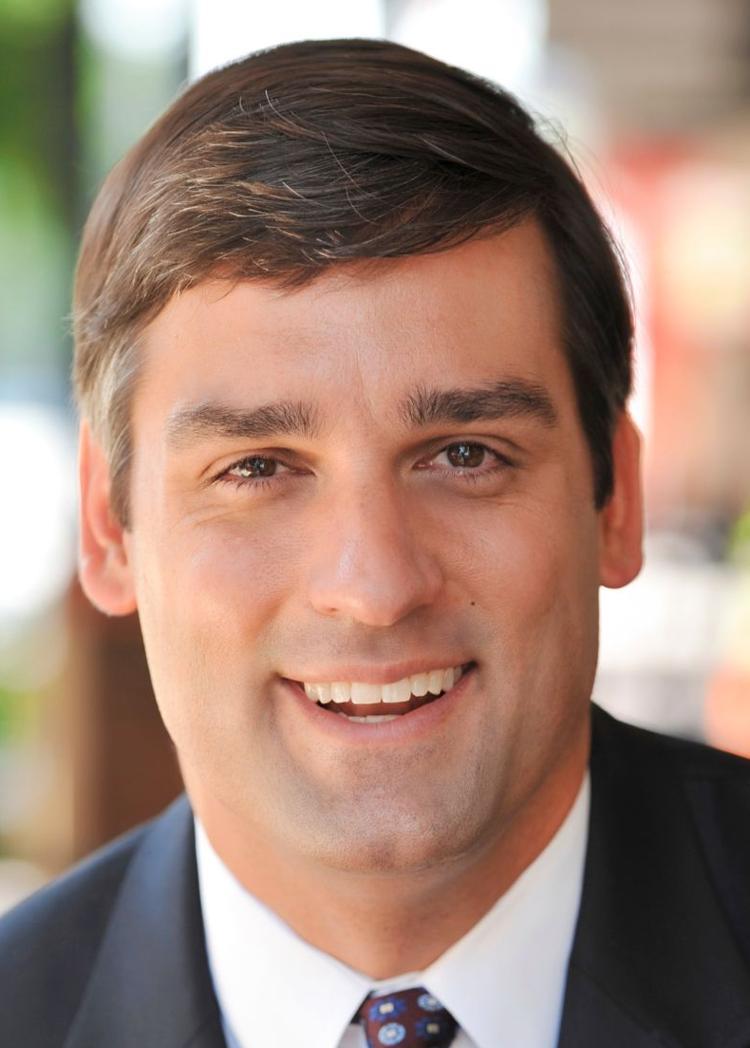 It also details how Rivera plans to staff the district's remote learning program, which will be an option for any family that chooses it, from among those teachers who are willing to return to school and who have also demonstrated skill in online instruction.
"He faces a daunting to-do list as he prepares to reopen the school system on Aug. 4," the article says. "The district plans to spend $200,000 to install desk partitions in classrooms where it will be impossible for students and teachers to stay six feet apart. It will also distribute masks, which will be required for teachers and students, and hire an employee to assist with contact tracing.
"To pay for it all, the superintendent is looking for philanthropic support, lobbying his county for $2.9 million in additional funds and also hoping for federal aid.
"'You can see what they value," Rivera said of political leaders, "by what they spend their money on."
---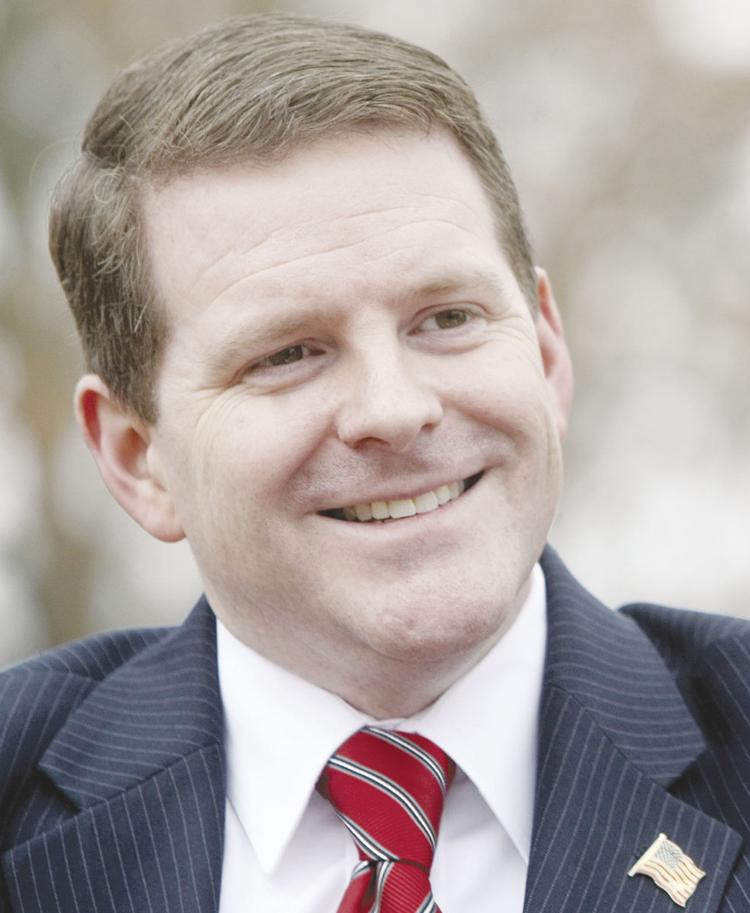 FINGERS ON THE SCALES? This week, Cobb GOP Chairman Jason Shepherd raised concerns with the Georgia Judicial Qualifications Commission over what he believes to be favoritism in the way the JQC is treating the two candidates locked in a runoff for a chance to fill the seat held by retiring Cobb Superior Court Judge Steve Schuster.
Those candidates are Marietta attorney Greg Shenton and Jason Marbutt, a senior assistant Cobb County district attorney.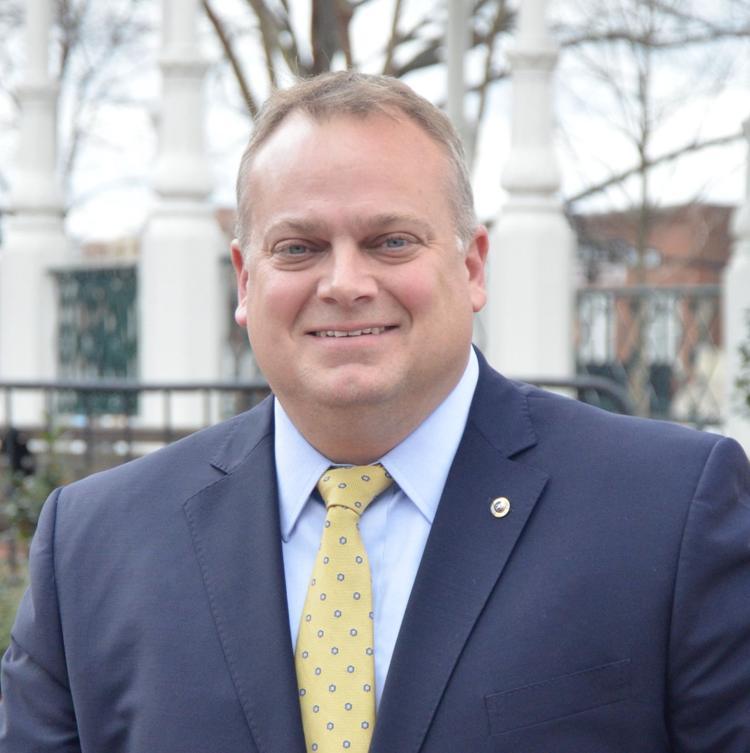 Shepherd outlines how Shenton sponsored a Cobb GOP breakfast that afforded him a chance to speak to the crowd. Yet Shepherd said the GOP had to refund that $100 sponsorship to Shenton or else he would face sanctions by the JQC.
The problem the GOP chairman has is that Marbutt participated in a candidate forum hosted by the Cobb Democratic Women's Club last month, where he didn't just pay the $25 to hear the program, but the $35 to speak, Shepherd said.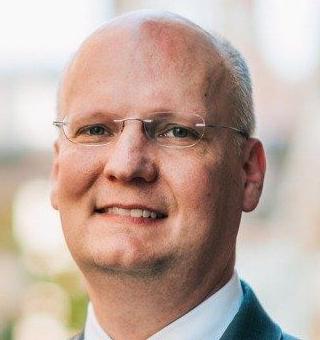 "I wanted to be sure that the JQC is taking consistent action and will be requiring Mr. Marbutt to obtain a refund of his donation to a partisan, political organization, or face the same sanctions that required us to refund the consideration for our speaking opportunity," Shepherd wrote in his email to the JQC.
In response to the inquiry, the JQC's Courtney Veal explained what her group believed the difference to be.
"The candidate forum attended by Mr. Marbutt on 6/27 required the purchase of a ticket for everyone (as many political events/breakfasts/etc. do). I understand that everyone that attended had to pay the same $35 ticket fee, and that any candidate that attended was given the same amount of time to speak; Mr. Marbutt was not afforded any prime speaking opportunity. The ticket fee did not make Mr. Marbutt a sponsor, nor was he ever advertised as one. The ticket fee was required for attendance."
Should Shepherd have evidence to the contrary, she asked him to let her know.
At the same time, Veal went on to write, "The monthly breakfast that I contacted Mr. Shenton about several weeks ago was one in which he gave a donation, which was greater than that of other candidates, and which afforded him the prime speaking opportunity you mentioned. He actually received more speaking time than others. The donation also made Mr. Shenton a sponsor of your event, and he was advertised as such."
Shepherd maintains that by paying the extra $10 to speak at the Cobb Democratic Women's event, it amounts to the same violation as Shenton paying the $100 to speak at the Cobb GOP breakfast.
"Both constitute a donation to a political organization," he said, which according to the JQC's rules is not allowed.
Why then was Shenton forced to return the payment, but not Marbutt?
Shepherd believes JQC staffers who formerly worked with Marbutt in the Cobb DA's office are putting their fingers on the scales to help their friend.
"Both Courtney Veal and Chuck Boring worked for years side by side with Jason Marbutt. And when my friends run for office, I support my friends who run for office, but they should be going above and beyond to make sure they're not seen as being biased from one candidate vs. another. And there's a political consideration for us as a political party that a judicial candidate can donate to the Democrat Party but cannot to the Republican Party," he said.