It's one month until Election Day. So, no surprise, Around Town is full of politics.
DAUGHTER ENDORSED: There's an old saw in journalism circles that emphasizes the importance of getting your facts confirmed: "If your mother says she loves you, check it out."
Motherly love has been checked out in Joyette Holmes' quest to be elected Cobb district attorney. A video distributed by her campaign this week relays the endorsement of none other than Holmes' mother, Greta Smith.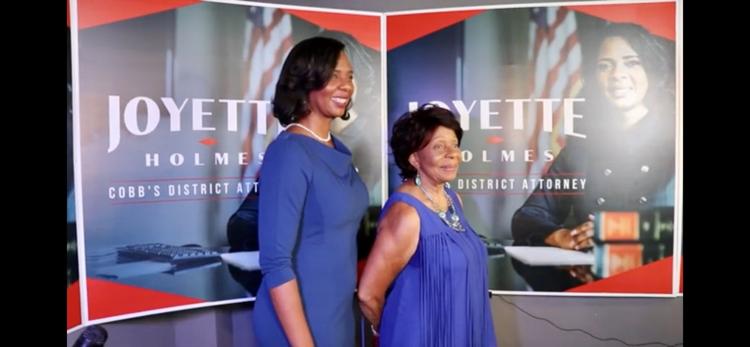 In the 60-second video, Smith talks of her daughter's childhood: (Joyette) always liked to be outside, playing with the kids, riding her bicycle … All mothers in Cobb County, I urge you to vote for my daughter. Joyette takes good care of me and she will do the same for you," Smith said.
While many candidates seek endorsements from their political colleagues, Around Town found it refreshing that incumbent Holmes' campaign directed its effort a bit closer to home.
"We are excited to announce that Mommy has endorsed my campaign for District Attorney! I am humbled and beyond excited to have my first role model and best friend's endorsement!" the candidate who was appointed D.A. by Gov. Brian Kemp, said in the endorsement email.
---
WHICH GOVERNOR? As one might have assumed, the many speakers at the Faith and Freedom Coalition's Road to Majority conference had no kind words for abortion. Pastor Jentezen Franklin, of Gainesville's Free Chapel Church, even used a prop to make his point.
"And how many of you would agree this is an ink pen?" he asked, holding up an ink pen. "This is an ink pen, if you put a little pressure on the back of the ink pen, what they call the head of the pen comes out. You can't really sign checks or anything as long as the head is inside. But when the head comes out, then it can fulfill its purpose.
"And there are those who might be foolish enough to argue — I don't think there are any in this group — but there are those in our nation that would say, apparently, 'that's not a pen …(But) if the head comes out, it is a pen.'" he continued. "It's kind of like a baby in a mother's womb."
Democrats, though, aren't willing to call a pen a pen, he said. Instead, they argue "that if the head is inside the mother, it's not a baby, even up to its birthday. Even up to the ninth month. Even up, according to the governor of Georgia, after it's born, put it in a pen, make it comfortable, and decide if it's an ink pen."
A murmur through the crowd.
"Virginia," he corrected himself. "What did I say? Georgia? Not Georgia! … Oh, that's a bad one. That's a bad one. Let me clear that up. Thank God for Gov. Kemp, who signed the heartbeat bill. I meant Virginia!"
Undaunted, he finished his thought.
How many of you understand what I'm saying? It's a baby. It's an ink pen, whether the head is inside or out."
---
RIP: Condolences to state Rep. David Wilkerson, D-Powder Springs, whose father, Richard Wilkerson Sr., died Wednesday. Wilkerson Sr., who spent a career in the U.S. Army as well as in social work, running a group home, lived in Richmond, Virginia.
"He worked with a lot of kids who didn't have opportunities, and he saw them come from wealthy families and poor families. They called him 'Pops' just because he was always there for them," Wilkerson said of his father.
---
EVENTS: The Rev. Raphael Warnock, Democratic candidate for U.S. Senate, will come to Cobb County Saturday for a meet and greet.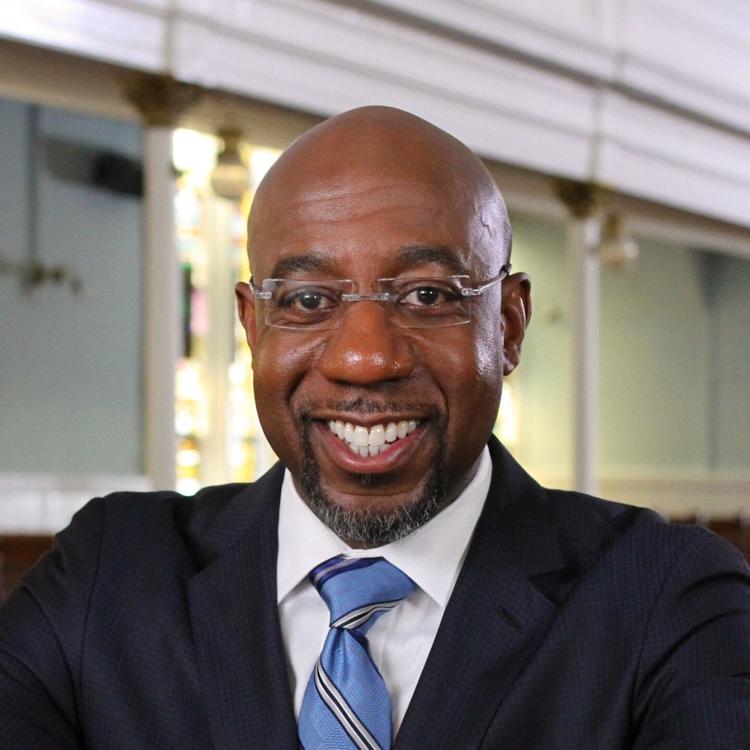 Warnock is running in the special "jungle election" to unseat Republican Sen. Kelly Loeffler, R-Georgia, along with U.S. Rep. Doug Collins, R-Gainesville; Democrat Matt Lieberman, the son of former Sen. Joe Lieberman; and more than a dozen others.
Don't expect the race to be decided Nov. 3. With so many candidates seeking the Senate seat, a runoff is virtually assured.
Those interested in Warnock's campaign stop should head to the Powder Springs Amphitheater at 4485 Pineview Drive at 3 p.m.
---
MORE ENDORSEMENTS: Former state Sen. Hunter Hill, R-Smyrna, has endorsed Sen. Loeffler.
"As a Georgian, combat veteran and former state senator, I am proud to endorse and support Kelly Loeffler to continue serving as our U.S. Senator," Hill said in a statement.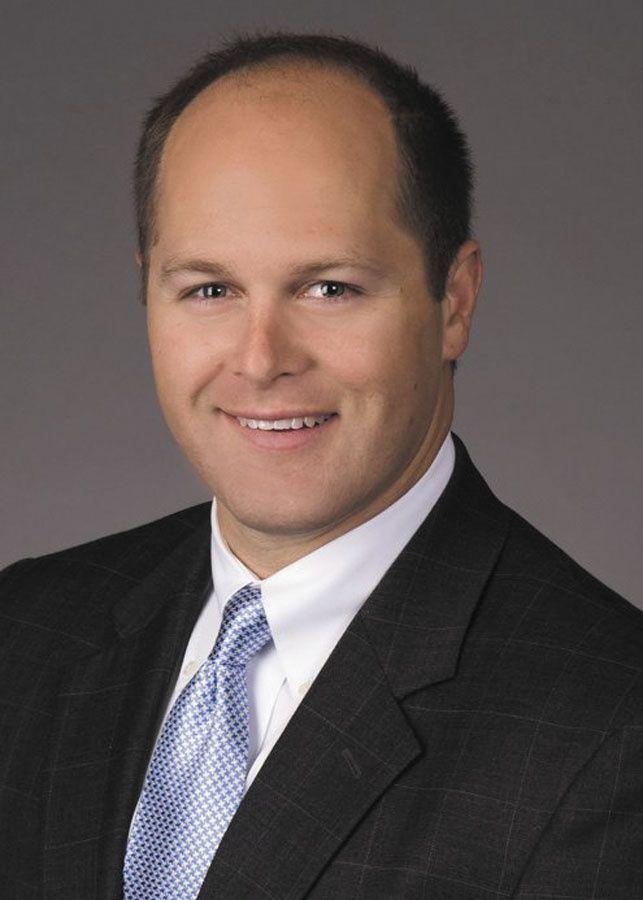 ---
RECOGNITION: Several Cobb legislators were among those recognized by the Georgia Screen Entertainment Coalition as being "Friends of Film."
State Reps. Teri Anulewicz, D-Smyrna, John Carson, R-northeast Cobb, and Matt Dollar, R-east Cobb, were among those who received the 2020 Friends of Film Award, given for support and commitment to the state's film industry.
---
ON THE LEFT: Four Democratic nominees for the Cobb school board — Leroy Tre' Hutchins, Lindsay Terrebonne, Vickie Benson and Julia Hurtado — issued a resolution condemning systemic racism on Wednesday.
"We reaffirm that Black Lives Matter and recognize the urgent need to ensure that equity is at the center of everything we do as a school district," the candidates wrote. "Guided by our Strategic Plan, we will work to change the culture within Cobb County Schools to inspire students and address barriers to learning."
In the resolution, the nominees said they would commit to seeking out racial justice and ending inequities in education.
"We, candidates of the Cobb County School Board, stand steadfast in our commitment to foster an inclusive educational environment where every student, teacher, support professional, parent and community is treated with dignity and respect, and we reaffirm our commitment to continue fighting for racial justice and human rights for all," the candidates wrote.
According to the resolution, the national protests calling for justice after the police killings of George Floyd in Minneapolis and Breonna Taylor in Louisville "have highlighted the systemic racism and injustice that have long persisted in our country, state and county."
The candidates said the community must work together to protect the rights and dignity of others. They said the next steps include acting to stop injustice and end structural inequities, listening to those who have endured discrimination and engaging in conversations about racial justice.
Over the summer, school board members such as Randy Scamihorn have urged the board to adopt a resolution condemning racism. But the partisan board has been unable to reach an agreement on the wording with Republicans proposing one resolution and Democrats another.
---
FUNDRAISER: A fundraiser was held at The Brickyard Wednesday for former Cobb GOP Chair Rose Wing, who is challenging state Rep. Mary Frances Williams, D-Marietta, in the Nov. election. The event was hosted by Tom Charron, Pat Head, Barry Morgan and Bill Pardue, Ms. Wing's former bosses and supervisors in the Cobb District Attorney's Office. Special guests were Attorney General Chris Carr and House Speaker David Ralston. Numerous friends and elected officials attended including Marietta Mayor Steve Tumlin, Commissioner JoAnn Birrell, House Majority Leader Jon Burns, House Majority Whip Trey Kelley, Rep. John Carson, R-northeast Cobb, Sens. Kay Kirkpatrick and Lindsey Tippins, and Fitz Johnson, who is running for retiring Commissioner Bob Ott's seat.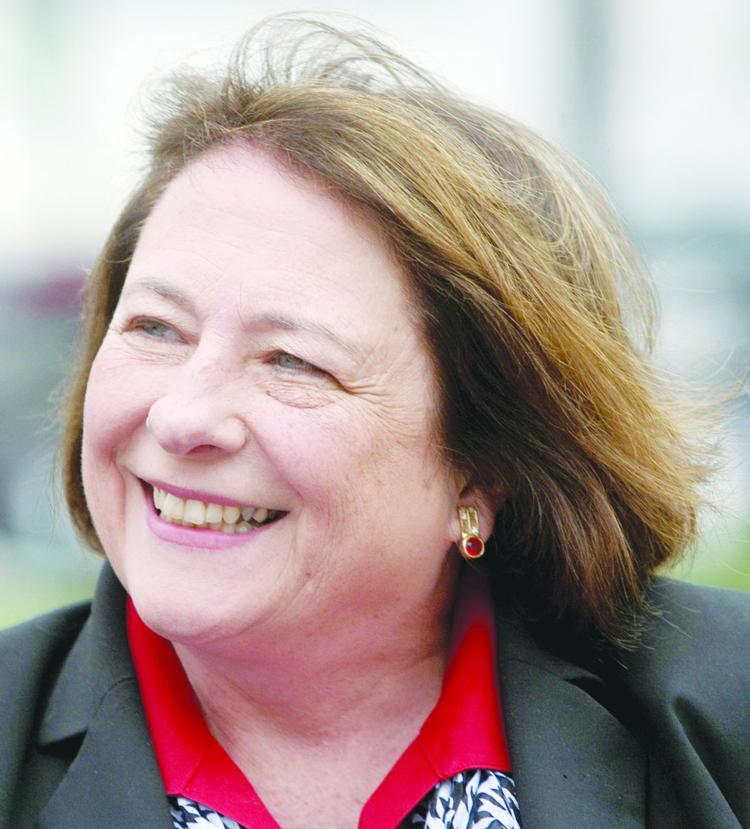 ---
DEEP FRIED: At least those lamenting the cancellation of this year's North Georgia State Fair don't have to go without fair food. You know, the healthy stuff … fried corn dogs, fried onions, fried elephant ears and for dessert, a fried Oreo — check that, deep-fried Oreo.
But fair food aficionados have one last chance to get a taste of their favorite carnival cuisine. This weekend is the final weekend for Taste of the Fair in the main parking lot of Jim R. Miller Park, 2245 Callaway Road in Marietta. The event will be Saturday-Sunday from noon to 8 p.m.
Some come, line up or drive through to get your caramel apples, cotton candy, turkey leg and polish sausage. Admission and parking is free. In recognition of the impact the pandemic has had on Marietta-based MUST Ministries, the fair will be collecting can goods. Each person donating seven non-perishable can goods will receive a free ticket to the 2021 Superior Plumbing presents North Georgia State Fair.