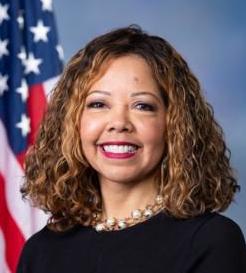 As the clock ticks down to the June 9 primary in the race to represent Georgia's 6th Congressional District, incumbent U.S. Rep. Lucy McBath, D-Marietta, maintains her fundraising lead over Republican rivals. The latest campaign disclosure reports were publicly revealed by the Federal Election Commission this week, showing each candidate's contributions, expenditures, loans and cash on hand through March 31.
McBath remains the financial frontrunner, reporting total contributions of just over $3.3 million, of which almost $500,000 came from committees.
Having spent almost $1.4 million on her campaign, McBath ended the first quarter of 2020 with around $2.6 million on hand, per reports.
Her nearest rival is former U.S. Rep. Karen Handel, R-Roswell, whom McBath ousted in 2018 by just under 3,000 votes to take the traditionally Republican seat.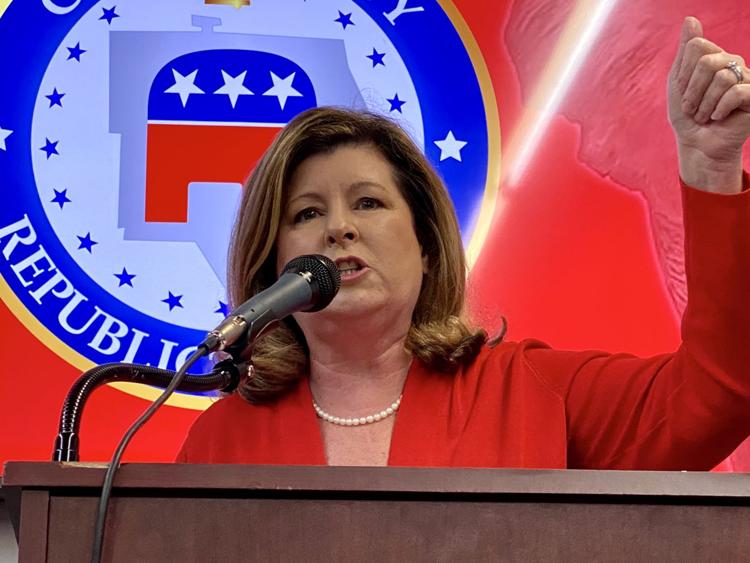 Handel reported total contributions of almost $1.3 million, including committee donations of almost $150,000.
With operating expenditures of just over $400,000, Handel ended the quarter with around $966,000.
Handel is one of five Republican challengers hoping to square off against McBath in the November general election. Others include Joe Profit, Mykel Lynn Barthelemy, Blake Harbin and Paulette Smith.
Profit, a former Atlanta Falcons running back, is third in the financial stakes, reporting total contributions of just over $200,000, including $61,200 in personal loans. He spent just over $173,000 on his campaign to date and reported about $196,000 on hand at the end of March, as well as $177,000 in campaign committee debts and loans.
Barthelemy reported contributions of $6,020 and expenditures of $5,644, leaving just over $300 on hand.
Harbin and Smith had no financial data reported through the Federal Election Commission as of Friday.
---
A SQUARE MEAL: While the coronavirus has shut down shops and restaurants, save for curbside hand-offs, the soon-to-be Mac's Chophouse, in the former Shillings on the Square building, has begun to take shape.
The Shillings awning has come down, and a new "MACS" sign hangs off the side of the brick building on the corner of North Park Square and Church Street. New signs in the window also introduce the dining establishment under construction.
Notably, the tiled "Schillings" that decorates the ground at the entrance to the building still remains (an ode to the original Schillings Hardware Store that stood there before the Shillings restaurant). Brown butcher paper still covers the windows.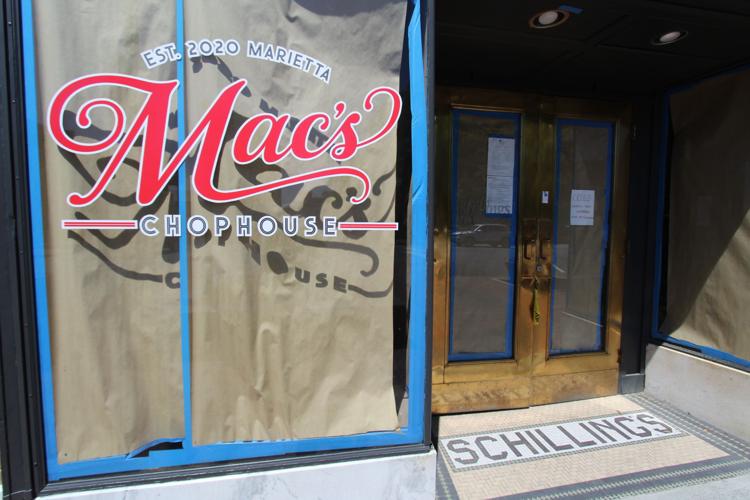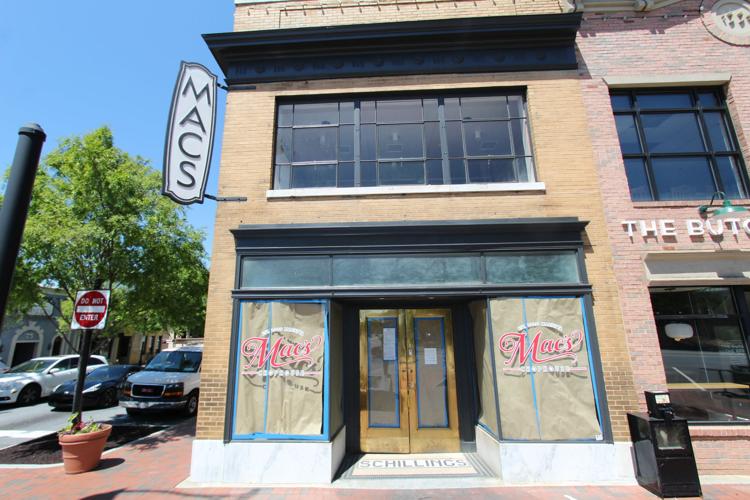 Restaurant owner Randy McCray tells Around Town he'll be giving the MDJ the scoop next week on the latest announcements and how the coronavirus has affected the project. Stay tuned.
---
DEBATABLE: With traditional campaigning ruled out given the coronavirus-related shutdown of large gatherings, Cobb residents will have one of their few opportunities to get a live glimpse of congressional candidates early next month.
The Atlanta Press Club will host a series of primary election debates May 3 and May 4. Debates featuring candidates vying to represent parts of Cobb County are Monday, May 4.
Democrats running for the District 13 seat currently held by Rep. David Scott, D-Atlanta, will debate at 11:45 a.m. Republicans also running for that seat will debate at 11 a.m. The news release issued by the Atlanta Press Club did not say which candidates have agreed to debate.
Democrats running for Georgia's 13th District are Michael Owens, Jannquell Peters, Keisha Sean Waites and incumbent Scott.
Republicans running for Georgia's 13th District are Caesar Gonzales and Becky E. Hites.
Republicans vying to replace U.S. Rep. Lucy McBath, D-Marietta, as representative of Georgia's 6th District will debate at 1:30 p.m.
They are Mykel Lynn Berthelemy, Karen Handel, Blake Harbin, Joe Profit and Paulette Smith.
---
ON THE LEFT: Cobb Democrats have been conducting a virtual town hall series on Facebook. They are recorded and may be watched at your leisure by visiting the group's Facebook page.
The first two were held this week: one with the candidates running to fill the seat held by retiring Judge Lark Ingram. The two non partisan candidates are Magistrate Judge Kellie Hill and attorney Daniele Johnson. A second held this week was with three Democrats vying to unseat Republican state Rep. Ed Setzler: Lisa Campbell, Kyle Rinaudo and Elizabeth Webster.
At 7 p.m. Tuesday, the Dems will host the two Democrats hoping to unseat Cobb school board member Randy Scamihorn: Lynn Lafferty and Vickie Williams-Benson. On Wednesday, Cobb Dems will host the two Democrats hoping to unseat Cobb school board member David Banks: Tammy Andress and Julia Hurtado.
---
ON THE RIGHT: The Cobb Republican Assembly will be conducting zoom interviews with two of the three Republican candidates running for chair of the Cobb Board of Commissioners. The first will be held at 10 a.m. Tuesday, with Ricci Mason followed by Larry Savage at 11 a.m.
"We are still trying to confirm an interview with Mike Boyce," said group treasurer Kerry Kee.
Kee says the interviews will be made available to all of their members who will then electronically vote on the candidate of their choice. Following that, the group plans to make an endorsement.
---
DREAM WEAVER: A recent study conducted by online sleep-industry review and information site, Sleepopolis, found that Acworth residents who are now working from home during the coronavirus lockdown are sleeping an extra 18.9 hours per month.
In the same study, Sleepopolis identified and compiled a list of the best and worst cities for sleep in Georgia, using a variety of different factors. These were combined to create an overall sleep score out of 100 for each town on the list. Sleep factors in the study include the smoking rate, insufficient sleep rate, mentally unhealthy days, physical inactivity, air pollution levels and unemployment rate.
Acworth appeared at No. 30 on the Georgia list, with a sleep score of 83.73, meaning its residents are getting "far better quality sleep than those in other towns and cities in Georgia," according to Sleepopolis.
The top city for sleep was Milton, with a score of 86.82. Comparatively, Albany, worst on the list at a sleep score of 79.44, stands the most to gain from working from home and catching some extra Zs. A likely factor to this would be that Albany is in Dougherty County, where the coronavirus death count has been so high.
Sleepopolis's study showed that cities near the top of the list have minimal levels of air pollution, which is a contributing factor to sleeping habits.
"High levels of air pollution correlate with increased rates of breathing diseases such as asthma, cardiovascular disease and lung cancer. These are strongly linked with obstructive sleep apnea, which is a serious sleep disorder," the company said. "Hopefully, this extended period of working from home will help to reduce air pollution and therefore add to even more sleep hours banked per month."
Other Cobb cities and communities appeared higher on the list than Acworth. Vinings came in at No. 13 with a sleep score of 84.68, and Smyrna ranked No. 18 at 84.32. Powder Springs came in at No. 25 with 83.91, Kennesaw at No. 27 with a score of 83.9 and Mableton reached No. 29 with a score of 83.76.
Marietta (83.27) and Austell (83.19) came in at 44 and 45, respectively. Further down the list at No. 74, Fair Oaks received a score of 82.19.
---
SPEAKER CIRCUIT: Cobb Chamber of Commerce Chairman John Loud is the speaker at the Metro Marietta Kiwanis Club's Monday meeting, which will be held via teleconference.
Loud will be speaking about the chamber and how it is assisting the community, small businesses and non-profits during the pandemic.
The teleconference begins at noon. For more information or to make a reservation for the meeting please email metromariettakiwanis1957@gmail.com and provide your name and email so the club can provide you the access code to the teleconference.
---
EXTENDING GRACE: State Schools Superintendent Richard Woods penned an open letter this week to school districts, parents, students and teachers urging "compassion over compliance" in an era deeply affected by the coronavirus.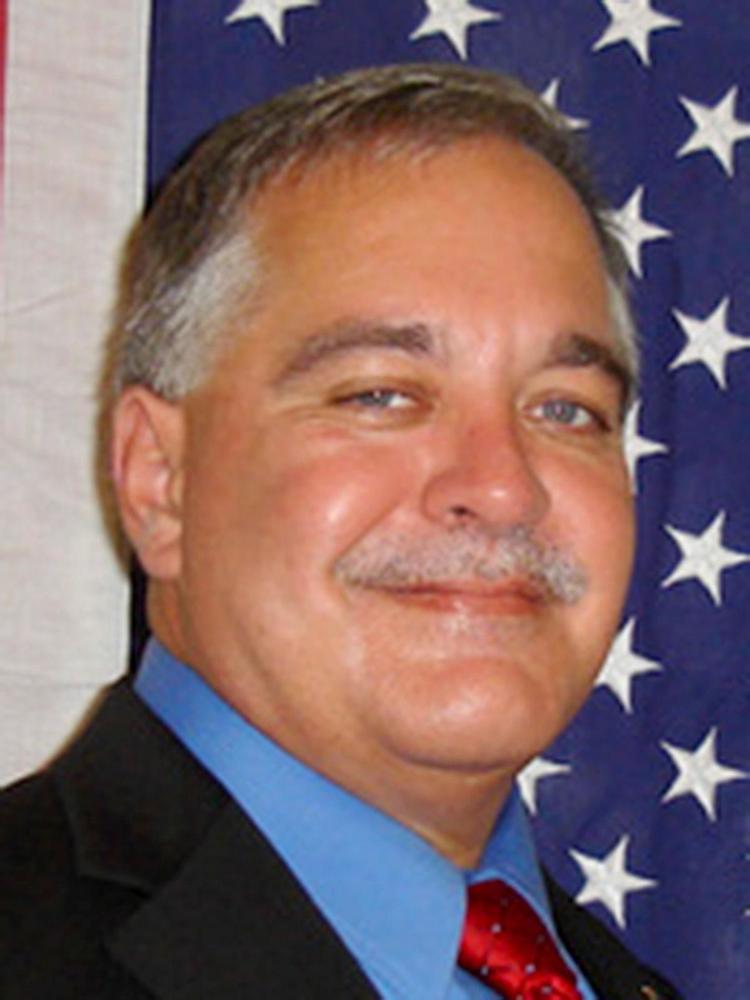 "My message to school districts – which I shared directly with district superintendents earlier this week – is that our focus during this time should be on compassion over compliance. To be clear, we must continue to be vigilant in support of our students. But our focus during this time should not be on test scores, accountability or percentiles. Our marker for success should be that our children got through this time healthy, safe, and nurtured. It is not a time to be rigid or inflexible – it is a time to extend grace to each other."