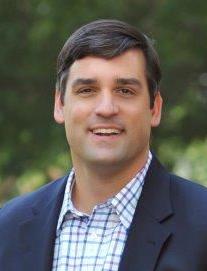 IN THIS WORLD of social media where everyone is a publisher, the MDJ spends a lot of time tracking down false leads. Callers hear rumors or see posts and ask why the story hasn't been covered.
Q: Where's the story on the schoolbus hitting the dog and then taking off?
Q: Why don't you have anything on Town Center Mall being on fire?
A: The controlled burn was a quarter of a mile from the mall.
Q: Why haven't you covered the death of the pope?
Which brings us to this and last week and talk that Marietta City Schools Superintendent Grant Rivera was ready to announce his resignation to take a position at Atlanta City Schools.
The rumor spread far, wide and quickly. Several in the MDJ newsroom caught wind of the advertised departure.
Immediately, calls were placed to MCS Board Chair Jason Waters and to Rivera himself.
Both assured the MDJ there was nothing to it.
"I keep hearing the same thing. All I can say is it's a rumor," Waters told the MDJ early last week. "I texted him. There's no truth to it. He responded, 'Absolutely not. You're stuck with me.'"
When MDJ education reporter Thomas Hartwell reached Rivera, his answer was the same.
But the gossip continued over the Memorial Day weekend, and through the MHS commencement ceremony Saturday, the rumor spread long and far enough that the MDJ thought it best to ask the question again.
For the record, here is Superintendent Rivera's response:
"No truth to any rumors. I've been contacted in the past about multiple superintendent vacancies and I've told each person the same thing: I love this city and school district. I truly can't imagine a better place to raise a family and serve as superintendent.
"My hope today remains the same as it did my first day on the job — to be the superintendent and hand my daughter her diploma when she graduates at Northcutt Stadium.
"Bottom line: as long as it's up to me … I'm not going anywhere."
Perhaps we can put this to bed.
---
FROM VAL TO SAL: It was a sweltering 90 degrees in Northcutt Stadium for Marietta High School's graduation last Saturday, but graduates were treated to some shade courtesy of salutatorian Carrington Rogers.
The school district initially announced Rogers as valedictorian, but following what Superintendent Rivera called a clerical error, she was downgraded to salutatorian. The previously named salutatorian, Anderson Chinuntdet, was named valedictorian, a factoid Rogers opened her speech with.
"A couple of days ago, as you all know, I was named your valedictorian, but today, I proudly stand here as your salutatorian. … It's a true testament to my lord and savior that I am here standing before you today," she said. "This has been one of the most tumultuous times in my life, but I'm still standing, stronger and more determined than ever. Lots of hard work along with support from many of you have made it possible to get where I am today. When they knock you down, I've learned to get right back up."
Rogers' nomination drew outrage from fans of Chinuntdet, who made their displeasure known in emails sent to the MDJ and elected officials.
"Throughout his academic career, Andy Chinuntdet, has pursued every academic opportunity to be at the top of his graduation class," wrote Chinuntdet supporter Deborah Gwinner to school board members. "Earlier this semester, Andy was denied an opportunity to pursue extra classes to distinguish himself as MHS top student. … The Marietta community influencers need to throw an uproar and demand whatever decision made is swift, right, praiseworthy and finally honoring the class of 2019. Please take responsibility, admit the mistake and determine a solution."
Administrators announced the mixup after the public outcry.
Rogers' speech contained the standard lines, thanking her teachers, friends and family and urging her classmates to strive for success, but it also included what appeared to be references to her fall from the top spot.
"I challenge you to go out into the world and seize the moment," she said. "Be more, want more and do more. Make your mark on the world. Don't take anything for granted and make the most of every moment. I've learned a valuable lesson that the rules aren't always valuable or fair, but know that what God has in store for you, no man can stop. Rather than using tactics of manipulation, I strive to be my best self, work for everything I have and live my best life. Living my best life. What doesn't hurt you will only make you stronger."
Chinuntdet did not reference the affair in his speech, but congratulated Rogers by name.
---
RALLYING THE TROOPS: Fresh off a victory in his run for chairman of the Georgia Republican Party, David Shafer was key speaker at Friday's gathering of the Cobb County Republican Women's Club.
Shafer, who served in the Georgia Senate for 17 years, lost a July 2018 Republican primary runoff in his campaign for lieutenant governor.
At the state GOP convention in Savannah two weekends ago, Shafer garnered a wide victory over three other candidates.
Six days after taking the helm of the Georgia GOP, Shafer spoke at the Cobb County Republican Women's Club's luncheon at the Marietta Hilton Hotel and Conference Center on Friday. His message was clear: Years of dominance in politics had lulled the Republican Party into a false sense of security.
"Our party is on the defensive now for the first time in a decade and a half. We are losing seats that we shouldn't lose in the suburbs of Atlanta. And I put the blame, frankly, on complacency. There's been an attitude that started with the elected officials and it crept down into the party that the Republican majority is something that's simply going to last forever."
Shafer reviewed his announcement earlier in the week of the "159 Project" designed to have an active GOP organization in all of Georgia's 159 counties. The Duluth resident said the party has lost 20 county organizations in the last four years.
"Most of the counties that aren't organized today were carried by Donald Trump and Brian Kemp. So we know that there are Republicans there. We just haven't planted and nurtured …"
Shafer stressed the role data will play in upcoming elections and added that the GOP has incredible data but is not using it.
"You know, we talk about how the Democrats have gotten ahead of us in technology. We are worlds ahead of the Democrats in technology. But that data has been given to the state Republican Party, which has done nothing with it. And they have not shared it with the local county parties at all."
As an example, he said the party has a list of 3,000 people who had moved into Republican Rep. Sharon Cooper's east Cobb district from other states where they were registered Republicans and are not registered to vote in Cobb.
"Before November of next year, there'll be a doorknock on every one of those ... households to make sure that they are put on the voter rolls," Shafer said.
"We have records on every single voter in the state with hundreds of data points that tell us how we think they're likely to vote and none of that stuff is being used in any systemic way."
That, Shafer said, will change under his watch.
The new party chairman closed with a bit of a history lesson.
"The old Democratic Party was basically a center right party. Sam Nunn, Zell Miller, Joe Frank Harris and George Busbee were centrists at a minimum and often cases, conservative. And it would've been difficult for us to draw contrasts with them.
"The Democratic Party (of today) that is seeking to replace us is not a conservative party. It is a radicalized Marxist party who does not even view America as a force for good in the world. And the stakes are so much higher in the elections to come then they were at anytime in the past," he said.