Credit Donna Rowe, who served as moderator, for not sticking to the softballs in this week's panel discussion by the Board of Commissioners in front of the Cobb Association of Realtors.
"We have been watching with great interest and deep concern the dialogue of the past week," Rowe began, reading from a submitted inquiry. It was headed toward what else—Dobbins Air Reserve Base.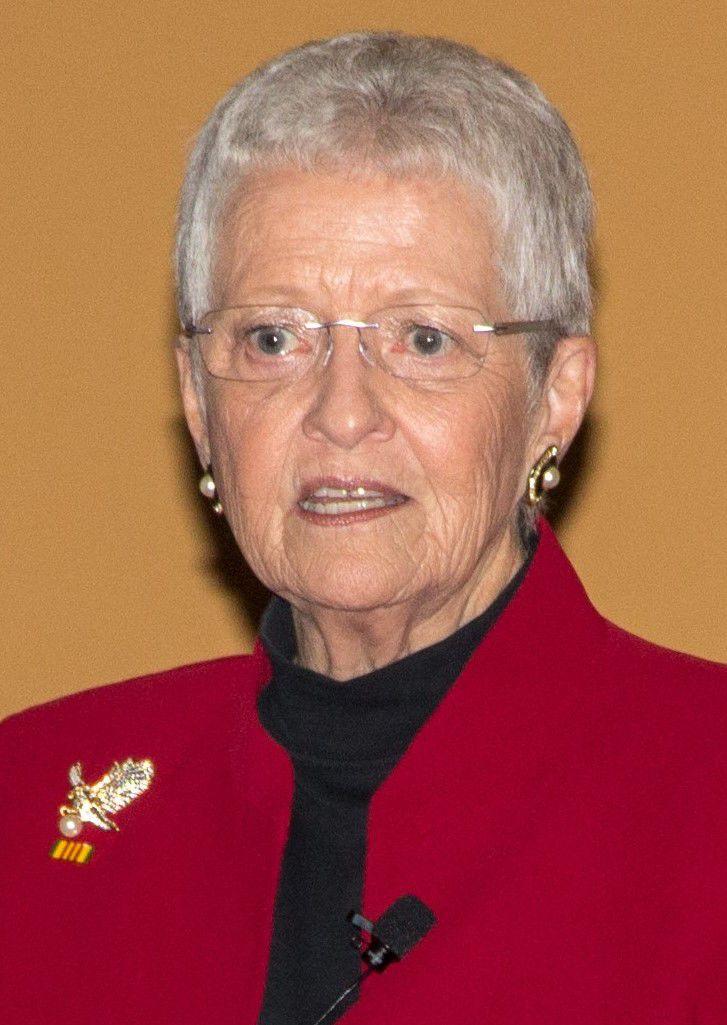 In a partisan 3-2 vote on May 18, commissioners approved a rezoning proposal to allow Venture Communities to build a 38-unit condominium in the "accident potential zone" of the base. The board's three Democrats, Commissioners Jerica Richardson, Monique Sheffield, and Chairwoman Lisa Cupid, voted in favor over objections from Dobbins, the Cobb Chamber of Commerce and a recommended denial by the Cobb Planning Commission.
The meat of the question was as follows: "In your zoning conditions, did you require the builder/developer to inform all real estate agents and buyers that they are buying in a potential crash zone?"
A point of particular relevance to that audience, but one really best posed directly to Commissioner Jerica Richardson, who represents the area. The other commissioners took the occasion largely as an opportunity to reiterate the reasons for their vote.
"For me, it was a safety issue," said Commissioner JoAnn Birrell, who voted against the request. "I don't want to be liable for something like that, should it happen. Heaven forbid it doesn't."
"I've served on the board for eight years and seen multiple decisions that impact Dobbins ... I don't know what makes us an easy target," Cupid chimed in, the "us" presumably referring to herself and her two Democratic colleagues.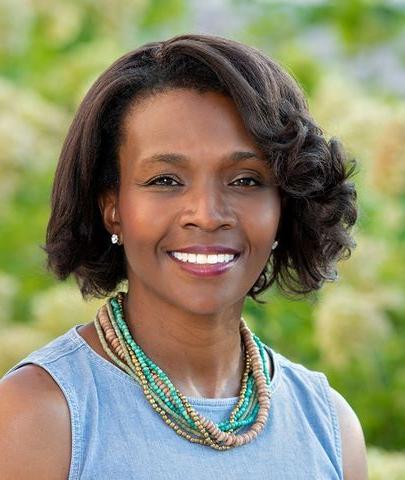 Richardson noted that her zoning decision had come with a host of stipulations, some of which were provided and recommended by the Department of Defense, intended to mitigate the risk posed by the condo complex's location.
"It was a very collaborative effort for us to come to what could be reasonable, and what would not hurt us when it came to a BRAC (base closure)," she said.
As Richardson wrapped up her response, Rowe and Cupid seemed to notice something—the question hadn't exactly received an answer. Cupid spoke up on behalf of her junior colleague.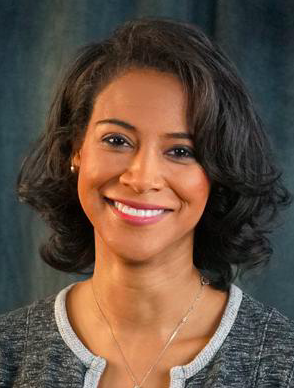 "You asked a very specific question that I believe deserves a very specific response," Cupid said. "I believe this is something that we should follow up on, and if it hasn't been clearly stipulated, we can go back and add that stipulation."
In so many words—we'll get an answer and get back to you on that.
---
AG INVESTIGATION: House District 34 residents and others will recall that Democrat Priscilla Smith had been accused of election fraud by the Georgia Secretary of State's office.
Smith, a teacher and artist famous (sort of) for dressing up as "Donna Trump" and protesting at the Gold Dome, ran last November against then-state Rep. Bert Reeves, R-Marietta, who won handily but has since resigned to take a job at Georgia Tech.
Last year, we reported Smith had claimed two primary residences: her family house in HD34, whose address she provided when qualifying for the race, and her house in Atlanta, for which she had been claiming a homestead property tax exemption. Although Smith told us she had been living in Marietta the past five years and had simply forgotten about the homestead exemption, we also found she had voted in Atlanta as recently as 2018.
So, what of the Secretary of State's accusation? Well, they turned over the investigation to the Georgia Attorney General. Thursday, a spokesperson for the AG's office told us this:
"This matter is still pending and we are unable to comment."
The matter seems to leave Stacey Abrams' Fair Fight juggernaut untroubled. Smith is boasting that Fair Fight has endorsed her in the June 15 special election. 
---
CONTINUING EDUCATION: Former Cobb Chairman Mike Boyce is going back to school.
In August, he and wife Judy will begin an academic year as Fellows in the Inspired Leadership Initiative at Boyce's alma mater, the University of Notre Dame.
The program, according to the university's website, is "for accomplished individuals from all disciplines (business, non-profit, and academic, to name a few) who have completed their chosen careers and wish to spend an academic year at Notre Dame — taking advantage of the University's vast array of resources — to pivot to their next stage in life."
The Notre Dame program further describes itself as a "unique opportunity to reflect on the past and shape the direction of their future, while also sharing wisdom, experience, and knowledge with the Notre Dame community."
"It'll be just like going to school for a year," Boyce told Around Town, adding he and Judy will be auditing courses as well as mentoring students. He also plans to draw on his military background and get involved in veterans affairs on the South Bend, Ind., campus.
For Boyce, it's familiar turf – or frozen tundra depending on the time of year. He attended the university from 1967 to '71 (and is quick to point out that he was just about bookended by national football championships. The Ara Parseghian-coached Fightin' Irish teams were national champions in '66 and '73.)
The Boyces are currently looking for off-campus housing. But this South Bend sabbatical is no indication of a Cobb departure. Mike and Judy are keeping their local home and plan to return to Cobb when the program ends next May.
While AT had the former chairman's attention, we were hoping to get his comments on ongoings in Cobb politics. He played it close to the vest. He said he has no intention of interfering with the work of his successor Lisa Cupid, who beat him in the 2020 election, explaining his predecessors, Tim Lee and Sam Olens, reserved comment on his governance and he plans to do the same for the current administration.
AT did, however, coax him into a few observations:
On the current flap over commission approval of condos being built in Dobbins' Accident Potential Zone: "Those poor people who will live in those condos … noise complaints are going to be the bigger deal."
On Chairwoman Cupid's indication that the county millage rate will not be raised: "I support no millage rate increase."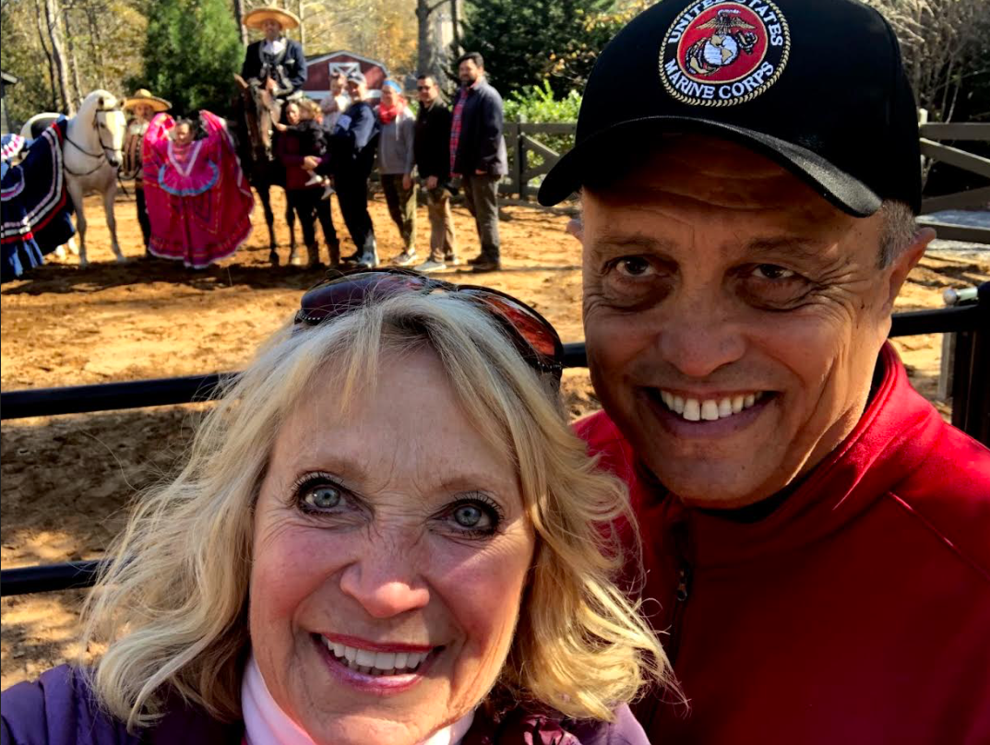 On the likelihood of Mobility SPLOST sales tax passage and what projects should be on the wish list: "This county is going to 1 million people … I think they say by 2040 … more than 90% of the people love their cars … and they won't see a (heavy rail) train move people for another generation. Trains will require more taxes than just the SPLOST revenue." He added he likes the way Georgia DOT is constructing additional lanes across the top of the I-285 arc.
On his interest in ever running for elected office again: "Politics holds no allure."
On the state of the Republican party: "I am persona non grata with the Republican party."
Boyce said he's proud of his four years as chair.
"I think I applied my skillset to the best interests of the county and left the county in a good position." And said he gave it his all, explaining that during his term he dedicated six and a half days per week to the job.
Time since leaving office has included a lot of travel and making up for missed time with five grandchildren. The excursion to the Midwest will interrupt that leisure, but there are other possible rewards. The final Associated Press poll for the 2020 college football season had the Irish ranked fifth. Boyce has given himself another shot at being on campus for a national championship.