KENNESAW STATE UNIVERSITY can't seem to catch a break as it lurches from one fire to another.
Attorneys for Alliance Defending Freedom filed a federal lawsuit on Monday against the university on behalf of a student group after KSU imposed what ADF called unconstitutional security fees for an event featuring conservative speaker Katie Pavlich.
The lawsuit also challenges KSU's student organization ranking system as unconstitutional because of what attorneys call its preferential treatment of groups the university prefers.
Around Town asked KSU spokeswoman Tammy DeMel to comment on the matter. She declined, citing the pending litigation.
Last month, ADF filed a lawsuit against KSU on behalf of a different student organization to challenge policies that officials used to relegate a pro-life display to a "speech zone" they said makes up less than 0.08 percent of the 405-acre campus.
The new lawsuit — filed on behalf of Young Americans for Freedom at KSU and its student president, Zach Bohannon — challenges policies that give university officials complete discretion to impose security fees in any amount they decide on any event they deem controversial. The policies resulted in the university charging YAF $320 for the Pavlich event.
In addition, ADF argues the lawsuit challenges policies that give officials complete discretion to rank student organizations subjectively into one of four classifications. ADF says the tiers function "as a sort of caste system for preferential treatment on campus," including which areas of the campus green officials will allow a requesting student organization to use and how much access a group has to funding for activities.
ADF, a conservative Christian nonprofit organization, says the four classifications for registered student organizations at KSU, from the lowest level of privilege to the highest, are "recognized" (where KSU has placed YAF), "affiliated" (where KSU has placed many Christian student groups), "sponsored" (which includes the Kennesaw Pride Alliance and the African-American Student Alliance), and "chartered" (which includes the International Students Association and the LGBTQ Student Programs).
The higher the classification, the more access a group has to the best areas of the campus green and to student funding. No faith-based groups are higher than the "affiliated" tier, and no overtly political groups are higher than the "recognized" tier, ADF argues.
Young Americans for Freedom wants the same access to resources and facilities as the student groups classified in higher tiers. And it wants the security fees removed.
ADF attorneys filed the complaint in the U.S. District Court for the Northern District of Georgia.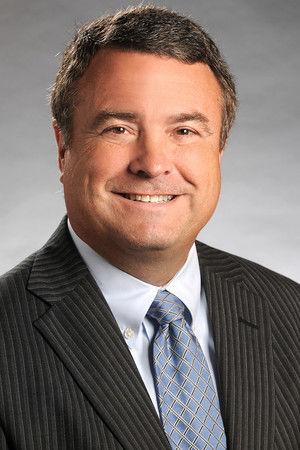 State Rep. Earl Ehrhart, R-Powder Springs, who chairs the House subcommittee in charge of funding Georgia's universities, announced this week that he would be retiring. But until his term expires in Jan. 2019, he said he planned to hold KSU accountable on the above matter.
"I'm going to hold some hearings on this vile, discriminatory policy of allowing different tiers of second class and third class and fourth class students," Ehrhart said.
University activists have overreached, the lawmaker said.
"I've been telling people you can't set up these groups and give them special treatment as student organizations. This really is a throwback to the segregation of the Sixties. This is lunch counter stuff. There's four tiers of student organizations with Christians and conservatives at the bottom and LGBT at the top? Can you imagine if that was turned on its head and it was an African-American organization at the bottom? There's a pesky little Equal Protection thing and they've overreached. I'm going to snuff it out. There's going to be one tier of student organization, and it's going to be called equal."
Ehrhart predicts KSU will lose the lawsuit, costing the state and taxpayers big money.
However, "I can convince the Regents that we should treat all student organizations equally. You can advocate for anything you want on campus, and guess what? That's where you should. But you don't get special treatment. You don't get special administrators assigned to you. And you've got to compete with student resources just like everybody else. You can hand out whatever pronoun pamphlet you want, but you can't get it paid for at the expense of other students. We need a strong leader up there, and I'm assured by the Regents that they're going to bring in somebody that can come in and get the house in order."
---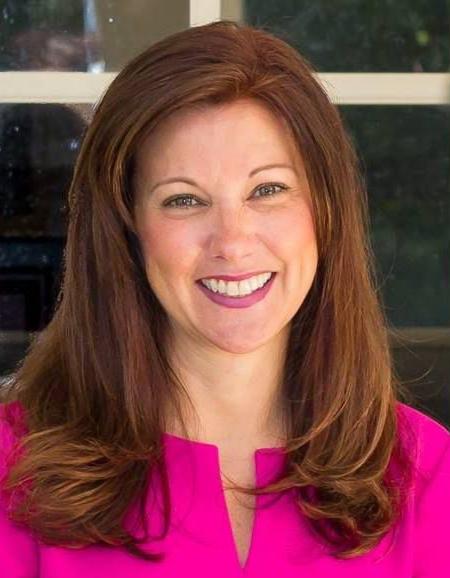 SPEAKING OF EHRHART, what to make of the race for his seat now that the veteran lawmaker is retiring and his wife, conservative Republican Ginny Ehrhart is running in his place against progressive Democrat Jen Slipakoff?
Around Town rang Kerwin Swint, director of KSU's School of Government and International Affairs, for some answers. As it happens, Swint lives in west Cobb and knows the area well.
"That particular district is just so Republican. It's very conservative, it's economically conservative definitely and still, even in 2018, still mostly social conservative. You have a hard time seeing how a Democrat could possibly be competitive there. So I start off from that standpoint that it's just a really Republican-friendly district to start with. I think that's the biggest factor," Swint said.
So the odds on favorite, it would appear, is Ginny Ehrhart.
"I would agree," Swint said.
And she has some heavy hitters backing her up.
Hosting a March 28th fundraiser for Mrs. Ehrhart is House Speaker David Ralston along with the chairman of the House Appropriations Committee, state Rep. Terry England, R-Auburn; the chairman the House Rules Committee, Rep. John Meadows, R-Calhoun and Marc Taylor with the law firm of Taylor, English, Duma.
The event begins at 4 p.m. at Taylor's firm, 1600 Parkwood Cir Se #200, Atlanta, 30339. RSVP by text or email to Elizabeth Dewberry at 770.316.8029 or elizabeth@140six.com.
Cobb Sheriff Neil Warren and Cobb Solicitor Barry Morgan have also endorsed her.
"I am pleased to support Ginny Ehrhart in this race," Warren said. "I know she will make an immediate impact at the General Assembly and will work with the law enforcement community to protect our homes and our constitutional rights along with the values of the 36th District."
---
MORE ENDORSEMENTS: Legendary UGA football Coach Vince Dooley and his wife, Barbara, have endorsed Republican Taryn Bowman in her race to succeed retiring state Rep. Rich Golick, R-Smyrna in the May 22 primary.
"Barbara and I are excited to endorse Taryn Bowman in her race for Georgia House District 40. This district, and the entire State of Georgia, will benefit from her experience and proven track record from the work she's done in her community for decades. She's the kind of leader Georgia needs," the Dooleys said.
---
RIP: Former County Chairman Tim Lee's father, Douglas Lee, died Feb. 28 after a long illness. He was 83. Douglas Lee was a pastor at Faith Bible Church in the Chicago area and retired from Ford Motor Corp. as an electrician.
"In reflection, the greatest thing he taught me was never judge by the initial interaction," Tim Lee told AT. "Always have the benefit of the doubt for the person until you get all the details. And obviously being a retired minister, he's the one who introduced me to God and faith, so that's the greatest lesson he could have shown me, but in terms of life lessons, it's always when you meet somebody, understand that they have more to it than what you're seeing, so give them the benefit of the doubt until you know what's going on."
A celebration of his life was held last Sunday with the Rev. Dr. Sam Matthews officiating.