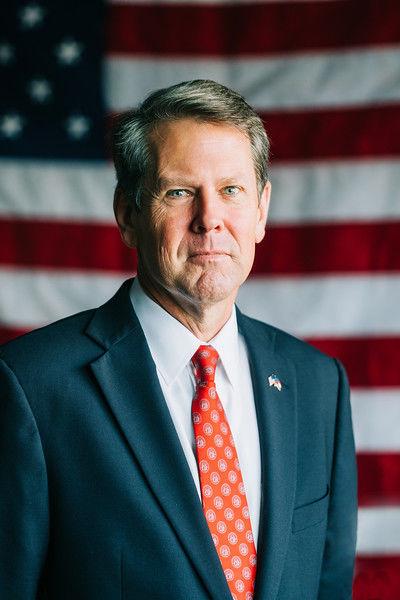 At this point, if you frequent social media or cable news talking heads, you're probably ready to swan dive into John Bunyan's Slough of Despond. When Gov. Brian Kemp stopped by the MDJ this week to talk about the news of the day, AT wanted to know what he does to inoculate himself against such negativity. 
AT: When I watch the news and social media ...
Brian Kemp: Yes, I would suggest you don't do that. That's my answer to the question. Read the paper, right? Read the local paper.
Q: It's discouraging. It really is discouraging. So I'd like to know what your secret is to not being overcome by the toxicity of it all. 
A: Yeah, I've had to deal with that with our daughters, you know? They're 21, fixing to be 20, fixing to be 18. And they're bad about reading comments. I'm like, 'Y'all either got to get off social media, or you can't read the comments, because you have people from all over the country that are weighing in on everything I say.'
I'll do an Easter post on Easter Sunday morning and people are just trolling me, calling me a racist and a voter suppressor and that I stole the election. Our oldest daughter posted something early in the pandemic, just that she was proud of me. Because she knew how we were literally working seven days a week. It was just incredible what we were going through, and then dealing with that and the civil unrest, I was in the state operation center at 2 or 3 o'clock in the morning every night, on the weekend, and that Sunday night, too. And she posted something and literally was getting death threats. And I'm like, 'Honey, you either don't do that, or just don't read the comments.'
A: Well, I just don't mess with all that. I just don't have time to deal with it. I have plenty of people that are protesting and everything else, but I know I can sleep good at night because I know I'm praying for wisdom and guidance, and I'm doing the best that I can every day. One thing I think during a pandemic, you need leaders that will make decisions, because waiting and delaying, it only creates more havoc out there. I try to make educated decisions and a lot of times there's not really good decisions to make, but you just try to get all that information and figure out the best path forward and lean on people that are on your team like Dr. (Kathleen) Toomey and Gen. (Thomas) Carden.
We've listened and worked with a lot of other people. I mean, I've done I can't tell you how many calls with different associations, doctor groups, hospital CEOs, school superintendents, just on and on as we've worked together to try to reopen things and deal with issues that we have. I think people would tell you that we've had great communication there. It's been a big part of our response because part of what I've read about New York is they weren't communicating with their hospitals, and you had hospitals that literally were treating people in the parking lot or didn't have a place for them. You had others that had beds available, and nobody really realized it. So we haven't had that issue here.
But the other thing is I just don't watch a lot of the TV news too much. I watch some of it, but thank God the Braves are back on. I do read a lot every morning, because there's publications out there, and I think you guys are one of them, that just try. ... You know, Georgians are smart people. They can decide whether they want to go out or not, but you can't just give them the one bad statistic of a certain point in time, whether it's this week or this month when we're going through a spike.
---
WHO'S COUNTING? Riled by comments from fellow county Commissioner Lisa Cupid, retiring Bob Ott felt it necessary Tuesday to remind everybody watching that he was not, in fact, suffering from a case of senioritis.
"I am the commissioner for District 2 until Dec. 31, 2020 at 11:59," Ott said. "And I can tell you how many minutes and seconds that is — but I am the commissioner! And it is my responsibility, (being) duly elected by the citizens, to do my job until the last minute, and I am not about to abdicate that."
Before the commissioners was a resolution creating a council empowered to address systemic racism in the county. But, per the resolution, key documents outlining the manner in which the council will operate will not be approved before January, more than a month after elections that will have installed two new commissioners on the board.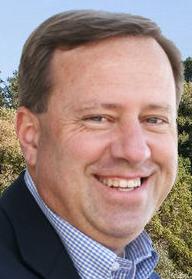 Here's Cupid's words that prompted Ott's indignation:
"This board will not be the board that is given the task of implementing this," Cupid said. "(The resolution) was put forward as a shell, except one thing that has me concerned is how, if it's a shell and you're stating your commitment to this, then why does this board … say 'next board, implement this, but let me tell you who's to serve on the body to implement it.'"
Those weren't the only choice words. West Cobb Commissioner Keli Gambrill concluded her own remarks in opposition to the resolution by saying, "It is when you don't feel desperate to prove a point that knowledge unfolds and reason prevails."
Ott didn't like that either. Lest anybody watching leave with the impression the 60-something Republican is "desperate to prove a point," Ott said:
"I am not pressured. Some of the most enlightening conversations that I've had have been with our county manager," he began. "And sometimes they are about me telling her about what it's like to be white, and her telling me about what it's like to be Black. And they are some of the most enlightening conversations that I've had. Additionally, the trainer I have at the gym is a young Black woman, and we have had wonderful conversations."
"We can't just sit back as Rome burns. We don't need our community to be burning, we need our community to be understanding each other and getting along."
---
A BOLOGNA SANDWICH: Former Gov. Roy Barnes, who serves on the board for MUST Ministries, was among the leaders ceremonially breaking ground for the new MUST Marietta campus Wednesday. He shared that, in his early childhood, his father instilled in him the importance of giving to those in need.
Young Roy worked for his father at their Mableton store after school, which was open until at least 9 p.m. — or whenever the last customer was done shopping.
One cold winter night, his father was getting ready to start up his truck to go home when they spotted a homeless man walking along the railroad tracks, Barnes recalled.
His father rolled down his window and said, "Can I help you, buddy?"
"Can you get me something to eat?" the homeless man asked.
"Much to my chagrin," Barnes said, when all he wanted to do was go home, his father got out of the truck and opened the store to make the man a bologna sandwich, and also give him some milk.
Later, his father told him, "Don't let anybody go hungry."
"That lesson that he taught me that night is something that none of us should ever forget," Barnes told audience members and those watching online. "We have an obligation as a community, for those that have fallen on bad times, to take care of them. We don't have to give them money, but we do have to give them a shelter, something to eat, and a hope that if they will stay with us, we'll help them get a job."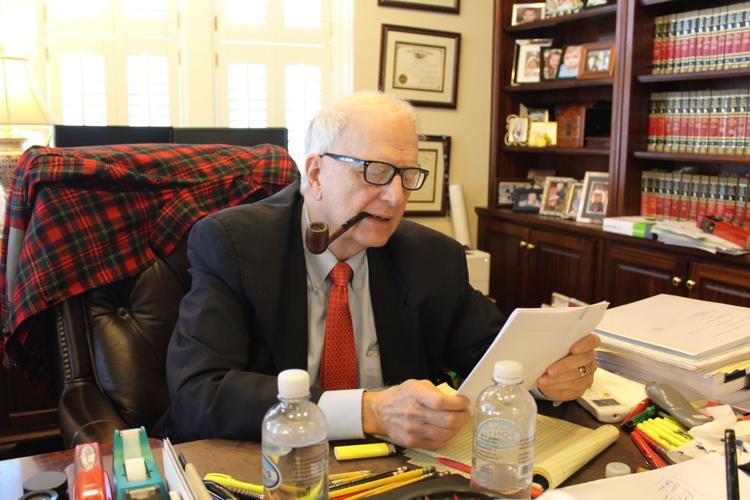 ---
SPEAKER CIRCUIT: GBI Director Vic Reynolds is the keynote speaker at Monday's Metro Marietta Kiwanis Club. The topic: "Today's GBI and policing in these turbulent times."
The virtual meeting begins at noon. For reservation, please email metromariettakiwanis1957@gmail.com and provide your name and email so the group can provide you the access code to the meeting.
---