U.S. Rep. Barry Loudermilk is one of the speakers at the annual GOP fundraiser hosted by Adventure Outdoors in Smyrna on Friday, a fundraiser that has come under fire from such Democrats as state Sen. Jen Jordan, who represents the area.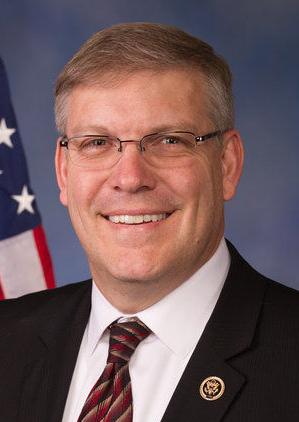 Jordan took to Twitter to tie the 5th Annual 11th District GOP Marksmanship Event and BBQ to the recent mass shootings in El Paso and Dayton.
"Marksmanship Event just two weeks after #ElPaso and #Dayton mass shootings? And GA Republicans wonder why it has lost support of so many suburban women... Confirmed speakers include my congressman @RepLoudermilk, NRA president and @Georgia_AG #gapol," Jordan said in her tweet.
Loudermilk was less than pleased by her remarks.
"I think she ought to be ashamed for politicizing this. If she was that concerned about it, why didn't she come out and say something a couple years ago when I attended the same event two months after I was a victim of a mass shooting?" Loudermilk said, referencing the 2017 practice session he attended in Alexandria for the annual Congressional Baseball Game for Charity where gunman James Hodgkinson opened fire on attendees.
"This is a marksmanship event," Loundermilk said. "It is an annual fundraising event. This is the fifth year it's happened, and you know, for the Democrats to politicize it, I think it's shameful. They're the ones trying to tie this to those shootings, and this has been going on for quite a while, and I would think if they're going to tie it to those shootings why don't they tie it to the ones where the liberal left Democrat came on the field and tried to kill a dozen or more Republicans? There was no condemnation of this event then. This has nothing to do with those mass shootings."
Loudermilk said he attended the Smyrna fundraiser in 2017 following the mass shooting he lived through despite feeling post traumatic stress.
"I even went to a shooting range about a month afterwards and right as I pulled up to the firing range — I was going to go shoot with my boys — they opened the range and started shooting, I found myself diving into the seat of my car just as a reaction. But it wasn't the gun that was trying to kill me, it was the person behind it," he said of Hodgkinson. "I didn't run in fear of guns. I realized that was an act of evil. And that's the problem we have, it's a cultural problem. So I didn't have an issue showing up to an annual event that happened to be a marksmanship event, and so I think it shows the hypocrisy of the left that they're trying to utilize this for politics, and it's shameful to do that because it's using people who have been victimized by evil for political gain."
Loudermilk said it would be easy to promote Friday's fundraiser by connecting the recent mass shootings into the argument that one should practice their aim as a way to defend against such attacks. But no one is doing that.
"No, we're sensitive to the victims that are out there," he said. "I think we need to take a breath and we need to quit demonizing either side. We need to sit down not just with the legislators but with law enforcement."
For instance, he spent Monday touring the Cherokee County Sheriff"s Office and speaking with deputies.
"We need federal, state and local and all parties to come up with — is there something that can be done legislatively or is there something that we need to do at the community level? I think it's something that we put everyone together and come up with the right solution."
Members of Congress deal with threats on a continuous basis and fanning the flames of division is simply not helpful, he said.
"What we need is a coming together, not taking advantage of a crisis or as one politician just said 'Never let a crisis go to waste.' I think that's the worst advice for our society that we could ever have because as it comes down to it, we're all Americans. We all love our freedom. We all love our liberty and we expect the government to do what the government can to ensure our rights are protected."
---
FOR HER PART, Jordan said this is the first time she's heard of the marksmanship fundraiser. Had she known about it back when the D.C. shooting occurred, she likely would have said something then.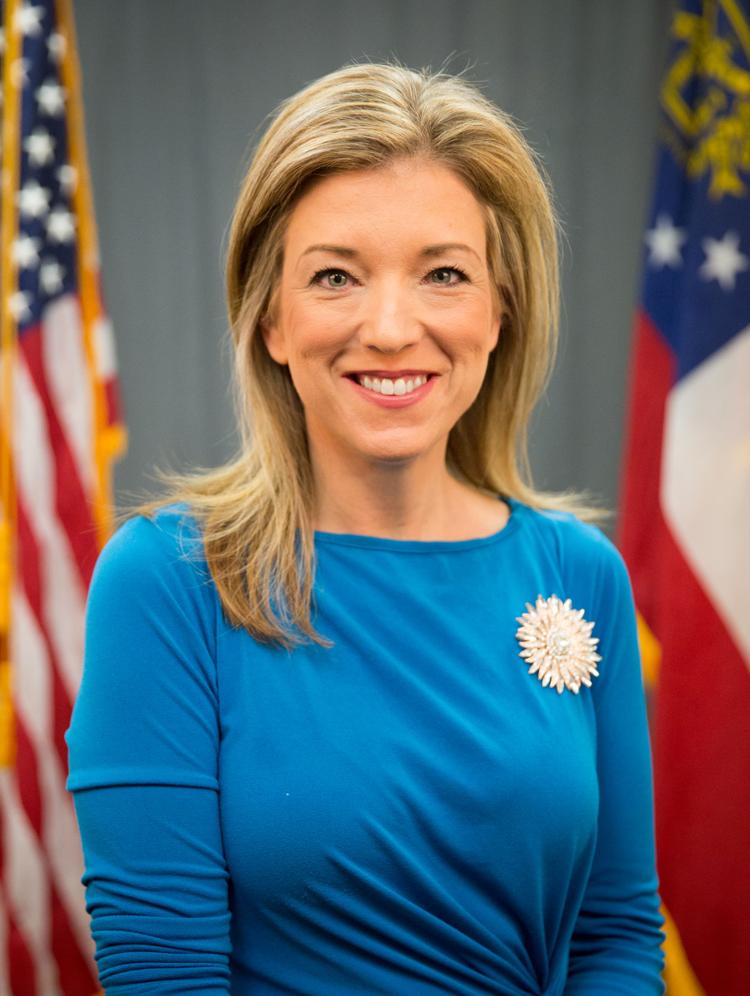 "But let me go straight to the point about politicizing. Absolutely I'm politicizing this issue. I'm politicizing the issue of preventing another mass shooting, fighting gun violence and promoting gun safety. That's what I was elected to do. That's the whole point," she said.
The work of politics and what politicians are supposed to do is about pushing the issues that people care about and also working in ways to try to come together when there's a problem and come up with a solution, she said.
"I think the thing that is so frustrating about the mass shootings and what we're encountering now in our country is this keeps happening again and again and again, and there is never any real effort made to try to fix it, and so if me speaking out against it … brings attention to this issue and helps to actually bring it on the floor and make people think about it in a way that will prevent mass shootings no matter who the target is — I don't care if you're a Republican or a Democrat, an independent, apolitical, adult, child, whatever, that's the point. The point is we need to be trying to protect everyone and we're not doing anything."
Hearing the same thing over and over again is tiring, she said.
"I have filed bill after bill trying to meet folks in the middle and trying to just move the ball a little. Nothing big. Just a little more protection. Keep guns out of the hands of domestic abusers. The kind of stuff we should all be able to agree on, but even on those things we're not getting anywhere. We kind of have to take a breath and think about what's important, and at this point in time the things that are important to me are my children and the safety of my children and the safety of people that I was elected to represent. And that's what I'm going to do."
---
POLITICAL PLATTER: A fundraising reception for Smyrna Councilman Derek Norton, candidate for mayor, includes such special guests as U.S. Sen. Johnny Isakson and Attorney General Chris Carr. The reception is from 5:30 — 7 p.m. next Tuesday at The Georgian Club. For information, contact Patti Peach at pattipeach@mindspring.com or 404-234-5884.
---
FOOTLOOSE: Former Gov. Roy Barnes came back to his south Cobb roots on Sunday to help celebrate the church's 147th homecoming.
The Barnes family's history with the church goes back nearly 100 years, and before he gave his address, the governor and his family were the target of some good-natured roasting from Deacon Chad Williams.
"His grandfather was active in the building program at this church in the 1930s, which, coincidentally, coincided with a sharp increase in sales at Barnes Hardware," William said.
Williams said he looked through church records to see if he could dig up any dirt on the family, but did not come up with much.
"Best I can tell, you're not related to Josh Barnes from 1916, he was forgiven for drinking too much and getting mad. There was no listing of the Barneses in the 1916 discussion about a dance in which brother Joe Harris stated that if it had been a dance and he offended anybody, he was sorry, he asked the church to forgive him, and he said he would throw the church a dance if they wanted.
"At the same time, there was Brother Sim Tanner, he acknowledged he had danced at the dance, but he didn't know that it was a dance. Noah Johnson, he was excused for dancing on account of, quote, 'getting out when he found out it was a dance.'
"Finally, there was no mentioning of the Barnes family when it was reported that when J.I. Perry was asked why he no longer was living with his wife, he told the men of the church: 'You try to live with her.'"