South Cobb Commissioner Lisa Cupid was among the speakers at Thursday's Cobb Democratic Women's forum, which was aired over Facebook. Cupid, the commission's lone Democrat, is running for board chair against incumbent Mike Boyce, a Republican.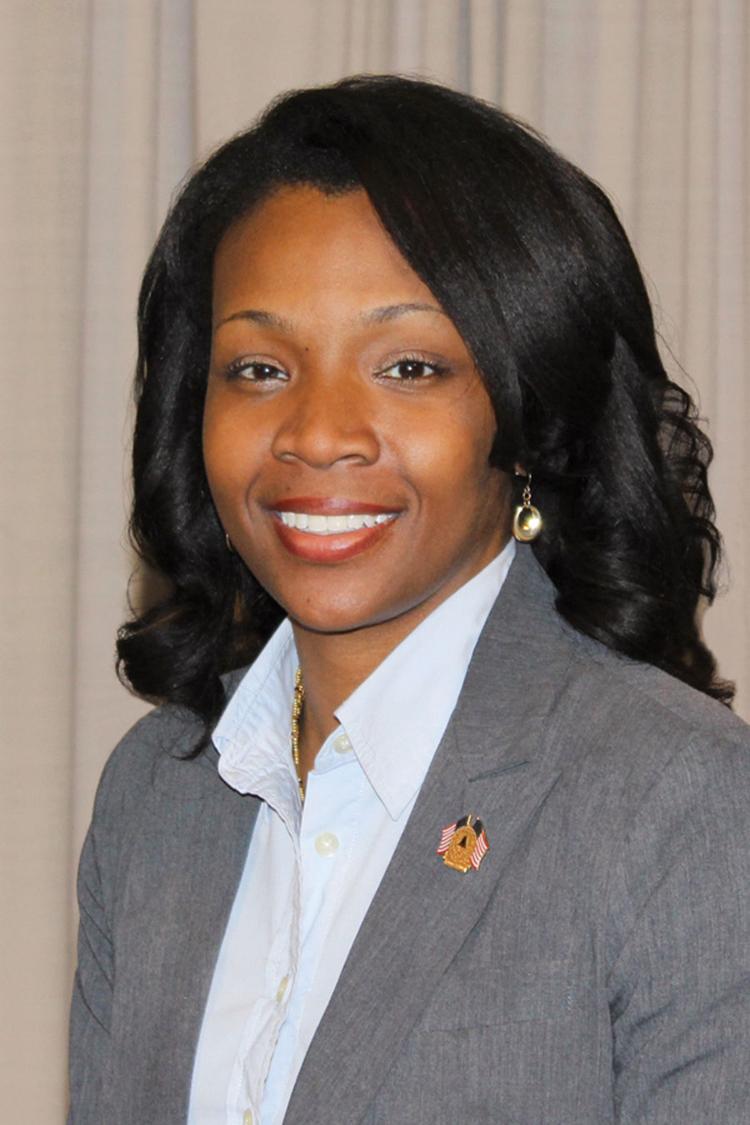 Making the case for her candidacy, Cupid told viewers that if elected chair, she would work to bring a divided board together.
"So what would make me different than our current chair? Just valuing partnership. I think it's important if we're going to move Cobb County together we have got to learn how to work together as a board. We can't expect for us to build our county up with regard for everyone when you don't have regard for everyone on the board. Because what you do on the inside is going to seep outwardly," Cupid said.
"And I think what we see playing out nationally is a reflection of just the level of dysfunction that you see within our governing bodies. We don't see us coming together. We don't see us looking at how we create synergy by looking at policy from different angles. We tend to view ourselves from being on opposite ends of the spectrum."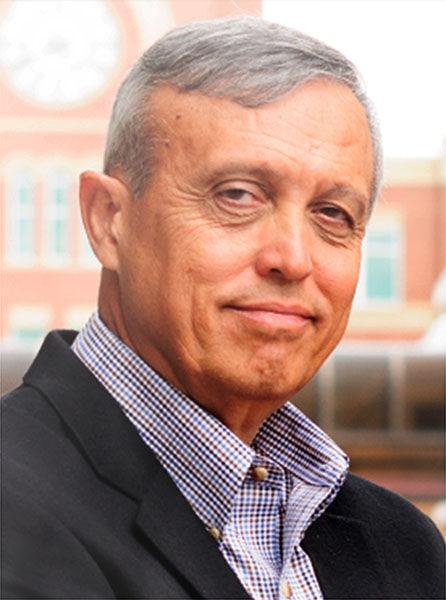 Boyce pushed back against the notion in an interview with AT. The board may have its disagreements, he acknowledged, but not to the point of paralysis.
"I recognize that we have some very strong personalities on this board," Boyce said. "And I respect every one of them. Why is that? Because they all got elected. That alone should accord them some respect, because that's how difficult it is to become elected in today's environment.
"And yet I have found a way on this board that has very strong opinions and ways of looking at business, I found ways to get three, two or four (to) one, or five (to zero), votes," he continued. "It's a record of achievement that I'll take and hold to ... (any) other chairman before me."
---
ALTHOUGH HE DIDN'T mention it, Boyce may have a case in point from just this week.
Cupid failed to muster the three votes she needed to approve a rental assistance program that would have filled a widely acknowledged gap in the county's federally funded coronavirus safety net.
Her colleagues cited her decision to use three nonprofits to administer the aid, an arrangement that could prove vulnerable to fraud, they argued. (The nonprofits said it would be no problem creating a central database that could track who had already applied to prevent "double-dipping," but commissioners were unconvinced.)
Commissioners then approved an alternate rental assistance program whose primary difference was that it would be administered by a single, Baltimore-headquartered nonprofit.
Representatives of Cobb-based nonprofits were incensed after the meeting. Shari Martin, head of the Cobb Community Foundation, said she didn't understand commissioners' logic in rejecting Cupid's proposal while approving the other.
---
HOLMES VS. BROADY: Two years ago, Democrat Flynn Broady ran against U.S. Rep. Barry Loudermilk, R-Cassville, who clobbered him with 62% of the vote.
This November, Broady's running against Cobb District Attorney Joyette Holmes. During the Democratic Women's forum, Broady accused Holmes of failing to be accountable to the voters by not investigating Sheriff Neil Warren for the inmate deaths that have occurred on his watch.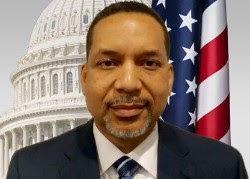 Last month, the attorney representing the family of Kevil Wingo, the man who died last year while in custody on a cocaine possession charge, called on Holmes to open an investigation into his death. Holmes said at the time she could not impanel a special grand jury because of the pandemic-related judicial emergency. She did pledge to take the appropriate action once the Georgia Supreme Court allowed it. On Thursday, Chief Justice Harold Melton issued an order authorizing grand jury proceedings to resume.
"We know right now that the jail is an issue," Broady said during the Democrats' Thursday forum. "We know right now that our current district attorney has not decided to have an investigation done at the jail to see what the problem is. She is not being accountable to us as citizens."
The county is already facing litigation because of jail deaths, he said. Wingo's family has filed a federal lawsuit against Wellstar Health System and the Wellstar nurses charged with caring for Wingo. At the sheriff's office, a major, sergeant and deputy were also part of that suit.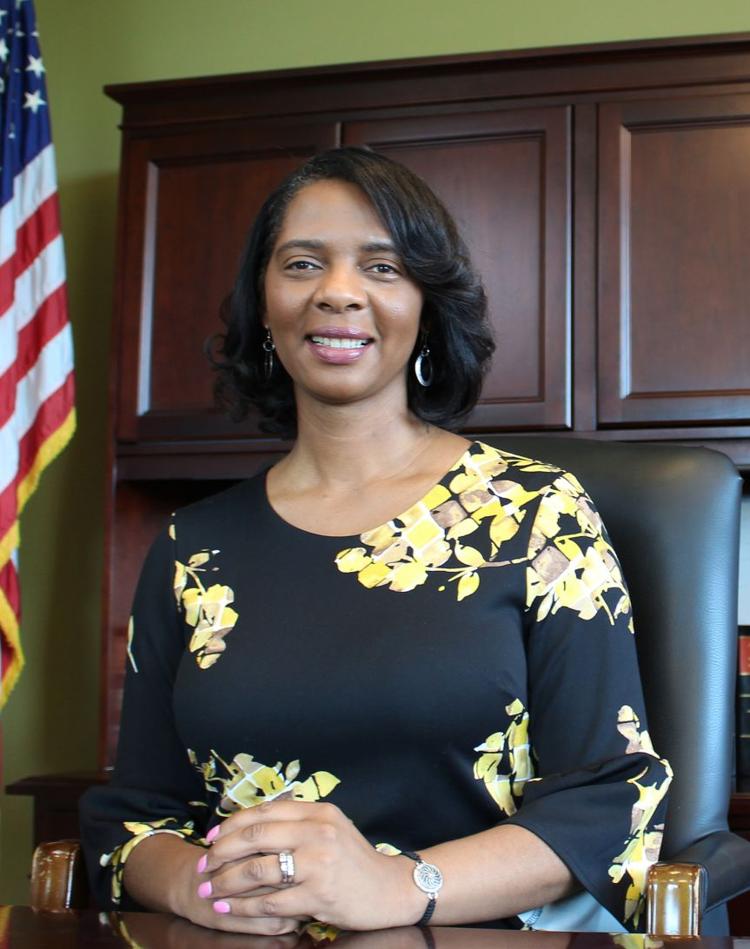 "She is not going to ask, she is not going to hold that current sheriff accountable. Whether it's party politics, partisanship or whatever you want to call it, it is just wrong," Broady said.
Now that the high court has allowed grand juries to resume, Broady asked what Holmes' "excuse" for not investigating would be.
AT was unable to get a comment from Holmes.
"If I was in that position," Broady said, "I would have had the GBI come in and investigate, I would have my own investigators investigate, and now that the restriction for grand juries has been lifted, I would definitely go to my commissioners and say, 'We need to do the investigation, let's make it happen.' Because it's too important for our community to address those type of issues, because they affect all of us when it comes to money being spent out, additional tax money needing to be taken in to pay for these lawsuits, so it hurts all of us in the pocket, so we need to make sure we do that."
---
WHERE'S YOUR MASK? Among the things that bothers him most in his west Cobb community is the failure of people to wear masks, Democrat James Ryner, who is challenging state Rep. Ginny Ehrhart for the House District 36 seat, told the Cobb Democratic Women.
"What are the two most pressing issues in my district? COVID and not wearing masks. It's appalling to see that I'm protecting myself and trying to protect them, and they are not trying to protect me and other people around them. So I have a problem that," he said.
In addition to that, Ryner said he had a problem with being stopped on the street by law enforcement.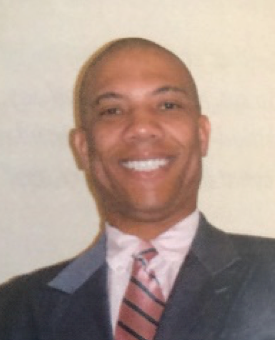 "I'm a 60-year-old Black man. I'm big and I'm a presence. I'm a formidable presence to our law enforcement. I have no problem with that. I just don't like to be questioned while I'm walking the streets doing exercises and getting interrogated while I'm walking."
Ryner, who's had a career in the IT field, said "people just have to be educated, so I hope in the future when I get into office I can help them be more educated about Black men or brown-colored people to ensure that they are not all criminals, OK?"
As it happens, Ryner's wife, Democrat Vanessa Parker, is also on the ballot. She's challenging state Sen. Lindsey Tippins, R-west Cobb, on Nov. 3.
Tippins, who had no primary opposition, received 20,605 in the primary.
Parker ran against Turner Rentz in the Democratic primary, receiving 16,597 to Rentz's 4,334.
Neither Ryner nor Ehrhart had primary opposition with Ryner receiving 5,809 votes to Ehrhart's 8,385.
While Ryner said he's enjoyed living in Cobb the last 11 years, "I have experienced a couple of things within Cobb County that I thought were strange being that I come from New York in the village of Harlem. But I say this, I was challenged to run for this seat. My predecessor, Jen Slipakoff, I am proud of her, and she set the groundwork for me. So as a candidate, I just want to be truthful, fair, a good listener and a tenacious advocate for my district and the state of Georgia," he said.
Slipakoff lost to Ehrhart two years ago. Ryner also shared what he believes makes him different from Ehrhart.
"As far as what makes me different from my opponent, the biggest thing is I'm not vengeful. I'm not a vengeful person. From what I heard what my opponent did submitting a bill in the House for transgender and LGBTQ people was very appalling. We should be able to represent everyone in our district in addition to the state of Georgia. If I'm voted in, I will listen to everyone within the district and the state of Georgia," he said.
Ryner is referring to a bill Ehrhart filed last year that would make it a felony to change a child's gender through surgery or drugs. AT was unable to reach Ehrhart by press time.
---