U.S. Rep. Barry Loudermilk, R-Cassville, was keynote speaker at the Cobb GOP's monthly breakfast over the weekend, where he explained why President Donald Trump did the right thing in his now famous phone call with the Ukrainians and why Democrats are using it as their latest reason du jour to impeach him.
Last week it was Russian collusion, allegations which fell apart once the Mueller report was unveiled. This week it's about Ukraine, Loudermilk said.
"They are an impeachment looking for a cause. They're casting a broad net to find something to impeach this president on because he is challenging the status quo. He is changing the face of government that they have learned to manipulate to their benefit and this is what we're facing," Loudermilk argued.
Along with listing reasons why this impeachment process, unlike the ones set up for Nixon and Clinton, is slanted to favor Democrats at the expense of Republicans, Loudermilk said the party faithful needs to know about a bipartisan bill signed into law in 2014 called the Ukrainian Freedom Support Act. That law came about from a recognition that while Ukraine needed U.S. aid, it was also rife with corruption. So Congress passed a bill that required the administration to work with the Ukrainian government and ensure that they were fighting corruption within the Ukrainian government before any funds were released.
"I'll make the argument had not Trump had the phone call with Ukraine, he would have been in violation of federal law," Loudermilk said to applause. "He must ensure that Ukraine is fighting corruption. We know Ukraine and Russia were involved in the 2016 election. They were trying, they were meddling in it, we knew that."
How do we know that? From the sworn testimony of President Barack Obama's cybersecurity czar before the Senate two years ago.
"In the hearing that he was under oath, he said 'Yes, we knew of cyberattacks against our election system by Ukraine and by Russia, predominantly Russia,'" Loudermilk said.
Yet when the cybersecurity czar told Obama of this activity and proposed countermeasures, he was told to stand down, Loudermilk said.
"The president told his own cybersecurity czar to not interfere with the Russians interference in our elections. That's just one of the things that we're investigating. We're investigating also the hacking of the Democrat server. This president also wants to know how this server got hacked. It was Ukrainians that were involved in that. So the phone call with the Ukrainian president, he is actually following the law. He is actually asking him to help us in an investigation into the corruption of the Ukrainian government in our 2016 election. There's nothing wrong with that. We put requirements on any country that we send money to. We're just not going to blindly give you money. … So when you look at what the president did — he said it was a perfect conversation — that's what he's getting at. He was actually following the law."
But what about Joe Biden's name being raised? Does that not make the conversation inappropriate?
"My response to that is what if Joe Biden was not a candidate for president at this time? Does that change it? His son was involved in (Ukrainian gas producer) Burisma, which was actually getting investigated by Ukrainian government for corruption that was going on during that time period and Biden himself, Joe Biden bragged about getting them to stop the investigation. During the same time period that Ukrainians and the Russians are getting engaged in the 2016 election. You kind of want to know if there's a connection there whether or not Joe Biden is running or not President Trump never asked for him to go investigate Biden's son himself."
The Democrats want to impeach Trump for supposedly pressuring Ukraine to investigate Joe Biden and get dirt on him, Loudermilk said.
"Well, that was never brought up. It was all about investigating the corruption and involvement in the 2016 election which the Democrats keep reminding us the Russians got involved, but they're the ones that never did anything about it. This president is actually trying to do something about it. So he's asking them to actually do what the law requires him to do. They don't like it. Actually they don't care, but this is something they think they can hang their hat on."
Loudermilk says he's hearing the impeachment vote will take place the week of Christmas.
From the audience Cobb school board member Randy Scamihorn addressed Loudermilk.
"I'd like to congratulate every Republican in Congress for voting against that fake inquiry," Scamihorn said.
Democrats like to peel off one or two Republicans on an issue and call it bipartisan. That didn't happen here, Scamihorn said.
"So thank you, and tell Murkowski, Collins and that RINO Romney ... "
"I thought it was Pierrre or something," Loudermilk interjected, referring to how Mitt Romney was recently discovered to be tweeting under the alias Pierre Delecto.
"They need to take note of what their fellow colleagues did in the Congress. Thank you," Scamihorn said.
---
APPOINTMENTS: Deane Bonner, longtime leader of the Cobb County NAACP, is about to have a new title. Cobb Commission Chairman Mike Boyce has named Bonner to be the next citizen representative on the Atlanta Regional Commission. Boyce announced the decision Saturday night at the Cobb NAACP's annual Oscar Freeman Freedom Fund Banquet.
Bonner is set to replace banker Rob Garcia on the commission, which is composed of metro Atlanta governments that partner together on issues of regional significance. Garcia's four-year term is set to end Dec. 31, and Bonner is set to be sworn in in January.
"She brings a certain amount of experience and skills to the ARC, providing support to us on the Livable Centers Initiative, more on the issues that involve quality of life," Boyce told the MDJ after the announcement. "The amount of experience she brings and the skillset she has will help us bring the kinds of programs the ARC funds to Cobb County."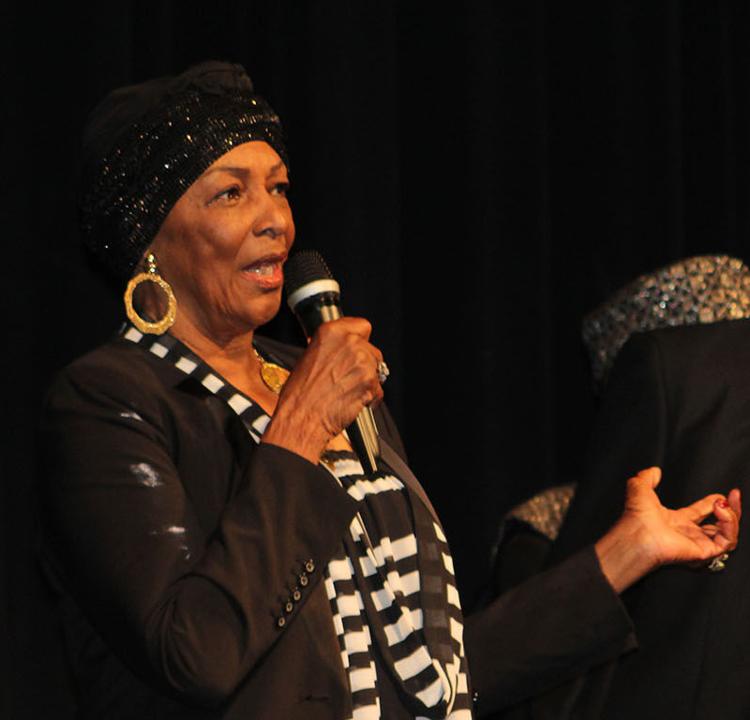 The civil rights doyenne told the MDJ she is grateful for the opportunity.
"It's going to be a learning curve, but I'm honored to do it, and I'm glad that it's going to happen," she said. "When I look at it, I see it as broader than just local stuff. ARC will give me an opportunity to broaden what I bring to the table, and certainly being an advocate, I'm going to look at things a little different than what's happening there."
Bonner has a reputation for speaking truth to power. Generations of Cobb politicians have feared becoming the target of her ire, and she wasted no time demonstrating that she doesn't owe Boyce anything for the appointment.
At the end of the evening was the NAACP membership appeal, which consisted of Bonner standing at the podium and demanding people sign up.
"I told them I can get 25 members, so those 25 members I have to get, I don't care if you do it for your daughter, your son, if you're already a member," she said. "In fact, Mr. Chair, you're already a member, but I know you're going to be the first one to hold up your hand and buy another membership."
Bonner's prediction was correct: Boyce was the first in the room to sign up, and well over 25 hands soon joined the chairman's in volunteering.
---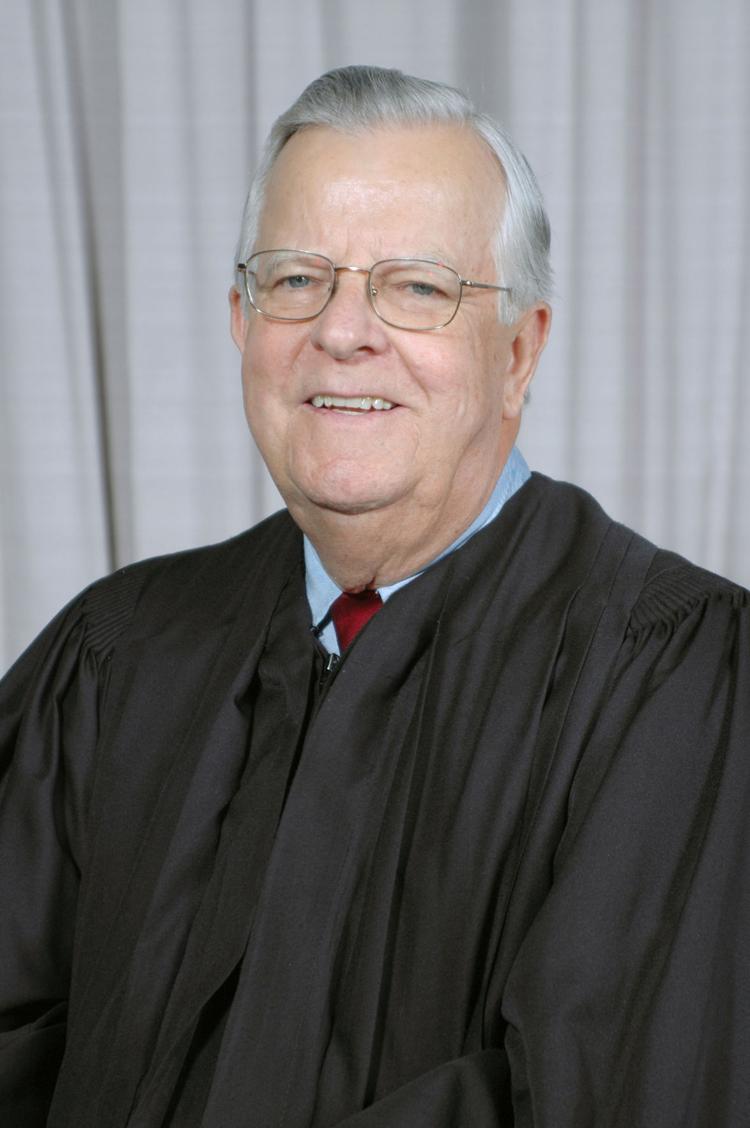 RETIREMENT: After six decades presiding over various Cobb County courts, as well as four years of service on the Georgia Supreme Court, Senior Superior Court Judge Conley Ingram is retiring.
The judge made his announcement in a letter to the Cobb Bar.
Ingram, who has lived in Marietta with his wife Sylvia for more than 60 years, says he plans to remain in the city, where he said he looks forward to being surrounded by family and friends.
He also said he'll be around to coach others in "our wonderful legal profession as they continue to carry on our Georgia Bar's great tradition of zealously representing people of all walks of life."