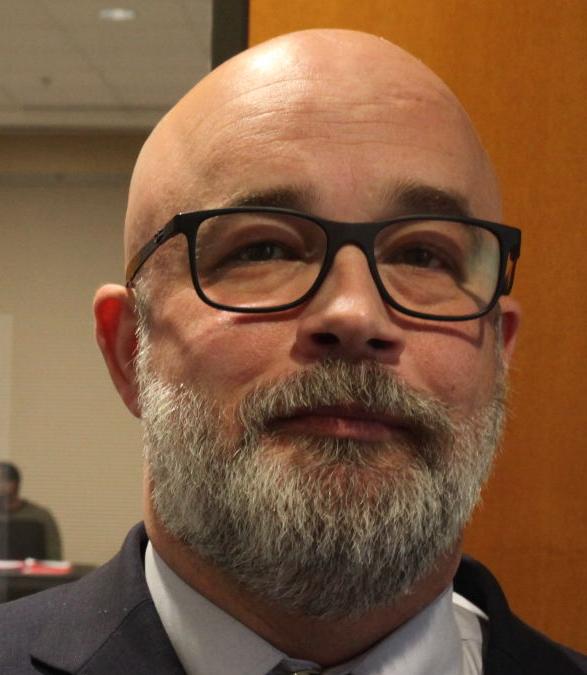 By now you may have read MDJ reporter Aleks Gilbert's account of Democrat Jimmy Herndon's latest ploy to become the next sheriff of Cobb County. Herndon was successful in having his opponents in the Democratic primary disqualified by the elections board, largely on technicalities.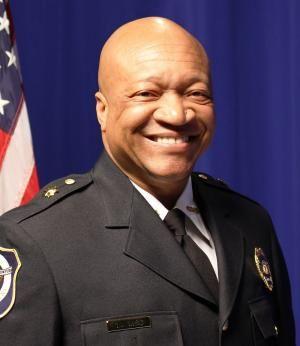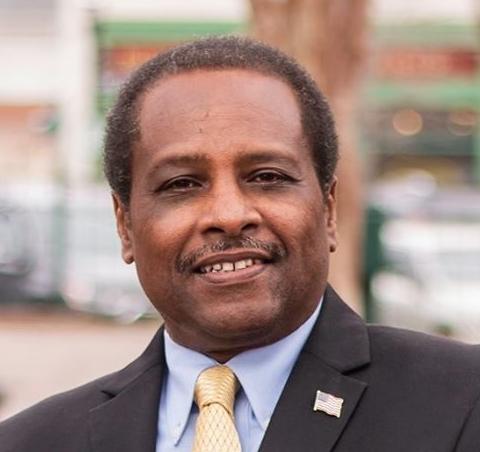 Herndon critics believe it's clear Herndon was concerned about having to run against Democrats Craig Owens and Gregory Gilstrap in the primary, so he resorted to what Steve Gaynor called "dirty pool" in having them disqualified, clearing the way for him to run against Sheriff Neil Warren this fall. Herndon, who's picked fights with anyone who crosses his path, among them the head of the Cobb Democratic Women's Club, also attempted to have Warren disqualified, but withdrew his complaint when he realized the accusation was baseless.
As Warren's thoughts were not included in the article, the MDJ asked him Friday if he had any comments about being hauled before the Cobb Board of Elections by Herndon.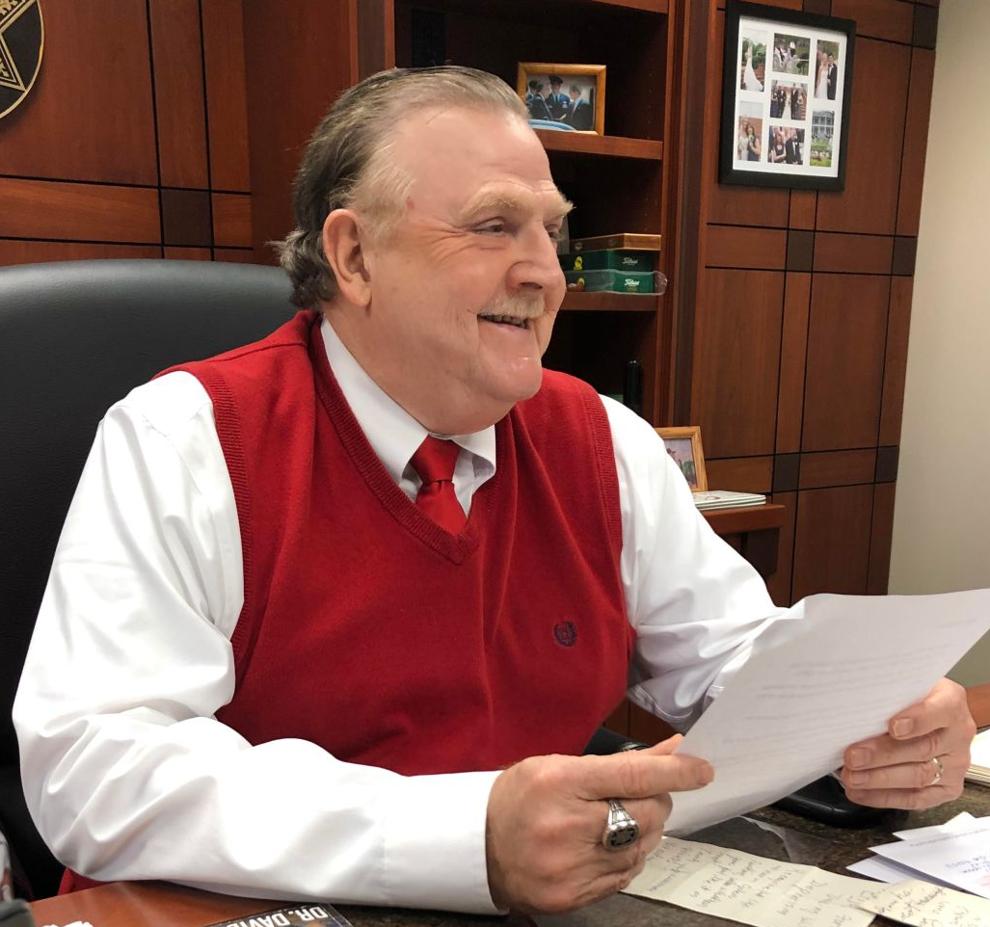 Here's what Warren had to say:
"Having qualified to run for this office four times previously, I was very confident that my paperwork was in order. Unfortunately rather than asking to see the paperwork prior to filing the challenge, the candidate chose to force several people into a room when that is just the opposite of what everyone in the medical field is suggesting at this time. My job is to make sure our employees and those in our custody are safe and secure and that is what I am focusing on during these very trying times for our country."
---
GENEROSITY: A new study has placed Cobb County among the top 10 most generous counties in the Peach State for 2019.
Cobb placed sixth on the list, with a "Most Generous Places Index" of 75.4 out of 100, according to personal finance technology company SmartAsset.
The county finished behind Oconee, Fayette, Greene, Forsyth and Fulton counties, in that order. Behind Cobb and rounding out the top 10 came Harris, Henry, Morgan and Coweta counties.
Cobb's top 10 ranking comes about three months after Marietta was named the most generous city in the country by GoFundMe, a global crowdfunding organization. Marietta made more donations per capita than any other city in the country with a population over 50,000, the report showed, despite the fact that Georgia didn't even make the top 10 most generous states.
---
POSTPONED: This year's Cobb County Prayer Breakfast has been postponed to August 25.
"We need prayer more than anything at this difficult time, but a gathering of 1,000 people at the Cobb Galleria on May 7 did not seem prudent," event organizers said.
Stay tuned for details about online gatherings and activities on May 7, the National Day of Prayer. Organizers asked for prayers for the doctors, nurses and health care providers on the front line combating COVID-19 and all those suffering from it. They also cited Paul's words to the Philippians:
"Rejoice in the Lord always. I will say it again: Rejoice! Let your gentleness be apparent to all. The Lord is near.
"Be anxious for nothing, but in everything, by prayer and petition, with thanksgiving, present your requests to God. And the peace of God, which surpasses all understanding, will guard your hearts and your minds in Christ Jesus.
"Finally, brothers, whatever is true, whatever is honorable, whatever is right, whatever is pure, whatever is lovely, whatever is admirable — if anything is excellent or praiseworthy — think on these things. Whatever you have learned or received or heard from me, or seen in me, put into practice. And the God of peace will be with you."
---
CUPID COMMENTARY: A reminder that even people in good health should take note of the coronavirus, courtesy of south Cobb Commissioner Lisa Cupid:
"On a personal note, today, I learned the wife of a professor from my law school passed away at 65 from COVID-19 within a matter of days of feeling ill. She worked in local government and from accounts I read was youthful and in good health. This is quite saddening."
Cupid shared this on her Facebook page Tuesday toward the end of a long post about the county's declaration of a state of emergency.
---
A JOB WELL DONE: News broke Thursday that the U.S. Department of Health and Human Services would be moving out of Dobbins Air Reserve Base. For weeks, the HHS has led the quarantine of some 500 people who had been on the Grand Princess cruise ship, on which 21 people tested positive for the coronavirus. Some were from Georgia and even Cobb County, but most were not.
On Thursday, Capt. Tom Bowman, HHS deputy federal health coordinating officer, thanked Dobbins for its hospitality.
"We can't overstate how much the cooperation and engagement of our federal, state and local partners helped us meet the enormous challenges involved in this mission. Tremendous thanks to our DoD host, Col. Craig McPike, and the outstanding staff at Dobbins ARB as well as Maj. Gen. Thomas Carden and the Georgia National Guard. We are grateful for the support we received from local hospitals where seriously ill passengers were treated, as well as the health care providers who took care of them. The Dobbins civilian and local community stepped up with donations for passengers and Pastor Ron Hughes from Johnson Ferry Baptist Church volunteered his time to offer words of comfort during Sunday afternoon calls with our guests. Princess Cruises remained a committed partner in supporting us with what we needed to make our guests more comfortable.
"Once again, federal partners representing a range of U.S. government agencies provided the staff and resources needed to meet our shared mission of ensuring the health, safety, and comfort of the Princess cruise passengers, including the U.S. Marshals Service, the U.S. Department of Veterans Affairs, and the Federal Emergency Management Agency. HHS is proud of what we have accomplished here at Dobbins ARB since the first passengers arrived on March 11. With a commitment to protect and serve these passengers while protecting the American public at the forefront, everyone worked diligently to overcome the difficulties we experienced and the hurdles we climbed together. We are grateful for the support we received from our partners and the community."
---
STEPPING BACK: To quote the great Mr. Miyagi from the "Karate Kid" movie franchise: "Breathe in through nose, out of mouth. Wax on, wax off. Don't forget to breathe, very important!"
In his Friday newsletter, Commissioner Bob Ott offers similar advice, urging residents to take a step back and breathe.
"Can't get bread? Can't get toilet paper, paper towels, butter, milk, rice, bleach and on and on and on? The problem is not with the supply chain, the problem is with us – hoarding," Ott said.
"If we could just step back for one week, according to the grocery store managers, and stop buying in bulk and do normal shopping then the shelves would start filling up and get back to somewhat normal operations. We are not in a food crisis. Our wonderful grocery stores are doing the best they can to get the product on the shelves. Please tell them thank you for all the many hours they are putting in to keep our shelves stocked. Let's do our part."
---
SPEAKING OF commissioners, there's been a storm of criticism that one of the first royal decrees Chairman Mike Boyce issued after the Cobb Board of Commissioners handed him over emergency powers to run the county was to reopen the controversial Sterigenics plant near Smyrna.
As one wag observed, "Boyce opened the one business everyone wanted closed."
---