One reaches for a comparison to the collision seen this week between Chairwoman Lisa Cupid and the Cobb Chamber of Commerce: Ali vs. Frazier? Buckley vs. Vidal? Athens vs. Persia?
"Under Chairwoman Cupid's leadership, we have lost the All-Star Game. Our community better start to realize the direction of our county. And hopefully we do not lose Dobbins … Dobbins is too vital to risk," Cobb Chamber of Commerce Chairman John Loud said following Tuesday's commission meeting.
At that meeting, Loud and other heavyweights warned of the risk Cupid and her fellow Democrats on the board, Jerica Richardson and Monique Sheffield, were making in recently approving a condominium to be erected in the accident zone of Dobbins Air Reserve Base, something both Dobbins and the chamber asked them not to do. 
On Thursday, Cupid sent the Journal an email making the case that the chamber was applying a double standard to the condo development because it supported the Atlanta Braves' Truist Park and Thyssenkrupp's 420-foot-tall elevator testing tower despite reports that they would both have an impact on Dobbins. (For more on this, see MDJ reporter Chart Riggall's story on today's front page.)
Gov. Brian Kemp has also weighed in on the topic, providing the Journal with the following statement: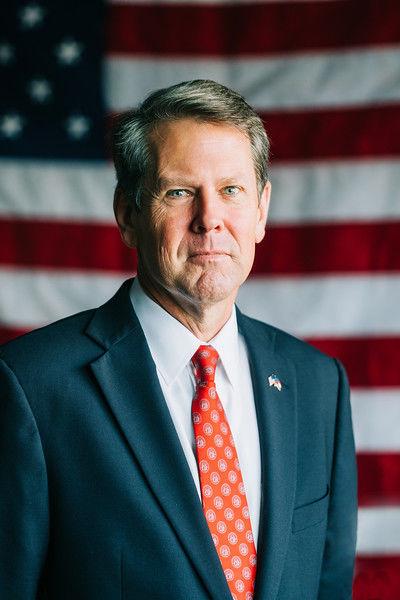 "Given the recent zoning decision may negatively impact Dobbins Air Reserve Base in future Base Realignment and Closure (BRAC) processes, and private sector partners like Lockheed Martin, I urge the Cobb County Commission to study this issue further. If – after an in-depth review of the relevant facts and input from the local community and our federal partners – it is determined that this development does not pose a risk to Dobbins, it is fully within the board's authority to proceed. However, the potential risks of approving a new development within the Accident Potential Zone - without a final determination on the impact on Dobbins, the local community, countless businesses, and our state - are far too high and could have a generational impact on us all."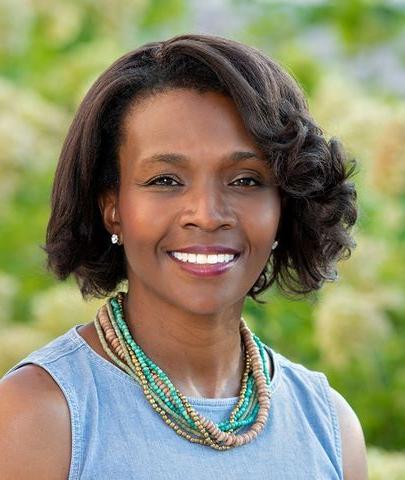 Around Town asked former Commissioner Bob Ott, who represented the area in question before retiring last year, what he made of the flap.
"Like I said many, many times, at any time one party or the other asks for additional time for review, it was always my philosophy and belief that that should be granted. And so in the past, if further time was asked for for review, I was always inclined to give it and agree with it," Ott said. 
Words his successor, Democrat Jerica Richardson, would be wise to heed given her refusal to reconsider her vote. Let's all keep in mind that the Dobbins, Lockheed and Georgia Tech Research Institute campus have an over $5.1 billion collective economic impact on Cobb County and Georgia.
---
FROM THEORY TO PRACTICE: Cobb school board member Leroy Tre' Hutchins is puzzled.
Speaking on his "Coffee Talk with Tre" Facebook program, he wondered out loud "where the excitement and the energy is coming from" regarding critical race theory, an academic concept that says racism is not merely the product of individual prejudice but also something embedded in legal systems and policies.
Hutchins was referring to the parents who had addressed the school board during the public comment portion of its last meeting.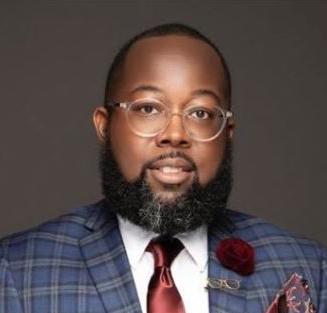 "I don't live under a rock, but I am not up to speed on critical race theory and this is probably the second or third time I've heard it, so I was like, hmmm. The first time I heard it I was like, OK, this is interesting, but it did not spark me enough to want to go and research," Hutchins said on his program. 
After hearing the parents talk about it at the board meeting, however, Hutchins said he Googled the topic and saw statements made by Gov. Brian Kemp and Georgia Schools Superintendent Richard Woods on the issue (they oppose it).
"I don't have all the ins and outs on it, but what I can gather is many people are misinformed. And I was able to gather that within 20 minutes of scouring Google and actually going straight to information in regards to critical race theory," Hutchins said, adding "and I'm not sure if that's even a theory any longer, and so I still have to do some research to figure this out myself, but I'm not sure the Cobb County School District or any school district in Georgia is (subscribing) to critical race theory, as it does not align with Georgia standards and our Georgia Teaching Standards that we currently have in place. So I'm not sure where the excitement and the energy is coming from. But I will keep my eye out on it."
In a recent PBS News Hour segment praised and promoted on social media by Cobb school board member Dr. Jaha Howard, John Nwosu, a seventh and eighth grade counselor at Cobb County's Garrett Middle School, said diversity, equity and inclusion practices, as well as tenants of critical race theory and social emotional learning are an important part of his job as a counselor and of the equality of students' educational experiences as a whole.
Nwosu's appearance flies in the face of the parents, who spoke against CRT, some calling it "Marxist" and "evil" and one person comparing it to the teachings of Mao Zedong.
Nwosu described critical race theory and other diversity, equity and inclusion measures as a recognition of the fact that "our country was built on racism and the fact that stuff still exists today and is perpetuated in really interesting ways."
He acknowledged, however, the political implications of simply uttering the words "critical race theory."
"It's like a social faux pas to bring this stuff up. People look uncomfortable, people start fidgeting a little bit when you bring this stuff up," he said. "The biggest thing is acknowledging there's a problem. And especially if you're a white person, it's OK to be uncomfortable."
---
SPEAKER CIRCUIT: June speakers for the Kiwanis Club of Marietta have been announced:
June 3 – Dr. Robin Cheramie, dean, Coles College of Business, Kennesaw State University.
June 10 – Michelle Christensen, Federal Aviation Administration STEM program, which exposes students to aviation and aerospace careers.
June 17 – Sabu Sengova, ethics officer, city of Atlanta.
June 24 – Andy Crowe, former Marietta Kiwanis member and world sailing traveler.
The club meets at 12:15 p.m. Thursdays at the Marietta Conference Center with an option to attend virtually. To register for in-person attendance or to receive a Zoom invitation, please contact Executive Director Pat Huey at pathuey@comcast.net.
---
TRANSITIONS: Two Cobb departments have had shakeups at the top level.
Michael Brantley, who has served as the county's interim parks director since late 2020, was named the permanent director at Tuesday's Board of Commissioners meeting. Brantley was promoted from operations division manager of the department in November after then-director Jimmy Gisi was named deputy county manager.
Erica Parish, meanwhile, has stepped down from her job running the Cobb Department of Transportation. Parish is headed to a gig with Paulding County. She'll be replaced in the interim by Deputy Director Drew Raessler, who's spent time as an engineer in Cobb, and also worked a stint running transportation and public works for Athens-Clarke County government.
---
APPOINTMENTS: Cobb Superior Court Chief Judge Rob Leonard has announced his appointments to run two of Cobb's accountability courts.
Judge Mary Staley Clark will serve as presiding judge for the county's Drug Treatment Court, a 12 to 18 month program which works to reduce substance abuse. The court has 59 active participants and has had over 500 graduates since its inception.
Judge Ann Harris, meanwhile, will continue to supervise Parental Accountability Court, and adds to her duties the Mental Health Court.
---
On this Memorial Day weekend, we leave you with the words of President Harry Truman: "Our debt to the heroic men and valiant women in the service of our country can never be repaid. They have earned our undying gratitude. America will never forget their sacrifices."
---