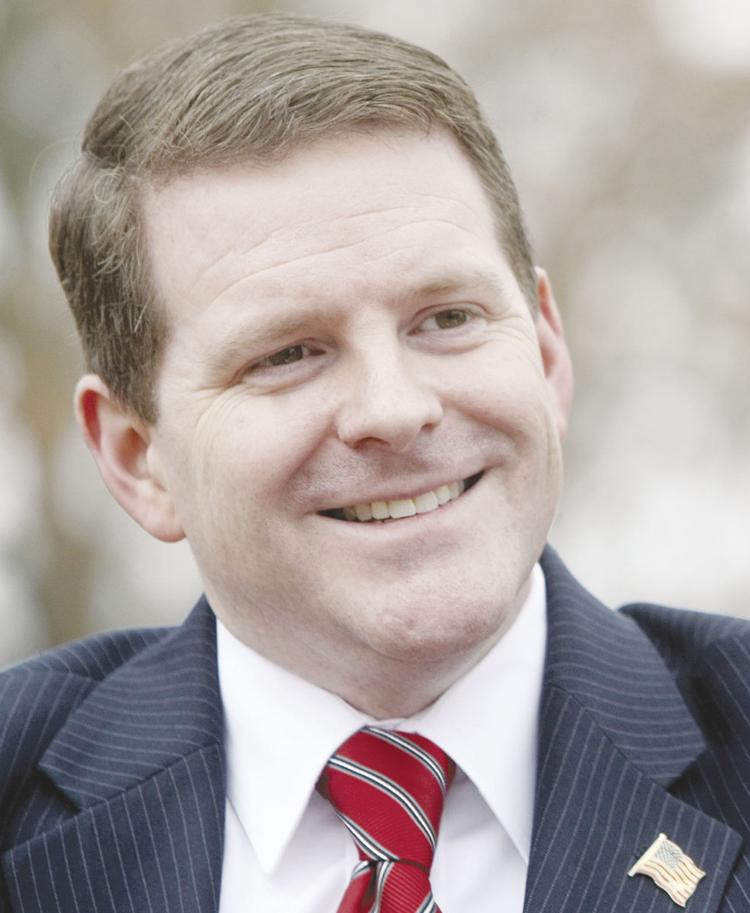 AT A RECENT Cobb County Republican Women's Club luncheon, Cobb GOP chair Jason Shepherd took the lectern and said his party's strategy for upcoming elections would get a boost from the Democrats' own "playbook." He gave few details other than to say the GOP had gotten hold of the intelligence and that it would give GOP strategists an edge in 2020.
When Around Town followed up, Shepherd explained that a link to the Democrats' data was posted on a media website.
"Very quickly that link was shut down, but not before we were able to pull off the document," Shepherd said.
Titled the "2019-2024 Georgia Voter Guide Phase One," the Democrat spreadsheet's tabs start with Congressional, State Legislature, Statewide and drill down through County, Municipal, Criminal Justice and Judicial.
An "About Us" section reads, "This guide was coordinated by Necessary Trouble Indivisible and compiled by dedicated volunteers from many other grassroots groups, including other Georgia Indivisible groups, 159 Georgia Together, No Safe Seats, Pave it Blue, March Onwards DeKalb, and others. We were also greatly assisted by interns provided by our nonprofit partners at RedGA and Georgia Engaged."
Shepherd said he's forwarded the document to state GOP Chairman David Shafer and other Republican state and county party leaders.
"There really were no surprises, just confirmation of what we expected," Shepherd said.
In Cobb County, the document identifies Republican state Reps. Ed Setzler's District 35 and Sharon Cooper's District 43 as "flippable." Seats labeled "District to protect" include Democrats Mary Frances Williams' 37th and Erick Allen's 40th.
In the state Senate, Kay Kirkpatrick's 32nd District is "flippable," according to the Democrats' spreadsheet, while Sen. Jen Jordan's 6th is a "district to protect."
At the county level, the information is not as cut and dried. The 2020 race for Cobb chairman is broken into each House district inside the county as areas to flip or protect. Similarly, Cobb school board seats have not been labeled in Phase 1 of this effort.
So how valuable is this intel?
"Extremely," Shepherd said. "Part of it is confirmation. The other part is there was a lot of effort that was put in it. We have a much broader view now of the field … things they think we weren't thinking about. Jane Manning (State Court judge) is out there along with all the other Cobb judicial races. They're not partisan, but they want to flip people perceived as Republicans to Democrats wherever they can."
---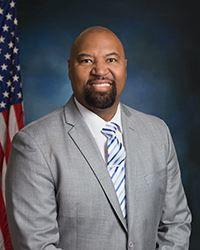 POLITICIANS IN THE POKEY: It's beginning to feel like every time one turns around, the Ward 5 Marietta City council member du jour is in the slammer.
This week it was Councilman Reggie "Gamechanger" Copeland's turn in the big house. Copeland was arrested and booked on charges of obstructing law enforcement after police arrived at the scene of a wreck he was involved in. News of his arrest sparked calls for his removal on social media.
"He needs to step down. He has disgraced his office. He is not above the law. He acted like some sort of dictator. The officer needed the info for the report and by what I read he wasn't even at fault. It is normal procedure for ANY accident that both parties provide valid license and insurance. The insurance company would require that report to process the claim. Hope they don't pay," Eric Hummel posted on Facebook.
"He has no business being in government," added Craig Barfield.
"Time to swear in the next candidate in line," posted Don Schrampfer
"Such an embarrassment to our community," wrote Chris Nuzum.
"I think this arrest may be a 'game changer,' posted Brittney Nash Runnion.
Copeland's predecessor, former Councilman Anthony Coleman, was indeed removed from office after his 2016 felony conviction for making false statements related to his girlfriend's community service hours. State law requires an elected official to be suspended from office if convicted of a felony. Following Coleman's conviction, Gov. Nathan Deal appointed Ruben Sands to the seat, although Sands was quickly defeated by Copeland in 2017.
It wasn't much of an election though. Of the 4,798 registered voters in Ward 5 at the time, only 419 bothered to vote with Copeland receiving a mere 218 votes, Sands, 160, and a third candidate, Ben Lyman, 30.
"If the people fail to vote, a government will be developed which is not their government," said Calvin Coolidge. "The whole system of American government rests on the ballot box. Unless citizens perform their duties there, such a system of government is doomed to failure."
Aside from a citizen-led recall effort, legal eagles tell AT the only way an elected official can be removed from office in Georgia is by a superior court judge or the governor. And the only way the governor can remove the official is if there's a felony conviction. Since Copeland's charges are misdemeanors, the governor cannot remove him. And as for a citizen-led recall effort, a constituency as apathetic as Ward 5's was in the 2017 election isn't likely to put in the elbow grease required for a successful recall effort. Which means that barring his resignation, the council and city are stuck with "Gamechanger" Copeland.
---
PLAY BALL: Major League Baseball Commissioner Rob Manfred came to the Battery Atlanta this past week to announce SunTrust Park will host the 2021 All-Star Game.
AT asked the man who brought the Braves to Cobb, former County Chairman Tim Lee, what he thought about the news.
"I am very excited for the announcement that the All-Star game will be played at SunTrust Park in 2021. The Atlanta Braves have, time after time, over-delivered on every commitment made to Cobb County, the Atlanta region and the state. I am grateful for the bold leadership of the Atlanta Braves for choosing Cobb County for their new home and investments. It is good for Cobb!" Lee said.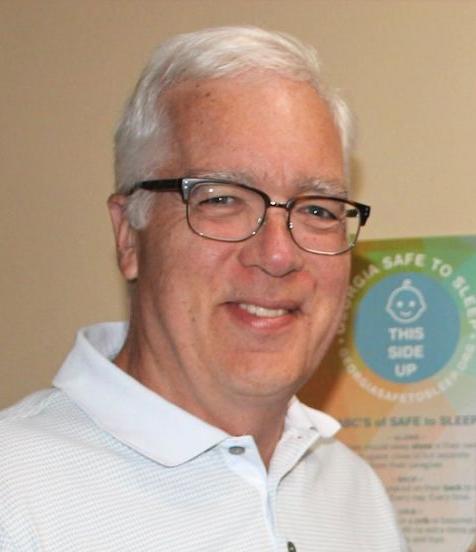 Meanwhile, state Sen. Jen Jordan, D-Buckhead, took to Twitter to complain that neither she nor state Rep. Teri Anulewicz, D-Smyrna, were invited to the announcement ceremony.
"So, how did Cobb's Republican county commissioner get invited to big reveal but not Dem women who represent area in Ga House & Senate. Right, @tanulewicz? I sure hope that @Braves or @BrianKempGA didn't just assume that we don't like sports? #HitLikeAGirl #2020 #2022," Jordan posted in her tweet, referencing Republican County Commissioner Bob Ott, who was front and center during the announcement.
In her tweet, Jordan shared a photo of her daughter Cokie standing in the batter's box on a ball field, preparing for a pitch.
"Oh, and one more thing": responded Anulewicz, sharing a photo of her daughter, Sylvia, carrying a bat. Sylvia, who is an All Star this year, plays for Rhyne Park 10U League.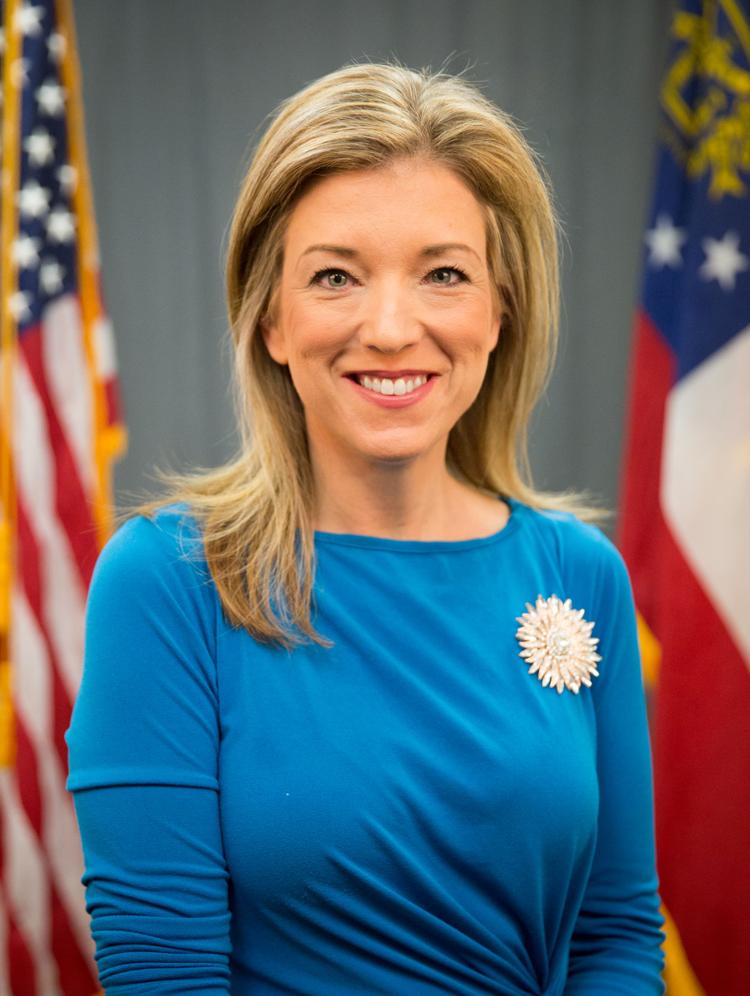 Ott took a different view.
"When I look at who I was on the stage with, what I saw were all the people who have worked for the last six to eight months to get the All Star game here to SunTrust Park. It's not about politics, it's about what's good for Cobb County," Ott said.
And Braves spokesperson Beth Marshall provided the following response to Jordan's tweet.
"The Braves were honored to have the governor, the mayor of Atlanta and a Cobb County Commissioner attend the 2021 All Star Game announcement. Each of these people, and the entities they represent, directly assisted in helping to achieve this successful bid."
---
KING'S ENGLISH: In a recent column bemoaning the increasingly poor use of the English language, Roger Hines decided to have a little fun with his headline, titling his May 19 piece "Between you and I," instead of the grammatically correct "between you and me." Not all MDJ readers cottoned to the former English teacher's joke.
"Regarding Roger Hines's column about modern discourse and its regrettable dependence on cliches, hackneyed phrases, pretension and sloppy misuses, I have to think the headline, "Between You and I," was written by an editor, and not the English teacher writer himself," one reader wrote in.
"I wonder how many dozens (hundreds?) of letters to the Editor, just like this one, Mr. Hines' column has spawned. Talk about low hanging fruit!" wrote another.
Still another wondered "when proper grammar was stopped being taught."
Now while Around Town could pick out errors in some of these sentences, we don't want to kick the "humor-impaired" — as another MDJ columnist would call them — while they're down. Or is that their? There?
---
POLITICAL PLATTER: Johns Creek City Councilman Jay Lin is the speaker at Saturday's Cobb County Republican Breakfast.
"With trade wars making the news daily and as June 2019 marks the 30th anniversary of the Tiananmen Square Massacre in the People's Republic of China, Johns Creek City Council member Jay Lin will join us for a talk on how Chinese Americans are helping to influence and shape the Republican Party," reports Cobb GOP Chairman Jason Shepherd.
The program begins at 8:30 a.m. at the Cobb GOP HQ, 799 Roswell Street NE, Marietta.