TREE LOVERS were saddened this week to see the city hack down the ancient willow oak that has stood watch at the southeast corner of Glover Park for more than a century.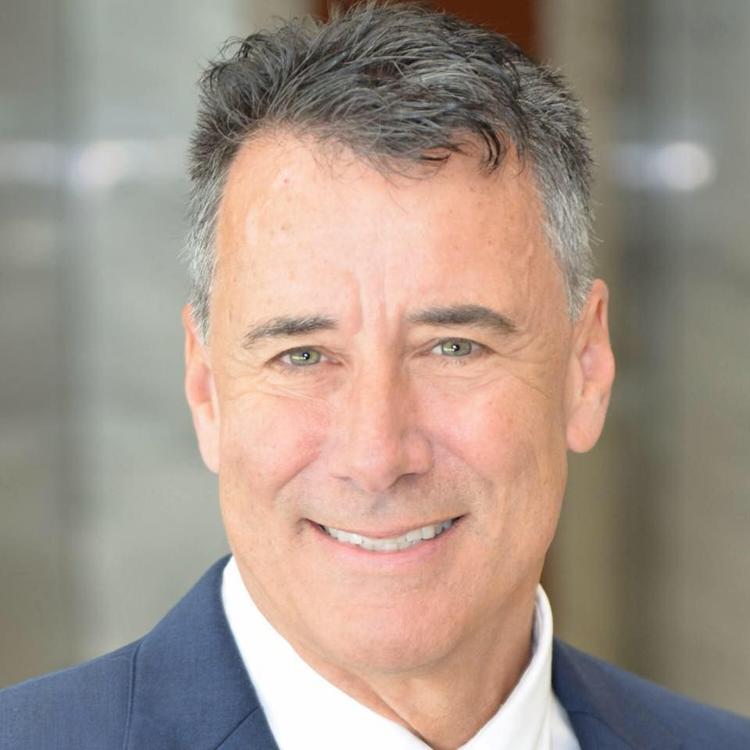 Among those disappointed to see it go was Jim Glover, whose great-great-great grandfather John Heyward Glover Jr. donated Glover Park to the city during his first year as Marietta's first mayor in 1852.
"He gave it to the city under the stipulation that it remain a park or else the family was going to take it back and plant it in corn," Jim said.
It was the mayor's second son, James Bolan Glover, who planted the oak trees in the park, probably in the 1880s. James Bolan Glover was a receiver for the Marietta North Georgia Railroad and president of Glover Machine Works, Jim said.
What prompted him to plant the trees when his family had already given the park to the city?
"The family still felt kind of ownership of the park. They helped maintain it," Jim said. "In fact, when telephones first came out, they installed telephones in the park, and the city quickly had them removed because they were concerned that that would violate the deed, and the family would take the park back."
Litigation came in the 1960s when Jim's grandfather, James B. Glover III, filed suit against the city for attempting to erect a four-story parking lot in the park.
"The city never did have clear title simply because the deed was lost when Sherman burned the courthouse here. There went the deed," Jim said. "So the city asked my grandfather to produce the deed. So he went about locating all the heirs. Which he did. He hired an attorney and located every living heir of the first mayor all over the country. And nobody had a deed, but they all had heard the folklore that if it was ever used for anything other than a park the family would take it back."
Jim's grandfather ended up losing the lawsuit, but winning in the court of public opinion.
"By the end of the fourth year (of the lawsuit) enough people protested that parking lot that the city had changed their mind on doing it. They did not get clear title to the park until 1969," he said.
A fun fact about that case? One of the three attorneys his grandfather hired to represent him was Margaret Mitchell's brother, Stephens Mitchell.
While it's disheartening to see the old oak come down, Jim said he understands the city wouldn't have done it unless it had to. And indeed, city officials said the tree was dying from a combination of old storm damage and progressive disease.
"They wouldn't just randomly cut it down, but I do hate to see the old trees come down," said Jim, whose full name is James Boland Glover V.
However, "There are still some other large oaks up there which I have a feeling he (Jim's great-great grandfather) planted those, too."
---
NO HARD FEELINGS: With newly elected officials often comes a slate of changes in appointed positions. As she continues her first month in office, Cobb District 1 Commissioner Keli Gambrill on Tuesday will be announcing the appointment or reappointment of nine individuals to various county committees and boards.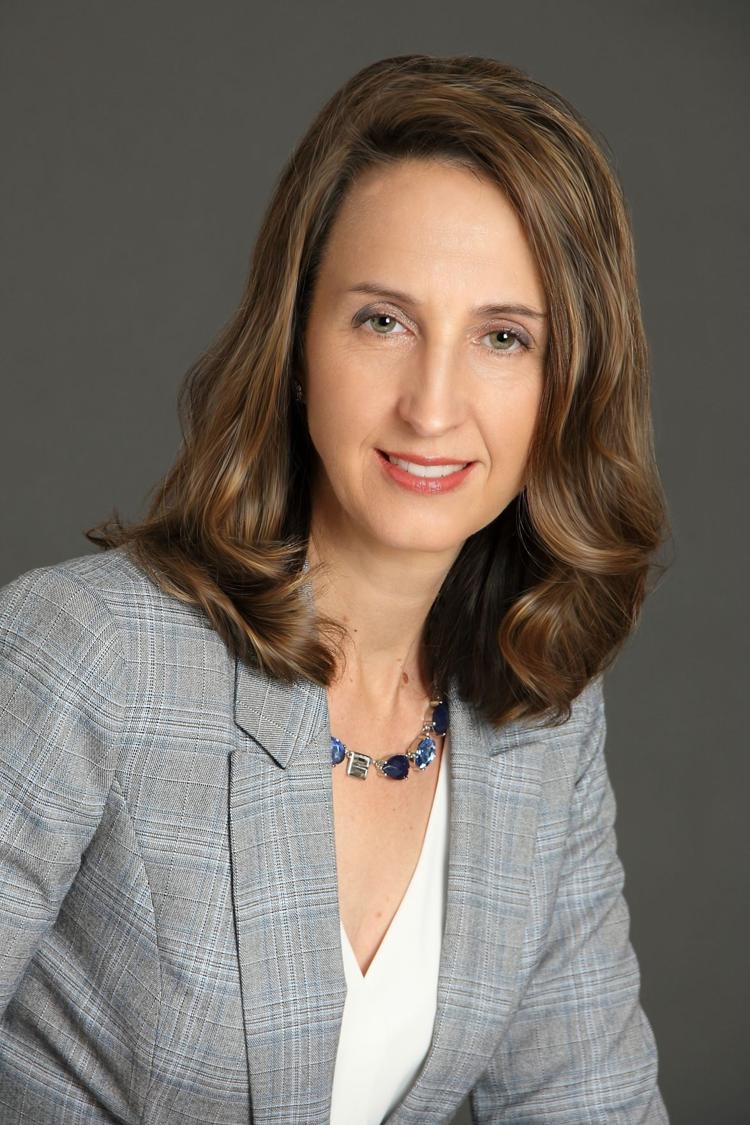 The name of one such individual listed on Tuesday's meeting agenda caught the eye of AT, and those who weighed in during this past May's Republican primary might recognize it, too. Gambrill is appointing one of her opponents in the May Republican primary, attorney Forrest Shealy, to the Transit System Advisory Board, a 15-member body that advises commissioners in areas of public transportation for the county.
What led Gambrill to appoint her former competitor?
"While campaigning last year, Forrest was an advocate for regional coordination on transit. I, on the other hand, wanted to eliminate bus service that was underutilized," Gambrill said. "Forrest is very thorough in his research regarding transit, and I felt his perspective would bring a nice balance to our district."
She added that despite their differing viewpoints on public transportation, "Each of us has a unique situation or experience which influences our perspective," and as commissioner it is her responsibility "to find the balance."
Gambrill said she had not known Shealy prior to reading his name in the MDJ when he announced his candidacy, but said that she had gotten to know him and his wife Linda on a more personal level through various candidate forums held during the campaign.
---
FLOOR LEADERS: Among the topics raised with Gov. Brian Kemp when the MDJ interviewed him on Wednesday was his selection of state Rep. Bert Reeves, R-Marietta, as one of his floor leaders. As a floor leader, Reeves is tasked with shepherding legislation Kemp wants to see enacted through the Georgia House. The last floor leader in Cobb's Legislative Delegation was former state Rep. Rich Golick, R-Smyrna, under Gov. Sonny Perdue. Golick was Perdue's floor leader from 2003-2008.
In addition to Reeves, Kemp has named Sens. Brian Strickland, R-McDonough, and Blake Tillery, R-Vidalia, and Reps. Dominic LaRiccia, R-Douglas, and Jodi Lott, R-Evans, as his floor leaders.
"I think if you look at our floor leaders, it's a very diverse group, and they're from all over the state and that was very important for me," Kemp said. "Brian Strickland's from Henry County, so that's kind of a suburban, sort of metro area. He's an attorney, which is good. Blake Tillery is an attorney in Toombs County southeast Georgia. So you have an attorney/rural connection there. Dominic LaRiccia is in Douglas Georgia, which is south Georgia. He's more of a small business guy, which I think is very important to have that rural perspective there, but a non-lawyer. And then Jodi Lott is obviously a female, which was very important to me, and she's a health care professional, and she's dealt with a lot of health care issues … And then Bert I think is a great guy to have representing the metro area. He's an attorney, No 1. He's a great guy, No. 2, but he's tackled some pretty tough issues, when you think about adoption reform and things of that nature, and floor leaders have to do that, and I think Bert's going to be a great pick. He's very excited and I am, too."
---
THE SHUTDOWN: U.S. Sen. Johnny Isakson, R-Georgia, took to the Senate floor on Tuesday and took his fellow lawmakers to task over the partial government shutdown, now the longest in U.S. history.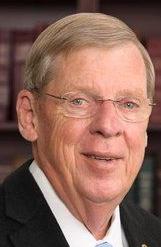 After describing going through security at Atlanta's airport, Isakson said Congress needs to resolve the shutdown soon to restore the public's confidence in the government.
"Now, I'm not a Johnny-come-lately, pardon the reference, to the issue of shutdowns. I've been in the Senate and the House 20 years. I voted against five shutdowns, every one I had a chance to. Shutdowns cost the government more money. They don't save the government money. They don't solve any single problem whatsoever. … We're just doing the wrong thing, punishing the wrong people and it's just not right."
Isakson, who lives in east Cobb, argued that intransigence by both Republicans and Democrats isn't solving anything.
"Somewhere along the line we've got to agree to find a way to do something different. It may not be the end deal, but it will be the bridge to do an end deal. Or else we're all going to look silly," he said.
Georgia's senior senator went on to worry about the effect the shut-down will have on the Super Bowl, which Atlanta is hosting on Feb. 3.
"We've got a Super Bowl coming to Atlanta, Georgia, in about three weeks. The biggest tourism event in the world this year. What if the largest airport in the world that's going to bring all the people to the largest football game in the world goes out of business because the TSA strikes? Then you've just cost millions of dollars to the United States of America, my home city, the city of Atlanta, and others. And there are thousands of examples just like that," he said.
Isakson ended his speech by calling his fellow lawmakers to action.
"Let's get the work done. Let's don't call it a Republican shutdown or a Democrat shutdown. It is an American shutdown. I see (Senate Majority Leader) Sen. (Chuck) Schumer has come in. I don't usually get this riled up, Chuck. I apologize. I am riled up a little bit. But it just is silly."