Two Democrats are competing for a chance to challenge Republican Cobb school board member Randy Scamihorn in the Nov. 3 election: Vickie H. W. Benson and Lynn Lafferty.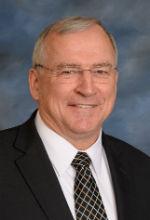 Lafferty, a mother of two and former Cobb teacher of 15 years, says she's running simply "to make (the district) better for the kids, staff and parents because they are the ones who matter."
Lafferty, who has an 11-year-old at Bullard Elementary and a 2-year-old, is campaigning on a platform of improved mental health and anti-bullying programs in schools, an updated district dress code and cutting any wasteful spending of taxpayer dollars, among other issues. She would also like to commission an independent audit of the district's financial records.
Laffery described the removal of the ability of board members to make open-ended comments during public meetings as "absurd," and said "it's not fair to scurry into an office and whisper about things that the public has a right to know and hear, or to discourage public criticism."
Lafferty also says she's running for the Post 1 seat because constituents in the post should feel their board member is accessible.
Other than in board meetings and on the school district's podcasts, Lafferty told AT, "I can say that I've never encountered him in Post 1, or anywhere. … People who live in Cobb have asked me who my opponent is and that's a problem."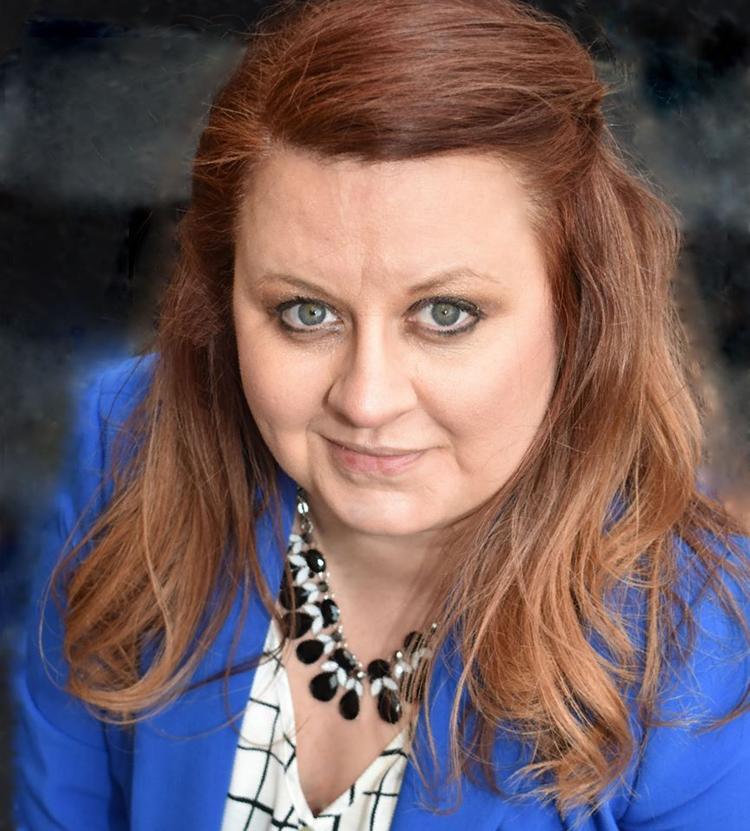 To Lafferty's questioning of his accessibility, Scamihorn said, "My constituents know better."
"I'm always accessible. In fact, my motto is that I took the job 24/7," he said. "Many people that have called me in the evenings have been taken aback that I answered my phone."
(AT would also note his reputation of showing up at events — even events he's not invited to, Exhibit A being a recent meeting of the Cobb Democratic Party's Donuts with Democrats that he crashed. But back to Lafferty.)
Lafferty has gone on the offense since announcing her candidacy, taking to YouTube to challenge Scamihorn. In one video on her channel, Lafferty lays out some of her qualifications in text over a black screen while rock music plays in the background. The end of the video is directed at Scamihorn: "Hey Randy," the text reads. "Game on."
Another video features Scamihorn's comments on a school district podcast. While the audio plays, text appears on a black screen, labeling him a career politician and noting that he has no children or grandchildren in Cobb schools.
"Listen to him," one line flashes up on the screen. "None of what he's saying benefits our children."
The "career politician" swipe and implied accusation of a disconnect from the school system seems out of left field, Scamihorn says. While it's true, he has no family who are students in the school system, that's because his youngest grandson — the last of his two children and two grandchildren to attend Cobb schools — graduated high school in 2018, he said. Scamihorn added he's also the father of a middle school teacher in Cobb and served more than two decades in the system as a teacher, administrator and school board member.
Another accusation from one of her videos is: "Randy Scamihorn doesn't pay school tax in our district. Yet he controls how our tax money is spent."
Does that mean Lafferty would like to see changes, or even the abolition of the county's 62+ senior school tax exemption? She gave a somewhat ironic reply:
"I am not opposed to the senior tax exemption. I am opposed to having our county's senior tax exemption being taken advantage of and being used as a wedge issue," Lafferty said.
To that, Scamihorn said he voluntarily paid school tax until age 68 "to demonstrate leadership and let my community know that I wanted to financially support the schools."
"And then as a retired teacher that's not wealthy, I felt the extra six years was quite adequate to donate," he said.
---
Qualifying for office ended Friday, and it looks like Republican school board Chairman Brad Wheeler has also gained a challenger in Democrat Lindsay Terrebonne.
The primary is scheduled for May 19, and the general election will be Nov. 3.
In other school board scuttlebutt, what some may describe as a Freudian slip resulted in Chairman Wheeler referring to board member Charisse Davis, who sits next to and tends to mimic fellow Democrat board member Dr. Jaha Howard's policy points, as "Ms. Howard," at a special called board meeting this week.
---
The revolution comes to Cobb: In the wake of his loss in the 2016 presidential primaries, U.S. Sen. Bernie Sanders founded Our Revolution, an organization tasked with "building a national grassroots movement of local groups powerful enough to win progressive issue fights, elect progressive champions, transform the Democratic Party, and get big money out of politics."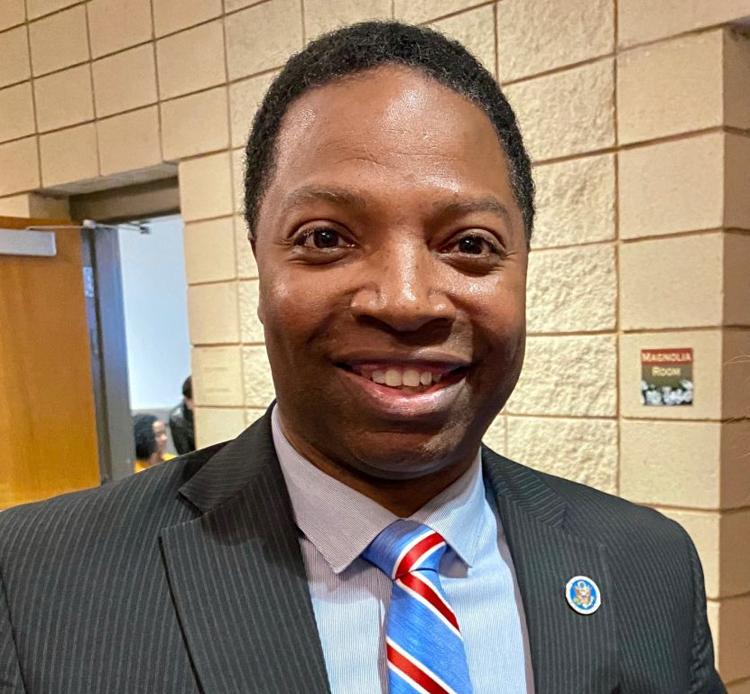 Cobb's recently founded chapter of Our Revolution has just endorsed a congressional candidate: Former Cobb Democratic Party chairman Michael Owens, who is challenging U.S. Rep. David Scott, D-Atlanta, in the May 19 primary.
The group will host a town hall for Owens on Saturday from 3 to 6 p.m. at Mazzy's Sports Bar and Grill in Marietta.
In a news release announcing the town hall, the group's leadership praises Owens' platform.
"His support for Medicare for All affirms our healthcare as a right and not simply a privilege permitted by wealth," said Steven Klein, a member of the group's municipal and county committees. "His opposition to the injustices posed by our court systems and detention centers speaks to those who have had family members who were jailed for extended periods without a conviction."
---
MUSICAL CHAIRS: County commissioners have made official their choices for two zoning-related positions.
According to the agenda for Tuesday's Board of Commissioners meeting, retiring east Cobb Commissioner Bob Ott has chosen Tony Waybright to replace Andy Smith on the Planning Commission. Smith is looking to replace Ott and relinquished his seat on the Planning Commission upon submitting his paperwork for the race.
Meantime, south Cobb Commissioner Lisa Cupid has chosen Galt Porter to replace Monique Sheffield on the Board of Zoning Appeals for the remainder of her term, which ends Dec. 31. Sheffield qualified this week for the seat Cupid currently holds. Cupid, in turn, qualified for the race for chair of Cobb County.
Porter already serves on the Planning Commission and will assume the chairmanship of that body at its next meeting.
---
THIS & THAT: Georgia School Superintendent Richard Woods is the keynote speaker at the Cobb GOP's monthly breakfast on Saturday. Doors open at 8 a.m.
♦ The Franklin Roundtable is hosting a forum for candidates in the race to succeed retiring Commissioner Bob Ott. Each candidate will have an allotted time to speak and respond to questions from the audience. The event is from 7 to 9 p.m. Monday, March 16, at the Cobb GOP headquarters.
♦ Former South Carolina governor and United Nations ambassador Nikki Haley will join Sen. Kelly Loeffler at the Cobb GOP headquarters Monday to highlight her endorsement and rally support ahead of the November election. Doors open at 10:30 a.m.♦ and the event begins at 11.
♦ The Cobb Democratic Party's monthly "Donuts with Democrats" meeting is from 10 a.m. to noon Saturday, March 14, at the Smyrna Community Center. The meeting will have a forum for the candidates for sheriff, while Magistrate Judge Kellie Hill♦ will give an overview of the judicial system in Cobb County.
♦ Commissioner JoAnn Birrell sends word that a forum is being held for the candidates running for the seat held by Cobb school board member David Banks♦ . The forum is at 3 p.m. Sunday, March 15 in the Pope High School Performing Arts Center at 3001 Hembree Road, Marietta. For questions and more information, email PopeHSCouncil@gmail.com.
---
Batten down the hatches: On Friday, east Cobber Bill Lemann was kind enough to hop on a FaceTime call with MDJ reporter Aleks Gilbert and show off his posh prison.
Lemann, his wife and two fellow east Cobbers are trapped on the Grand Princess cruise ship, which has been sailing in circles off the San Francisco coast since Wednesday.
At least two people who were on the Grand Princess in February have since died from the coronavirus, and some 60 people who had sailed with them stayed aboard for the cruise the Lemanns are now on.
Bill Lemann said he was in good spirits, everything considered — and it showed.
When Gilbert said their stateroom looked like a "nice little hotel room," Lemann quipped, "The operative word it 'little.'"
When asked whether they had been told when they would be allowed to dock, he replied, "Or if!"
On Friday evening, Vice President Mike Pence said that 21 people on the ship — 19 of them staff — have tested positive for the coronavirus.
We wish the Lemanns, their friends on the Grand Princess and all of its other passengers — heck, everyone on planet Earth — the best of luck in facing the virus.