WHATEVER HAPPENED TO district courtesy, the practice of elected officials deferring to the decision an elected official wants to happen in her district?
Like maintaining promises against raising taxes, it appears to be a dead custom in Cobb County, as evidenced Tuesday when County Chairman Mike Boyce sparred with Commissioner Keli Gambrill over her recommendation to appoint a Kennesaw State University economics professor to the Development Authority of Cobb County.
Development authority members are appointed by the commission, and each commissioner has the opportunity to recommend a person for approval.
Gambrill accused Boyce of not treating her as an equal member of the commission because he successfully sought to delay the board's vote to approve her recommended appointment, J.C. Bradbury, citing his need to sit down with Bradbury in order to decide whether he's worthy of serving on such an august body.
Gambrill took offense, saying no other recommendations by commissioners to appoint members to the development authority had come under such scrutiny before, and she believes it's because Bradbury's point of view is in contrast to existing authority members.
"This is coming across as pure patronage and politics at its worst on this board," Gambrill said, adding that commissioners have had at least two weeks to look at Bradbury's resume and decide whether he's qualified.
"All I'm asking to do is appoint someone who many on the development authority consider controversial because he holds a different opinion," Gambrill said. "That's what voters of District 1 expect. ... Why are we so afraid of having someone of a different point of view being appointed to this board?"
Boyce explained that he only learned Monday his vote was to be the swing vote in approving Bradbury's appointment, with two commissioners in support and two in opposition.
"I don't know this gentleman," Boyce said. "I just need more time to sit down with this gentleman and talk to him because this is a very important appointment. I want to make sure that my vote is an informed vote."
Boyce did not say which commissioners oppose Bradbury's appointment and chastised Gambrill for complaining about his motion to delay the vote for two weeks until the next board meeting on Sept. 24.
"I could have just let you sit out here and hang," he told Gambrill. "I knew yesterday there were two votes in opposition and there might have been a third so I asked you to walk the hall to see if you're going to have the votes, and that was a professional courtesy to you."
Critics of the development authority, a board chaired by Vinings Bank executive Clark Hungerford, maintain that its members, and the commissioners who appoint them from Boyce to Bob Ott, simply rubber stamp whatever tax incentives the developer du jour requests.
As a former county commission chairman once said, the idea is to give tax breaks to developments that make the area a better place, but you don't want to give away the candy store. That several commissioners don't want a new voice on the development authority who will serve as a counterweight to the rubber stamp crowd merely lends weight to the view that we have a commission and development authority that has no problem unlocking Cobb's candy store of tax incentives and hollering "Sooey!"
---
OUT OF TOWN: Speaking of the commission, the board will go to Blairsville in Union County for a retreat in early October, despite Chairman Boyce telling the MDJ there's no pressing reason for holding the team-building event outside Cobb, 100 miles away from constituents.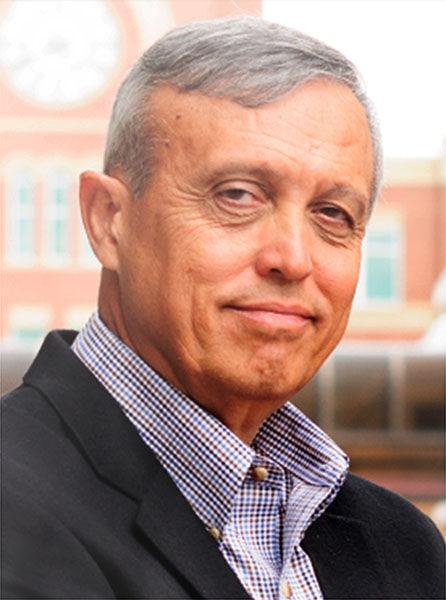 "Anybody can attend," he said. "I've had every other retreat here in the county."
Boyce said the retreat at the Blairsville community center will start on Oct. 2 and finish on Oct. 4.
"If you have it right here you're always being pulled by local issues, whereas when you're up there you're pretty much committed to the whole program there and not distracted by the local issues here," he said. "This gives us some time to do some team building and address some of our important issues as we move forward."
Like railroading Commissioner Gambrill's appointments, for example.
---
RUMOR MILL: It's a piece of gossip that seemingly won't die. Like Bigfoot sightings or Elvis is still alive.
Thus, we expect the whispers that Marietta City Schools Superintendent Grant Rivera will be leaving the Gem City for a bigger pond will surface once again.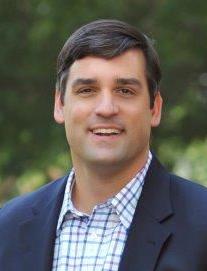 The rumor crescendoed over Memorial Day weekend that Rivera would be taking the superintendent position at Atlanta Public Schools. The problem with the theory then was it appeared at the time that APS Superintendent Meria Carstarphen was firmly ensconced in her position. Monday's announcement that the board will not renew Carstarphen's contract puts the Rivera rumor back on fertile ground.
Around Town looked into the matter the last go-round. Rivera was adamant in his denial.
"No truth to any rumors. I've been contacted in the past about multiple superintendent vacancies and I've told each person the same thing: I love this city and school district. I truly can't imagine a better place to raise a family and serve as superintendent.
"My hope today remains the same as it did my first day on the job — to be the superintendent and hand my daughter her diploma when she graduates at Northcutt Stadium.
"Bottom line: as long as it's up to me … I'm not going anywhere."
Just to be sure, AT again asked Rivera the question in light of the Carstarphen news:
"I have no interest in any superintendency other than Marietta City Schools," he said. "As a superintendent, I am honored to serve the MCS BOE, our students and staff, and the community of Marietta. Equally as important, as a father, I look forward to watching our two girls grow up in this amazing school district and city. For our family, this is home."
Most believe the Yeti does not exist, that Elvis died while seated on a Graceland commode and that Superintendent Rivera is staying put. Still, there are those that love to spread a juicy rumor without regard to fact or fiction.
U.S. Sen. Johnny Isakson wears his love of the Georgia Bulldogs like a badge.
So one would not expect to find in his Cumberland offices a blue-and-gold sign that reads "Play Like a Champion Today," the iconic slogan of the Fighting Irish of Notre Dame.
Staff member Maureen Rhodes, who happens to be a Class of '09 alumna of the South Bend, Indiana, school, prominently hung the Dame paraphernalia above her desk, viewable to all perusing the Isakson camp's hallway.
In typical open-minded Isakson fashion, the retiring senator has allowed the contraband to remain. But with the No. 7 Irish invading Dooley Field at Sanford Stadium on Sept. 21 to take on the senator's beloved No. 3 Dawgs, one must understand even the benevolent senator's goodwill has its limits. Isakson uttered the same line he does about all UGA-related activities, "Go Dawgs! And if you don't, go somewhere else."