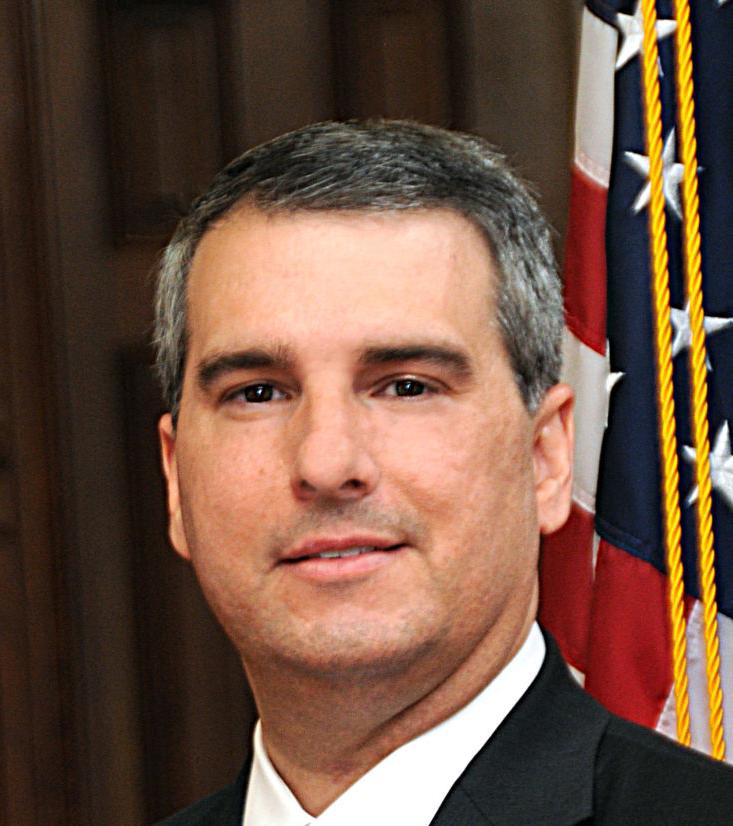 SHOULD JUDGES PLAY POLITICS? Not if state Rep. John Carson has his way.
The lawmaker intends to file legislation that would change the offices of the Cobb County chief magistrate judge and probate judge from partisan to nonpartisan. Those positions are presently held by Republicans Joyette Holmes and Kelli Wolk, respectively. Notice of the possible change ran in the Legals section of Friday's MDJ. Carson, R-northeast Cobb, told Around Town he's the legislator who'll carry the bills.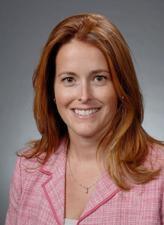 "First of all, I don't know that having partisanship in judicial positions is necessarily a good thing," Carson said. "You should be independent and non-biased in your decisions if you're the judiciary. It's one of the reasons why we have separate branches of government."
That's one argument. Another one is that with Cobb having turned blue, Republicans are now at risk. Turning those offices nonpartisan would be safer for the incumbents, some politicos believe.
Carson said both judges made the request, and it's not the first time it's been made to the delegation.
In order for Carson to change the offices from partisan to nonpartisan, he needs eight of Cobb's 15 state representatives to sign on and three of Cobb's six senators. Does he think he has the votes?
"I think it's up to Joyette and Kelli, and I think they can get it," Carson replied.
(Holmes and Wolk did not respond to requests for comment.)
A third notice of intent Carson ran concerns the Cobb Superior Court clerk's office.
"Rebecca Keaton wants two of her Superior Court clerk managers to be paid the same amount," Carson said, noting the change would reclassify an executive assistant and executive secretary who are presently paid a base salary in the mid $60,000 to $73,500, changing their titles to administrative managers.
"It's my understanding these people have not received a bump in pay in a while," he said.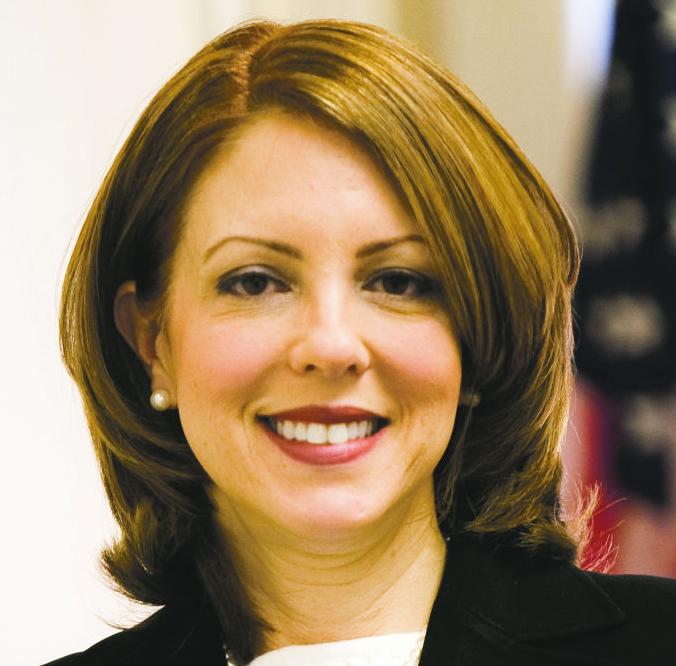 ---
WHITHER TAD LEITHEAD? The MDJ reported earlier this month that Tad Leithead, the executive director of the Cumberland Community Improvement District, was facing a driving under the influence charge following a Jan. 6 arrest in Forsyth County.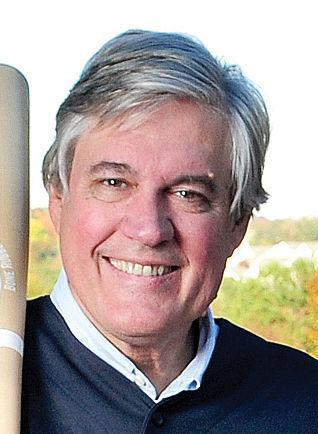 When the MDJ asked CID board members such as Connie Engel about the matter, she claimed not to have been aware of it and that moreover had "no idea" whether the incident warranted any sanction by her board. So it was curious when the CID sent out its agenda this week for its Thursday meeting to see Leithead was not listed as giving any presentation on it. We asked CID attorney Lynn Rainey if Leithead was still the CID's executive director.
"Tad is Executive Director. More information will be provided in the Board meeting Thursday," Rainey said in an email.
The meeting, which begins at 7:30 a.m. and is held in the Cobb Chamber of Commerce headquarters, is open to the public.
---
BE KIND: That was a favorite mantra of the late Georgia Supreme Court Chief Justice Harris Hines of Marietta. Anyone who knew him heard him say it, and considering this, the University of Georgia announced it has established a fund for law students in Hines' memory named "The Be Kind Fund."
• sponsor a Georgia jurist-in-residence, where a Georgia judge or justice will spend a period in residence at the School of Law teaching and interacting with students each year;
• support semester/summer fellowships for students, with preference given to those who will work or serve as judicial clerks at the Supreme Court of Georgia;
• fund scholarship aid for law students.
While Hines did not attend the University of Georgia, the justice often joked he was a "Bulldog by proxy." He regularly attended School of Law events and activities and had served as a member of the law school's Board of Visitors since 2009.
The fund was initiated by the law school's Board of Visitors in consultation with the Hines family and School of Law Dean Peter B. "Bo" Rutledge.
Speaking of Hines, anyone who attended First Presbyterian Church of Marietta on Sunday could always spot the justice and his wife, Helen Hines, in their pew. Two years ago, they moved to sit next to Bud Tubbs, whose wife Rita passed away some time ago, rather than let him sit alone.
Last weekend, Mrs. Hines hosted a small gathering to celebrate Tubbs's 97th birthday. Also present were Bud's daughters, Lesu and Petra, as well as Mary Margaret and Clem Doyle, and Jim and Flora Speed, among others.
As a teenager, after working in the steel mills in his hometown of Birmingham, Alabama, Tubbs joined the Alabama National Guard and trained with the cavalry at a time when soldiers still trained on horses. At the outbreak of World War II, Uncle Sam determined he needed Tubbs in the infantry more than the cavalry. Tubbs spent his 20th birthday on a boat to the Pacific, where he served for 44 months in the army. By the end of his service, he was preparing to serve as the Army-Navy liaison for the invasion landing in Japan.
After receiving an undergraduate and law degree from the University of Alabama, Tubbs had a distinguished career as a corporate attorney. Many decades ago, Tubbs and his late wife joined First Presbyterian Church of Marietta when they learned that their old friend Jim Speed was named the head pastor. Tubbs still attends every Sunday, and also keeps a weekly lunch engagement with Speed.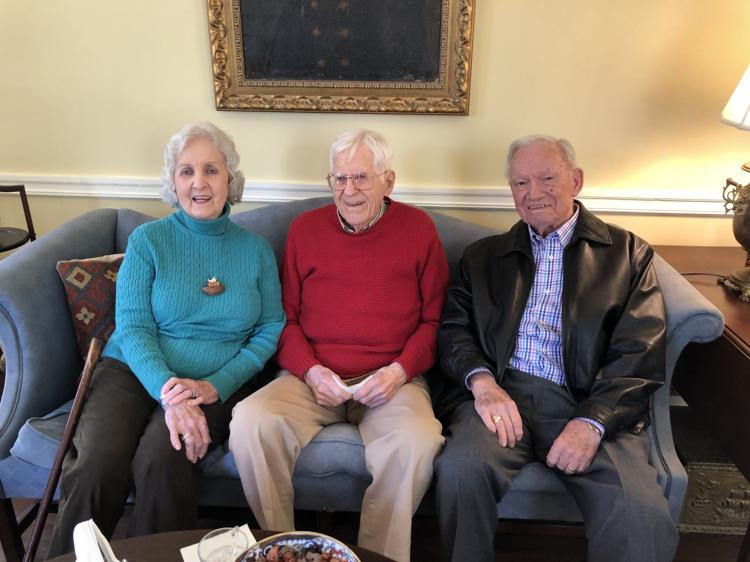 ---
LEGISLATURE: State Sen. Lindsey Tippins, R-west Cobb, has changed the time of the Cobb Legislative Delegation meeting from Tuesday to Wednesday. The meeting begins at noon in room 328 of the Coverdell building.
---
POLITICAL PLATTER: The new chair of the Georgia Democratic Party, Nikema Williams, will share her vision for the party at the Cobb Democratic Party's monthly "Donuts with Democrats" meeting on Saturday. The meeting is from 10 a.m. to 12 p.m. at the Smyrna Community Center.
---
RECOGNITION: The Cobb County Republican Women's Club handed out its annual awards during Friday's luncheon at the Marietta Conference Center.