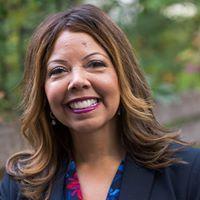 AS THE POOL of Republicans vying to challenge Rep. Lucy McBath, D-Marietta, begins to fill, it's clear Ronald Reagan's 11th Commandment — "Thou shalt not speak ill of any fellow Republican" will not be observed.
At least not by businesswoman Marjorie Greene of Milton, who announced her candidacy at the Cobb GOP's monthly breakfast on Saturday.
"The difference between me and the other candidates that you're going to see in the race is I speak the truth," Greene told AT.
A mother of three, Greene is the owner of Alpharetta-based Taylor Commercial, a construction company she bought from her father in 2002. She says the company has since managed a quarter of a billion dollars in construction projects. Greene also has a large following on social media with a whopping 54,000 Facebook followers.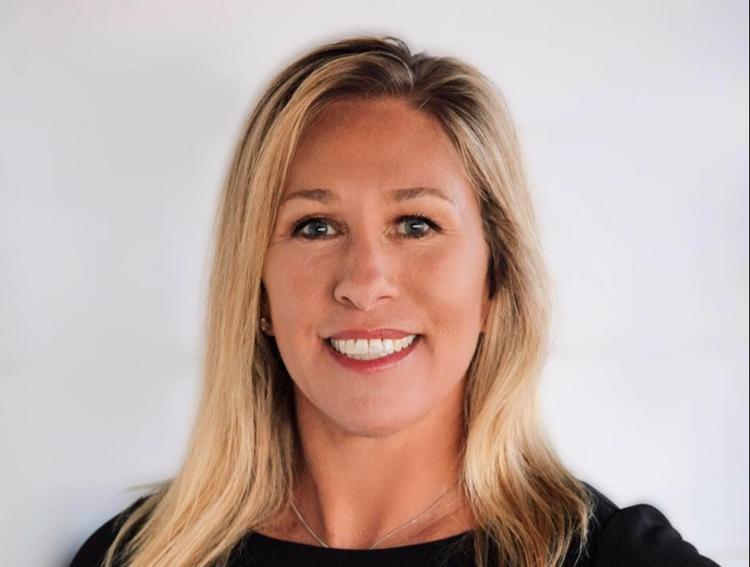 She has made it clear on numerous media outlets that former U.S. Rep. Karen Handel, R-Roswell, whom McBath ousted last year, is the wrong candidate to challenge McBath on Nov. 3, 2020.
"I always think in a business perspective," she said. "So a candidate — we invest our dollars and donations, and we invest our votes in them. So we want a return on our investment. What is our return on investment with Karen Handel? It's less than 50 percent because she continuously loses. She lost the governor's race. She lost the Senate race and she lost our Republican-held 6th seat that has been held since 1979. She's an uninspiring candidate, OK?"
AT asked Handel if she cared to respond. She sent over the following quote: "The people of GA-06 know my heart for serving them and my conservative record of accomplishments. I look forward to working hard to earn their vote."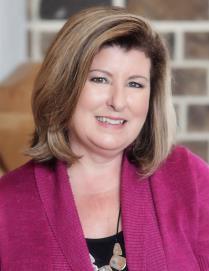 Greene is equally unimpressed with another candidate in the race, state Sen. Brandon Beach, R-Alpharetta, executive director of the North Fulton Community Improvement District.
"Brandon Beach is for big government," Greene said. "He sponsored the big MARTA rail legislation here in Georgia. That's massive spending that would have asked the federal government to invest tons of money into this rail project and it would have just cost Georgia so much money, and we have enough empty buses driving around north Fulton. We have enough empty trains going back and forth. It's not a time to spend on things like that. We have got to get our spending under control. So if people want to support Brandon Beach, they're supporting more big government, more big spending, and that's not what we need right now."
For his part, Beach said his record shows he's "anything but big government.
"We've been the No. 1 state to do business six years running. That doesn't happen by accident," Beach said. "That happens because of Republican principles and Republican policies of cutting taxes, cutting the income tax, less government, less regulation and making sure we have an educated workforce to make sure we can continue to grow the economy, and that doesn't happen by big government. That happens by less government creating a conducive environment for business growth and that's what we've done here in Georgia and that's what I will do in Washington."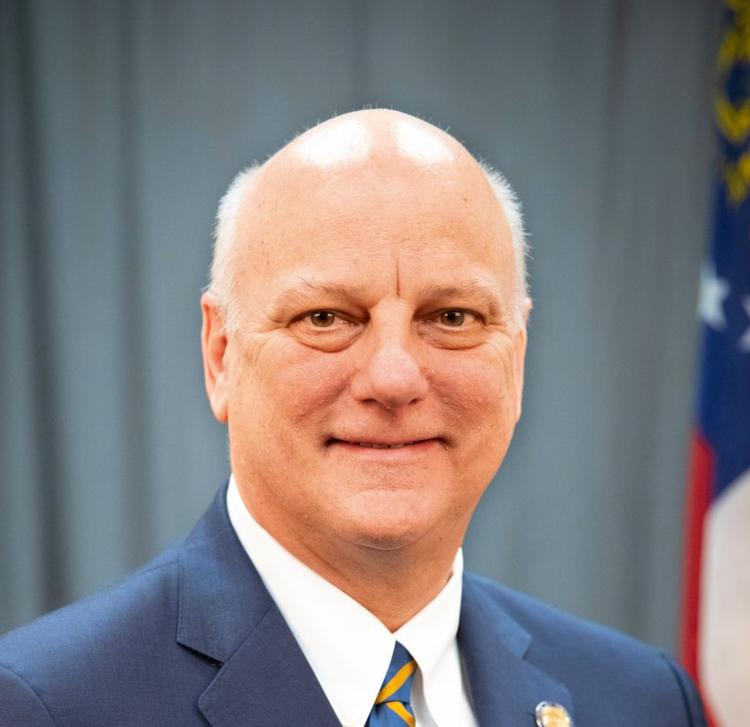 A fourth Republican candidate who has announced for the 6th District race is Nicole Rodden of Vinings, a graduate of the U.S. Merchant Marine Academy who spent 10 years in the U.S. Navy Reserves and went to work for Transocean where, according to her website, she "facilitated the collaboration of international teams, implemented safety operations and procedures on large shipping vessels, and oversaw navigation, operational safety, drilling, and well control in the Black Sea."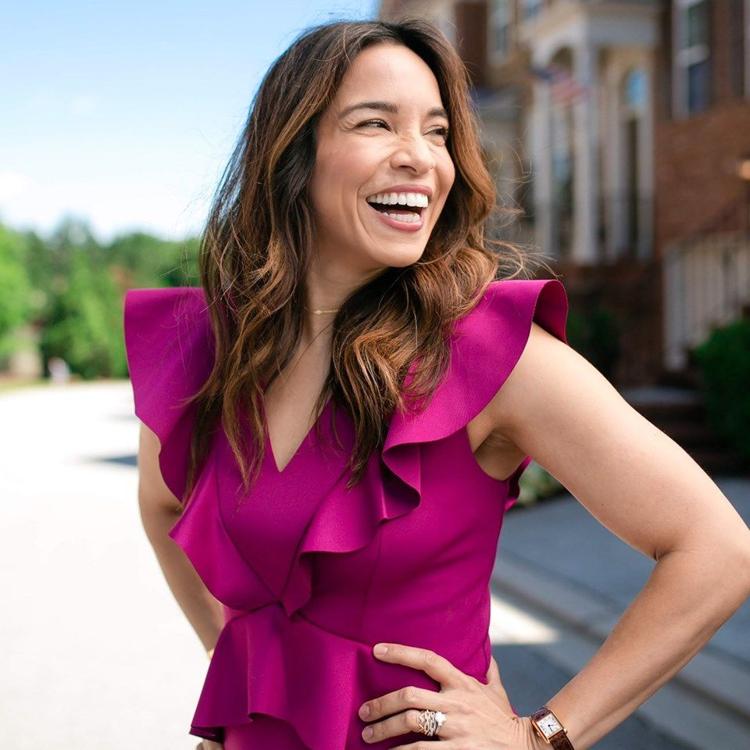 She also lives outside of the 6th District. And Greene said that's a problem, referencing how Handel used the fact against Democrat Jon Ossoff in the 2017 race.
Ossoff didn't live in the 6th District either.
"It is a major issue for the 6th District. We don't like outsiders. That's why people were supporting Karen Handel over Jon Ossoff because he was an outsider. Now we have the issue with Lucy McBath that isn't even a Georgia resident. She filed her Homestead Exemption in Tennessee three years in a row. Outsiders are an issue to the 6th District," Greene said.
While this is her first time running for elected office, Greene hasn't escaped criticism herself. The political website Georgiapol.com recently posted a piece titled "Las Vegas Shooting Conspiracist Running in GA-6," concerning a Facebook video Greene posted about the September 2017 shooting.
"In a video posted to Facebook on the American Truth Seekers page, she raised doubts that the shooter acted alone," the Georgiapol.com article states. "She also posed a question and provided additional commentary that insinuated that the shooting was a conspiracy to rob people of their Second Amendment rights. All of these were raised despite the fact that the shooting happened under a Republican President, a Republican Senate, a Republican House, and a Republican Governor in Nevada."
Greene's response to being painted as a conspiracy theorist?
"Let me pose this question to you: is it a conspiracy to talk about 500 people, 500 Americans being shot at a concert? Is it a conspiracy to talk about 58 Americans being killed at a Las Vegas shooting? Is that considered conspiracy to talk about that and ask questions? I don't think so. I think that's what we should be doing as Americans."
One won't get Handel to speak about such things, Greene said.
"She would never do that. If you go to her social media she's going to post something fluffy and feel good constantly because all she cares about is getting reelected. So there's a giant difference between someone like me and Karen Handel," she said.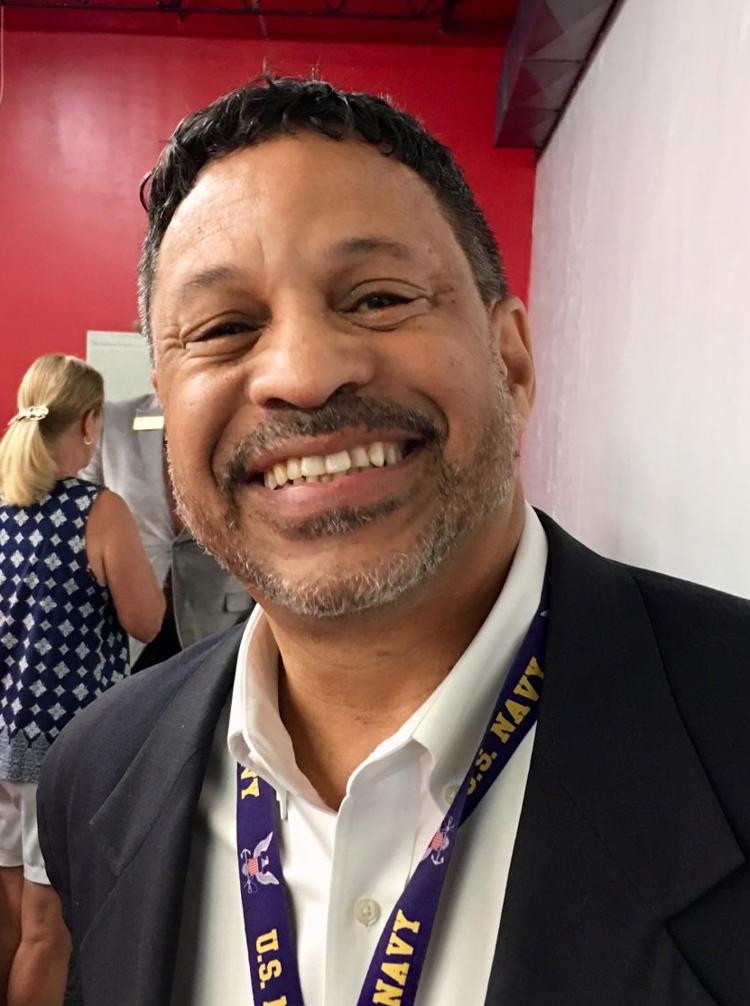 In addition to Handel, Beach, Greene and Rodden, Ken Brown of Cherokee County, a former Naval officer who is president and CEO of eWeb2Sales, a sales, profit and business development company, has announced for the Republican primary. Brown, who lives in Woodstock, doesn't live in the 6th District either.
Qualifying for the seat is March 2-6 with the primary May 19, the runoff, if there is one, July 21 and the general election Nov. 3 of 2020, reports Janine Eveler, director of the Cobb Board of Elections.
---
THE 75TH: U.S. Sen. Johnny Isakson, R-Georgia and U.S. Rep. Barry Loudermilk, R-Cassville, are among those traveling to France this week to commemorate the 75th anniversary of the D-Day invasion during World War II.
"I am extremely honored to represent the United States of America, as a veteran and a congressman," said Loudermilk, "and to stand in place of my father and countless other patriots who once stepped on those shores in defense of freedom. Many Americans gave their last full measure of devotion during these battles; and, of those that did survive, most are no longer with us, but the memory of what they did there should never be forgotten."
In June of 1944, Loudermilk's father, SC Loudermilk, an Army medic, was one of the thousands of U.S. soldiers who landed on the beaches of Normandy. Assigned to the 100th Medical Evacuation Hospital, he moved through France and into Holland, where he took part in the Battle of the Bulge. During the Battle of the Bulge, he was attached to Patton's 3rd Army.