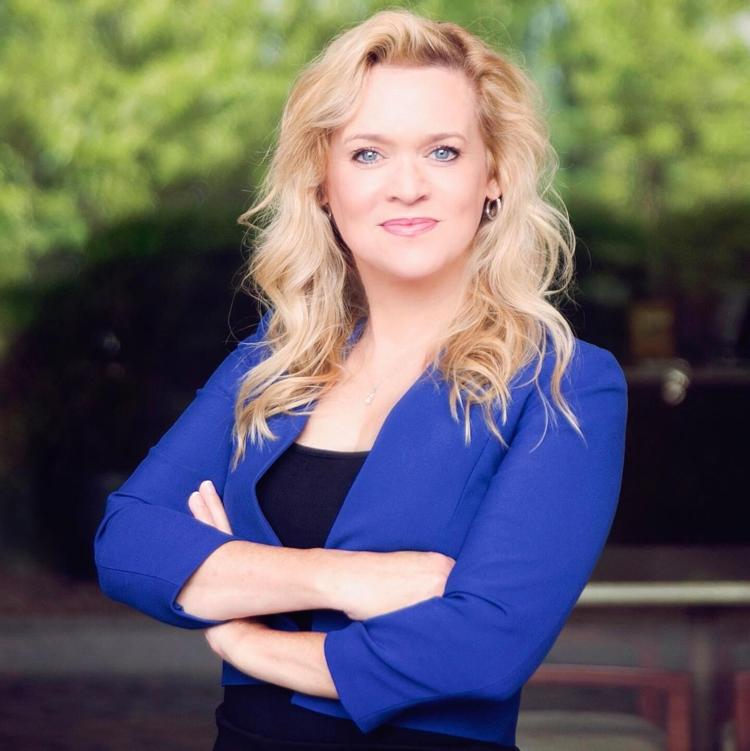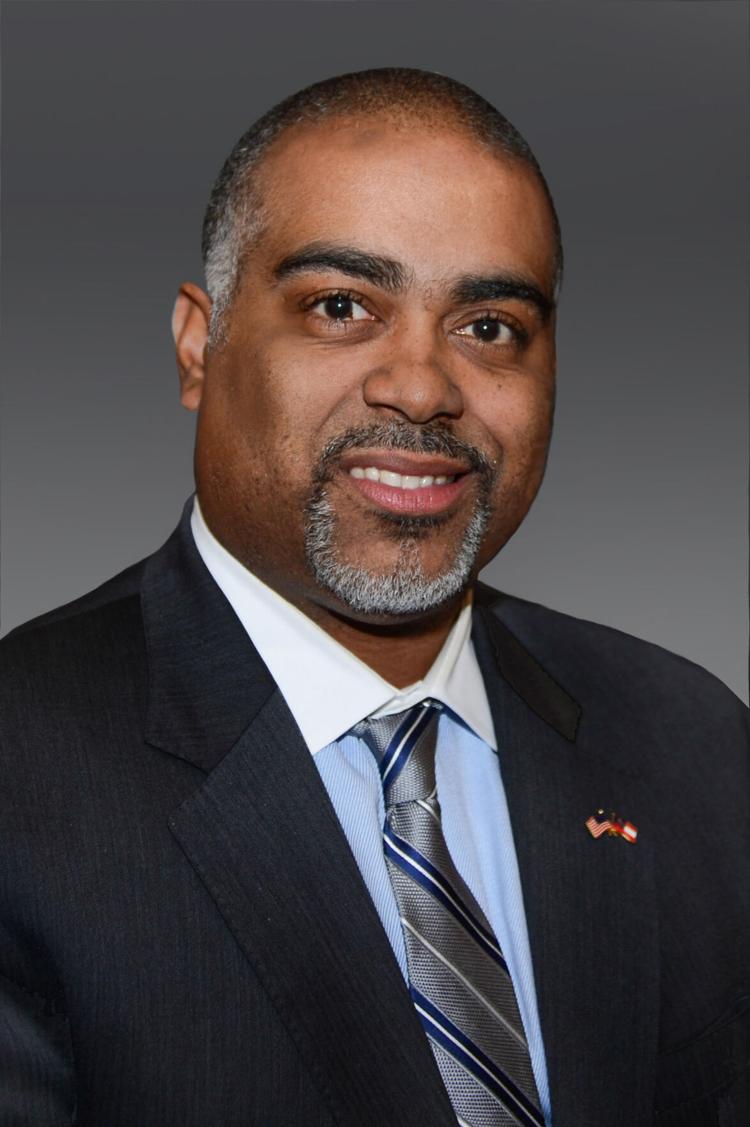 Taryn Bowman released her plan to address the Sterigenics stink this week, and it has set off quite the online food fight.
A little background: Bowman is the Republican challenging state Rep. Erick Allen, D-Smyrna, on Nov. 3.
Sterigenics is the embattled medical device sterilization company whose Smyrna plant has drawn sizable community opposition after a 2019 report in Georgia Health News, which found an elevated risk of cancer in surrounding communities due to its use of ethylene oxide in the sterilization process.
If elected, Bowman pledged she would draft a bill offering Streigenics tax credits on the condition it:
♦ Relocate to a rural area in the state, presumably where its toxic gas is less likely to kill anybody;
♦ Employ the same number of people at the new location as it did in Smyrna;
♦ Stay in Georgia for at least 10 years;
♦ Sell its existing facility "within a reasonable time period";
♦ And clean up the existing facility.
Allen, who had bragged just days earlier in this paper's voter guide about having taken on Sterigenics, apparently didn't like Bowman stepping on his turf.
"The plan released today by my opponent is ill-informed and offensive to our rural neighbors," Allen began in a Facebook post.
"Drafting a plan that does nothing to address the Ethylene Oxide issue is offensive," he continued. "I don't care if you are in the city, the suburbs, or rural Georgia, you and your family deserve to have clean air, clean water and clean soil. We should not pay polluters to move to another part of the state to protect just our family … that is simply privilege manifested in the worst way."
Allen pledged to continue to fight for all Georgia families, making sure regulation and standards are enforced by the EPD, EPA and FDA.
"If the companies will not meet them (which we know they won't) they leave and we don't have to give them our tax dollars to do so," he said.
Bowman shot back on Allen's Facebook page, posting that he had "now been unveiled as someone who has no plan to solve the problem of Sterigenics.
"The reality is that you have had two years and have done nothing and still have no plan. Is that the result of laziness or incompetence?" Bowman asked. "You complain in shallowness about bureaucratic agencies needing to do more. My plan gets Sterigenics out of here. Your whining and simpering does not."
All the while, Bowman's political consultant, Mark Rountree, was sparring with Allen's supporters on Facebook.
(Bowman has spent about $15,000 with Rountree's Landmark Communications, according to the most recent elections contribution filing.)
Allen apparently didn't like that either as Rountree claimed Allen blocked him on social media.
"Rep. Erick Allen blocked me from commenting on his page when I called him out for his provably false claims that he has sponsored or cosponsored successful legislation. He hasn't," Rountree wrote. "Rep Allen has repeatedly and publicly claimed that he has passed threepieces of legislation — which is patently and probably untrue," Rountree continued. "When Erick Allen was asked to specifically cite the pieces of legislation that he sponsored or cosponsored successfully, he refused to do it. When I repeated the question, Erick Allen then blocked me — which is illegal because his social media account is used to discuss official matters such as this. There is tremendous legal and established precedent that elected officials, previously including Donald Trump♦ , cannot block citizens on pages where official business is used for discussion."
Indeed, a quick review of legislation Allen has cosponsored shows that the only such bill ultimately signed by the governor was one to change the salary of the executive assistant to the clerk of the State Court of Cobb County.
But, Allen said in response to a constituent's question on Facebook, that doesn't tell the whole story. In January he filed legislation as he promised in his town halls, a bill he said was buried in committee without a hearing.
"After countless conversations with the Governor's staff and pressure from the community the Governor's office decided it had to move forward but would not allow my bill to move forward," he continued.
Allen said the governor's floor leaders introduced identical bills in both the House and Senate in March.
"However there was one glaring omission … they both excluded the public transparency pieces."
Allen said he chose not to worry that his name wasn't on the bill "because that would definitely kill it, but my mission became making sure we (got) the full transparency language added back in. ... I thank Sen. Brian Strickland ... for his openness and collaboration to get the best bill we could for all Georgians.
"I stand by my claim that my language that I worked on all summer, appealed to EPD for feedback, explained the value to the Governor's staff … is the same language that was passed. So yes, 2 things can be true. My name is no where on the bill that were passed because of politics but also the facts bear out that I drafted the legislation, I lobbied for the legislation, and what was passed is a win for our community even though it has become a political landmine for me, but so be it. Right is Right!"
---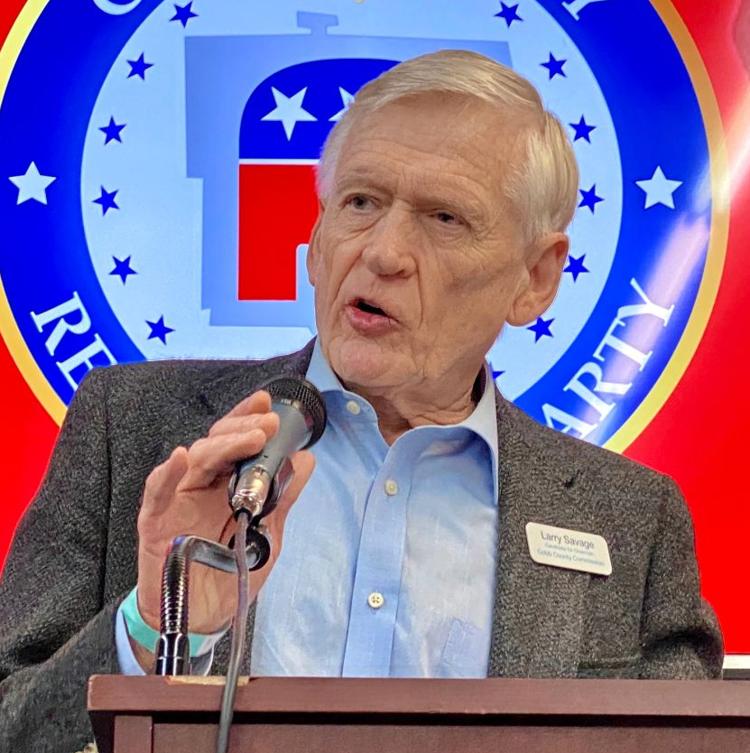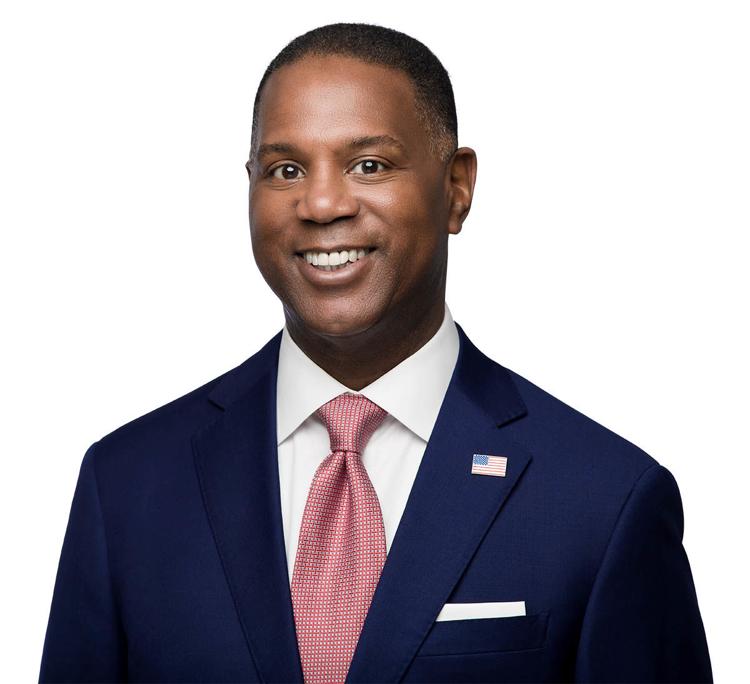 BIRDS OF A FEATHER: East Cobb's Larry Savage, former candidate for Cobb Commission chair, has weighed in on the race to replace retiring Commissioner Bob Ott. The candidates are Democrat Jerica Richardson or Republican Fitz Johnson.
"Both are attractive and accomplished, although Johnson has a stronger resume with his military service and corporate success against Richardson's corporate position with its somewhat amorphous title," Savage says on his Facebook page.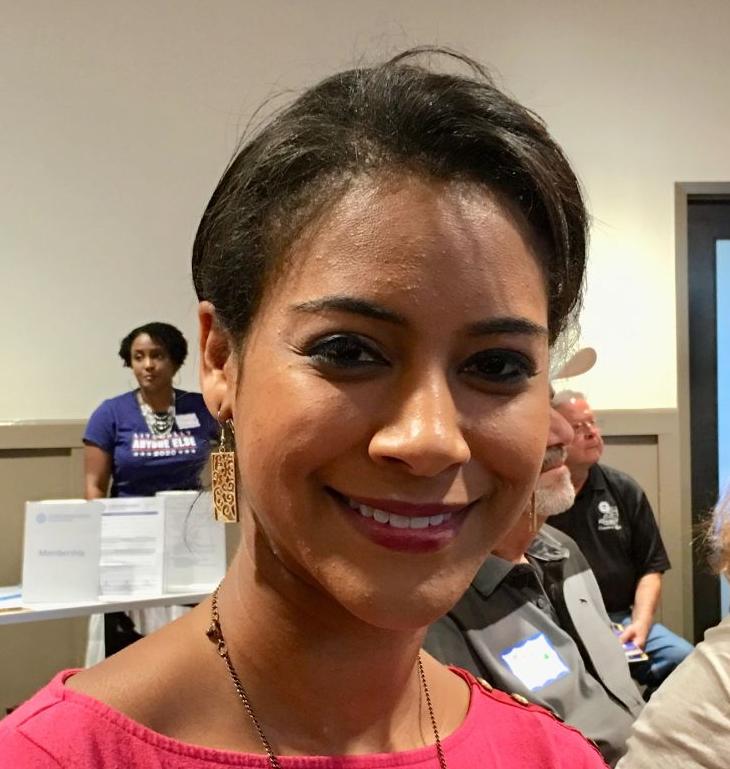 Savage highlights another measure of Richardson he believes should be considered decisive: She has served as campaign manager for such Democrats as Jaha Howard.
"Dr. Howard has distinguished himself mainly as a disruptive force on the school board," Savage said. "Most recently, he intentionally disrespected our country by stepping away from the dais to 'take a knee' during the ritual Pledge of Allegiance at the start of the regular Board meeting. That seems typical for Dr. Howard, with his priority being publicity for himself rather than the serious business of the school board. That act bordered on repudiation of the Oath (of) Office sworn by every elected official in this state to defend the state and Federal constitutions."
(Howard is quoted in the AJC as saying he kneeled during the pledge in protest of conditions at the county jail.)
Savage goes on to say Howard will continue to be troublesome until he is hopefully removed in the next election.
"Jerica Richardson successfully helped to lift Dr. Howard into public office. I expect that the two share philosophies of 'public service'. I am deeply concerned about the risk of electing someone from that line of thought to the influential position of County Commissioner. I suggest strongly that voters in District 2 vote to elect Fitz Johnson as the next commissioner to replace Bob Ott."
The post set off a conversation in which Richardson herself, who is on Facebook more than Mark Zuckerberg, offered up her phone number.
"Regardless of where your support sits, I would be happy to speak with you and answer any questions or discuss any points for clarification. I do open office hours three times a week, and you can text/call 404-969-5116," she cheerfully posted.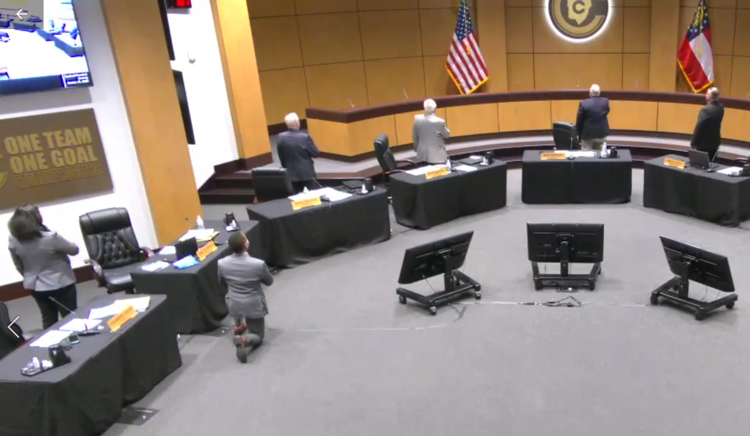 ---
ENDORSEMENTS: The Georgia Chamber of Commerce has endorsed U.S. Sen. David Perdue, R-Georgia, in his bid for re-election.
The chamber announced the endorsement Thursday, crediting Perdue with an "outstanding record of defending free enterprise, creating jobs, and supporting small businesses during the COVID-19 crisis."
---
SPEAKER CIRCUIT: Jesse Evans, deputy chief assistant district attorney, is the keynote speaker at Monday's Metro Marietta Kiwanis Club.
Evans will speak on cold cases being solved and prosecuted in Cobb County.
The meeting, which begins at noon, is virtual. You must make a reservation to have access to the meeting. For more information or to make a reservation for the meeting, email metromariettakiwanis1957@gmail.com and provide your name and email address so the club can provide the access code to the meeting.
---
WELLSTAR WAIT TIMES: A Letter to the Editor published in the MDJ recently raised more than a few eyebrows over at Wellstar Kennestone Hospital.
MDJ reader Donald Simon of Marietta had penned a letter that began thusly: "I called Wellstar to ask how long it takes to get results from a COVID-19 test and they said up to seven days …" Mr. Simon went on to say that Wellstar, which he described as "a huge, overall well-run health care system" should be able to do better than that.
The letter published Thursday morning and it was but a few hours before the PR department for Wellstar was on the horn with the MDJ.
The wait time mentioned was inaccurate, Wellstar said, pointing out that the turnaround for COVID-19 test results is one to two days, not near the seven Mr. Simon cited.
In fact, the Wellstar team performs about 1,000 COVID tests each day.
"Of these, half are being performed in-house for critical patient scenarios and have a turnaround time of less than four hours. The other half are conducted with lab partners for less critical patient scenarios and have a turnaround time of 1 to 2 days. With very few exceptions, 99% of our test results are available within these timeframes. In some limited situations, the results could take longer, for example, if additional review is needed," a statement issued by Wellstar said.
It seems some miscommunication between the hospital and Mr. Simon was at the heart of the issue. When the MDJ contacted him again, he again confirmed that when he called he was told it would take seven days to get results.
Perhaps, "up to" in the "up to seven days" was a case of playing it safe.
The point to be made is that 99 percent of those tested by Wellstar will receive their results in two days or less, according to the health system.
ON THE RIGHT: Who says suburban women don't care for President Donald Trump? Not the more than 40 Cobb County Republican Women who waved signs for him Monday night at the corner of Cobb Parkway and Roswell Street.